The Green Chemicals Blog is known worldwide as the authoritative source of news and analysis in the business of green chemistry and chemical sustainability. Since its formation in 2007, the green blog has an average 15,000-20,000 page views per month and more than 6,000 dedicated followers. For further information, contact Doris de Guzman, author of Green Chemicals Blog at [email protected].
Website: http://greenchemicalsblog.com/
---
Navigant Research is a market research and consulting team that provides in-depth analysis of global clean technology markets. The team's research methodology combines supply-side industry analysis, end-user primary research and demand assessment, and deep examination of technology trends to provide a comprehensive view of these industry sectors.
http://www.navigantresearch.com
---
CCR focuses on sustainability of the domestic petroleum and chemical industry, and related emerging industries and dynamic growth sectors in China. Meanwhile, CCR emphasizes high-growing sectors like Pharmaceutical and Personal Care, Crop Protection, Performance Material, Electronic Chemicals and New Energy etc. CCR makes efforts to meet diversified customers' needs via its databases housed on CCR website, PDF and printed versions.
Please visit www.ccr.com.cn
---
ChemistryViews.org is a comprehensive free-to-view news and information website with an associated scientific magazine, ChemViews. It is provided by ChemPubSoc Europe, an organization of 16 European chemical societies. The site offers news, commentary, opinion, and additional feature material from leading authors to the global chemistry community as well as educational material. It is closely linked to society journals like Angewandte Chemie and Chemistry – A European Journal.
http://www.chemistryviews.org/view/0/index.html
---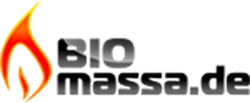 German Biofuel Portal is a specialized international resource for bioenergy, biofuel and biomass products. The web-portal provides up to date information about the fresh product offers, the latest technology achievements and future developments. We do our best so our customers and visitors were well informed and have clear answers for all the questions concerning biomass, biofuel and bioenergy. The main target of the project is to assist its customers in establishing new partner relationships between future biofuel consumers and suppliers.
---
Infopack journal belongs to Pressgraph Mediagroup S.L., founded in 1975 as editorial publications. From its beginnings to the present, the company has grown in a relevant way. Today, our magazines Infopack and Pressgraph are market leaders in the professional press of Graphic Arts and Packaging.
Infopack magazine reports about all phases of the life cycle of packaging from manufacturing to the packaging material until it reaches the final consumer through linear sales and recycling or reuse. The structure of its contents focus on Innovation and Trends in Packaging and Labeling.
---

MarketsandMarkets is a global market research organization which is also into advisory and consulting services. We publish strategically analyzed market research reports and serve as a business intelligence partner to Fortune 500 companies across the world.
Using effective technology to automate management of large and complex data for forecasts, we provide global analysis, data and insights through unique & in-depth research, serving multi-client reports, company profiles, databases, and custom research services. These intelligence databases comprises of about 60000 reports a year, which forms one of the world's largest intelligence resources. M&M plans to launch industry-wise and country wise market tracker for all existing research verticals.
The major industries that we cover in our market intelligence deliverables are:
Telecom & IT
Semiconductor & electronics
Chemicals
Medical Devices
Pharmaceuticals
Energy and Power
Healthcare & Life sciences
Food and Beverages
Aerospace and Defense
http://www.marketsandmarkets.com
---
Webpackaging, part of the Webpac Digital Media Group's suite of online services, is the best global platform available for connecting packaging buyers with packaging suppliers. It is the packaging industry's most powerful search engine scanning news, products, specifications, web sites, documents, videos, and more. The site contains 10,000+ comprehensive company portals with over one million pages of tagged content and features the 3D Design Studio, Packaging Catalogs, Packaging Maps, Packaging Trends and Innovations, Packaging Events, and more.
Webpackaging is where successful brands source packaging.
---
The NNFCC is the UK's National Centre for Biorenewable Energy, Fuels and Materials. Set up by the Government in 2003 to look at non-food uses for crops, we maintain a strong working relationship with several Government departments but have evolved to become an industry-leading technical consultancy with expertise ranging from biomass boilers to advanced biofuel conversion technologies, and biomass sustainability to bioenergy from waste. We work with some of the world's biggest organisations to solve complex business challenges. By working with us you can stay ahead in a complex and constantly changing marketplace. Our goal is simple, to drive sustainable economic growth and reduce dependence on petrochemicals through the increased uptake of biorenewable energy and materials.
---

Gulf Oil and Gas (GOG) is the gateway to the oil and gas markets in the eastern hemisphere. Gulf Oil and Gas attracts thousands of professional regular visitors each day. With 50% of our audience defining themselves as engineers and another 25% in managerial roles, we deliver a captive audience of professionals responsible for specifying projects and making purchasing decisions. GOG 3D Projects service tracks information for 2000+ projects across the Middle East, Asia and Africa. GOG career centre is dedicated to assisting organizations in building their engineering and technical resources.
http://www.gulfoilandgas.com/WEBPRO1/PROD1/Eventslist.ASP
---

Worldoils.com (not affiliated with World OilTM) is the world's central portal for all information for the Oil, Gas and the Offshore Industry containing news, press releases, research companies, suppliers & services Directory, etc. It also has a jobs portal and a marketplace. Worldoils.com is also a central place for finding land rigs, Offshore rigs, barge rigs and Oilfield camps and equipment.
---
Plastech is the largest and most popular information and business platform designed for plastics and packaging industry.
We are proud to inform that since its foundation in 2002, the Plastech business platform has continuously grown as a branch media player. We have gained the trust of our clients and receivers being a core value for any business and media venture and became a well known brand. We are aware of the responsibility coming from Plastech becoming a leading polish branch business platform gathering branch community. Therefore in our everyday work we pay a strong attention to maintaining and conveying the trust of all users trying to keep the highest level of quality in all our actions.
Plastech – being a branch Internet vortal, is continuously evolving as a business platform. However, the general idea of a free-access business platform operated by specialists and targeting the wide plastics and packaging industry public is not going to change.
---
Pollution Equipment News
http://www.rimbach.com/rimpub/PEN/subs.htm
---
Since 1995, we have gathered industry stakeholders from all over the world to discuss regional and global issues impacting our industry F&L Asia provides a forum for:
Identifying emerging issues
Promoting consensus
Sharing of best practices
Building networks
Connecting businesses
Over the years, F&L Asia has played a unique role in the fuels and lubricants industry in the Asia-Pacific region, setting it apart from other industry publications and commercial conferences. http://fuelsandlubes.com/
---
http://www.emmafiorentino.com.ar/ 
---
Alternative Energy Africa is the continent's first magazine dedicated to literally filling the energy information gap in Africa. Alternative Energy Africa provides its readers updates on private sector projects, government initiatives, business and investment news, and strategies for a thriving alternative/renewable energy market on the African continent, all of this in addition to global project news and groundbreaking technology coverage. And to complement the magazine, www.AE-Africa.com offers the latest updates between issues making the AEA online and print duo "the premiere source" of alternative and renewable energy news covering the African continent.
Visit us at http://ae-africa.com/
---
plasticker – the home of plastics
(www.plasticker.com) is the online forum, news-portal and market place for the plastics industry.
plasticker provides technical as well as business information, latest news on companies and markets, knowledge about new products and industry data such as the current market prices for plastic resins.
Besides that, plasticker offers the leading international emarket for plastic resins, plastic machinery, industrial goods and agents which can be used free of charge by sellers & buyers.
Last but not least, you find a comprehensive suppliers guide, a calender of events and the job-market (job offers and career opportunities) for the plastics industry.
---
AltEnergyMag is an eMagazine full of News, Articles and Interviews covering the trends and breakthroughs in the Alternative Energy Industry, with an emphasis on the state of the art and on the horizon technologies that have strong prospects of commercialization.
---
Chemical Industry Digest India's leading chemical and engineering monthly is read by engineers, scientists and technical personnel from top management to plant levels. Industry coverage: oil & gas, refineries, petrochemicals, fertilizers and other agrochemicals to all downstream like drugs & pharma, other fine chemicals, colorants etc apart from EPC & equipment companies.
Features articles and write-ups on current developments, state – of – the – art technologies, process improvements, equipment design and operation, chemical plant engineering and operations, maintenance, energy management, environment and safety. Additionally, there are news features, company and people profiles, interviews, in fact a diversity of features making the journal very interesting and readable. Mini directories of manufacturers of various process equipment and providers of services are published regularly which facilitates sourcing.
Chemical Industry Digest is particularly known for its qualitative content with practical relevance for readers in process industries. Also organizes the Calibre workshops on operational topics of the chemical industry like Mixing, Separations, Energy Management etc. Those who want to promote their products and services in India can reach a very targeted top level technical audience who influence decisions, through Chemical Industry Digest.
---
The 2016 BIO World Congress is the largest international industrial biotech event bringing together 1,200+ leaders in advanced biofuels, biobased products and renewable chemicals. The conference includes 5 plenary sessions, 48 breakout sessions, One-on-One Partnering™, networking sessions, special workshops and GreenTech Investor Sessions allowing participants to learn about emerging and innovative technologies in the field. This event is a wonderful opportunity to initiate new and maintain existing relationships with partners and clients. Visit www.bio.org/worldcongress for up-to-date information including registration, full session schedule and more!
Neal Dikeman, Senior Venture Principal, Shell
Richard Bell, Development Manager, DuPont
Derek Atkinson, Senior Business Director Bioplastics, The Americas, Corbion
Michael Jalbert , Chief Operating Officer, Corinne Young LLC
Joel Stone, President, ConVergInce Advisers LLC
David Sudolsky, President & CEO, Anellotech
Ally Latourelle, Managing Partner, BioEconomy Partners
Eric Bowen, Head Of The Renewable Chemicals Division, Renewable Energy Group
Randy Cortright,  Founder/CTO/Executive Vice President, Virent
Nair Prabhakar, Vice President Of Business Development, Lanzatech 
Charlie Lui, Vice President, Cathay Industrial Biotech
Stefan Mueller, PhD And Member Of The Board, ISCC
Andrew Corr, Managing Director, Accenture Strategy
Sam Jackson, Vice President, Business Development, Genera Energy Inc
John Reilly, Managing Director, WestPark Capital, Inc
Igancio Hyland, Co-Founder, Greenalma
Peter Jackman, Director,  Sterne, Kessler, Goldstein & Fox