PIE – Plastics Information Europe, the well-known newsletter and online portal, boasts daily updated online coverage of the industry's most important news. PIE offers staff-researched price reports on standard and technical thermoplastics, polyurethanes and PET, as well as industry reports – including market trends and other background articles. Additional attractive features of this website are the opportunity to create personal price reports and individualised polymer price charts.
Providing independent market information, the PIE price indices are accepted throughout the industry and embedded in countless supplier contracts. More than 5,500 European companies already trust in our data and industry coverage.
---
Plastics-Technology: We are the largest publication in providing the latest information about Plastic Technology, with an operation more than decade. Plastic Technology has evolved itself to be the best on predicting the latest trends in the Plastic Sector. We advertise and market the most pioneer companies in this sector catering the needs. We proclaim much of pride in contributing significant analysis of the rapid developments by channelizing the right market strategies, minute to minute feeds and coupling dominant businesses. Most of the Suppliers that have engaged with us have a reputation in this Industry for more than 15 years.
http://www.plastics-technology.com/
---
ChemExecSM | Executive Club is an exclusive online Club offering faster, simpler networking for chemicals, materials, resources and bioscience professionals on a worldwide basis. Please join us.
---
Packaging Herald is a B2B bimonthly magazine about packaging news and trends, which provides practical tips and in­novation insights for daily business. It creates communication and an infor­mation exchange platform for all participating parties that deal with packaging and related services.
---
PlasticPortal.eu® is a business portal for the professionals in the plastics industry in Czech and Slovak republic. The purpose of the portal is a comprehensive support for managers in carrying out tasks associated with increasing sales, supplies the best solution in the field of raw materials, machines and equipment, company promotion and human resources seeking.
http://www.plasticportal.eu/en
---

Eurasian Chemical Market is one of the leading industrial publications in the CIS. The magazine widely covers the most important up-to-date events of the CIS chemical market. This is a monthly publication, which started up in 2005 and is available both in Russian and English languages. Every issue includes reviews, marketing and analytical articles covering different products and branches of the chemical market.
http://www.chemmarket.info/en/
---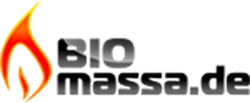 German Biofuel Portal is a specialized international resource for bioenergy, biofuel and biomass products. The web-portal provides up to date information about the fresh product offers, the latest technology achievements and future developments. We do our best so our customers and visitors were well informed and have clear answers for all the questions concerning biomass, biofuel and bioenergy. The main target of the project is to assist its customers in establishing new partner relationships between future biofuel consumers and suppliers.
---
Plastech is the largest and most popular information and business platform designed for plastics and packaging industry.
We are proud to inform that since its foundation in 2002, the Plastech business platform has continuously grown as a branch media player. We have gained the trust of our clients and receivers being a core value for any business and media venture and became a well known brand. We are aware of the responsibility coming from Plastech becoming a leading polish branch business platform gathering branch community. Therefore in our everyday work we pay a strong attention to maintaining and conveying the trust of all users trying to keep the highest level of quality in all our actions.
Plastech – being a branch Internet vortal, is continuously evolving as a business platform. However, the general idea of a free-access business platform operated by specialists and targeting the wide plastics and packaging industry public is not going to change.
---
POLYMER BAZAAR- is a leading Indian information services provider for the Plastics & Polymers Industry.We offer all news alerts by SMS Alerts & E-mail Alerts along with web site access at most reasonable annual subscription.
____________________________________________
Polymerupdate is a news and media company headquartered in India that specializes in providing market-moving information and pricing data on petrochemical products and industrial polymers. Backed by years of extensive experience in garnering and providing business-critical content, our information portal is much coveted by a vast readership that spans across 60 countries. Our trusted pricing methodology is considered as a benchmark across South Asia. As part of our sustained efforts to serve our readers better, we have joined hands with Platts—a division of The McGraw-Hill Financial—and have come up with Polymerupdate/Platts Joint Reports designed specifically for the South Asian region. These are weekly scans on PP, PE and PVC. We constantly strive to further enhance the quality of our services by incorporating new ideas and innovation and are the first in the world to develop mobile applications for polymer news feeds, prices and reports. Our services are now available on the world wide web, on all smartphones and hand-held devices, and through SMSs, WhatsApp and BlackBerry Messenger apps.
https://www.polymerupdate.com/Default.aspx
---
We create a safer, more sustainable and productive world.
Sphera is the largest global provider of Integrated Risk Management software and information services with a focus on Environmental, Health Safety & Sustainability (EHS&S), Operational Risk Management and Product Stewardship. Sphera acquired thinkstep in September of 2020.
---
The Total Polymers Business Unit is part of the Refining & Chemicals division of the Total Group. In the field of polymers, Total combines its industry leading technologies, capabilities and expertise in catalysis, processes and products to provide high performance and sustainable solutions for its customers. Total uses renewable bio-sourced and recycled feedstocks and supports initiatives that aim to reduce its carbon footprint, in line with its commitment to better energy.
---
https://www.proficiencyproblemsolving.com/
---
ExxonMobil Chemical is one of the largest chemical companies in the world. The company holds leadership positions in some of the largest-volume and highest-growth commodity chemical products, as well as performance polymers.
ExxonMobil Chemical has manufacturing capacity in every major region of the world, serving large and growing markets. More than 90 percent of the company's chemical capacity is integrated with ExxonMobil refineries or natural gas processing plants. To learn more, visit www.exxonmobilchemical.com
---
ACI has put together a range of packages to suit your requirements. These range from branding options, to full scale partner solutions and can be tailored to meet your objectives and budgets.
If you are launching a new product or service and wish to gain visibility and brand recognition within your industry, contact us today!
For commercial opportunities, please contact:
Krisztina Maria Szabo
Tel: +44 (0) 20 3141 0603
Email: [email protected]