Exclusive Technical University of Applied Sciences Wildau Algae Facility and EUREF Campus Dual Site Visit – Tuesday 19th and Thursday 21st April 2016
During the afternoon of 19th April 2016 a limited number of conference attendees will receive a unique opportunity to visit the Algae Facility at the Technical University of Applied Sciences in Wildau and during the afternoon of 21st April (Conference Day 2) the EUREF Campus site visit will take place before lunch.
There is no extra charge to attend the site visit, but spaces are limited and allocated on a first come first served basis. Please register your attendance for the site visit when booking for the conference.
Technical University of Applied Sciences Wildau Algae Facility SITE VISIT SCHEDULE: 
19th April 2016
12:30 – 13:00 – Site Visit Registration at the EUREF Campus
13:00 – 14:00 – Travel to University of Applied Sciences Wildau
14:00 – 14:30 –  Presentation from the University
14:30 – 16:00 –  Tour of the Facilities
16:00 – 17:00 – Travel back to EUREF Campus
17:00 – 18:30 –  Registration and Pre-Event Drinks Reception Sponsored by GF, GBEX, MINT & LGEM
Culture Management & Crop Protection
Cultivation Systems Productivity: The Limits of Heterotrophy vs Autotrophy and the role of Mixotrophy
Optimisation of the Biomass Extraction – Downstream Processing Still a Big Issue
Algae Research, Development, Demonstration & Deployment Projects
European Regulation Regarding Microalgae Addressed to Feed, Food and Nutraceuticals
Moving from R&D – How to Attract Investments Necessary to Upscale
What Are the Most Successful Algae Products in Europe and Worldwide?
Microalgae as a Sustainable Way to Treat Wastewater
Peter van den Dorpel, CEO, AlgaeLink
John R Benemann, CEO, Microbio Engineering
Olivier Lépine, Managing Director, Algosource Technologies/ Alpha Biotech
Syed Isa Syed Alwi, Managing Director, Algaetech Group Of Companies
Jorge Bauzá, I+D Director, Buggypower
Peter Ripplinger, CEO, Subitec
Gunnar Mühlstädt , CEO & Head of Sales, MINT Engineering
Cees Sagt, Principal Scientist Strain Development, DSM Biotechnology Centre
Mario Tredici, Vice President & Professor, European Algae Biomass Association & University of Firenze
Sammy Boussiba, Professor Microalgal Biotechnology Laboratory, Ben-Gurion University of the Negev
Kyriakos Maniatis, Principle Administrator, DG ENER / EU  Commission
Peter Van Den Dorpel, CEO, AlgaeLink N.V
Nuno Coelho, CEO, A4F – AlgaFuel
John R. Benemann, CEO, MicroBio Engineering
Eugène J.A. Roebroeck, CEO, LGem
Silvia Fluch, Managing Director, Partner, COO, Ecoduna Production-GmbH
Olivier Lepine, Managing Director, AlgoSource
Alexandra Mosch, Managing Director, MIAL
Peter Bergmann, Scientist, Subitec GmbH
Jorge Bauzá, I&D Director, Buggypower
Miguel Verhein, Executive Director, Algasol Renewables
Syed Isa Syed Alwi, Group CEO, Algaetech Group Of Companies
Nadine Igl, Food Engineer, NATECO2 GmbH & Co. KG 
Niko Schultz, R&D Project Manager, Schott AG
Marcella Langer, Head Of Research & Quality Management, GBEX Global Biomass Exchange
Jan Theulen,  Director Alternative Resources, Heidelberg Cement
Catherine Legrand, Professor Marine Ecology, Linnæus University
Andrew Spicer, Director, Algenuity
Franz Wildenauer, Professor, Technical University Of Applied Sciences Wildau
Peter Lammers, Research Professor, Technical Director, Algal Bioenergy Program, Arizona State University
Joan Garcia,  Head Of The Department Hydraulic, Maritime And Environmental Engineering, Polytechnic University Of Catalonia
Donato Aranda, Proffessor Chemical Engineering Dep., Federal University Of Rio De Janeiro
Kirsten Heimann, Associate Professor & Project Leader Microalgae Carbon Capture, James Cook University
Volkmar Steinhagen, Product Manager Plants, Uhde High Pressure Technologies GmbH
Wilhelm Windisch, Prof. Department of Animal Nutrition, TU München
Algae cultivation plant owners and operators, leading algae/biomass research institutes, technology providers for cultivation, harvesting, dewatering, drying, oil extraction and processing, plant engineers and constructors, algae end market users, biofuel producers and green energy & biotech investors.
The 5th edition of Algae Biomass Conference took place in April 2015 in Amsterdam, The Netherlands which was attended 100+ senior representatives from companies such as Lallemand Inc * William Grant & Sons Limited * Munich Reinsurance Company * Rafineria Trzebinia S.A. * EID Parry (India) Limited * DSM Biotechnology Center * Synthetic Genomics * National Food Institute / DTU-Food * SABIC * Yodfat Engineers Ltd. Israel * Technische Universität München* AgroTech A/S * Plastica Alfa S.r.l. * Ben-Gurion University of the Negev * SCHOTT AG * Korea Institute of Energy Research * Algenuity * Algae Natural Food * Aqualia FCC * Bio Alians Technologie * ON * Fraunhofer Institute for Interfacial Engineering and Biotechnology (IGB) * National Technical University of Athens * Georg Fischer DEKA GmbH * A4f * Atlantic Venture Capital Partners * Florence University * AlgoSource Technologies * Innovas Waste Technologies * Lgem B.v * GF Piping Systems * Buggypower (Portugal) Lda * Algaetech International * Universidade Federal De Viçosa * Darmstadt University of Technology * VITO * NNFCC * Mälardalens Högskola * Proviron * Subitec GmbH * MicroA AS * MicroBio Engineering, Inc. * Invest in Iceland * Deeside Water Company * Scottish Marine Institute (SAMS) * REAGECON * UniVerve Ltd * Klueber Lubrication Muenchen SE & Co. KG * SINTEF Fisheries and Aquaculture * Evodos * ENZA ZADEN * Algae World * Giunta Nicola Construction Limited * Wageningen UR Food & Biobased Research * Valagro* Star Chemicals * Samconsult S.A. * DECHEMA Exhibitions * Solix BioSystems Vostok * CEA Grenoble * Utah State University * PKN ORLEN S.A. * Toux Algae * Dr Behr GmbH * KADECO * AITEX * Clariant * WesTech Engineering * Drie Wilgen Development * Umeå University * Delta Biofuel * Plymouth Marine Laboratory * Neem Biotech Ltd * Orkla Health * TomAlgae * INFORS HT * IB Network Norway * TECHNA SA * The Knowledge Transfer Network * Nattviken Invest AB * Algkraft * Suez Environnement * Qatar University – Algal Technologies Program * Centre for Process Innovation Limited (CPI) * BDI-BioEnergy International * QinetiQ Space * Adisseo * Biomasa Peninsular S.A. * Vinderen Sp. Z O.o. Fermentalg * Actives International * Olmix Group – Amadeite * Joule and many more…
Co-Host and Lead Sponsor
GF Piping Systems is a leading provider of plastic and meal piping systems with global market presence. For the treatment and distribution of water and chemicals, as well as the safe transport of liquids and gases in industries. The product portfolio includes pipes, fittings, valves and the corresponding automation and jointing technology for industry, building technology as well as water and gas utilities. With its intelligent complete systems, trendsetting products and technologies, GF Piping Systems is setting global standards in quality and performance. In project planning and implementation, GF Piping Systems convinces by application orientation and by responding to individual customer needs.
GF Piping Systems is a division of the Georg Fischer AG group of companies which also includes GF Automotive and GF Machining Solutions. Founded in 1802, the Corporation is headquartered in Schaffhausen, Switzerland, and wholly owns 126 individual entities, employing 14,100 employees across 31 countries. In 2014, Georg Fischer AG generated revenues totaling CHF 3.79 billion.
For more information, visit www.gfps.com

---

GBEX – Global Biomass Exchange is the innovative market place for microalgal biomass. On a digital platform we provide an intelligent linkage of producer and consumer markets that are tailored to suit the market needs. This digital consolidation of existing demands and supplies allow users an optimisation of their business process. The outcome of this is a clear structured market with reduced investment risks.
GBEX – Global Biomass Exchange describes itself as an economic market place and technological network for microalgal biomass.

MINT – Microalgae INTegration operates with the integration and the distribution of facilities for microalgae cultivation in tubular photobioreactors.
Due to a technical cooperation with Georg Fischer Piping Systems the through MINT distributed facilities apply a field-tested process technology with reactors out of plastic tube. Simultaneously, MINT provides special product solutions for three different market segments. In the field of Industrial Farming we offer large industrial facilities for the economic production of microalgae. For the Urban Farming segment, we designed and implemented special facilities for the algae cultivation in urban areas, e.g. for building façades. The field of Indoor Farming deals with innovative utilisation concepts for the indoor operation of algae facilities.
These three different segments allow MINT – Microalgae INTegration to develop new ways for the individual and innovative production of microalgae and simultaneously to customise them client-specific.
http://www.mint-engineering.de/english/
---

LGem is the first Dutch company to use closed photobioreactors to produce microalgae on a commercial scale. Since 2007 freeze-dried algae powder has been produced and sold all over the world as a food supplement. The innovative cultivation process has been steadily improved, resulting in a stable, robust and easy-to-operate production platform. In 2009, GF Piping Systems joined the development team, introducing new components. As a result of this fruitful collaboration, the tubular PBR has evolved into a cleverly designed system, with low operating costs. Top quality made affordable without compromises. The LGEM-PBR technology can be adapted to your individual PBR plant design, even large scale operations.
All piping components of the PBR system products, ensuring highest possible quality for growing various algae strains. Essential elements have been patented.
For more information visit: www.lgem.nl

---
Event Sponsors

Algenuity is a UK algal biotech company with a mission to cultivate, catalyse, and propel the algal biotech industry through 1) its novel photobioreactor technology, a product of its outstanding engineering, electronics, software, and product development capabilities, and  2) its molecular biology and genome engineering platform and services.
Algenuity produces the Algem® labscale photobioreactor for algae and cyanobacteria research and cultivation.  Currently, many labscale systems in the market have variable light and temperature outputs leading to inaccurate and non-reproducible growth data.  However, Algenuity brings 25 years of electronics expertise to the Algem® leading to precision lighting and temperature control where LEDs and temperature sensors are calibrated and matched.  This leads to data that is highly accurate, reproducible, and transferable.  This solid foundation opens the door to more rapid and sophisticated strain comparison, optimisation, and/or "-omics" experiments where unwanted noise is reduced and research is accelerated.
Algenuity has also developed a proprietary Algenious® algal genome modification platform that provides increased stability, consistency, and versatility in a wide range of algal strains, allowing companies to improve algal performance and/or biomolecule yields, or to produce plant-derived chemicals and recombinant proteins through diverse algae strains.
---
SCHOTT is a leading international technology group in the areas of specialty glass and glass-ceramics. With more than 130 years of outstanding development, materials and technology expertise we offer a broad portfolio of high-quality products and intelligent solutions that contribute to our customers' success. With a production capacity of more than 140,000 tons and production sites in Europe, South America and Asia, SCHOTT's business segment Tubing is one of the world's leading manufacturers of glass tubes, rods and profiles. Approximately 60 glass types are produced in large external diameters and a variety of lengths based on site overlapping strategies in development, production and quality assurance. SCHOTT Tubing provides customised products and services for international growth markets such as pharmaceuticals and electronics as well as industrial and environmental engineering. SCHOTT Tubing and its partners are specifically conducting research for the optimization of photobioreactors. By developing special glass tubing and couplings, we give algae producers the possibility to have an ideal technical and economic solution for the construction of photobioreactors for algae cultivation.
---
As technology provider Subitec enables its customers the efficient and cost-saving cultivation of microalgae in both laboratory and industrial scale. The resulting algae biomass has a very wide range of applicability. Valuable substances can be gained from microalgae which could be applied in the pharma- and cosmetics industry. Moreover, the algae biomass is used for the production of dietary supplements and animal feed. The energetic utilization for the production of clean fuels, such as biodiesel, biogas and ethanol, is also possible on the basis of algae biomass.
Subitec supplies cultivation systems on the basis of three different sized FPA-reactors (6, 28 and 180 liter volumes). This makes the technology scalable and applicable in laboratories as well as in pilot and production plants. Subitec develops cultivation processes and delivers entire turn-key plants. Beyond that, Subitec is involved in numerous R&D projects for high value products, but also for the energetic utilization of algae biomass.
---
The IKA® Group is a global market leader for laboratory equipment, analytical and process technology. Magnetic stirrers, overhead stirrers, dispersers, shakers, mills, rotary evaporators, calorimeters, laboratory reactors, centrifuges and thermostats make up the laboratory and analytical equipment's portfolio. The process technology section offers solutions for production scale stirring, mixing and kneading applications.
The company is headquartered in Staufen, Germany with subsidiaries in the USA, China, India, Malaysia, Korea, Brazil and Japan. In 2014, the company employed approx. 800 people and reported sales of more than 100 Million euro (approx. 139 million US dollar). Founded in 1910, IKA-Werke GmbH & Co. KG in Staufen can now look back on more than a century of company history.
---

HeidelbergCement Group is one of the largest building materials manufacturers in the world, employing over 45,000 people at 2,500 locations in more than 40 countries. HeidelbergCement has leading positions in cement, concrete, and related downstream activities and it is the global market leader in aggregates.
In addition to its global presence in construction materials, HeidelbergCement has established itself as a leader in sustainability through its participation in the World Business Council for Sustainable Development, and as a founding member of the Cement Sustainability Initiative (CSI). The CSI is a global effort by 24 major cement producers with operations in more than 100 countries, accounting for around 30% of the world's cement production.
In the roadmap for climate change mitigation of the CSI for 2050, the new technologies of Carbon Capture and Storage (CCS) and CC-Utilisation (CCU) are scheduled to contribute for nearly 50% of the CO2 savings to reach the ambitious targets.
HeidelbergCement is demonstrating leadership by hosting the first industrial pilot in Carbon Capture in cement industry in its Norwegian plant Brevik. The project is co-funded by Gassnova (Governement Norway) and ECRA the (European Cement Research Academy). Next to this HeidelbergCement is piloting various techniques for CCU, where micro-algae generation is one of the focus points. Collaboration is sought with Universities as well as other (industrial) partners in order to lift technologies from R&D into commercial viable applications.
http://www.heidelbergcement.com/en
---
Since 1983 Plastica Alfa develops innovative polymer based products for water management and  under the constant guidance of its CEO Mario Pace, has succeeded in entering into the worlwide market. In the last twenty years the production department has always been improving lines production and new products for different fields of water management application: irrigation, hydraulics, thermo-hydraulics and oil&gas. In the last five years the attention has focused also in the production of energy from renewable sources and environmental protection after acquisition of  a specific know-how on thermochemical conversion of biomass and Carbon Capture & Conversion.
R&D Department develops constantly innovative products and systems and specific  biochemical activities have been  focused on CO2 conversion using close photobioreactors (PBRs). Plastica Alfa is involved into an industrial programme to develop advanced transparent PBRs produced with polymeric based materials. Advanced  polymeric matrices and UV additive formulation have been studied to increase  the photoxidation resistance during the exposure to the sunlight, and we are working to reduce the fouling process on the internal surface of the photobioreactors. The final objective of the project is developing a configuration plant of large scale microalgae growing system integrated with different  industrial sites  to reduce the microalgae  production cost.
---
Phenometrics, Inc. is dedicated to accelerating algal discoveries and enhancing the production capabilities of algal products.
Our flagship instrument, the Phenometrics Photo Bioreactor 101 (PBR101), is an advanced algae culturing system that allows researchers to rapidly and accurately optimize cultivation and production conditions for any strain. The PBR101 accurately mimics conditions found in either outdoor ponds or enclosed production systems at the laboratory bench.  From there, direct scale up of these conditions to mass production levels is possible.  Independent studies have shown that the PBR101 can accurately predict production yields to within 10%.
Each computer-controlled PBR101 uses breakthrough technology to precisely and accurately reproduce conditions such as temperature, light intensity, diurnal cycles, culture density, pH, and CO2.
The PBR101 is also unique in allowing up to 256 reactors to be interconnected and used to run matrix experiments.  In addition to permitting the optimization of production conditions for a particular strain, this capability also enables the rapid discovery and isolation of novel strains from the environment.
Several companion instruments and accessories for the PBR101 are also available.  Phenometrics has been innovating, producing and marketing its products world-wide since 2012.  As the leader in bench-top photo bioreactor sales, Phenometrics' products can be found world-wide in leading companies and universities.
---
Every imaginable separation solution on the planet.
As the world's leading separation specialist, ANDRITZ SEPARATION is home to the deepest knowledge, broadest technical resources, and most comprehensive service solutions in the field of separation.
For more than 150 years our technologies and services have been driving the evolution of industries ranging from food and beverage production to mining and minerals, chemicals, organic waste, biomass, and wastewater management.
With the world's most comprehensive portfolio of solid/liquid separation technologies, ANDRITZ SEPARATION is well positioned to provide the right solution for any type of mechanical or thermal separation challenge.
It all starts with your specific process requirements, and ends with a system that gives you the best  results – day in and day out, for decades to come.
What's your biggest separation challenge?
Ask your separation specialist
ANDRITZ Gouda BV
Coenecoop 88
2741 PD Waddinxveen, Netherlands
Phone +31.182.623.723
ANDRITZ KMPT GmbH
Industriestrasse 1-3
85256 Vierkirchen, Germany
Phone +49 (8139) 80299 0
---
ACI has put together a range of packages to suit your requirements. These range from branding options, to full scale partner solutions and can be tailored to meet your objectives and budgets.
If you are launching a new product or service and wish to gain visibility and brand recognition within your industry, contact us today!
For commercial opportunities, please contact:
Maureen Ignacio
+44 20 3141 0636
---
Algae World News provides professional news, networking, and advertising service for the algae and algae-related industries around the world. We aim to generate research and commercial opportunities, at the same time inspires creative minds to invent and innovate for the algae industry. ALGAE WORLD NEWS core value focuses on raising the public awareness of the importance of algal biotechnology, resolving global environmental, food, feed, and fuel crises.
---

The Algae Biomass Organization (ABO) is a non-profit organization whose mission is to promote the development of viable commercial markets for renewable and sustainable commodities derived from algae. Its membership is comprised of people, companies and organizations across the value chain.
The primary goals of the Algae Biomass Organization are to:
Facilitate commercialization and market development of microalgae biomass specifically for biofuels production and greenhouse gas abatement.
Deliver information to the public on initiatives, funding opportunities, and industry development.
Provide networking and collaboration opportunities.
Establish cutting edge research and commercialization summits and other meeting opportunities.
Develop a high quality interactive repository of information on algae biomass technology, science, products, processes, patents, and economics.
Develop quality and measurement best practices for algal biomass, products, systems technology, and econometrics.
Present career advancement and consultant opportunities.
---
BIOFUELS INTERNATIONAL magazine is brought out 10 times a year and is the leading global publication in the market. Designed to appeal to those who wish to learn and be kept abreast of this increasingly important area, the magazine encompasses, biodiesel, bioethanol, and biomass.
Every issue includes in-depth news analysis and features on related subjects, including distribution, handling, storage, equipment and second generation technology. Industry experts regularly contributing to the magazine include the European Bioethanol Fuel Association and Will Thurmond, author of Biodiesel 2020: A global market survey.
Biofuels International is mailed to a minimum of 3,000 named individuals within the sector.
---
Brought to you by the publishers of Biofuels International magazine, Bioenergy Insight is a new publication targeted at companies producing biomass fuel in the form of pellets and briquettes, and those using biomass fuel to produce CHP, biogas, biopower, chemicals, heat and liquid biofuels.
agazine is brought out 10 times a year and is the leading global publication in the market. Designed to appeal to those who wish to learn and be kept abreast of this increasingly important area, the magazine encompasses, biodiesel, bioethanol, and biomass.
http://www.bioenergy-news.com/
---
Energy Insight delivers news, information, and resources from around the world covering renewable energy including solar, wind, biofuel, geothermal, and hydrokinetic, as well as related technologies such as energy storage, alternative fuel vehicles, and smart grids.  Resources include a listing of renewable energy conferences and expos, a business directory, and a job board.
---
'Building the bioenergy market by spreading knowledge' has been the motto for the publisher of Bioenergy International for more than 30 years. Through a worldwide network, information is communicated in paper and internet versions. The main magazine is published in English and is distributed to 64 countries around the globe (Oct 2008). Local editions in French, Italian, Japanese, Polish, Russian and Spanish languages are available through partners. The Bioenergy International headquarters is located in the center of Stockholm, Sweden. Correspondants and partners are spread all over the world, a guarantee for this truly international product. Distributed to subscribers in 64 countries, at all major bioenergy events, to members in bioenergy associations and on the internet. BIOENERGY INTERNATIONAL – WHENEVER BIOENERGY IS DISCUSSED.
https://www.svebio.se/english/bioenergy-international
---
Since 1995, we have gathered industry stakeholders from all over the world to discuss regional and global issues impacting our industry.
F&L Asia provides a forum for:
Identifying emerging issues
Promoting consensus
Sharing of best practices
Building networks
Connecting businesses
Over the years, F&L Asia has played a unique role in the fuels and lubricants industry in the Asia-Pacific region, setting it apart from other industry publications and commercial conferences.
---
Enerope is an overall  energy portal  on a European scale. It is designed  for  experts and management within the energy industry. The platform continuously offers relevant information about all energy  fields. Beside country-specific information, enerope brings you a pan=European  overview on market players and on up-to-date topics. Enerope is spilt up into two  main components, namely:
– market players and events calendar
– knowledge management (for  members only)
Enerope  comprises numerous multi=lingual databases,  offering comprehensive information through selective filters. These include:
– adressbook : market players and their products and services
– energy events calendar: conferences, seminars, forums, fairs
– energy news and press releases
– energy lexicon: 28  pages, partially illustrated
– market price monitor
– studies, stats, opinions and scientific papers and many more…
For more information, please visit www.enerope.eu
---
Advanced Biofuels USA advocates for the adoption of advanced biofuels as an energy security, economic development, military flexibility and climate change mitigation solution.  Technology neutral and feedstock agnostic, the organization helps clarify details of controversial issues, provides information about job opportunities, helps teachers and students prepare educational materials in science, math and social lessons related to energy security, economic development and environmental sustainability challenges. The website serves a world-wide audience of 32,000 page views/month as a free library of information helping investors, researchers, producers, legislators, opinion-leaders and consumers understand "from seed to wheel" the options they have when it comes to biofuels.
http://advancedbiofuelsusa.info/
---
EUBIA, the European Biomass Industry Association, was established in 1996 as an international non-profit association in Brussels, Belgium. It groups together market forces, technology providers, and knowledge centres, all of them active in the field of biomass.
EUBIA's main objective is to support the European biomass industries at all levels, promoting the use of biomass as an energy source, developing innovative bioenergy concepts and fostering international co-operation within the bioenergy field. EUBIA's vision is a strong and reliable biomass sector able to contribute significantly to a global, sustainable energy system, preserving ecosystems equilibrium and ensuring economic development.
Given that biomass will have an important role to play in promoting sustainable development worldwide and the deployment of clean energies, EUBIA intends to contribute in strengthening European policies in this sector, protecting industrial interest, identifying new opportunities, promoting job creation and better environment conditions.
---
The European Biomass Research Network (EUBREN) is an initiative developed by the European Biomass Industry Association which consists of a selection of Universities and Research centers from the European Union member states. The initiative is the result of several year of experience in which EUBIA has dedicated its efforts to promote and support new industry oriented initiatives in cooperation with investors, small and large private enterprises, etc.
EUBREN will actively work on new "Research-for-industry" projects focused on the development of advanced technologies and strategies. New initiatives, activities and projects promoted by EUBREN will be of interest for the industry and should be oriented on an improvement of biobased products and bioenergy competitiveness in the European Market. EUBREN will therefore foster synergies among its members and with the industry in order not only to reach breaking research advances but also to easily commercialize them.
Furthermore, as the Network of leading academic centres in the field of biomass, EUBREN shall play an essential role as a disseminator of knowledge and good practice and making biomass research alive in public debate.
http://www.eubren.com/
---
AltEnergyMag is an eMagazine full of News, articles and interviews covering the trends and breakthroughs in the Alternative Energy industry. With an emphasis on the state of the art and on the horizon technologies that have strong prospects of commercialization. Our philosophy is to create an outlet where the industry can report on itself. We offer those of you who work or have a passion for the Alternative Energy to contribute articles, news and product information for your peers to read and discover.
---

Oleoline is a market research organisation started in the year 2000 by the HBI group. HBI has been publishing market reports on Glycerine since 1986. Over the years Oleoline has developed a portfolio of products in glycerine, oleochemicals and biodiesel .
Unlike other market report firms, Oleoline is unique in that it provides an independent and accurate portfolio of reports from the
market. Each report is written by an experienced broker who has been handling a significant volume of the product for many years. making Oleoline's reports significantly more reactive to market changes and equally importantly, not vulnerable to market player manipulation.
Oleoline   also provides   comprehensive archives of historical price data for the   markets we study. If none of our regular reports meet your requirements, you may engage Oleoline on a consulting basis to work on a customized project
---
Worldoils is a company that combines the power of marketing as well as the in-house expertise for the Oil, Gas, Offshore and the Maritime industries. Worldoils' web portal www.worldoils.com has become a truly central platform for visitors who need information regarding oil and gas products and services, research, training, conferences, news and events as well as a popular advertising base for providers of Oil, Gas, Marine and Offshore services. Worldoils has also launched the jobs system and a marketplace. In the recent months, Worldoils has strengthened its position as a fast developing central place for buying and selling of land rigs, offshore rigs, barge rigs and other oilfield and subsea equipment.
---
Lexxion is a legal publisher focusing on European topics,  including European State Aid Law, Renewable Energy Law, European Procurement and Public Private Partnership. In addition to the books and journals published, we organise conferences for experts from the public and private sector. We've organised numerous events over the last ten years in close cooperation with the European Commission services.
We have a deep commitment to our readers and our advertisers. We believe in quality information and quality design, just as you believe in the quality of your products.
Visit us at http://www.lexxion.de/en.html
---
Biomass events promotion resource is the international events bulletin focusing on biomass news, biomass technologies, biomass conferences and exhibitions.
The website has been established to supply information about the latest events in biomass and bioenergy field. Our main objective is to support biomass industries worldwide, promoting key biomass events. We believe that biomass will play one of the decisive roles in creative sustainable bioenergy Europe.
---
E-Energy Market supports professionals in the biobased and sustainable industry to get its sales, feed stocks, employees, news, business services, supplies and information about events.
E-Energy Market offers this at www.E-EnergyMarket.com , where you find:
Superior filtering of Events and booking with discounts.
The Business Directory.
News Alert for News of categories of your choice.
Press releases for your company.
Bookstore for the biobased and sustainable industry professional.
Vacancies in Jobs.
To enjoy the benefits, register at www.E-EnergyMarket.com and get the Free membership. You will receive 5 credits at registration and one credit monthly. All without costs! Don´t wait any longer and register now.
---
Gulf Oil and Gas (GOG) is the gateway to the oil and gas markets in the eastern hemisphere. Gulf Oil and Gas attracts thousands of professional regular visitors each day. With 50% of our audience defining themselves as engineers and another 25% in managerial roles, we deliver a captive audience of professionals responsible for specifying projects and making purchasing decisions. GOG 3D Projects service tracks information for 2000+ projects across the Middle East, Asia and Africa. GOG career centre is dedicated to assisting organizations in building their engineering and technical resources.
http://www.gulfoilandgas.com/WEBPRO1/PROD1/Eventslist.ASP
---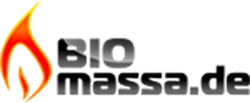 German Biofuel Portal is a specialized international resource for bioenergy, biofuel and biomass products. The web-portal provides up to date information about the fresh product offers, the latest technology achievements and future developments. We do our best so our customers and visitors were well informed and have clear answers for all the questions concerning biomass, biofuel and bioenergy. The main target of the project is to assist its customers in establishing new partner relationships between future biofuel consumers and suppliers.
---
Wood pellets Ukrainian Biofuel Portal – is a specialized B2B platform on biomass and biofuel trade representing extensive base of suppliers and manufactures. Wood pellets Ukrainian Biofuel Portal – is a specialized B2B platform on biomass and biofuel trade representing extensive base of suppliers and manufactures. Find reliable biofuel traders.
Ukrainian Biofuel Portal carries out mission of a consulting, project management partner, providing professional informational business-to-business service in alternative energy and power supply.  The marketers of Ukrainian Biofuel Portal try their best to find reliable partners from Russia, Belorus and Ukraine.
---
Ukrainian Biofuel Suppliers is a specialized B2B portal dedicated to solid biofuel and biomass trade that is aimed to assist the companies in developing their business, searching reliable suppliers and buyers.
The key advantages of Ukrainian Biofuel Suppliers are the greatest amount of leads related to biofuel and biomass from Ukrainian suppliers. Managers of Ukrainian Biofuel Suppliers try their best to find reliable partners from Ukraine.
Ukrainian Biofuel Suppliers provides the most complete, accurate and up-to-date information on biomass products and Ukrainian producers and suppliers available anywhere on the web. Nowadays, Ukrainian Biofuel Suppliers is an international B2B portal, specializing in bridging the gap between global buyers and Ukrainian biofuel suppliers.
---