Luca Corello, Global Sales Head Trader, Duferco Biomasse
Daniel Reinemann, Policy Officer, Bioenergy Europe
Begona Fernandez Caso, Director of Biomass Supply, ENCE
Ari Suomilammi, Director, Gasum Oy
Johan Mertens, Biomass Officer, Engie
Goizeder Barberena Ibanez, Biomass Strategy & Business Development Manager, CENER
Nicolas Viart, Technical Director, Sustainable Biomass Program
Philippe Marchand, Biofuel Expert, Independent
Yoshinobu Kusano, Executive Advisor & General Manager, Fuel Procurement Group, Biomass Energy, RENOVA, Inc.
Bengt- Erik Löfgren, Chief Executive Officer/ Founder, AFAB and Swedish Pellet Association
Ondrej Tarabus, Director, Climate Programme, Preferred by Nature
Johan Granath, Senior Vice President, Ekman Group
Lauma Kazusa. Head of Market Analysis, Suez Trading
Andy Hill, Deputy Chair, Wood Recyclers' Association
Jens Wolf, VP Commercial, General Manager Europe, Enviva
Michael Wild, Principal, Wild & Partner
Bioenergy Europe is the voice of European bioenergy. It aims to develop a sustainable bioenergy market based on fair business conditions. Founded in 1990, Bioenergy Europe is a non-profit, Brussels-based international organisation bringing together more than 41 associations and 122 private companies, as well as academia and research institutes from across Europe. For more information on the association or how to become a member visit the website: www.bioenergyeurope.org 

WoodBusinessPortal.com is an online market for wood industry, for acquisitions and sales, being one of the largest business to business markets in Europe, with thousands of offers and demands for timber, furniture, panels, plywood, veneer, plywood, chipboard, MDF & Fibreboard, logs, parquet flooring, wooden houses, wooden toys, pallets, euro pallets, firewood, pellets, briquettes etc.
For more information, please visit http://www.woodbusinessportal.com/

NNFCC is a leading international consultancy with expertise in the conversion of biomass to bioenergy, biofuels and bio-based products. We take an integrated approach, providing a holistic view of technology, policy and market development, enabling better decision making and more robust strategy development for commercial businesses.
Our services are tailored to give organisations a better understanding of the opportunities; regularly providing expert advice to investors and developers to minimise and overcome risks, or to identify, steer and strengthen future investments and business plans respectively. We are also an advisor to the UK Government and work closely with BEIS and DfT on bioenergy policy, regulation and financial support mechanisms."
Since its launch in 2010, Bioenergy Insight has swiftly built up a reputation for delivering quality news, analysis, market information and technical articles relating to the biomass, biogas and biopower industries. Published six times a year to coincide with leading industry events, it provides ideas and insights for its audience of bioenergy professionals. It is targeted at companies producing biomass fuel in the form of pellets and briquettes, and those using biomass fuel to produce CHP, biogas, biopower, chemicals, heat and liquid biofuels. For more information, please contact George Doyle email [email protected] or tel. +44 (0)203 551 5752.
http://www.bioenergy-news.com/
---
'Building the bioenergy market by spreading knowledge' has been the motto for the publisher of Bioenergy International for more than 30 years. Through a worldwide network, information is communicated in paper and internet versions. The main magazine is published in English and is distributed to 64 countries around the globe (Oct 2008). Local editions in French, Italian, Japanese, Polish, Russian and Spanish languages are available through partners. The Bioenergy International headquarters is located in the center of Stockholm, Sweden. Correspondants and partners are spread all over the world, a guarantee for this truly international product. Distributed to subscribers in 64 countries, at all major bioenergy events, to members in bioenergy associations and on the internet. BIOENERGY INTERNATIONAL – WHENEVER BIOENERGY IS DISCUSSED.
https://www.svebio.se/english/bioenergy-international
GREENEA is a French brokerage company, specialized in waste-based feedstock and biodiesel. Since 2007, we have been offering brokerage services to companies producing raw materials and to those working in the Oleo-chemicals, Bioenergy and Biofuel sectors:
–   Vegetable oils (rapeseed oil / soy bean oil)
–   Biodiesel (RME, FAME, TME, UCOME)
–   Crude and refined glycerine
–   Fatty acids & acids oils
–   Used cooking oils
–   Animal fats
As a major market player on brokerage services for waste-based feedstock such as animal fats, used cooking oil and fatty acids, GREENEA continues to strengthen its position on the European market. At the same time we dynamically develop our activities in South America and Asia.
Visit us at http://www.greenea.com/en/
Civic Union "Bioenergy Association of Ukraine" (UABio) was established in 2013 and is a common platform for cooperation in bioenergy market in Ukraine. The UABio goal is to provide the most favorable business environment and sustainable development of bioenergy.
Key sectors of the UABio operation:
Heat generation from biomass
Electricity generation from biomass
Combined heat and power generation from biomass
Production and use of biogas, bio-methane, and bio-fertilizers
Production and use of solid and liquid biofuels
Cultivation and use of biomass from energy plantations
Logistics (harvesting, storage, processing, delivery) of biomass and biofuels
Energy generation from municipal solid waste
Financing and investing into bioenergy projects
Legal and organizational support for bioenergy projects
International cooperation
Environmental and social effect of bioenergy projects.
Bioenergy Association of Ukraine is actively involved in legislative activities and the work of profile Parliamentary committees, as well as Public councils and working groups of relevant government authorities.
UABio is known for active outreach activities in the field of bioenergy, including UABio Position Papers, the annual International Conference "BIOMASS FOR ENERGY" and specialized seminars, as well as awareness raising about bioenergy issues on its website, social networks and through publications and interviews in mass media.

http://www.uabio.org/en/
---

Biobased Press (www.biobasedpress.eu) is an independent, non-sponsored website that takes a helicopter view of the biobased economy: it discusses business and research, and links the biobased economy to neighbouring areas like sustainability, biotechnology, energy, agriculture, policy and the economy. We also host the website www.precisioneconomy.com.
PlasticPortal.eu® is a business portal for the professionals in the plastics industry in Czech and Slovak republic. The purpose of the portal is a comprehensive support for managers in carrying out tasks associated with increasing sales, supplies the best solution in the field of raw materials, machines and equipment, company promotion and human resources seeking. PlasticPortal.eu® visits everybody who is looking for information on plastics, packaging, technologies and recycling.
Email:      [email protected]
Web:         www.plasticportal.eu
---
Biomass events promotion resource is the international events bulletin focusing on biomass news, biomass technologies, biomass conferences and exhibitions.
The website has been established to supply information about the latest events in biomass and bioenergy field. Our main objective is to support biomass industries worldwide, promoting key biomass events. We believe that biomass will play one of the decisive roles in creative sustainable bioenergy Europe.
---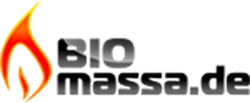 German Biofuel Portal is a specialized international resource for bioenergy, biofuel and biomass products. The web-portal provides up to date information about the fresh product offers, the latest technology achievements and future developments. We do our best so our customers and visitors were well informed and have clear answers for all the questions concerning biomass, biofuel and bioenergy. The main target of the project is to assist its customers in establishing new partner relationships between future biofuel consumers and suppliers.
---
Wood pellets Ukrainian Biofuel Portal – is a specialized B2B platform on biomass and biofuel trade representing extensive base of suppliers and manufactures. Find reliable biofuel traders.
Ukrainian Biofuel Portal carries out mission of a consulting, project management partner, providing professional informational business-to-business service in alternative energy and power supply.
The marketers of Ukrainian Biofuel Portal try their best to find reliable partners from Russia, Belarus and Ukraine.

Worldoils is a company that combines the power of marketing as well as the in-house expertise for the Oil, Gas, Offshore and the Maritime industries. Worldoils' web portalwww.worldoils.com has become a truly central platform for visitors who need information regarding oil and gas products and services, research, training, conferences, news and events as well as a popular advertising base for providers of Oil, Gas, Marine and Offshore services. Worldoils has also launched the jobs system and a marketplace. In the recent months, Worldoils has strengthened its position as a fast developing central place for buying and selling of land rigs, offshore rigs, barge rigs and other oilfield and subsea equipment.