During the afternoon of Tuesday 5th of November, a day prior to the conference, limited number of conference delegates will receive the unique opportunity to visit Helen Oy's Salmisaari Power Plant
At the Salmisaari combined heat and power (CHP) plant, the share of renewable energy is increased by burning wood pellets together with coal. A pellet reception, storage and feeding system was built at the power plant for mixed combustion. Flue gas cleaning at the plant has been improved further by enhancing the efficiency of desulphurisation and by installing a catalyst representing the best available technology to remove nitrogen oxides from flue gases. Wood pellets are used to replace coal in the Salmisaari power plants.
Site Visit Itinerary – Tuesday, 5th Novemeber 2019:
12:30 Start of the site visit registration at the Hotel Kämp
13:00 Departure from Hotel Kämp to Salmisaari Power Plant
13:45 Arrival at Salmisaari Power Plant
13:55 Welcome address by Helen Oy's representative
14:10 Presentation of the plant
14:40 Tour of the plant (The participants will be split into 2 groups to ensure a better experience)
15:40 End of tour, Q&A and networking refreshments
16:30 Departure from the plant to conference venue
17:15 Arrival at Hotel Kämp
There is no extra charge to attend the site visit, but spaces are strictly limited and allocated to conference delegates on a first-come, first-served basis, so it's highly recommended to book your place early to guarantee availability.
ANDRITZ GROUP
ANDRITZ is a globally leading supplier of plants, equipment, and services for hydropower stations, the pulp and paper industry, the metal working and steel industries, and for solid/liquid separation in the municipal and industrial segments. Other important fields of business are animal feed and biomass pelleting, as well as automation, where ANDRITZ offers a wide range of innovative products and services in the IIoT sector under the brand name of Metris. In addition, the international technology Group is active in power generation (steam boiler plants, biomass power plants, recovery boilers, and gasification plants) and environmental technology (flue gas cleaning plants) and offers equipment for the production of nonwovens, dissolving pulp, and panelboard, as well as recycling plants.
ANDRITZ POWER GENERATION
ANDRITZ is active in the power generating sector offering systems for the efficient use of traditional fossil fuels as well as biomass, process gases, black liquor, and refuse-derived fuels. The company's power portfolio comprises well-proven equipment such as CFB and BFB boilers, and process machinery from fuel receiving to boiler silo feeding, as well as for boiler material handling. These solutions are adaptable to a wide variety of biomass fuels.
We provide all the power generation technologies and services you need, up to complete power islands
https://www.andritz.com/products-en/pulp-and-paper/environmental-solutions/power-generation
---
Indufor Oy is an independent international consulting company with the head office in Helsinki, Finland and regional offices in Auckland, New Zealand; Melbourne, Australia; Washington DC, United States and representation in China. The company provides world-class advisory services to a wide range of public and private sector clients around the world in natural resources management, investment advisory, and strategic industrial development. Indufor is fully owned by management and staff members. Company's multilingual specialist staff comprises of some 70 persons with advanced university degrees.
In addition to own staff, Indufor employs approximately 60 subconsultants and has a broad consultant specialist roster, having now more than 4 000 registered specialists in the fields related to natural resources management.
Indufor has completed over 900 consulting assignments in more than 100 countries worldwide since 1980, and has accumulated a wealth of knowledge and experience of forestry and wood product businesses around the world.
Our key strategic services are:
Strategic industrial development within wood and fibre-based industry & bio-products
Sustainable natural resources and fibre sourcing strategies and optimisation
Business and investment strategies with M&A support
Due diligence with forest resource assessment and mapping
Natural capital and forest valuations
Sustainable finance
Climate change and ecosystem services in forest landscapes
Sustainable natural resources management with smallholders.
Due to our in-depth experience in various segments of natural resources and forest industry development, we are able to provide a complete set of tailored services in all areas of the value chain. A solution that best fits the client's needs usually encompasses more than one strategic service. We also provide support services to institutional and public sector clients through all the stages of the project and programme cycle, with particular expertise in project identification, planning and design, appraisal, implementation, reviews and evaluation.
---
VTT is a visionary research, development and innovation partner. We drive sustainable growth and tackle the biggest global challenges of our time and turn them into growth opportunities. We go beyond the obvious to help the society and companies to grow through technological innovations. We have over 75 years of experience of top-level research and science-based results. VTT´s turnover and other operating income is 268 M€.
VTT is at the sweet spot where innovation and business come together.
VTT – beyond the obvious
---
ACI has put together a range of packages to suit your requirements. These range from branding options, to full scale partner solutions and can be tailored to meet your objectives and budgets.
If you are launching a new product or service and wish to gain visibility and brand recognition within your industry, contact us today!
For commercial opportunities, please contact:
Krisztina Gyulavári
Tel: +1 929 331 6835
Email: [email protected]
Fastmarkets FOEX is an independent company providing audited, trademark-registered price indices for pulp, paper, packaging, recovered paper, wood and wood-based bioenergy. Fastmarkets FOEX is based in Helsinki, Finland and publishes more than 30 weekly and monthly indices. The Fastmarkets FOEX' bioenergy indices cover Nordic and central European pellet trading as well as Finnish forest chips and industry by-products used in energy production. We are a part of the Fastmarkets brand where the expertise comes from being deeply embedded in the commodity markets served, providing market-reflective prices and insights and aiming to be the world's leading and most trusted data provider.
GREENEA is a French brokerage company, specialized in waste-based feedstock and biodiesel. Since 2007, we have been offering brokerage services to companies producing raw materials and to those working in the Oleo-chemicals, Bioenergy and Biofuel sectors:
–   Vegetable oils (rapeseed oil / soy bean oil)
–   Biodiesel (RME, FAME, TME, UCOME)
–   Crude and refined glycerine
–   Fatty acids & acids oils
–   Used cooking oils
–   Animal fats
As a major market player on brokerage services for waste-based feedstock such as animal fats, used cooking oil and fatty acids, GREENEA continues to strengthen its position on the European market. At the same time we dynamically develop our activities in South America and Asia.
Visit us at http://www.greenea.com/en/
---
Since its launch in 2010, Bioenergy Insight has swiftly built up a reputation for delivering quality news, analysis, market information and technical articles relating to the biomass, biogas and biopower industries. Published six times a year to coincide with leading industry events, it provides ideas and insights for its audience of bioenergy professionals. It is targeted at companies producing biomass fuel in the form of pellets and briquettes, and those using biomass fuel to produce CHP, biogas, biopower, chemicals, heat and liquid biofuels. For more information, please contact George Doyle email [email protected] or tel. +44 (0)203 551 5752.
http://www.bioenergy-news.com/
---
'Building the bioenergy market by spreading knowledge' has been the motto for the publisher of Bioenergy International for more than 30 years. Through a worldwide network, information is communicated in paper and internet versions. The main magazine is published in English and is distributed to 64 countries around the globe (Oct 2008). Local editions in French, Italian, Japanese, Polish, Russian and Spanish languages are available through partners. The Bioenergy International headquarters is located in the center of Stockholm, Sweden. Correspondants and partners are spread all over the world, a guarantee for this truly international product. Distributed to subscribers in 64 countries, at all major bioenergy events, to members in bioenergy associations and on the internet. BIOENERGY INTERNATIONAL – WHENEVER BIOENERGY IS DISCUSSED.
https://www.svebio.se/english/bioenergy-international
---


GLOBAL RECYCLING is an English-speaking magazine which is dedicated to business opportunities in the recycling industry. It appears three times per year and has a print run of 6.000 issues.
The main focus is on editorial issues from the international disposal and recycling industry. However, the magazine does not disregard other subject matters such as recovered paper, plastics, steel scrap, and metals.
Besides companies and visitors of fairs, the readers of GLOBAL RECYCLING are made up of business owners, heads of department and consultants. Moreover, the readers especially appreciate the magazine's various topics.

Civic Union "Bioenergy Association of Ukraine" (UABio) was established in 2013 and is a common platform for cooperation in bioenergy market in Ukraine. The UABio goal is to provide the most favorable business environment and sustainable development of bioenergy.
Key sectors of the UABio operation:
Heat generation from biomass
Electricity generation from biomass
Combined heat and power generation from biomass
Production and use of biogas, bio-methane, and bio-fertilizers
Production and use of solid and liquid biofuels
Cultivation and use of biomass from energy plantations
Logistics (harvesting, storage, processing, delivery) of biomass and biofuels
Energy generation from municipal solid waste
Financing and investing into bioenergy projects
Legal and organizational support for bioenergy projects
International cooperation
Environmental and social effect of bioenergy projects.
Bioenergy Association of Ukraine is actively involved in legislative activities and the work of profile Parliamentary committees, as well as Public councils and working groups of relevant government authorities.
UABio is known for active outreach activities in the field of bioenergy, including UABio Position Papers, the annual International Conference "BIOMASS FOR ENERGY" and specialized seminars, as well as awareness raising about bioenergy issues on its website, social networks and through publications and interviews in mass media.

http://www.uabio.org/en/
---

Biobased Press (www.biobasedpress.eu) is an independent, non-sponsored website that takes a helicopter view of the biobased economy: it discusses business and research, and links the biobased economy to neighbouring areas like sustainability, biotechnology, energy, agriculture, policy and the economy. We also host the website www.precisioneconomy.com.
---

WoodBusinessPortal.com is an online market for wood industry, for acquisitions and sales, being one of the largest business to business markets in Europe, with thousands of offers and demands for timber, furniture, panels, plywood, veneer, plywood, chipboard, MDF & Fibreboard, logs, parquet flooring, wooden houses, wooden toys, pallets, euro pallets, firewood, pellets, briquettes etc.
For more information, please visit http://www.woodbusinessportal.com/
---
Chemicals Knowledge Hub was founded to provide a rapid-publication service to the speciality chemicals industry. Covering pharmaceuticals and cosmetics to agrochemicals and polymers, contract manufacturing to chemical regulations, and always with an eye on sustainability and corporate responsibility, this fast-growing, ever-evolving industry needs a one-stop site that provides up-to-date news and reviews from key opinion leaders and captains of industry. If you develop, manufacture, distribute, use or regulate chemical products that provide qualities or effects on which other industry sectors rely, this site is relevant to you.
http://www.chemicalsknowledgehub.com/about-us/
---
The 8th Asia-Pacific Biomass Energy Exhibition (APBE 2019)
Date: August 16-18, 2019
Venue: China Import & Export Fair Complex
Ranking among the world's top biomass trade shows, APBE 2019 is going to be staged on a show floor of 18,000 sq.m with 200+ exhibitors. The 6th Asia-Pacific Bioenergy Summit will give you a glimpse at the forefront of biomass technology. Welcome you to contact Sarah at [email protected] for further assistance!
PlasticPortal.eu® is a business portal for the professionals in the plastics industry in Czech and Slovak republic. The purpose of the portal is a comprehensive support for managers in carrying out tasks associated with increasing sales, supplies the best solution in the field of raw materials, machines and equipment, company promotion and human resources seeking. PlasticPortal.eu® visits everybody who is looking for information on plastics, packaging, technologies and recycling.
Email:      [email protected]
Web:         www.plasticportal.eu
---
AltEnergyMag is an eMagazine full of News, articles and interviews covering the trends and breakthroughs in the Alternative Energy industry. With an emphasis on the state of the art and on the horizon technologies that have strong prospects of commercialization. Our philosophy is to create an outlet where the industry can report on itself. We offer those of you who work or have a passion for the Alternative Energy to contribute articles, news and product information for your peers to read and discover.
---
Biomass events promotion resource is the international events bulletin focusing on biomass news, biomass technologies, biomass conferences and exhibitions.
The website has been established to supply information about the latest events in biomass and bioenergy field. Our main objective is to support biomass industries worldwide, promoting key biomass events. We believe that biomass will play one of the decisive roles in creative sustainable bioenergy Europe.
---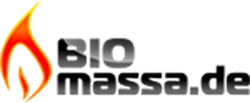 German Biofuel Portal is a specialized international resource for bioenergy, biofuel and biomass products. The web-portal provides up to date information about the fresh product offers, the latest technology achievements and future developments. We do our best so our customers and visitors were well informed and have clear answers for all the questions concerning biomass, biofuel and bioenergy. The main target of the project is to assist its customers in establishing new partner relationships between future biofuel consumers and suppliers.
---
Wood pellets Ukrainian Biofuel Portal – is a specialized B2B platform on biomass and biofuel trade representing extensive base of suppliers and manufactures. Wood pellets Ukrainian Biofuel Portal – is a specialized B2B platform on biomass and biofuel trade representing extensive base of suppliers and manufactures. Find reliable biofuel traders.
Ukrainian Biofuel Portal carries out mission of a consulting, project management partner, providing professional informational business-to-business service in alternative energy and power supply.  The marketers of Ukrainian Biofuel Portal try their best to find reliable partners from Russia, Belorus and Ukraine.