Andy Hill, Chairman, The Wood Recyclers' Association
Lauma Kazusa, Head of Market Analysis, SUEZ Trading Europe
Michal Dlugosz, Policy Officer, Bioenergy Europe
Hans Georg Conrads, CEO, Promecon GmBH
Carlos Retortillo Perez, Operations Director, Ence Energia
Olaf Naehrig, Senior Area Manager, AMANDUS KAHL GMBH
Dr Javier Gil, Biomass Development Director, CENER
Andrew Lang, Vice President, World Bioenergy Association
Colin Hammond, Head of Strategic Business Development, Solar 21
Torben Poulsen, Application Manager, Biofuel, Andritz
Holger Streetz, COO & Board Member, Bathan AG
Ian Calvert, CEO, Decentralised Energy Association 
Dr Roberto Volpe, Lecturer in Chemical Engineering, Queen Mary University of London
Christopher Chong, President & CEO, SST Wireless
Scott Lockyer, Technical Head, Materials and Corrosion, Uniper Energy
Bengt-Erik Löfgren, CEO and Owner, ÄFAB
Biomass Market Overview
Wood Biomass Market Trends
Future Vision of Biomass
Current and Upcoming Regulations for Biomass
Exploring 'Fit for 55' Package Impact on the Bioenergy Sector
Sustainable Fuels – Financial Sustainability
Moving towards Sustainability in the Biomass Sector
Biomass Conversion to Power – Insights into latest Biomass Technologies
Biomass Production and Conversion Methods
Present Status of Bioeconomy
Actual Case Studies of Biomass Conversion to Energy
Beyond ROCs: Future-proofing Biomass and Enhancing Valuation
Power Companies – Biomass Producers – Biomass Traders & Distribution Companies –Trade Associations- Renewable Energy Consultancies – EPC Contractors and OEMs – Regional & National Governments – Regulatory & Research Bodies
BusinessOulu's mission is to create new growth for Oulu. BusinessOulu aims at providing the companies and entrepreneurship with an operating environment that promotes the creation, operation, growth and competitiveness of companies, along with regional employment. We are a partner and a growth enabler for local companies and aim to be the fastest growing urban area in Finland and a top location for business growth and new openings. We offer growth-oriented companies with competitive operating environments, partnership networks and business services. We do this by organizing various development services for companies and we work actively to bring new investments to the region.
We also aim at increasing the vitality and employment in the city. The employment services are produced through a multi-disciplinary model in partnership with companies, subdivisions of the city administration, and other operators, such as the third sector.
BusinessOulu's participation in the exhibition is part of GO GLOBAL project funded by European Regional Development Fund (ERDF).
---
Prometec has developed a fully automated solution, which renews raw material quality controlling at biomass fired power plants, pulp mills and bio refineries and also at many other industries where annually hundreds of thousands of tons of solid material is handled. The sampler, Q-Robot, is a unique solution (EPO patent) that takes quality management of solid materials to the next level. Q-Robot enables fast and reliable sampling directly from each arriving truck load or train wagon before unloading and it works with any type of biomass material. Also, Q-Robot can generate real-time moisture and volume information from each biomass load. The sampler is fully automated and collects representative samples from randomly chosen places and depths from the lorry.
At the moment, Prometec is operating on three countries (Finland, Sweden and Estonia) and more than 60 000 trucks loads, and 12 000 train wagons are being sampled with Prometec's samplers every year.
---
Rakeistus Ltd. designs and manufactures machinery for ash granulation, and provides a turnkey service of processing granulated ash example into a forest fertilizer or other use. We provide services for energy companies, industrial companies and ash processors.
We help example energy companies to transform their side streams into a profitable business, to enhance their environmental friendliness, and to generate local products that meet the principles of sustainable development.
Granulated bio-based ash acts as a long-term forest fertilizer for up to 40 years. The fertilizer also ensures the growth of carbon sinks in forests that are important for the climate.
---
Industrial IoT for Everyone.
SST Wireless is delivering on the promise of Industrial IoT & analytics to help industrial companies of any size or resources make better informed maintenance and operational decisions using machine condition monitoring.  SST offers a complete product line of  purpose designed wireless industrial sensors (200oC high temperature, corrosive liquid resistant pressure, self processing vibration sensors), gateways (flexible connectivity using LTE, Industrial Wi-Fi, Sub GHz RF, ModBus, CanBus, PLC) and cloud based services to remove the barriers to adoption and access to machine learning and analytics.   SST's products and services are used by Original Equipment Manufacturers to add new visibility to their equipment; Enterprise customers to increase safety, reduce downtime, energy conservation; and small to medium sized customers with a complete self service solution.
---
PROMECON specializes in the design and manufacture of high technology measurement systems for monitoring and optimization of thermal processes for various industries – the power generation industry, the cement industry, the metal smelter industry as well as the waste incineration industry.
The process control systems we offer are patented and have acquired an excellent reputation. They reduce emissions and enhance the efficiency and operability of plants. Our innovative microwave technology surpasses common limitations of measurement technology especially by accuracy, durability and low maintenance requirements.
Our goal is to deliver complete solutions that guarantee technical success as well as rapid return on investment.
Our team of engineers and sales partners is active around the globe to create the best solution for process optimization. Thus the name PROMECON stands for:
Innovation in measurement techniques
Customer specific solutions for extremely demanding applications
Professional commitment for joint success with the customer
PROMECON is headquartered in Barleben near Magdeburg (Germany) and has a subsidiary in the USA.
---
Boosting your business from field to fuel
ANDRITZ manufactures and supplies every key processing machine in the pellet production line. We also offer single machines for the production of biomass pellets, solid biofuel, and waste pellets.
With over 350 reference plants, ANDRITZ is a global leader in biofuel pelleting technology. ANDRITZ pellet mills produce more than 50% of all biofuel pellets worldwide, and ANDRITZ has held a market share of over 50% since the pioneering of biofuel pelleting in the 1980s.
When it comes to fueling the future of your business, our commitment covers your operation's entire life cycle. From the first feedstock analysis in the field, through nonstop biofuel production.
HOW CAN WE HELP FUEL YOUR BUSINESS?
---
Solar 21 is a renewable energy development company headquartered in Dublin with staff in the UK and Italy. It was founded in 2010 to give private investors the opportunity to invest in renewable energy – an asset class which has the potential to provide excellent returns but which was not easily accessible to individual investors. The company began by acquiring operational assets in Solar PV but has since expanded into other technologies. It built an award-winning 22MW biomass plant in Hull and is developing a portfolio of biogas and EFW plants in the north-east. Driven by the vision of Andrew and Michael Bradley, the company has sustained its commitment to renewable energy by remaining agile in a sector that is constantly evolving according to market, political and environmental drivers. With a project pipeline valued at over £2.4bn, Solar 21 is poised to drive significant foreign direct investment in UK renewable energy.
---
Phoenix Biopower is developing a revolutionary solution for renewable power on demand. Our mission is to provide a platform that doubles the electrical efficiency of biomass power plants, halves the cost of CO2 capture, and provide ultra-low emissions with pure hydrogen. These give our customers a step-change in economics, allowing a faster and more profitable drive towards net zero. At the heart of our technology is a high-pressure gasification system integrated with a steam-injected gas turbine. Phoenix Biopower will develop, design and supply the gasifier, combustion system and plant integration. By working with customers and industry, Phoenix BioPower is catalysing the partnerships and developments needed to commercialise this technology by the late 2020's.
---
ACI has put together a range of packages to suit your requirements. These range from branding options, to full scale partner solutions and can be tailored to meet your objectives and budgets.
If you are launching a new product or service and wish to gain visibility and brand recognition within your industry, contact us today!
For commercial opportunities, please contact:
Sam Cormack
Tel: +44 (0) 20 3141 0609
Email: [email protected]
During the afternoon of Tuesday, 16th November 2021, a day prior to the conference, a limited number of conference delegates will receive a unique opportunity to join an exclusive site visit of Drax Power Station in Selby, North Yorkshire and gain insight into every aspect of electricity generation ongoing upgrades to the latest biomass technology.
Drax Power Station supplies 6% of the U.K's electricity, and 15% of its renewable power. Through its biomass technology, Drax aims to be carbon negative by 2030.
There is no extra charge to attend the site visit, but spaces are strictly limited and allocated to conference delegates on a first-come, first-served basis.
Book your space today to avoid disappointment!
At the event we strive not only to bring you to the same location at the same time as your customers/suppliers/peers, we strive to ensure you meet face-to-face with each and every one of your target contacts and to provide you with the time you need to have multiple unhurried conversations with them and build a lasting business relationship:
• A pre-event informal introduction the evening before the conference
• A minimum of five hours' networking built into the two day conference agenda
• A networking grid which enables you to make your target contacts aware you are looking for them
• The option to join either social drinks or dinner during the evening of Day One
• ACI's on-site team will assist you in locating your hard-to-find target contacts & make face-to-face introductions
Of course, if there is anybody you are unable to meet over the two days, ACI's event team will do their best to initiate contact after the event.
Bioenergy Europe is the voice of European bioenergy. It aims to develop a sustainable bioenergy market based on fair business conditions. Founded in 1990, Bioenergy Europe is a non-profit, Brussels-based international organisation bringing together more than 41 associations and 122 private companies, as well as academia and research institutes from across Europe. For more information on the association or how to become a member visit the website: www.bioenergyeurope.org 

NNFCC is a leading international consultancy with expertise in the conversion of biomass to bioenergy, biofuels and bio-based products. We take an integrated approach, providing a holistic view of technology, policy and market development, enabling better decision making and more robust strategy development for commercial businesses.
Our services are tailored to give organisations a better understanding of the opportunities; regularly providing expert advice to investors and developers to minimise and overcome risks, or to identify, steer and strengthen future investments and business plans respectively. We are also an advisor to the UK Government and work closely with BEIS and DfT on bioenergy policy, regulation and financial support mechanisms."
Since its launch in 2010, Bioenergy Insight has swiftly built up a reputation for delivering quality news, analysis, market information and technical articles relating to the biomass, biogas and biopower industries. Published six times a year to coincide with leading industry events, it provides ideas and insights for its audience of bioenergy professionals. It is targeted at companies producing biomass fuel in the form of pellets and briquettes, and those using biomass fuel to produce CHP, biogas, biopower, chemicals, heat and liquid biofuels. For more information, please contact George Doyle email [email protected] or tel. +44 (0)203 551 5752.
http://www.bioenergy-news.com/
---
'Building the bioenergy market by spreading knowledge' has been the motto for the publisher of Bioenergy International for more than 30 years. Through a worldwide network, information is communicated in paper and internet versions. The main magazine is published in English and is distributed to 64 countries around the globe (Oct 2008). Local editions in French, Italian, Japanese, Polish, Russian and Spanish languages are available through partners. The Bioenergy International headquarters is located in the center of Stockholm, Sweden. Correspondants and partners are spread all over the world, a guarantee for this truly international product. Distributed to subscribers in 64 countries, at all major bioenergy events, to members in bioenergy associations and on the internet. BIOENERGY INTERNATIONAL – WHENEVER BIOENERGY IS DISCUSSED.
https://www.svebio.se/english/bioenergy-international
GREENEA is a French brokerage company, specialized in waste-based feedstock and biodiesel. Since 2007, we have been offering brokerage services to companies producing raw materials and to those working in the Oleo-chemicals, Bioenergy and Biofuel sectors:
–   Vegetable oils (rapeseed oil / soy bean oil)
–   Biodiesel (RME, FAME, TME, UCOME)
–   Crude and refined glycerine
–   Fatty acids & acids oils
–   Used cooking oils
–   Animal fats
As a major market player on brokerage services for waste-based feedstock such as animal fats, used cooking oil and fatty acids, GREENEA continues to strengthen its position on the European market. At the same time we dynamically develop our activities in South America and Asia.
Visit us at http://www.greenea.com/en/
Civic Union "Bioenergy Association of Ukraine" (UABio) was established in 2013 and is a common platform for cooperation in bioenergy market in Ukraine. The UABio goal is to provide the most favorable business environment and sustainable development of bioenergy.
Key sectors of the UABio operation:
Heat generation from biomass
Electricity generation from biomass
Combined heat and power generation from biomass
Production and use of biogas, bio-methane, and bio-fertilizers
Production and use of solid and liquid biofuels
Cultivation and use of biomass from energy plantations
Logistics (harvesting, storage, processing, delivery) of biomass and biofuels
Energy generation from municipal solid waste
Financing and investing into bioenergy projects
Legal and organizational support for bioenergy projects
International cooperation
Environmental and social effect of bioenergy projects.
Bioenergy Association of Ukraine is actively involved in legislative activities and the work of profile Parliamentary committees, as well as Public councils and working groups of relevant government authorities.
UABio is known for active outreach activities in the field of bioenergy, including UABio Position Papers, the annual International Conference "BIOMASS FOR ENERGY" and specialized seminars, as well as awareness raising about bioenergy issues on its website, social networks and through publications and interviews in mass media.

http://www.uabio.org/en/
---

Biobased Press (www.biobasedpress.eu) is an independent, non-sponsored website that takes a helicopter view of the biobased economy: it discusses business and research, and links the biobased economy to neighbouring areas like sustainability, biotechnology, energy, agriculture, policy and the economy. We also host the website www.precisioneconomy.com.
---

WoodBusinessPortal.com is an online market for wood industry, for acquisitions and sales, being one of the largest business to business markets in Europe, with thousands of offers and demands for timber, furniture, panels, plywood, veneer, plywood, chipboard, MDF & Fibreboard, logs, parquet flooring, wooden houses, wooden toys, pallets, euro pallets, firewood, pellets, briquettes etc.
For more information, please visit http://www.woodbusinessportal.com/
---
Chemicals Knowledge Hub was founded to provide a rapid-publication service to the speciality chemicals industry. Covering pharmaceuticals and cosmetics to agrochemicals and polymers, contract manufacturing to chemical regulations, and always with an eye on sustainability and corporate responsibility, this fast-growing, ever-evolving industry needs a one-stop site that provides up-to-date news and reviews from key opinion leaders and captains of industry. If you develop, manufacture, distribute, use or regulate chemical products that provide qualities or effects on which other industry sectors rely, this site is relevant to you.
http://www.chemicalsknowledgehub.com/about-us/
PlasticPortal.eu® is a business portal for the professionals in the plastics industry in Czech and Slovak republic. The purpose of the portal is a comprehensive support for managers in carrying out tasks associated with increasing sales, supplies the best solution in the field of raw materials, machines and equipment, company promotion and human resources seeking. PlasticPortal.eu® visits everybody who is looking for information on plastics, packaging, technologies and recycling.
Email:      [email protected]
Web:         www.plasticportal.eu
---
AltEnergyMag is an eMagazine full of News, articles and interviews covering the trends and breakthroughs in the Alternative Energy industry. With an emphasis on the state of the art and on the horizon technologies that have strong prospects of commercialization. Our philosophy is to create an outlet where the industry can report on itself. We offer those of you who work or have a passion for the Alternative Energy to contribute articles, news and product information for your peers to read and discover.
---
Biomass events promotion resource is the international events bulletin focusing on biomass news, biomass technologies, biomass conferences and exhibitions.
The website has been established to supply information about the latest events in biomass and bioenergy field. Our main objective is to support biomass industries worldwide, promoting key biomass events. We believe that biomass will play one of the decisive roles in creative sustainable bioenergy Europe.
---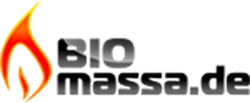 German Biofuel Portal is a specialized international resource for bioenergy, biofuel and biomass products. The web-portal provides up to date information about the fresh product offers, the latest technology achievements and future developments. We do our best so our customers and visitors were well informed and have clear answers for all the questions concerning biomass, biofuel and bioenergy. The main target of the project is to assist its customers in establishing new partner relationships between future biofuel consumers and suppliers.
---
Wood pellets Ukrainian Biofuel Portal – is a specialized B2B platform on biomass and biofuel trade representing extensive base of suppliers and manufactures. Find reliable biofuel traders.
Ukrainian Biofuel Portal carries out mission of a consulting, project management partner, providing professional informational business-to-business service in alternative energy and power supply.
The marketers of Ukrainian Biofuel Portal try their best to find reliable partners from Russia, Belarus and Ukraine.

Worldoils is a company that combines the power of marketing as well as the in-house expertise for the Oil, Gas, Offshore and the Maritime industries. Worldoils' web portalwww.worldoils.com has become a truly central platform for visitors who need information regarding oil and gas products and services, research, training, conferences, news and events as well as a popular advertising base for providers of Oil, Gas, Marine and Offshore services. Worldoils has also launched the jobs system and a marketplace. In the recent months, Worldoils has strengthened its position as a fast developing central place for buying and selling of land rigs, offshore rigs, barge rigs and other oilfield and subsea equipment.
ACI is doing everything to ensure that all its events go ahead as advertised, returning to the much-missed and valuable face-to-face interaction as soon as possible.  In order to ensure the events are delivered as safely as possible, venues are chosen and procedures are adjusted in line with the relevant local and regulations and guidelines.
These have been exceptionally challenging times with very fast-moving updates. As we get closer to an event we look at each one individually, paying careful heed to local regulations, but without ignoring the international situation. Whatever happens, ACI will safeguard the investments that attendees have made by either automatically moving it to the new dates of the event or a full credit will be provided for use when booking a future ACI event.