Cumulus connects workers, tools, and data to its cloud-hosted Internet of Tools™ platform to make industrial facilities safer, cleaner, and more productive. By collecting data from digitally enabled tools in the field, Cumulus' platform provides maintenance and construction managers with real-time, paperless quality assurance and progress tracking, eliminating costly and unnecessary rework on the job. Cumulus' flagship application is the patented and award-winning Smart Torque System™ (STS), which prevents leaks, rework, and unplanned downtime by managing safety-critical bolting activities during new construction and facility turnarounds. Founded in 2018 as a spin-out from Shell, Cumulus has offices in Boston, MA, and Houston, TX, and serves customers around the world.
---
Imubit gives hydrocarbon processing leaders a way to discover and monetize new process optimization opportunities that until now were considered too complex – or even impossible to go after.
The Imubit Closed Loop Neural Network™ Platform is an AI solution that incorporates deep hydrocarbon processing expertise, builds an accurate model of refineries' most profitable processes, and optimizes them in closed-loop, driven by planning, with full operator controllability. Imubit's oil refining and chemical process experts work hand-in-hand with its clients, which are among the world's largest global energy and chemical operators.
Imubit's Closed Loop Neural Network™ Platform is not a generic AI solution targeting all industries, but next-generation machine learning technology that focuses on the nuances of how oil refineries operate and can be run in closed-loop driven by planners with full operator controllability. As the first technology of its kind in the industry, Imubit's proven solution allows refineries and petrochemical plants to interconnect their people and processes to optimize their most dynamic and profitable units and capture millions of dollars in annual margin. Aside from saving plants time and money, this technology can be up and running in just a few months, with no capital expenditure or additional headcount.
Imubit, headquartered in Houston, Texas, is led by globally-renowned, Google-endorsed machine learning scientists and world-class hydrocarbon processing experts. Our process is to invent new technologies that can help plants and teams achieve things considered impossible before now.
---
TWTG is I-IoT. For us, the Industrial Internet of Things is much more than just technology. It is the methodological innovation of monitoring and activating critical assets within a business. It is the vision of utilising information based on big data analytics to gain strategic value and streamline operations. TWTG is an ISO 9001 and ISO 27001-certified company with industrial grade solutions and a roster of international clients in industry and energy. The scalability of solutions is at the forefront of all thinking; from product, hardware, and software design, to connectivity and implementation, also including retrofitting of existing infrastructure and business models.
---
ACI has put together a range of packages to suit your requirements. These range from branding options, to full scale partner solutions and can be tailored to meet your objectives and budgets.
If you are launching a new product or service and wish to gain visibility and brand recognition within your industry, contact us today!
For commercial opportunities, please contact:
Sam Cormack
Tel: +44 (0) 203 141 0626
Email: [email protected]
QUICK's main activities include but are not limited to, targeted recruitment, training and development of human resource personnel, real-estate services, Administrative and Technical support services for a diverse client base. Quick has succeeded in publishing and periodically updating the only directory in Egypt that serves the Petroleum sector, "The Quick Petroleum Directory" is issued twice a year in April and October.
Energy Dais is a complete ecosystem dedicated to the Oil & Gas domain. We understand the industry inside-out and solve critical problems like material procurement , business lead generation and recruitment.
Oil Information Technology Journal (www.oilit.com) covers geoscience, drilling, digital oilfield, internet of things, big data/AI and e-business. Since 1996, Oil IT Journal has provided clear and impartial analysis of the technical and commercial issues important to oil and gas CIOs, decision makers and knowledge workers. Oil IT Journal reports on emerging technologies including high performance computing, visualization and virtual reality, real time operations, oilfield modeling, simulation, optimization, knowledge, big data and information management. Its 250th edition was published in December 2019. A 2005 survey carried out by Houston-based Spur Digital for Energistics found oilit.com to be 'the most popular news site for IT professionals in the energy industry.' For subscription information contact [email protected]
Oil & Gas Drill is the leading platform providing the insight stories and happenings around the world within the Oil and Gas sector covering major sections like Upstream, Midstream and Downstream. We keep industry professionals and decision makers informed about this fast moving sector and help them to take strategic decisions. Oil & Gas Drill offers various online marketing and promotional services to the companies which helps them to promote their products and services in front of their target audience and create brand awareness.
The Petroleum Club of Romania (PCoR) is non-governmental, apolitical and non-profit association established in 2001 to protect and promote the interests of the oil & gas industry in Romania. The Club provides an ideal forum for those working in the oil, gas and energy industry who wish to cultivate and foster relationships with their colleagues at the highest levels. It also allows people in our industry to explore new opportunities as well as to provide a conduit for dialogue with authorized Romanian and international entities. Members of the Club are top leaders of our industry, but also include government officials and representatives of academia, financial, consulting, and legal specialists among others. The PCoR's agenda of events serves as the platform for this dynamic sector thus offering the members the opportunity to better communicate their message to the rest of the industry as well as to each other.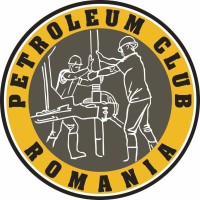 Open Chemistry is an open access journal publishing high quality research and review articles from a wide range of chemistry topics. It is an excellent place to exchange ideas between scientists from all around the world. Journal is covered by e.g. Scopus and Web of Science (IF – 1.512), and offers comprehensive and fast peer review; immediate publication of articles; unrestricted access to all published articles thanks to the open access model; wide and extensive promotion along with worldwide distribution of each published article.
The Maritime Standard (TMS) is a Dubai-based media company, which publishes a fortnightly online newsletter that covers developments in the shipping, ports and other maritime industries in the Middle East and the Indian Subcontinent. TMS delivers the most accurate, up-to-date news about the market and has built up the largest circulation of any shipping-related online newsletter in this region. TMS also publishes the very successful The Maritime Standard UAE Yearbook covering key developments across the country's maritime sector, the annual publication aims to publicise the UAE's achievements both locally and internationally, through in depth articles, researched first hand.
Clocate.com  is a leading international directory for worldwide conferences and exhibitions. Clocate.com is equipped with a unique and comprehensive search that helps you find easily any event in any category or location. Each event includes detailed information, like, description, dates, location, map, prices, link to the official event's website and more…
If you search for a conference or exhibition in areas such as Industry and manufacturing, Health and medicine, Technology and IT, Business and finance, sciences, education, services (banking, insurance, tourism, Hospitality and more), government, environment, life style and arts, you'll find it in Clocate.com.
ASDReports – Market Research Reports & Industry Analysis
Are you mastering your market? Do you know what the market potential is for your product, who the market players are and what the growth forecast is? We offer global, regional or country specific research studies for almost any market imaginable. Our market research reports consist of market analysis with statistical and analytical information, applications, industry analysis, market shares, technology and technology shifts, important players, and the developments in the market. At ASDReports.com, you will find all the globally available market research and company reports from well-respected market research companies, all leaders in their field. ASDReports is totally independent and serves its customers by providing the most reliable market research available, as we understand how important this is for you.
Eurasian Chemical Market – International bisiness magazine, which launched in 1996, was one of the first Web sites created about chemical market CIS, is committed to the discussion of issues related to country CIS around the world. Eurasian Chemical Market is one of the leading providers of analytical researches, market data, consulting services devoted to the CIS markets in fine organic chemicals, inorganic chemicals, polymers, agricultural chemicals, paints and coatings, mechanical rubber goods and specialty chemicals.
Eurasian Chemical Market is a monthly publication issued in the Russian and English languages available in web versions. This makes it easily accessible for a wide readership all over the world. The magazine provides your business with an ideal target audience from the CIS, Europe and Asia, researching the huge purchasing power in these vast emerging markets. Each publication contains market reviews of separate chemical products and branches of the global chemical industry, supply-and-demand situation as well as the dynamics of changes in production, export, and import volumes. Regional spread – Russia, Ukraine, Kazakhstan, Belarus, Europe, Asia and Americas.
VenueDir is a leading directory for major venues around the world with a search by location, size of venue or type of event (conference, seminar, exhibition, wedding and others). In VenueDir you can find the services provided by the venue, including, food and beverages, accomodation, onsite parking, on-site support, audio and video and more. Venuedir provides an option to submit a request for proposal (RFP) to all suitable venues.
Small and Medium Enterprises (SMEs) contribute up to 45 percent of total employment and up to 33 percent of national income (GDP) in emerging economies. But SMEs face unique challenges: three out of five businesses fail within the first few months of operation. Causes to the failure include limited market access, limited access to information, finances and technology and unfavorable policy and regulatory environment. NßN fills this gap: – We offer a free marketing platform focused in the emerging markets. – We study the business trends and provide online expertise to save your time and cut your marketing cost. – We spread the information in English, Chinese, and Arabic because we believe that proximity is power. With NßN, you will break into emerging markets.
PETROFINDER is the leading and young company which is providing the most advanced online platform for the real time trading and auction solutions for international oil and gas industries and major physical markets. Please find our introduction and services as follows: 1. B-to-B Online Trading Platform in Energy Sector. 2. Trading & Brokerage, Marketing and Consulting Services. 3. Online P.R and Advertising Services. 4. Global Recruitment and Energy Expert Finding Services. For more information about PETROFINDER, please visit our website www.petrofinder.com or contact to [email protected]
10times is the world's largest service provider for business events. We are using technology to change the way our millions of users discover and experience events. Spread across 10,000 cities, we are in the process of developing a cutting edge mobile technology in order to re-invent how this industry conducts business.
Established in 2009 in Singapore, Eco-Business is an independent media company serving Asia Pacific's responsible business and sustainable development community. Our team is helmed by managing editor Jessica Cheam, an award-winning journalist and established expert and speaker on sustainability in Asia Pacific; research director Tim Hill who has 20 years' experience in leading business and market research for government agencies and MNCs; executive editor Teymoor Nabili, a veteran current affairs TV presenter in Asia; and deputy editor Robin Hicks, a veteran journalist with experience across the region. We expanded to Sydney in late 2015 and now operate from both Singapore and Australia.
Power World Analysis is dedicated to bringing you the latest news and updates under Energy and Power Sector. We keep industry professionals and decision makers informed about this fast and dynamic Energy and Power market and enable them to make strategic decisions. Variety of online marketing services and promotional activities through Power World Analysis help companies to reach to their target audience and creates brand awareness. We also deliver weekly newsletter to our subscribers. For subscribing to our weekly e-newsletter services please visit www.powerworldanalysis.com/subscribe
Polymer Exchange – which simplifies buying and selling of Polymers (Prime & Recycled), Masterbatches and Compounds, at the touch of a button.
It also helps locate the nearest buyer or seller of your product. It's hassle-free usability has made it a personal favorite amongst traders, resin producers, processors, suppliers and distributors of plastic resins/polymers.
The Institute for International Co-operation (INICOP) is a non-profit organisation. The main aim is to improve and support the worldwide co-operation of single persons and organisations in the field of research, science and technology. INICOP provides a webbased platform which summarises relevant information improving international co-operation. This shall be achieved by the collection of the following data:
• events, conferences, fairs and workshops
• instruments for the funding of international co-operation
• Awards and competitions
• organisations which are interested in the exchange of scientists, students, etc.
INICOP is free with no costs for anybody. Everybody can place information as conference events on the website. It requires only a registration which is free.
Ranking among the world's top biomass trade shows, APBE 2020 is going to be staged on a show floor of 15,000 with 200+ exhibitors. The 7th Asia-Pacific Bioenergy Summit will give you a glimpse at the forefront of biomass technology. What's more, the show will be held under the same roof as 2020 China Heat Energy Exhibition (Heat China 2020) and the 12th Guangzhou Int'l Solar Photovoltaic Exhibition 2020 (PV Guangzhou 2020), offering more heating and energy solutions!