David Sudolsky, President & CEO, Anellotech, Inc.
Peter Flippo, Business Development Manager, Bioprocess Pilot Facility B.V.
Willem Sederel, hairman Biobased Circular Business Platform, Biobased Delta
Anton Robek, CEO,  Bio Refinery Development
Sjors Geraedts, Head of Innovation & Sustainability, GoodFuels
Andreas Gundberg, Innovation Manager, Lantmännen Agroetanol
Al Costa, CEO, Alkol Biotech
Timo Huhtisaari, Sustainability and Biofuels Expert, North European Oil Trade Oy (NEOT)
Erik C. Wormslev, Director – Innovation, NIRAS – Conference Chairman
Tom Lind, Vice President Technology And New Solutions, Industry, Pöyry
Oskar Meijerink, Business Development Manager, SkyNRG
Sari Mannonen, Vice President , UPM Biofuels
Gerhard Muggen, Managing Director, BTG BioLiquids
Sylvain Verdier, Senior Hydroprocessing Specialist, Haldor Topsoe
Alan Del Paggio, Vice President, CRI Catalyst Company
Joop Groen, Business Development Manager, TNO
Patrick Pitkänen, Head of Sales and Business Development, St1 Biofuels
Norbert Schmitz, Managing Director, ISCC
Henrik Brodin, Strategic Business Development Manager, Södra Innovation & New Business
Peter Baets, Technical Program Manager, Corbion
Tristan Suffys, Secretary General, Eurofuel
Have an interesting story to share? If you would like to be considered as a speaker for the event with a 30-45 minute presentation, please submit an abstract for consideration to:
Samanta Fawcett
Tel: +44 (0)20 3141 0624
Email: [email protected]
'Building the bioenergy market by spreading knowledge' has been the motto for the publisher of Bioenergy International for more than 30 years. Through a worldwide network, information is communicated in paper and internet versions. The main magazine is published in English and is distributed to 64 countries around the globe (Oct 2008). Local editions in French, Italian, Japanese, Polish, Russian and Spanish languages are available through partners. The Bioenergy International headquarters is located in the center of Stockholm, Sweden. Correspondants and partners are spread all over the world, a guarantee for this truly international product. Distributed to subscribers in 64 countries, at all major bioenergy events, to members in bioenergy associations and on the internet. BIOENERGY INTERNATIONAL – WHENEVER BIOENERGY IS DISCUSSED.
https://www.svebio.se/english/bioenergy-international
---
BIOFUELS INTERNATIONAL magazine is brought out 10 times a year and is the leading global publication in the market. Designed to appeal to those who wish to learn and be kept abreast of this increasingly important area, the magazine encompasses, biodiesel, bioethanol, and biomass.
Every issue includes in-depth news analysis and features on related subjects, including distribution, handling, storage, equipment and second generation technology. Industry experts regularly contributing to the magazine include the European Bioethanol Fuel Association and Will Thurmond, author of Biodiesel 2020: A global market survey.
Biofuels International is mailed to a minimum of 3,000 named individuals within the sector.
---
The European Heating Oil Association (Eurofuel) represents organisations that promote the use of heating oil and liquid fuels for domestic heating in Europe. Our membership covers 10 European countries, including over 10,000 companies. Eurofuel is engaged in the promotion of existing and innovative techniques for liquid fuels for heating and equipment, in the domestic market. In this way, our members are committed to ensuring the competitiveness and efficiency of heating with oil and liquid fuels, while also reducing its environmental footprint.
Find out more on www.eurofuel.eu and follow us on Twitter @EUROFUELenergy
---
Founded in 1903, the KNCV is the professional association of chemists, life scientists and process technologists in the Netherlands.
The KNCV is the largest chemical professional association in the Netherlands. Our member base consists of people with a shared passion for molecules and includes chemists, life scientists, process technologists and (bio-)molecular scientists. Our 8,500 members, who work hard to bring the variety and richness of the molecular field to life, operate in business, education and government or study at universities or institutions of higher education in Netherlands.
Get connected and join the KNCV: www.en.kncv.nl
---

ChemExecSM | Executive Club is an exclusive online Club offering faster, simpler networking for chemicals, materials, resources and bioscience professionals on a worldwide basis. Please join us.
---
With a growing community, PetrolPlaza is the No.1 online publication for the petrol retailing, fuel logistics and car wash markets. PetrolPlaza has been online since 1998 and, as the first online publication for this industry, it enjoys an excellent reputation amongst decision makers worldwide. PetrolPlaza offers daily updated market news and a newsletter service free of charge. The high internationality of both content and readers, which come from all over the world, is unique in the market.
---
NRG Expert provides cutting-edge energy market reports, databases, forecasts, consultancy and analysis to the world's leading companies, consultancies and investment houses. Phone us to access over a million lines of world-wide energy data, analysis and information, collected from 100+ trusted sources.
We provide energy data, reports, and statistics in the following sectors: Power and Infrastructure; Metering & Smart Grid; Utility Guides; Fossil Fuel & Conventional Energy; Renewable Energy; Water & Waste; and Finance & Regulatory as well as Country Specific data through our Almanac.
---
Venice 2018 – 7th International Symposium on Energy from Biomass and Waste will take place from 15th to 18th October 2018 in Venice.
The Symposium will include oral/poster presentation, startups sessions, workshops and commercial.
Abstracts on the topics above may be submitted for inclusion in the conference programme no later than 28th February 2018.  All accepted contributions, including those scheduled for poster presentation, will be published on a dedicated set of Proceedings and submitted to Scopus for indexing.Since 1995, we have gathered industry stakeholders from all over the world to discuss regional and global issues impacting our industry.
---
Chemical Search International specialises in global talent acquisition, management and professional development for the chemicals, materials, resources and bioscience sectors. This year we launch our exclusive ChemExecSM | Executive Club offering faster, simpler networking for our industry. Please join our Club or get in touch for an exploratory chat.
---

WoodBusinessPortal.com is an online market for wood industry, for acquisitions and sales, being one of the largest business to business markets in Europe, with thousands of offers and demands for timber, furniture, panels, plywood, veneer, plywood, chipboard, MDF & Fibreboard, logs, parquet flooring, wooden houses, wooden toys, pallets, euro pallets, firewood, pellets, briquettes etc.
For more information, please visit http://www.woodbusinessportal.com/
---
Advanced Biofuels USA advocates for the adoption of advanced biofuels as an energy security, economic development, military flexibility and climate change mitigation solution.  Technology neutral and feedstock agnostic, the organization helps clarify details of controversial issues, provides information about job opportunities, helps teachers and students prepare educational materials in science, math and social lessons related to energy security, economic development and environmental sustainability challenges. The website serves a world-wide audience of 32,000 page views/month as a free library of information helping investors, researchers, producers, legislators, opinion-leaders and consumers understand "from seed to wheel" the options they have when it comes to biofuels.
http://advancedbiofuelsusa.info/
---

PlasticPortal.eu® is a business portal for the professionals in the plastics industry in Czech and Slovak republic. The purpose of the portal is a comprehensive support for managers in carrying out tasks associated with increasing sales, supplies the best solution in the field of raw materials, machines and equipment, company promotion and human resources seeking.
http://www.plasticportal.eu/en
---
E-Energy Market supports professionals in the biobased and sustainable industry to get its sales, feed stocks, employees, news, business services, supplies and information about events.
E-Energy Market offers this at www.E-EnergyMarket.com , where you find:
Superior filtering of Events and booking with discounts.
The Business Directory.
News Alert for News of categories of your choice.
Press releases for your company.
Bookstore for the biobased and sustainable industry professional.
Vacancies in Jobs.
To enjoy the benefits, register at www.E-EnergyMarket.com and get the Free membership. You will receive 5 credits at registration and one credit monthly. All without costs! Don´t wait any longer and register now.
---
Alternative Energy Africa is the continent's first magazine dedicated to literally filling the energy information gap in Africa. Alternative Energy Africa provides its readers updates on private sector projects, government initiatives, business and investment news, and strategies for a thriving alternative/renewable energy market on the African continent, all of this in addition to global project news and groundbreaking technology coverage. And to complement the magazine, www.AE-Africa.com offers the latest updates between issues making the AEA online and print duo "the premiere source" of alternative and renewable energy news covering the African continent.
---
Enerope is an overall  energy portal  on a European scale. It is designed  for  experts and management within the energy industry. The platform continuously offers relevant information about all energy  fields. Beside country-specific information, enerope brings you a pan=European  overview on market players and on up-to-date topics. Enerope is spilt up into two  main components, namely:
– market players and events calendar
– knowledge management (for  members only)
Enerope  comprises numerous multi=lingual databases,  offering comprehensive information through selective filters. These include:
– adressbook : market players and their products and services
– energy events calendar: conferences, seminars, forums, fairs
– energy news and press releases
– energy lexicon: 28  pages, partially illustrated
– market price monitor
– studies, stats, opinions and scientific papers and many more…
For more information, please visit www.enerope.eu
---
AltEnergyMag is an eMagazine full of News, articles and interviews covering the trends and breakthroughs in the Alternative Energy industry. With an emphasis on the state of the art and on the horizon technologies that have strong prospects of commercialization. Our philosophy is to create an outlet where the industry can report on itself. We offer those of you who work or have a passion for the Alternative Energy to contribute articles, news and product information for your peers to read and discover.
---

Biomass events promotion resource is the international events bulletin focusing on biomass news, biomass technologies, biomass conferences and exhibitions.
The website has been established to supply information about the latest events in biomass and bioenergy field. Our main objective is to support biomass industries worldwide, promoting key biomass events. We believe that biomass will play one of the decisive roles in creative sustainable bioenergy Europe.
---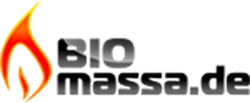 German Biofuel Portal is a specialized international resource for bioenergy, biofuel and biomass products. The web-portal provides up to date information about the fresh product offers, the latest technology achievements and future developments. We do our best so our customers and visitors were well informed and have clear answers for all the questions concerning biomass, biofuel and bioenergy. The main target of the project is to assist its customers in establishing new partner relationships between future biofuel consumers and suppliers.
---
Wood pellets Ukrainian Biofuel Portal – is a specialized B2B platform on biomass and biofuel trade representing extensive base of suppliers and manufactures. Wood pellets Ukrainian Biofuel Portal – is a specialized B2B platform on biomass and biofuel trade representing extensive base of suppliers and manufactures. Find reliable biofuel traders.
Ukrainian Biofuel Portal carries out mission of a consulting, project management partner, providing professional informational business-to-business service in alternative energy and power supply.  The marketers of Ukrainian Biofuel Portal try their best to find reliable partners from Russia, Belorus and Ukraine.
---
Ukrainian Biofuel Suppliers is a specialized B2B portal dedicated to solid biofuel and biomass trade that is aimed to assist the companies in developing their business, searching reliable suppliers and buyers.
The key advantages of Ukrainian Biofuel Suppliers are the greatest amount of leads related to biofuel and biomass from Ukrainian suppliers. Managers of Ukrainian Biofuel Suppliers try their best to find reliable partners from Ukraine.
Ukrainian Biofuel Suppliers provides the most complete, accurate and up-to-date information on biomass products and Ukrainian producers and suppliers available anywhere on the web. Nowadays, Ukrainian Biofuel Suppliers is an international B2B portal, specializing in bridging the gap between global buyers and Ukrainian biofuel suppliers.
---

Worldoils is a company that combines the power of marketing as well as the in-house expertise for the Oil, Gas, Offshore and the Maritime industries. Worldoils' web portalwww.worldoils.com has become a truly central platform for visitors who need information regarding oil and gas products and services, research, training, conferences, news and events as well as a popular advertising base for providers of Oil, Gas, Marine and Offshore services. Worldoils has also launched the jobs system and a marketplace. In the recent months, Worldoils has strengthened its position as a fast developing central place for buying and selling of land rigs, offshore rigs, barge rigs and other oilfield and subsea equipment.
---

Power World Analysis is dedicated to bringing you the latest news and updates under Energy and Power Sector. We keep industry professionals and decision makers informed about this fast and dynamic Energy and Power market and enable them to make strategic decisions.
Variety of online marketing services and promotional activities through Power World Analysis help companies to reach to their target audience and creates brand awareness. We also deliver weekly newsletter to our subscribers.
For subscribing to our weekly e-newsletter services please visit www.powerworldanalysis.com/subscribe
---
Wood pellets Ukrainian Biofuel Portal – is a specialized B2B platform on biomass and biofuel trade representing extensive base of suppliers and manufactures. Find reliable biofuel traders.
Ukrainian Biofuel Portal carries out mission of a consulting, project management partner, providing professional informational business-to-business service in alternative energy and power supply.
The marketers of Ukrainian Biofuel Portal try their best to find reliable partners from Russia, Belorus and Ukraine.
---
Project Cargo Network (PCN) is an ISO 9001:2008 certified organisation established to provide a networking platform for the world's top project cargo specialists. Our Members handle the transportation of oversized and heavy items or shipments that consist of complex components that must be disassembled, shipped and then re-assembled.  They offer project cargo management for engineering, procurement and construction companies servicing energy, mining, chemical, petrochemical, pipeline, infrastructure and other sectors. Our fast-growing organisation currently comprises of 130+ heavy lift specialists in 70+ countries.
Visit www.projectcargonetwork.com
---

ASD Media is an online media company. We provide professionals in dedicated markets with news, intelligence, and interaction opportunities. During the last five years we developed dedicated websites for events, reports, news distribution and source data, and changed the name of the ASD-Network to ASDNews to emphasize the news focus.
---
Actualidad Marítima y Portuaria – Daily Offer of jobs into the maritime, port and logistics sectors News, Vessels, Companies, Ports, Customs, Events … Oferta diaria de empleos en los sectores marítimo-portuario y logístico Noticias, Buques, Empresas, Puertos, Aduanas, Eventos …
---
If you would like to be an official Media Partner for ACI's Lignofuels 2017, please do not hesitate to contact:
Dimitri Pavlyk
+44 (0)203 141 0627
[email protected]
Pöyry is an international consulting and engineering company.  We deliver smart solutions across power generation, transmission & distribution, forest industry, chemicals & biorefining, mining & metals, transportation and water.
---
CRI Catalyst Company LP is part of CRI/Criterion Inc., the global catalyst technology company of the Shell Group.  CRI operates research laboratories, development facilities, manufacturing plants and business units throughout the world.  It is dedicated to providing a broad customer base with effective and cost-efficient catalysts and technologies.  CRI has a range of products with specific focus on environmental applications, selective oxidation, selective hydrogenation, specialty zeolites and the production of renewable fuels.
---
Haldor Topsoe has extensive experience in converting wood-based feedstocks into high-value fuels, making it possible to add renewable fuels directly into the existing fuel systems without any adjustments.
Based on decades of experience as provider of process solutions for plants and refineries, Haldor Topsoe supplies high-performing solutions tailored to assure optimal performance. Production of gasoline, A1-quality jet fuel, and diesel from any renewable feed is possible with our HydroFlex™ technology and catalysts. Haldor Topsoe has researched innovative solutions for producing renewable fuels since 2004, and our HydroFlex™ solutions have been in operation for several years in 20+ units in Europe, North America, and Southeast Asia.
Haldor Topsoe is a world leader in catalysis and surface science, committed to helping our customers achieve optimal performance. We enable companies to get the most out of their processes and products, using the least possible energy and resources, in the most responsible way. We are headquartered in Denmark, and our areas of expertise include project development, R&D, engineering, production, and sales & service across the globe.
---
CWC Biofuels is a project development company focusing on large-scale commercially-proven 2nd generation biofuel production. We develop and build biorefineries which will transform non-edible, cellulosic feedstock and/or wood into green oil without competing with food production.
Our aim since 2011 has been to fund and establish a full-scale pyrolysis bio-oil production in Denmark based on wheat straw. Thereby we combine the utilization of a highly available feedstock with the introduction of a commercial-proven green energy conversion technology in the green state of Denmark.
We are a strong team with many years of experience within the renewable energy sector and we deploy an 360° project development approach which is permeated throughout the whole value chain from Farmer to Fuel. 
---
ACI has put together a range of packages to suit your requirements. These range from branding options, to full scale partner solutions and can be tailored to meet your objectives and budgets.
If you are launching a new product or service and wish to gain visibility and brand recognition within your industry, contact us today!
For commercial opportunities, please contact:
Sam Cormack
Tel: +44 (0) 20 3141 0626
Email: [email protected]