Since 2012, AFS Energy has been a leading commodity house concentrated on the renewable energy market. Being part of AFS Group, we value long term relationships, helping organisations in the achievement of their sustainable energy objectives.
Through proactive cooperation and a team of international experts, we help our customers to understand how the environmental commodity markets operate. We share our knowledge with our customers, and combine our clients' interests with our market insights to optimize sustainability strategies.
We provide our clients with market access, the latest products and market updates, all within the right regulatory and compliance frameworks. We value communication and we like to stay in touch with our markets and with our customers. This is why we specialize in tailor made solutions that fulfill specific needs.
---
ENGIE group is a global reference in low-carbon energy and services. In response to the urgency of climate change, our ambition is to become the world leader in the zero carbon transition "as a service" for our customers, in particular global companies and local authorities. We rely on our key activities (renewable energy, gas, services) to offer competitive turnkey solutions. https://www.engie.com/
OpenForêt is an independent company with a vision of using new technologies to provide innovative services to companies in the forest-wood sector. Its offer is based on the very strong skills of its team and partners in the analysis and processing of satellite images, aerial photos, cartography and data in Big Data environments. This mastery, as well as the knowledge of the forest industry, allows OpenForêt to integrate these technologies into the business processes of professionals in the sector in order to improve quality, efficiency and profitability. https://openforet.com/
The Edmund Mach Foundation promotes and carries out research, scientific experiments, education and training activities as well as providing technical assistance and extensions services to companies. These activities are aimed at promoting cultural and socio-economic growth in the agricultural sector and at developing the forestry and agro-alimentary systems, with particular regard for the environment and the safeguard of the territory of the Trentino region. https://www.fmach.it/
WEBio is supported by the EIT-Climate-KIC and the project consortium is made of ENGIE, OpenForêt and the Edmund Mach Foundation. WEBio aims to be the first European platform to provide data access with all biomass resources georeferenced and updated each year at a local level. Improving access to these biomass data (quantity, location and characterization) will allow a new sustainable approach for bioeconomy and the principle of circular economy will be applied more easily. WEBio represents a climate smart agriculture/forestry solution through digitalization of data collection for biomasses such as by-products or waste. https://www.webio-platform.com
---
Founded in 2000, APROVIS developed into an expert in exhaust & gas technologies. Due to our export share of more than 50%, our products are used successfully all worldwide. We are familiar with and consider the different market / customer requirements and implement these to meet specific international requirements.
Specialized in the engine based CHP business APROVIS provides expert knowledge in solutions for whole exhaust gas duct as well as gas treatment solutions from planning until start-up of your plant. Latest technical expertise and references at well-known customers ensure maximum reliability and benefit for your plant.
Solutions for biogas start with single gas heat exchanger and can end up in a plug-and-play FriCon gas cooling unit.
By cooling down the biogas below the dew point of the gas, water fraction is separated from the gas, preparing the gas for further processes.
Next to the gas cooling unit's removal of harmful substances like sulphur and siloxanes is also a task which is handled by APROVIS products. The activated carbon filter ActiCo is designed to remove above mentioned harmful components reliable.
Looking at the exhaust gas duct of a biogas CHP APROVIS provides exhaust gas heat exchangers and/or exhaust gas steam boiler to recover the valuable exhaust energy. Furthermore exhaust silencers and if required catalytic converters ensure compliance with permission of plant.
If required, our engineers will also take care of our scope of supply after the commissioning of the plant.
APROVIS maintenance packages, which comprise inspection, preventive maintenance and recommendations for operation, are tailored to suit your individual needs.
---
Biothane is the anaerobic brand of Veolia Water Technologies. Resourcing the World is the mission we aim to achieve by providing leading innovations for water treatment. Our portfolio is composed of highly effective technologies that can be applied in many sectors such as food and beverage, pulp and paper, fermentation, or chemical industries. We develop and implement sustainable solutions with a focus on water re-use, production and recovery of renewable energy and valorisation of waste into products.
For example our new MemGas™ membrane technology purifies raw biogas into suitable biomethane (>97-99% methane) to meet the requirements of its final use.
To select the most appropriate process, Veolia develops design studies to roadmap treatment routes for sustainable treatment of process effluents, aiming to optimize energy production and close water cycles. These studies are based on full scale expertise and supported by tests executed at Biothane laboratories or pilot plants on site.
Besides the production of biogas,  Biothane anaerobic technologies prove their added value through:
High COD removal efficiencies
Compact -and small foot print installations
Low energy and chemical requirements
Minimal biomass or sludge production.
Website address: www.biothane.com
Email address: [email protected]
---
In partnership with
Founded in 1954, CALVERA designs and manufactures transport and storage equipments of high-pressure compressed gas. It integrates all processes: engineering, design, calculation, complete manufacture and international certification. CALVERA offers the maximum guarantee of quality and safety on the market.
Business line
– CNG and Biomethane,
– Hydrogen,
– Industrial gas.
Business
CALVERA is a company with wide experience, and works on the premise of maximum safety. It introduces new, competitive and efficient products in fields such as energy hydrogen or natural gas-biogas, which offer optimum solution that best adjusts to each project and customer's needs. Main expertise of the company is the developing of Virtual Pipelines and this is the best solution to deliver gas where there is no pipe.
CALVERA has wide experience as partners in international consortiums, European calls for research, development and innovation projects: biogas, synthetic gas, energy hydrogen, power to gas, gas to liquid, CO2 capture and storage and the transport of gas under special conditions.
Quality & Safety
Quality forms part of the CALVERA's DNA since it was founded over six decades ago. The aims of the company are to employ the best materials, safety and maximum rigour in implementation processes.
Operations carried out are undertaken and supervised by Bureau Veritas. CALVERA products hold certifications, to be used throughout the world. Products are manufactured and designed in compliance with the applicable directives and regulations.
The Quality and Environmental Management Systems of CALVERA are respectively certified in UNE EN ISO 9001:2008 and ISO 14001:2015.
---
Umoe Advanced Composites (UAC) is the leading global supplier of large type 4 glassfibre pressure vessels and transportation modules for CNG, biogas and hydrogen. We are breaking new ground by offering low-cost solutions for optimal containment, storage and transportation of larger volumes of compressed gases, challenging traditional steel and carbon fibre alternatives. UAC type 4 pressure vessels and modules for compressed high-pressure gases provide numerous advantages, including weight reduction, space optimization, larger volumes, superior safety levels, high-strength durability, expanded service lifetime and cost-efficiency of the overall gas logistics. Our facilities are located in Kristiansand, Norway.
Typical application areas: Road transport, Stationary storage, Marine, Offshore, Railway & Gas flaring.
All our pressure vessels and container configurations for storage and transportation of gases are type approved in accordance with EN12245 and ADR/TPED.
UAC supplies standard configurations and tailored solutions to meet specific customer and regulatory requirements, and offer design and structural analysis for integration of UAC pressure vessels onto clients' own transportation units.
UAC have also delivered more than 3 000 pressure vessels for heave compensation accumulator systems to the global drilling fleet of high-spec semi-submersible drilling rigs and drill ships, as well as to large offshore cranes and winches for ultra-deepwater lifting operations. UAC solutions for offshore applications are class-approved by DNV-GL, ABS, BV and Lloyds Register.
UAC is a subsidiary of Umoe Mandal AS, and is part of Umoe Group – one of Norway's largest privately-owned investment companies specializing in biofuels, advanced materials, forestry, marine, offshore, renewables and naval industries, and service sectors. Umoe Group employs close to 6 000 professionals in Scandinavia, Canada and Brazil.
---
ACI has put together a range of packages to suit your requirements. These range from branding options, to full scale partner solutions and can be tailored to meet your objectives and budgets.
If you are launching a new product or service and wish to gain visibility and brand recognition within your industry, contact us today!
For commercial opportunities, please contact:
Hubert Sosnowski
Tel: +48 (0) 61 646 9780
Email: [email protected]
For media partnerships, please contact: Mado Lampropoulou / Tel: +44 (0) 203 141 0607 / Email: [email protected]
Supporting Partners
AEBIG (Asociación Española de Biogás) was founded in 2009. The main mission is to represent the interests of the sector, promoting renewable gases and raising awareness of its benefits. Collaborates with Public Administration and other institutions, being recognized as the voice of the sector at national and international level. Pursues the development of biomethane injection into the network of natural gas and its use as fuel for transport. The companies that develop their activities in the biogas sector, agroindustrial, landfills, sewage, gasification, etc., can apply for membership in AEBIG. AEBIG is founding member of EBA (European Biogas Association)
Website: www.aebig.org Mail: [email protected]
---
The European Biogas Association (EBA) was founded in February 2009 as a Brussels based non-profit organisation promoting the deployment of sustainable biogas and biomethane production and use from anaerobic digestion (AD) and biomass gasification in Europe.
EBA gathers over 100 national biogas and biomethane associations, institutes and companies from 26 countries all across Europe. EBA unites a large number of the most experienced biogas and biomethane experts in Europe and has highly experienced and skilled staff providing policy, technical and communication advice for the promotion of biogas and biomethane at European level.
EBA's strategy is based on reaching the full potential of biogas and biomethane production, that equals roughly 10% of EU's current natural gas consumption. Furthermore, EBA's work evolves around the major contributions of biogas and biomethane to key EU policies, including climate targets, energy security, resource efficiency and circular economy. Read more about our mission and vision.
---
The Swedish Bioenergy Association (Svebio) was founded in 1980, after the oil crisis in 1979. At that time bioenergy accounted for 10 percent of the energy supply in Sweden. Bioenergy was not yet commercial and a major part of the bioenergy was used internally in the wood industry.
Today Svebio consists of around 300 members, most of them enterprises active in producing/providing biofuels or using biofuels on a larger scale. Also among Svebio´s members are manufacturers/providers of burning equipment, machinery for collection and processing of biofuels, consultants, scientists, politicians as well as some private members. The broad spectrum of members has contributed to Svebio´s present position as a trustworthy voice among decision-makers. Svebio is playing an active part in all major political decisions concerning bioenergy and bioenergy-related matters in Sweden.
---

Eurogas is an association representing the European gas wholesale, retail and distribution sectors towards the EU institutions. Founded in 1990, Eurogas currently comprises 45 companies and associations from 21 countries.
Eurogas aims to strengthen the role of gas in the energy mix through ongoing dialogue with European industry players, global gas producers, and relevant institutions and organisations.
Eurogas promotes the smooth functioning of the European internal gas market, supports the EU's climate goals, and provides structured support to its members on EU policy issues.
---
IBBK Fachgruppe Biogas GmbH is a company from Southern Germany promoting and supporting the development of biogas and providing an efficient application for a sustainable future. This is done through national and international training courses and conferences as well as individual consultings and research projects.
---
Cedigaz is an international association dedicated to natural gas information, created in 1961 by a group of international gas companies and IFP Energies nouvelles (IFPEN). It is based near Paris. Cedigaz has members all over the world. Cedigaz' goals consist in gathering, compiling and analysing worldwide economical information on natural gas, LNG and unconventional gas in an exhaustive and critical way. The information that Cedigaz deals with touches on all activities and aspects of the gas industry (exploration, reserves, production and processing, transportation, trade, storage, distribution and consumption of natural gas). Cedigaz diffuses the information in its periodic bulletins, surveys and online databases.
Website: www.cedigaz.org
---
The Hellenic Biomass Association (HellaBiom) is a nonprofit organisation and one of the principle National Associations in the sector of renewable energy sources since the 1990s.
– Objectives of the Association:
(a) The promotion and coordination of scientific research on the sustainable utilisation of biomass for energy generation and biofuels' production.
(b) The provision of consultation and education services to stakeholders involved in biomass utilisation and development at regional and national levels.
(c) The cooperation with companies, government bodies, educational institutions and market regulation authorities on the appropriate application of European standards and directives on biomass-related issues.
– Members' Profile: About 25% of HellaBiom members are companies involved in biofuels' production, engineering of bioenergy projects and manufacture and sales of biomass heating appliances, while 75% of members are individuals (scientists, engineers, researchers) who share a common interest in the sustainable development of biomass sector in Greece.
– Association activities: lobbying, consultation in government committees on bioenergy, conferences, presentations, seminars, participation in trade shows, design and participation in communication campaigns, participation in radio and television broadcasts and interviews.
– Communication mix: website, social media, articles, publications, campaigns.
---
Czech Biogas Association CzBA CzBA has become a national technology platform in the field of biogas. associates experts and other parties concerned in production and utilization of biogas including R&D, informs about related technologies, provides important and verified knowledge and approaches and developes relations to public bodies and authorities. is co-founding member of European Biogas Association, member of Czech Gas Association and member of several other related platforms.
---
The German Biogas Association unites operators, manufacturers and planners of biogas plants, representatives from science and research and all those interested in the industry. Since its establishment in 1992, the association, which has more than 4,700 members, has become the most influential organisation in the field of biogas worldwide. The Association works closely with various international organisations and provides knowledge from seasoned biogas experts. This is gained from the experience gathered with about 9,000 biogas plants in operation in Germany over several decades. The Association has excellent expertise and knowledge in nearly all aspects of biogas, biogas plants and biogas plant operation and is involved in all official German and various international bodies where standards or regulations for biogas plants are discussed and defined. One example is its contribution within an ISO (International Organisation for Standardisation) working group to define terms, definitions and classifications of biogas systems. Especially the issue of safety at biogas plants has been a statutory goal of the Association since its foundation.
https://www.biogas.org/edcom/webfvb.nsf/id/de_homepage
---
---
ADBA is the UK's trade association for the anaerobic digestion and biogas industry. We bring together the AD community so they can trade, discuss and analyse the latest developments, and develop the practical tools to enable the industry to grow.
We run trade shows, conferences and research and development forums, and offer vital industry tools, including AD Guides and Best Practice documents, with our unique experience and authority.
ADBA works hard to shape government policy through working groups regularly attended by government agencies, highlighting issues, feeding into consultation responses, and helping to develop the industry through dialogue with government.
Find out more at http://adbioresources.org/
---
With Thanks to Our Media Partners
BiogasWorld is a business generation platform & online marketplace, assisting biogas technology and service providers with new project leads, market intelligence and promotion, while helping project owners find a solution for their project.
If you are a producer or city/municipality BiogasWorld can publish your project details for free, inviting biogas technology suppliers, engineering companies, EPCs and investors to review your project and provide you with quotes. Additionally, you can use our free Biogas Plant Calculator to get an estimate for biogas production for your project.
If you are a technology supplier, consultant or EPC, BiogasWorld can connect you with producers looking for solutions worldwide, provide you with the latest market intelligence in RNG/Biomethane and promote your services and products to over 5,000 professionals and developers in the industry.
For any of your project, sales or business development needs in the biogas industry, the BiogasWorld team is ready to assist you.
---
Biogas Channel is the first and only web video channel dedicated to biogas in all its applications.
Its mission is to promote correct and up-to-date knowledge on the subject of biogas, widening the debate and giving space and voice to the main players on the global market.
The content is carefully selected based on the quality of the sources and the soundness of experiences. The international scope of the contributions and continual updating in line with the changes in legislation and the market are distinctive factors. The channel also strives to create an increasingly interactive and personal dialogue, with direct links to social networks and a chance for users to interact. It aims to become a true gateway to a community.
Visit www.biogaschannel.com
---
'Building the bioenergy market by spreading knowledge' has been the motto for the publisher of Bioenergy International for more than 30 years. Through a worldwide network, information is communicated in paper and internet versions. The main magazine is published in English and is distributed to 64 countries around the globe (Oct 2008). Local editions in French, Italian, Japanese, Polish, Russian and Spanish languages are available through partners. The Bioenergy International headquarters is located in the center of Stockholm, Sweden. Correspondants and partners are spread all over the world, a guarantee for this truly international product. Distributed to subscribers in 64 countries, at all major bioenergy events, to members in bioenergy associations and on the internet. BIOENERGY INTERNATIONAL – WHENEVER BIOENERGY IS DISCUSSED.
https://www.svebio.se/english/bioenergy-international
---
Brought to you by the publishers of Biofuels International magazine, Bioenergy Insight is a new publication targeted at companies producing biomass fuel in the form of pellets and briquettes, and those using biomass fuel to produce CHP, biogas, biopower, chemicals, heat and liquid biofuels.
http://www.bioenergy-news.com/
---
Biobased Press (www.biobasedpress.eu) is an independent, non-sponsored website that takes a helicopter view of the biobased economy: it discusses business and research, and links the biobased economy to neighbouring areas like sustainability, biotechnology, energy, agriculture, policy and the economy. We also host the website www.precisioneconomy.com.
---
Power World Analysis is dedicated to bringing you the latest news and updates under Energy and Power Sector. We keep industry professionals and decision makers informed about this fast and dynamic Energy and Power market and enable them to make strategic decisions.
Variety of online marketing services and promotional activities through Power World Analysis help companies to reach to their target audience and creates brand awareness. We also deliver weekly newsletter to our subscribers.
For subscribing to our weekly e-newsletter services please visit www.powerworldanalysis.com/subscribe
http://www.powerworldanalysis.com
---
Oil, Gas and Energy Law (OGEL, ISSN 1875-418X) is a comprehensive and innovative information service with a focus on oil-gas-energy law, regulation, treaties, judicial and arbitral cases, voluntary guidelines, tax and contracting, including the oil-gas-energy geopolitics. See www.ogel.org for more details on published issues and details on how to contribute.
---
Open Agriculture is an open access journal from De Gruyter's Open Access portfolio, publishing original articles reflecting the latest achievements on agro-ecology, soil science, plant science, horticulture, forestry, food science, agricultural economics, agricultural engineering, climate-based agriculture, amelioration and related topics.
Its major goal is to spread up-to-date knowledge on Agriculture, along with maintaining the high quality of its published content. The journal accepts submissions of original scientific papers, short communications, review articles and case studies and offers an immediate publication upon completing the publishing process.
Open Agriculture is covered by Elsevier – SCOPUS and Clarivate Analytics – Emerging Sources Citation Index (ESCI).
http://www.openagriculture.com/
---
GREENEA – Your broker in Europe specialized in waste-based feedstock and Biodiesel
We offer brokerage services to companies producing raw materials and to companies in the Oleochemicals, Bioenergy and Biofuels sector. Our industry expertise in agriculture, renewable feedstock and market trends allows us to offer advice, solutions and bring you new customers. In this sense, Greenea brings about significant development opportunities for your company.
Our team provides services to regional biofuels producers, petroleum refineries, pet food & feed industry players, biomass power plants and traders thanks to the company's close relationship with producers and suppliers of feedstock & Biofuels in Europe and worldwide.
Visit us at http://www.greenea.com/en/
---
NRG Expert provides cutting-edge energy market reports, databases, forecasts, consultancy and analysis to the world's leading companies, consultancies and investment houses. Phone us to access over a million lines of world-wide energy data, analysis and information, collected from 100+ trusted sources. We provide energy data, reports, and statistics in the following sectors: Power and Infrastructure; Metering & Smart Grid; Utility Guides; Fossil Fuel & Conventional Energy; Renewable Energy; Water & Waste; and Finance & Regulatory as well as Country Specific data through our Almanac.
---
Advanced Biofuels USA is a nonprofit organization dedicated to promoting understanding, development and use of advanced biofuels in order to achieve energy security, military strategic flexibility, rural economic development and to mitigate climate change.  Our website, www.advancedbiofuelsusa.org, is a one-stop-shop for information about advanced biofuels for those who are new to the topic, as well as those well versed in some particular area who want to broaden their understanding of this developing industry.
---
NNFCC is a leading international consultancy with expertise in the conversion of biomass to bioenergy, biofuels and bio-based products. We take an integrated approach, providing a holistic view of technology, policy and market development, enabling better decision making and more robust strategy development for commercial businesses.
Our services are tailored to give organisations a better understanding of the opportunities; regularly providing expert advice to investors and developers to minimise and overcome risks, or to identify, steer and strengthen future investments and business plans respectively. We are also an advisor to the UK Government and work closely with DECC on bioenergy policy, regulation and financial support mechanisms.
---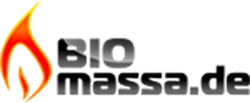 German Biofuel Portal is a specialized international resource for bioenergy, biofuel and biomass products. The web-portal provides up to date information about the fresh product offers, the latest technology achievements and future developments. We do our best so our customers and visitors were well informed and have clear answers for all the questions concerning biomass, biofuel and bioenergy. The main target of the project is to assist its customers in establishing new partner relationships between future biofuel consumers and suppliers.
---
Project Cargo Network (PCN) is an ISO 9001:2008 certified organisation established to provide a networking platform for the world's top project cargo specialists. Our Members handle the transportation of oversized and heavy items or shipments that consist of complex components that must be disassembled, shipped and then re-assembled. They offer project cargo management for engineering, procurement and construction companies servicing energy, mining, chemical, petrochemical, pipeline, infrastructure and other sectors. Our fast-growing organisation currently comprises of 230+ heavy lift specialists in 100+ countries. Visit www.projectcargonetwork.com
---
Open Chemistry is a peer-reviewed, open access journal that publishes original research, reviews and short communications in the fields of chemistry in an ongoing way. Our central goal is to provide a hub for researchers working across all subjects to present their discoveries, and to be a forum for the discussion of the important issues in the field. Our journal is the premier source for cutting edge research in fundamental chemistry and it provides high quality peer review services for its authors across the world. Moreover, it allows for libraries everywhere to avoid subscribing to multiple local publications, and to receive instead all the necessary chemistry research from a single source available to the entire scientific community.
https://www.degruyter.com/view/j/chem
---
AltEnergyMag is an eMagazine full of News, Articles and Interviews covering the trends and breakthroughs in the Alternative Energy Industry, with an emphasis on the state of the art and on the horizon technologies that have strong prospects of commercialization.
---
ASD Media is an online media company. We provide professionals in dedicated markets with news, intelligence, and interaction opportunities. During the last five years we developed dedicated websites for events, reports, news distribution and source data, and changed the name of the ASD-Network to ASDNews to emphasize the news focus.
---
The 8th Asia-Pacific Biomass Energy Exhibition (APBE 2019)
Date: August 16-18, 2019
Ranking among the world's top biomass trade shows, APBE 2019 is going to be staged on a show floor of 18,000 sq.m with 200+ exhibitors. The 6th Asia-Pacific Bioenergy Summit will give you a glimpse at the forefront of biomass technology. Welcome contact Sarah at [email protected] or What's app & Wechat:+86 13539992305 to join APBE 2019 and the bioenergy Summit!
http://www.apbechina.com/index.php?lang=en
---
SARDINIA 2019 – 17th International Waste Management and Landfill Symposium
30th September – 4th October 2019 – Forte Village Resort / Santa Margherita di Pula (Cagliari, Italy)
The seventeenth edition of the most important solid waste management conference in the world will take place at Forte Village Resort in Santa Margherita di Pula (Cagliari, Italy), from 30th September to 4th October 2019. In line with tradition, the conference will include parallel oral sessions, specialised workshops, discussion forums and roundtables, a continuously accessible poster area and a wide exhibition space for companies working in the field of Waste Management.
TOPICS: Waste policy and legislation • Waste management strategies • Public concern and education • Waste Management assessment and decision tools • Waste characterization • Waste collection • Waste minimi- sation and recycling • Biological treatment • Thermal treatment • Mechanical biological treatment prior to landfilling • Sanitary landfilling • Integrated wastewater and solid waste management • Waste management and climate change • Waste management in developing and low income countries • Special sessions • New topics: Waste Architecture • Environmental Forensics • Waste & Health
---
Clocate.com is a leading international directory for worldwide conferences and exhibitions. Clocate.com is equipped with a unique and comprehensive search that helps you find easily any event in any category or location. Each event includes detailed information, like, description, dates, location, map, prices, link to the official event's website and more… If you search for a conference or exhibition in areas such as Industry and manufacturing, Health and medicine, Technology and IT, Business and finance, sciences, education, services (banking, insurance, tourism, Hospitality and more), government, environment, life style and arts, you'll find it in Clocate.com.
---
"Magazyn Biomasa"  is a Polish profesional magazine, full covering the biomass market area. The monthly, within several pages, presents the interpretation of legal regultions, professional analysis, usable case study, interview and a package of interesting opinion pieces and commentaries. "Magazyn Biomasa" as a platform for exchange of opinions and infromation, become an important  element  of the market, acting as its integrator.
---
Chemical Search International specialises in global talent acquisition, management and professional development for the chemicals, materials, resources and bioscience sectors. This year we launch our exclusive ChemExecSM | Executive Club offering faster, simpler networking for our industry. Please join our Club or get in touch for an exploratory chat.

ChemExecSM | Executive Club is an exclusive online Club offering faster, simpler networking for chemicals, materials, resources and bioscience professionals on a worldwide basis. Please join us.
LINK:  ChemExecSM | Executive Club
---
Wood pellets Ukrainian Biofuel Portal – is a specialized B2B platform on biomass and biofuel trade representing extensive base of suppliers and manufactures. Find reliable biofuel traders.
Ukrainian Biofuel Portal carries out mission of a consulting, project management partner, providing professional informational business-to-business service in alternative energy and power supply.
The marketers of Ukrainian Biofuel Portal try their best to find reliable partners from Russia, Belarus and Ukraine.
---
Small and Medium Enterprises (SMEs) contribute up to 45 percent of total employment and up to 33 percent of national income (GDP) in emerging economies. But SMEs face unique challenges: three out of five businesses fail within the first few months of operation. Causes to the failure include limited market access, limited access to information, finances and technology and unfavorable policy and regulatory environment.
NßN fills this gap:
– We offer a free marketing platform focused in the emerging markets
– We study the business trends and provide online expertise to save your time and cut your marketing cost
– We spread the information in English, Chinese, and Arabic because we believe that proximity is power
With NßN, you will break into emerging markets.