We are pleased to confirm that on Tuesday 26th of February, a day prior to the conference, limited number of conference delegates will receive a unique opportunity to join dual site visit of Suez Recycling & Recovery Netherlands sorting facility & floating Recycled Park in Rotterdam.
SUEZ Recycling & Recovery Netherlands, part of the multinational SUEZ group, offers innovative and sustainable solutions for waste & resources, energy and environment. SUEZ globally treats 17 million tons of waste, with which it saves 3,9 million tons of secondary raw materials and produces 7 terawatt hour of renewable energy.
In the Netherlands, SUEZ services 530.000 households and 80.000 organisations. The services range from 'simple' waste collection to treatment of hazardous waste. SUEZ is more and more active in the field of recycling of plastic packaging. With its household packaging sorting installation in Rotterdam, approximately 100.000 tons of light weight household packaging is being sorted and prepared for the next steps in recycling. SUEZ and its subsidiaries also create a high quality re-granulate PET, PP and PE.
SUEZ invites everyone to join this Resource Revolution. Together we can further optimize recycling and save the valuable resources of the earth. Find out more here: https://www.suez.com/en/WHAT-WE-DO/Our-mission
Plastics become floating park
On July 4th the first Recycled Park opened in the Rotterdam harbor. Floating debris from the rivers and port is retrieved and recycled to create a floating park of 140m2.
The aim of this iconic Recycled Park is to illustrate that recycled plastic from the open waters is a valuable material and suitable for recycling. By re-using the retrieved plastics and by producing building blocks with them, the plastics receives new value. As an extra the building blocks create a new green area; Recycled Park. Floating green structures are a plus for the city and have an ecological function in the river as habitat for micro and macro fauna as snails, flatworms, larva, beetles and fish. Find out more here: www.recycledpark.com
The Recycled Island Foundation (RIF) is a young organization that was brought to life to find an active approach to the worldwide plastic pollution in open waters. RIF aims at the retrieval of debris in rivers and river mouths, sustainable re-use of plastics, organizing clean ups, creating awareness and education.
Coveris is a leading European packaging company dedicated to providing innovative, sustainable solutions that protect, prolong and improve the products we use every day. As a manufacturer of plastic, paper and carton board products, our goal is to deliver optimal solutions that work to reduce overall environmental impact for both packaging and product.
---
Operational Excellence & Safety Consulting Performance Solutions by Milliken brings a unique, Practitioner-based value proposition to its clients and has built an enviable record of helping companies achieve substantial and sustainable improvements in their operations and safety excellence efforts. This approach, built on the foundation of lessons learned while Milliken & Company created and implemented its own world-class performance system, helps client organizations engage and empower their associates by working side-by-side to establish a culture of continuous improvement and drive breakthrough operations impact. Performance Solutions currently serve companies in more than 100 operating locations in 28 countries across a wide range of industry sectors.
https://performancesolutionsbymilliken.com
---
Avantium (Euronext: AVTX) is a leading chemical technology company and a forerunner in renewable chemistry. Together with its partners around the world, Avantium develops efficient processes and sustainable products made from bio-based materials. Avantium's Renewable Chemistries group focuses on developing and commercializing innovative products and processes in the renewable and sustainable technology space.
---
With leading companies and organisations from the industry attending and speaking at our event, we have the perfect vehicle to provide outstanding exposure to a senior level audience.
There are various sponsorship packages available, including sponsorship of a drinks reception on the first evening of the event and sponsorship of a networking lunch.
For commercial opportunities, please contact:
Krisztina Maria Szabo
Tel: +44 (0) 203 141 0603
Email: kszabo@acieu.net
EPRO is an association of the national organisations charged with organising and promoting recycling and recovery of plastics throughout Europe. Each EPRO member is working to meet and exceed requirements set by EU and national packaging directives.
EPRO provides a unique forum for the leading specialists in plastics waste management
From across Europe:
to exchange and publish information and experiences
to develop improved strategies for prevention, recycling and recovery of plastics packaging waste with regard to the EU thematic strategy on waste and recycling
to support technical projects designed to improve the efficiency and cost-effectiveness of plastics recycling and recovery throughout Europe • to evaluate new technologies and to stimulate improved quality and value of used plastics on a scientific basis
EPRO is a pan-European partnership of specialist organisations that are able to develop and deliver efficient solutions for the sustainable management of plastics waste, now and for the future.
http://www.epro-plasticsrecycling.org/
---
EXTENDED PRODUCER RESPONSIBILITY ALLIANCE (EXPRA), founded in 2013, is the umbrella organisation for packaging and packaging waste recovery and recycling systems which are owned by obliged industry and work on a not-for-profit basis. EXPRA acts as the authoritative voice and common policy platform representing the interests of all its member packaging recovery and recycling organisations founded and run by or on behalf of obliged industry.
The aim is to ensure the recovery and recycling of packaging waste in the most economically efficient and ecologically sound manner.
---
For over 20 years, F&L Asia has remained the preferred media choice for industry giants such as Chevron, ExxonMobil, Shell, SK Lubricants, S-Oil, Lubrizol, Infineum, Chevron Oronite, Afton Chemical, BASF, Evonik Industries, Tianhe Chemicals and many more.
Each year, F&L Asia produces F+L Week, the industry conference and exhibition premier event. A sounding board for the latest developments in base oils, lubricants, fuels and additives, F+L Week attracts the very best amongst top industry scientists, market trend setters and decision makers from all around the planet to its economic epicentre in Asia.
https://www.fuelsandlubes.com/
---
PIE – Plastics Information Europe, the well-known newsletter and online portal, boasts daily updated online coverage of the industry's most important news. PIE offers staff-researched price reports on standard and technical thermoplastics, polyurethanes and PET, as well as industry reports – including market trends and other background articles. Additional attractive features of this website are the opportunity to create personal price reports and individualised polymer price charts.
Providing independent market information, the PIE price indices are accepted throughout the industry and embedded in countless supplier contracts. More than 5,500 European companies already trust in our data and industry coverage.
Contact:
Christine Halfen
Marketing Manager
phone +49 (0) 6172 9606-12
eMail  christine.halfen@kiweb.de
---
Plastics-Technology: We are the largest publication in providing the latest information about Plastic Technology, with an operation more than decade. Plastic Technology has evolved itself to be the best on predicting the latest trends in the Plastic Sector. We advertise and market the most pioneer companies in this sector catering the needs. We proclaim much of pride in contributing significant analysis of the rapid developments by channelizing the right market strategies, minute to minute feeds and coupling dominant businesses. Most of the Suppliers that have engaged with us have a reputation in this Industry for more than 15 years.
http://www.plastics-technology.com/
---
ChemExecSM | Executive Club is an exclusive online Club offering faster, simpler networking for chemicals, materials, resources and bioscience professionals on a worldwide basis. Please join us.
---
Packaging Herald is a B2B bimonthly magazine about packaging news and trends, which provides practical tips and in­novation insights for daily business. It creates communication and an infor­mation exchange platform for all participating parties that deal with packaging and related services.
---
PlasticPortal.eu® is a business portal for the professionals in the plastics industry in Czech and Slovak republic. The purpose of the portal is a comprehensive support for managers in carrying out tasks associated with increasing sales, supplies the best solution in the field of raw materials, machines and equipment, company promotion and human resources seeking.
http://www.plasticportal.eu/en
---
Open Agriculture is an open access journal that publishes original articles reflecting the latest achievements on agro-ecology, soil science, plant science, horticulture, forestry, wood technology, zootechnics and veterinary medicine, entomology, aquaculture, hydrology, food science, agricultural economics, agricultural engineering, climate-based agriculture, amelioration.
Its major goal is to spread up-to-date knowledge on Agriculture, along with maintaining the high quality of its published content. The journal accepts submissions of original scientific papers, short communications, review articles and case studies.
http://www.openagriculture.com/
---
Energy Business Review is a well established online knowledge portal for the entire energy community, covering Oil & Gas, Power and Mining. We have an audience of over one million hits a year in addition to more than 150,000 registered, opt-in subscribers across the group. Each industry sector has its own landing page with homepages and network sites drilling down into the relevant subsectors, providing you with the latest industry news, feature articles, financial information, blogs, newsletters, and market analysis reports. For latest industry news and technical papers or to sign up to our free newsletter visit www.energy-business-review.com
---

Eurasian Chemical Market is one of the leading industrial publications in the CIS. The magazine widely covers the most important up-to-date events of the CIS chemical market. This is a monthly publication, which started up in 2005 and is available both in Russian and English languages. Every issue includes reviews, marketing and analytical articles covering different products and branches of the chemical market.
http://www.chemmarket.info/en/
---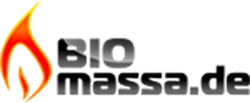 German Biofuel Portal is a specialized international resource for bioenergy, biofuel and biomass products. The web-portal provides up to date information about the fresh product offers, the latest technology achievements and future developments. We do our best so our customers and visitors were well informed and have clear answers for all the questions concerning biomass, biofuel and bioenergy. The main target of the project is to assist its customers in establishing new partner relationships between future biofuel consumers and suppliers.
---
If you would like to be an official Media Partner for ACI's 3rd European Food & Beverage Plastic Packaging Summit, please do not hesitate to contact:
Dimitri Pavlyk
+44 20 3141 0627