On 6th of November, a day prior to the conference, a limited number of conference delegates will receive a unique opportunity to visit Stockholm Exergi's plant and Vattenfall's Uppsala plant.
Site Visit Itinerary:
13:15 – Depart Scandic Ariadne
13:45 – Arrive to Stockholm Exergi CHP plant
14:00 – Welcome Presentation & Refreshments (Tea, Coffee & Snacks)
14:30 – Guided tour of the facilities including technical explanations
16:00 – Depart from Stockholm Exergi CHP plant
17:00 – Arrive at Vattenfall Uppsala plant & Welcome Presentation (including coffee, refreshments, sandwiches)
17:30 – Guided tour of the facilities including technical explanations
18:30 – Depart Vattenfall Uppsala plant
19:30 – Arrive conference hotel in Stockholm
There is no extra charge to join the site visits, although places are limited and allocated to the conference delegates on first come first served basis. Therefore, we would strongly suggest to book your place early to avoid disappointment.
European and Global Analysis of Biomass Market Developments and Future Forecast
Global Bioenergy Perspectives from the IEA's Renewable Energy Market Report 2018
Policies Driving the Adoption of Bioenergy
Different Types of Biomass Fuel & Alternative Biomass Fuels
Reliable Energy from Sustainable Fuels
Latest CHP Projects and Future Projects in The EMEA Market: Case Study Samples
Prospects for Small Scale CHP from Biomass
Optimization of KOGEBAN Biomass Cogeneration Plant
European and Global Standards & Emissions Control in Practice
Country Case Studies of Biomass CHP Projects in the Industry
Biomass Power Projects in Australia, New Zealand and the South Pacific: a New Market for European Manufacturers
Latest Biomass Conversion Developments Stimulating and Transforming the Biomass Industry
Innovative and Cost Effective Coal to Biomass Pulveriser/Milling Plant Conversions
Financing CHP Plants, the Need to Organise Financial Supports for the Projects Focussing on Potential Cost Reduction
Improving Plants Operational Efficiency
Extended Equipment Lifespan and Improved Operational Efficiency
---
Call for abstracts:
If you would like to be considered as a speaker for the event with a 20-30 minute presentation, please submit an abstract for consideration to:
Miriam Roda
Tel: +44 (0)20 3141 0641
Email: [email protected]
Johan Mertens, Biomass Trader, Engie
Remigijus Lapinskas, President, World Bioenergy Association
Andrew Lang, Senior Consultant, World Bioenergy Association
Michael Corten, CEO, Belgium Eco Energy
Anssi Paalanen, VP, HorsePower, Fortum Power & Heat Oy
Daniella Johansson, Project Manager, Energikontor 
Gustav Melin, CEO, Svebio
Pharoah Le Feuvre, Renewable Energy Division, International Energy Agency
Augustina Ephraim, Process Engineer, Biomass Energy Development Expert, CNIM Group
Svend-Erik Meelby, Department Manager, Boiler Service Sales, BWSC
Jakob Ohrstrom, Managing Director, VTG Rail Europe GmbH
Timo Hakala, Research Scientist, VTT Technical Research Centre Of Finland Ltd
Dr Mazen AL-HADDAD, R&D / Performance Manager, Leroux & Lotz Technologies
Andy Hill, Chairman, UK Wood Recycling Association
Jose Luis Fernandez, Marketing & Sales Manager, TUBACEX S.A.
Corniel Zwaan, Design Engineer and CFD Specialist, Coal Milling Projects
Kotie Steyn, Engineering Specialist, Coal Milling Projects
Michael Wild, President, International Biomass Torrefaction Council
Ari Kokko, Director, Technology and R&D, Valmet Technologies
Luca Corello, Foreign Market Developer, DUFERCO BIOMASSE
Power Companies – Biomass Producers – Biomass Traders & Distribution Companies –Trade Associations- Renewable Energy Consultancies – EPC Contractors and OEMs – Regional & National Governments – Regulatory & Research Bodies
COWI is a large international multidisciplinary consultancy with a worldwide staff of more than 6,500; with headquarters in Denmark and offices and operations in numerous countries worldwide. COWI Bioenergy & Thermal Power has comprehensive expertise in Energy from Biomass and has implemented a substantial number of successful projects over the years. Bioenergy & Thermal Power has a full team of international experts with hands-on knowledge and experience ready to assist our clients during the whole project, from planning to implementation, and throughout the entire plant life.
Beside biomass power plants we have assisted Clients in projects for heat production plants supplying district heating networks, for boiler units producing steam and heat for industrial purposes, and for combined heat and power plants. These plants use a variety of feed stocks such as wood chips, wood pellets, straw and sugar cane bagasse.
---
The CNIM Group designs, develops and manufactures turnkey industrial solutions with high technological content and provides expertise, services and operating capability in the areas of the Environment, Energy and High Technology.
CNIM manages projects and sells equipment throughout the world, concerning in particular Energy transition and Circular Economy with  facilities for resource recovery from waste and for renewable energy production.
CNIM Group has been forged over a long history that stretches back to 1856.
Starting from the wide diversity of technological skills required in thermal energy and mechanics, our two historic areas of expertise, CNIM Group has carved out a unique position as an all-round industrial business.
CNIM was chosen as Intermediate-Size Business of the Year in 2012. This prize, awarded by l'Usine Nouvelle magazine, was a reward for our "tenacity, innovation, youthfulness of spirit and successful model of diversification".
The groupe is listed on the Euronext exchange in Paris. It relies on a stable family-based majority shareholding structure committed to its development.
---
VTT Technical Research Centre of Finland Ltd is one of the leading research and technology organisations in Europe. Our research and innovation services give our partners, both private and public, all over the world a competitive edge. We pave the way for the future by developing new smart technologies, profitable solutions and innovation services.
---
ANDRITZ is a globally leading supplier of plants, equipment, and services for hydropower stations, the pulp and paper industry, the metal working and steel industries, and for solid/liquid separation in the municipal and industrial segments. Other important fields of business are animal feed and biomass pelleting, as well as automation, where ANDRITZ offers a wide range of innovative products and services in the IIoT sector under the brand name of Metris. In addition, the international technology Group is active in power generation (steam boiler plants, biomass power plants, recovery boilers, and gasification plants) and environmental technology (flue gas cleaning plants) and offers equipment for the production of nonwovens, dissolving pulp, and panelboard, as well as recycling plants.
ANDRITZ POWER GENERATION
ANDRITZ is active in the power generating sector offering systems for the efficient use of traditional fossil fuels as well as biomass, process gases, black liquor, and refuse-derived fuels. The company's power portfolio comprises well-proven equipment such as CFB and BFB boilers, and process machinery from fuel receiving to boiler silo feeding, as well as for boiler material handling. These solutions are adaptable to a wide variety of biomass fuels.
We provide all the power generation technologies and services you need, up to complete power islands
https://www.andritz.com/products-en/pulp-and-paper/environmental-solutions/power-generation
---
Tubacex is a multinational group devoted to the manufacturing of seamless tubular solutions in stainless steel and high-nickel alloys and superalloys.  The main sectors of activity are the exploration and production of Oil and Gas, refining, petrochemical, fertilizer production and power generation.  It also devotes part of its production to the mechanical industry, aerospace, food, water desalination, electronics, capital goods and new technologies, among other industries.
With industrial facilities in the US, Spain, Austria, Italy, India and Thailand, a global distribution network (Tubacex Service Solutions) and global sales presence the Group is the largest worldwide producer of seamless tubes in stainless steel and high-nickel alloys. The Group has an integrated production process which includes a steel making plant, several extrusion and cold finishing mills, trepanning facilities and fitting and special component producers.
---
Coal Milling Projects (CMP) is a South African company that was formed in 1997 to provide specialist products and services in the field of Coal Milling and related Technologies.
CMP's area of expertise includes the design, manufacture, fabrication, installation & commissioning of milling and materials handling equipment.  Expertise include the conversion of coal mills for biomass and the de-sanding of coal to remove abrasive minerals.
Computational Fluid Dynamics (CFD) is extensively utilized in optimising flow design.
CMP has its own in house drawing office and also designs and manufactures rotating throats & classifiers under license from Southwestern Corporation USA for Africa, South America, Australia & Eurasia.
CMP is also the Sub Saharan African agent for Merrick Industries, an American based manufacturer of gravimetric belt feeders.
CMP is also license holders for coal de-sanding technologies through Synergy from Australia for marketing in South Africa and Eurasia.
CMP has acquired the knowledge to design material transfer chutes with integrated Discrete Element Modelling (DEM) verification. Material Analysis is also done in our in-house testing facility.
CMP is part owners of two independent manufacturing facilities in South Africa.
---
Valmet is the leading global developer and supplier of process technologies, automation and services for the pulp, paper and energy industries. We aim to become the global champion in serving our customers.
Valmet's strong technology offering includes pulp mills, tissue, board and paper production lines, as well as sustainable solutions for optimum energy production.
Our advanced services and automation solutions improve the reliability and performance of our customers' processes and enhance the effective utilization of raw materials and energy.
Valmet's net sales in 2017 were approximately EUR 3.1 billion. Valmet's head office is in Espoo, Finland and its shares are listed on the Nasdaq Helsinki.
---
Leroux & Lotz Technologies is a subsidiary of Altawest Group specializes in the design and construction of thermal energy systems. LLT designs, manufactures and commissioning of industrial boiler systems from 1 to 150 MWth suitable for biomass and waste derived fuels including MSW and RDF  intended for utilisation in cogeneration, industrial and district heating network applications.
---
Lointek, set up in 1996, located in Urduliz, north of Spain, is a company leader on the design and manufacturing of industrial package boilers, surface condensers, feedwater heaters, heat exchangers for energy (thermal, biomass or waste) plants. Also, we are capable of manufacturing oversize pressure vessels in any kind of quality material. With three workshops, two in Spain – one of them is located at the port of Bilbao interesting for package supplies and items limited by volume or weight; The third workshop is located in Mexico, Lointek can provide his solution worldwide.
---
Bureau Veritas work at the world's major and secondary ports and aim to minimize commercial risk by accurately determining the quantity and quality of commodities in the supply chain.
Our Inspection and Testing services for Solid Fuels / Biomass commodities in the supply chain  include but are not limited to: Weight Determination (draft survey, barge gauging), Pre-Shipment Inspection, Loading/Discharge Supervision & Inspections, Sampling & Sample Preparation, Physical & Analytical Material Testing and Warehouse Stock Inspections. Contact us for other service needs.
Our global network of offices and laboratories servicing the market is fully accredited (ISO 9001, 17025 & ENplus) and are compliant to the relevant international standards.
We are members of the International Federation of Inspection Agencies (IFIA) participating in both the technical and governance committees.
For the latest updates on our company please visit www.bureauveritas.com
---
SGS is the world's leading inspection, verification, testing and certification company. SGS is recognized as the global benchmark for quality and integrity. With more than 95,000 employees, SGS operates a network of over 2,400 offices and laboratories around the world.
http://www.sgs.com/en/energy/energy-sources/alternative-fuels
---
Ramboll is a leading engineering, design and consultancy company founded in Denmark in 1945. The company employs 13,000 globally and has especially strong representation in the Nordics, UK, North America, Continental Europe, Middle East and Asia Pacific. With more than 300 offices in 35 countries, Ramboll combines local experience with a global knowledgebase constantly striving to achieve inspiring and exciting solutions that make a genuine difference to our clients, the end-users, and society at large. Ramboll works across the markets: Buildings, Transport, Planning & Urban Design, Water, Environment & Health, Energy and Management Consulting.
Ramboll has designed and constructed large numbers of power plants, CHP's and Waste incineration plants, including some of the most energy-efficient plants in the world, and have been instrumental in the ongoing conversion from fossil fuels to biomass.
In addition to developing multiple newbuild biomass power and CHP plants in sizes from 50 MWth to over 200 MWth, Ramboll staff pioneered the conversion of coal plants to biomass firing – at a time when there was no experience in the contracting supply chain. Our 240 staff strong power generation division is the market leading designer of coal-to-biomass conversion of existing power plants and has been behind most of the 100% biomass conversion projects world-wide.
---
ACI has put together a range of packages to suit your requirements. These range from branding options, to full scale partner solutions and can be tailored to meet your objectives and budgets.
If you are launching a new product or service and wish to gain visibility and brand recognition within your industry, contact us today!
For commercial opportunities, please contact:
Krisztina Gyulavári
Tel: +44 7549 232644 / +1 929 331 6835
Email: [email protected]
Since its launch in 2010, Bioenergy Insight has swiftly built up a reputation for delivering quality news, analysis, market information and technical articles relating to the biomass, biogas and biopower industries. Published six times a year to coincide with leading industry events, it provides ideas and insights for its audience of bioenergy professionals. It is targeted at companies producing biomass fuel in the form of pellets and briquettes, and those using biomass fuel to produce CHP, biogas, biopower, chemicals, heat and liquid biofuels. For more information, please contact George Doyle email [email protected] or tel. +44 (0)203 551 5752.
http://www.bioenergy-news.com/
---
'Building the bioenergy market by spreading knowledge' has been the motto for the publisher of Bioenergy International for more than 30 years. Through a worldwide network, information is communicated in paper and internet versions. The main magazine is published in English and is distributed to 64 countries around the globe (Oct 2008). Local editions in French, Italian, Japanese, Polish, Russian and Spanish languages are available through partners. The Bioenergy International headquarters is located in the center of Stockholm, Sweden. Correspondants and partners are spread all over the world, a guarantee for this truly international product. Distributed to subscribers in 64 countries, at all major bioenergy events, to members in bioenergy associations and on the internet. BIOENERGY INTERNATIONAL – WHENEVER BIOENERGY IS DISCUSSED.
https://www.svebio.se/english/bioenergy-international
---

The NNFCC is the UK's National Centre for Biorenewable Energy, Fuels and Materials. Set up by the Government in 2003 to look at non-food uses for crops, we maintain a strong working relationship with several Government departments but have evolved to become an industry-leading technical consultancy with expertise ranging from biomass boilers to advanced biofuel conversion technologies, and biomass sustainability to bioenergy from waste. We work with some of the world's biggest organisations to solve complex business challenges. By working with us you can stay ahead in a complex and constantly changing marketplace. Our goal is simple, to drive sustainable economic growth and reduce dependence on petrochemicals through the increased uptake of biorenewable energy and materials.
---
Power Generation Advancement is a leading information-centric website providing latest up to date information and happenings within the industry. The website is subdivided into 3 sectors updating the latest news and developments about Power Generation industry through Renewable Energy, Nuclear Energy, Thermal Energy sources. Power Generation Advancement runs with an objective to provide a one-stop knowledge driven content to our reader and subscribers in various forms like news, projects, upcoming events.
Homepage: http://www.powergenadvancement.com/
---
Open Agriculture is an open access journal from De Gruyter's Open Access portfolio, publishing original articles reflecting the latest achievements on agro-ecology, soil science, plant science, horticulture, forestry, food science, agricultural economics, agricultural engineering, climate-based agriculture, amelioration and related topics.
Its major goal is to spread up-to-date knowledge on Agriculture, along with maintaining the high quality of its published content. The journal accepts submissions of original scientific papers, short communications, review articles and case studies and offers an immediate publication upon completing the publishing process.
Open Agriculture is covered by Elsevier – SCOPUS and Clarivate Analytics – Emerging Sources Citation Index (ESCI).
---
Eurowaste Srl is a company active in the field of organisation of environmental conferences, training courses and seminars in Italy. Eurowaste was developed to manage communication and educational tools in connection with research activities performed in the field of environmental engineering by the University of Padova, but its activity is addressed to the entire Scientific Community in order to support it in conceiving and organising conferences, seminars, workshops and training courses.
---
The World Bioenergy Association (WBA) is the global organization dedicated to supporting and representing the wide range of actors in the bioenergy sector. Our members include bioenergy organizations, institutions, companies and individuals. Since its foundation in 2008, WBA has been working to address a number of pressing issues including certification, sustainability criteria, bioenergy promotion, and the debates about bioenergy ́s impact on food, land-use and water supply.
Mission: Promote the increasing utilization of bioenergy globally in an efficient and sustainable way and to support the business environment for bioenergy.
Homepage: www.worldbioenergy.org
---
EUBIA, the European Biomass Industry Association, was established in 1996 as an international non-profit association in Brussels, Belgium. It groups together market forces, technology providers, and knowledge centres, all of them active in the field of biomass.
EUBIA's main objective is to support the European biomass industries at all levels, promoting the use of biomass as an energy source, developing innovative bioenergy concepts and fostering international co-operation within the bioenergy field. EUBIA's vision is a strong and reliable biomass sector able to contribute significantly to a global, sustainable energy system, preserving ecosystems equilibrium and ensuring economic development.
Given that biomass will have an important role to play in promoting sustainable development worldwide and the deployment of clean energies, EUBIA intends to contribute in strengthening European policies in this sector, protecting industrial interest, identifying new opportunities, promoting job creation and better environment conditions.
---

WoodBusinessPortal.com is an online market for wood industry, for acquisitions and sales, being one of the largest business to business markets in Europe, with thousands of offers and demands for timber, furniture, panels, plywood, veneer, plywood, chipboard, MDF & Fibreboard, logs, parquet flooring, wooden houses, wooden toys, pallets, euro pallets, firewood, pellets, briquettes etc.
For more information, please visit http://www.woodbusinessportal.com/
---

Chemical Search International specialises in executive search and career development for the global chemicals sector and value-chain; polymers, materials, natural resources and biosciences. All our consultants are highly experienced professionals from these industries and are leveraged by a worldwide advisory board of industry experts. We have an unrivalled reputation for quality, integrity and delivering better candidates, faster. We also offer bespoke executive coaching and offer exclusive networking opportunities via our dedicated executive network with over 38,000 members and growing. Please join us.
---
AltEnergyMag is an eMagazine full of News, articles and interviews covering the trends and breakthroughs in the Alternative Energy industry. With an emphasis on the state of the art and on the horizon technologies that have strong prospects of commercialization. Our philosophy is to create an outlet where the industry can report on itself. We offer those of you who work or have a passion for the Alternative Energy to contribute articles, news and product information for your peers to read and discover.
---

Biomass events promotion resource is the international events bulletin focusing on biomass news, biomass technologies, biomass conferences and exhibitions.
The website has been established to supply information about the latest events in biomass and bioenergy field. Our main objective is to support biomass industries worldwide, promoting key biomass events. We believe that biomass will play one of the decisive roles in creative sustainable bioenergy Europe.
---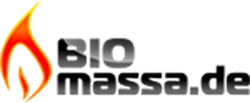 German Biofuel Portal is a specialized international resource for bioenergy, biofuel and biomass products. The web-portal provides up to date information about the fresh product offers, the latest technology achievements and future developments. We do our best so our customers and visitors were well informed and have clear answers for all the questions concerning biomass, biofuel and bioenergy. The main target of the project is to assist its customers in establishing new partner relationships between future biofuel consumers and suppliers.
---
Wood pellets Ukrainian Biofuel Portal – is a specialized B2B platform on biomass and biofuel trade representing extensive base of suppliers and manufactures. Wood pellets Ukrainian Biofuel Portal – is a specialized B2B platform on biomass and biofuel trade representing extensive base of suppliers and manufactures. Find reliable biofuel traders.
Ukrainian Biofuel Portal carries out mission of a consulting, project management partner, providing professional informational business-to-business service in alternative energy and power supply.  The marketers of Ukrainian Biofuel Portal try their best to find reliable partners from Russia, Belorus and Ukraine.
---
Ukrainian Biofuel Suppliers is a specialized B2B portal dedicated to solid biofuel and biomass trade that is aimed to assist the companies in developing their business, searching reliable suppliers and buyers.
The key advantages of Ukrainian Biofuel Suppliers are the greatest amount of leads related to biofuel and biomass from Ukrainian suppliers. Managers of Ukrainian Biofuel Suppliers try their best to find reliable partners from Ukraine.
Ukrainian Biofuel Suppliers provides the most complete, accurate and up-to-date information on biomass products and Ukrainian producers and suppliers available anywhere on the web. Nowadays, Ukrainian Biofuel Suppliers is an international B2B portal, specializing in bridging the gap between global buyers and Ukrainian biofuel suppliers.
---

Enerope is an overall energy portal on a European scale. It is designed for experts and management within the energy industry. The platform continuously offers relevant information about all energy fields. Beside country-specific information, enerope brings you a pan=European overview on market players and on up-to-date topics.
For more information, please visit www.enerope.eu
---
GREENEA – Your broker in Europe specialized in waste-based feedstock and Biodiesel
We offer brokerage services to companies producing raw materials and to companies in the Oleochemicals, Bioenergy and Biofuels sector. Our industry expertise in agriculture, renewable feedstock and market trends allows us to offer advice, solutions and bring you new customers. In this sense, Greenea brings about significant development opportunities for your company.
Our team provides services to regional biofuels producers, petroleum refineries, pet food & feed industry players, biomass power plants and traders thanks to the company's close relationship with producers and suppliers of feedstock & Biofuels in Europe and worldwide.
Visit us at http://www.greenea.com/en/
For more information, please visit www.enerope.eu
---
"Magazyn Biomasa"  is a Polish profesional magazine, full covering the biomass market area. The monthly, within several pages, presents the interpretation of legal regultaions, professional analysis, usable case study, interview and a package of interesting opinion pieces and commentaries. "Magazyn Biomasa" as a platform for exchange of opinions and infromation, become an important  element  of the market, acting as its integrator.
For more information, please visit http://magazynbiomasa.pl/en/
---
World Biomass, published by DCM Productions, is a comprehensive annual international review of the biomass industry. It focuses on sustainability, on quality, on policy and legislation and on the new technology and innovation that supports the sector. World Biomass features in-depth editorial from each operating area of the industry; from sustainably managed forests and other biomass feedstock sources, through the entire supply chain to power and heat generation plus features and analysis from legislative organisations and industry commentators. Just over 10,000 printed copies are distributed on a named, job titled basis to the industry's decision makers and influencers across the globe. You can view the 2017/18 edition here www.world-biomass.com
---

InfoCom is a market research and consultancy company with over 25 years experience in providing expert strategic planning assistance to stakeholders in the telecommunications, IT and multimedia industries.
InfoCom's independent and fact-based analyses highlight trends and opportunities, supporting decision makers to understand market dynamics in order to improve their competitive advantage. Our independent and fact-based perspective provides decision makers with an authoritative assessment of market dynamics, trends and opportunities in their key markets. InfoCom's Mission is:
– To assist decision makers to create competitive advantages and improve their market position through the timely delivery of accurate and reliable market intelligence.
– Entirely independent from any operator or manufacturer
– Extensive experience in IT & telecoms market analysis
– Leading edge content management system for market intelligence
---
If you would like to be an official Media Partner for ACI's European Biomass to Power 2017, please do not hesitate to contact:
Dimitri Pavlyk

+44 20 3141 0627

[email protected]