Nampak Plastics Europe Limited is the UK's leading producer of high density polyethylene (HDPE) bottles, for a range of markets including food and drink, household goods and detergents. The company has seven sites across the UK, producing over two billion bottles each year.
Nampak is best known for high-quality, lightweight, environmentally-friendly packaging products – such as its Infini bottle – and has won numerous awards, domestically and internationally, for its commitments to innovation, sustainability, corporate social responsibility (CSR) and workforce engagement.
The company is a subsidiary of the South African-owned group, Nampak Limited.
There are three main qualities that set Nampak apart: innovation, sustainability and people.
Innovation
Nampak's production processes are the best in the business. The company is committed to deploying the most innovative technology available and has made significant investment into multiple camera vision systems, bottle design innovation, bottle handling and lightweighting.
Sustainability
Sustainability is at the core of the company. Not only does Nampak produce packaging products that are better for the environment – such as its Infini bottle, which helps save 34,000 tonnes of carbon a year – it also implements green working practices.
People
Nampak is committed to hiring, training and retaining the best professionals in the industry. It achieves this by embracing a culture of employee engagement and making sure that all staff get a say in how the business is run.
---
Addivant™ is a leading global supplier of antioxidants, intermediates and inhibitors, polymer modifiers, and UV stabilizer solutions. As the only manufacturer to market all major families of stabilizers, we offer the widest range of performance-based polymer additives in the industry.
Our goal is to be the most innovative supplier of stabilizer solutions worldwide.  We are a leader in non-dust product forms, including our proprietary ANOX® NDB® stabilizer blend technology that enables up to eight components to be delivered in a single granular blend and a variety of liquid antioxidants.
With more than 500 employees around the world, Addivant™ provides products and services in more than 100 countries and maintains worldwide manufacturing and research facilities as well as global sales offices. Addivant maintains its global headquarters in Connecticut, USA with regional headquarters in: Al Jubail, Saudi Arabia, Basel, Switzerland, and Shanghai, China. Addivant is an independent portfolio company of SK Capital.
---
Radiant Color is European market leader in the development and production of high performance and special effect fluorescent pigments, in combination with highly developed expertise in resin technology and functional solutions.
We offer intelligent solutions based on innovative products and tailor-made services and invest in reliable and long term partnerships with our customers, suppliers, employees and shareholders.
---
ACI has put together a range of packages to suit your requirements. These range from branding options, to full scale partner solutions and can be tailored to meet your objectives and budgets.
If you are launching a new product or service and wish to gain visibility and brand recognition within your industry, contact us today!
For commercial opportunities, please contact:
Krisztina Maria Szabo
+44 (0) 203 141 0603
kszabo@acieu.net
If you would like to be an official Media/Supporting Partner, please contact
Mado Lampropoulou on +44 (0) 203 141 0607.
Supporting Partners
---
EPRO is an association of the national organisations charged with organising and promoting recycling and recovery of plastics throughout Europe. Each EPRO member is working to meet and exceed requirements set by EU and national packaging directives.
EPRO provides a unique forum for the leading specialists in plastics waste management
From across Europe:
to exchange and publish information and experiences
to develop improved strategies for prevention, recycling and recovery of plastics packaging waste with regard to the EU thematic strategy on waste and recycling
to support technical projects designed to improve the efficiency and cost-effectiveness of plastics recycling and recovery throughout Europe • to evaluate new technologies and to stimulate improved quality and value of used plastics on a scientific basis
EPRO is a pan-European partnership of specialist organisations that are able to develop and deliver efficient solutions for the sustainable management of plastics waste, now and for the future.
http://www.epro-plasticsrecycling.org/
---
We focus on supporting the plastics and plastics-converting industry in Europe in its compliance management. We closely watch the development of all rules and regulations in Brussels which are relevant to the plastics-converting industry. Where necessary, we become involved in the legislation process. We do this in close cooperation with a european network, which we have built up over many years. We have an operative office in Brussels at the association of the European Plastics Converters (EuPC) with which we closely collaborate. We have emerged from the central department for ecology and product safety for plastics and films of the former Hoechst AG, Frankfurt-Höchst.
http://www.polycomply-hoechst.com/435/ 
---
Media Partners
Products, technologies, trends for decision makers at brand manufacturers is VERPACKUNGSRUNDSCHAU's motto. As a leading packaging journal, we report on all aspects of industrial packaging. About 53,2%* of our contents are researched in-house – which is an indication for the high quality standards of our editorial office. VERPACKUNGS-RUNDSCHAU provides useful value for experts and those who are aspiring to join them – in the areas of packaging development, production, purchasing, marketing, and design. (* in-house survey of VR's editors, 19 issues in 2014)
http://www.kepplermediengruppe.de/startseite.47363.htm
---
El Empaque+Conversión is the main Latin American technical packaging publication –both printed and digital– that reaches with the best information packaging and converting professionals at converting and brand owner companies throughout the region. It is edited by Carvajal Medios B2B, part of the Carvajal Group. Its printed version reaches 22,500 readers in the top 6 economies of the Spanish-speaking Latin America, and its web portal www.elempaque.com has more than 26,000 unique visitors per month. It is also the only pan Latin American publication audited by BPA Worldwide.
---
'Food and Drink Network UK', is THE premier magazine which reaches right to the heart of the food manufacturing and supply industry. We headline all of the latest news, features and commercial trends.
We target a primary audience of food and drink manufacturers, wholesalers, caterers and retailers. These include hotel groups, restaurants, breweries, food hygiene specialists, as well as food and drink consultants, researchers and allied tradespeople. We are also presented to exhibitors and visitors at the major industry trade events.
In conclusion, we are extremely proud of our magazine and trust that you will appreciate the benefits of becoming one of our valued advertisers, and successfully promoting companies to our readership of 55,000 people worldwide.
---
PIE – Plastics Information Europe, the well-known newsletter and online portal, boasts daily updated online coverage of the industry's most important news. PIE offers staff-researched price reports on standard and technical thermoplastics, polyurethanes and PET, as well as industry reports – including market trends and other background articles. Additional attractive features of this website are the opportunity to create personal price reports and individualised polymer price charts.
Providing independent market information, the PIE price indices are accepted throughout the industry and embedded in countless supplier contracts. More than 5,500 European companies already trust in our data and industry coverage.
Contact:
Christine Halfen
Marketing Manager
phone +49 (0) 6172 9606-12
eMail  christine.halfen@kiweb.de
---
ChemistryViews.org is a comprehensive free-to-view news and information website with an associated scientific magazine, ChemViews. It is provided by ChemPubSoc Europe, an organization of 16 European chemical societies. The site offers news, commentary, opinion, and additional feature material from leading authors to the global chemistry community as well as educational material. It is closely linked to society journals like Angewandte Chemie and Chemistry – A European Journal.
http://www.chemistryviews.org/view/0/index.html
---
Plastics-Technology: We are the largest publication in providing the latest information about Plastic Technology, with an operation more than decade. Plastic Technology has evolved itself to be the best on predicting the latest trends in the Plastic Sector. We advertise and market the most pioneer companies in this sector catering the needs. We proclaim much of pride in contributing significant analysis of the rapid developments by channelizing the right market strategies, minute to minute feeds and coupling dominant businesses. Most of the Suppliers that have engaged with us have a reputation in this Industry for more than 15 years.
http://www.plastics-technology.com/
---
Packaging Herald is a B2B bimonthly magazine about packaging news and trends, which provides practical tips and in­novation insights for daily business. It creates communication and an infor­mation exchange platform for all participating parties that deal with packaging and related services.
---
PlasticPortal.eu® is a business portal for the professionals in the plastics industry in Czech and Slovak republic. The purpose of the portal is a comprehensive support for managers in carrying out tasks associated with increasing sales, supplies the best solution in the field of raw materials, machines and equipment, company promotion and human resources seeking.
http://www.plasticportal.eu/en
---
Institute of Packaging Nigeria a founding member of African Packaging Organisation & full member of World Packaging Organisation is the publisher of Nigeria Packaging Journal a premier publication on the Nigeria packaging industry. Nigeria Packaging debuted April 2015 at the 1st International Trade Show: Agrofood & Plastprintpack Nigeria.
Nigeria Packaging print & online has readership across cities in Nigeria & countries across the world. The journal is fast becoming popular among the packaging experts; investing and consuming public, for invaluable information on packaging and related investment intelligence products and materials. We proudly share useful editorial contents with packaging practitioners, manufacturers, brand owners, advertisers, suppliers, industry watchers, consumers, and other readers in the rapidly-growing packaging sector in Nigeria.
---
Energy Business Review is a well established online knowledge portal for the entire energy community, covering Oil & Gas, Power and Mining. We have an audience of over one million hits a year in addition to more than 150,000 registered, opt-in subscribers across the group. Each industry sector has its own landing page with homepages and network sites drilling down into the relevant subsectors, providing you with the latest industry news, feature articles, financial information, blogs, newsletters, and market analysis reports. For latest industry news and technical papers or to sign up to our free newsletter visit www.energy-business-review.com
---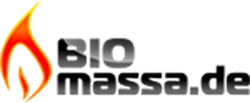 German Biofuel Portal is a specialized international resource for bioenergy, biofuel and biomass products. The web-portal provides up to date information about the fresh product offers, the latest technology achievements and future developments. We do our best so our customers and visitors were well informed and have clear answers for all the questions concerning biomass, biofuel and bioenergy. The main target of the project is to assist its customers in establishing new partner relationships between future biofuel consumers and suppliers.
---
Industrial Hygiene News (IHN) is dedicated to the anticipation, recognition, evaluation, communication and control of environmental factors in or coming from the workplace that may result in injury, illness, impairment, or affect the well being of workers and the community. These factors include safety, chemical, ergonomic, and biological.
IHN offers practical guidance and solutions to promote worker safety and assist Occupational Health & Safety professionals in keeping their organization in compliance with wide-ranging and ever-changing government regulations from NIOSH, OSHA, and DOL. Learn the latest technologies and procedures to minimize exposures through the implementation of controls.
IHN app covers latest products, informative articles, interview with industry experts, and breaking news.
---
GreenMatch is an online service which provides quotes for green energy sources from multiple providers. The service is free of charge and with no obligation. GreenMatch provides you with useful information on different types of renewable sources of energy. It will also help you to save time as it allows you to request free quotes from different suppliers.
GreenMatch is a service owned and maintained by the Danish online marketing bureau AW Media. AW Media is a certified Google Partner and they maintain several international online services. AW Media also advises and administrates the daily online marketing for many well-known Danish companies. Read more at www.aw-media.dk.
---
WorldPressOnline is the leading portal of information for international journalists in the trade press of Beauty & Personal Care (Make-Up, Ingredients & Spa included), Packaging, Printing, Publishing & Converting industries.
Connecting Business to Media
Informing Decision Makers
Creating Business Opportunities
With WorldPressOnline, company can target press releases (in different languages) by product, material, market, geographical zone etc. ; Remain in direct and permanent contact with international journalists ; Increase press releases visibility thanks to the Online Archive Center with powerful search engine; Upload unlimited photos (300 dpi) in your Image Gallery, accessible 24/7 for the journalists; Measure the impact of press communication by a Statistics Report.
WorldPressOnline, we do more than sending your news to the world!
Visit us at http://www.worldpressonline.com/Pages/Principal/home.aspx
---