Gneuss Kunststofftechnik GmbH is one of the technology leaders on the world market in the sector of plastics processing.
Key factors of the company's philosophy are the development and the sales of high-tech products with unique properties. Today, Gneuss' products have the highest technological level worldwide. Many international patents guarantee this technological edge over their competitors.
Gneuss´ products are sold on the world market by Gneuss, Inc., the Gneuss daughter company in the USA, through a network of Gneuss-owned sales offices in China and Brazil and through approx. 30 sales and service representatives throughout the world.
The company's business is divided into three sectors:
Filtration Technology:
Development and production of fully-automatic, pressure-constant and process-constant filtration systems / screen changers for the filtration of plastic melts.
Processing Technology:
Engineering/manufacture of extruders and sales of extrusion lines for further processing of PET recycling and polymer material. At the beginning of 2011, the Gneuß PET recycling process received a "Letter of Non-Objection" (LNO) by the US American Food and Drug Administration (FDA), for the use of up to 100 % recycled material.
Measurement Technology:
Production of measurement and control technology, e.g. pressure transducers and temperature sensors for extrusion processes.
---
Dow Packaging & Specialty Plastics Company Profile
Combining a comprehensive portfolio of innovative films, resins and adhesives with excellent technical and market expertise, The Dow Chemical Company (Dow) delivers creative sustainable solutions that address today's challenges and inspire the applications of tomorrow. An active participant in global collaborative development of better packaging throughout the value chain, Dow has a track record of breakthrough innovation and is an industry leader on the sustainable benefits of plastic packaging.
Solutions for Better Packaging
Dow's Packaging and Specialty Plastics business is your partner for innovative and sustainable packaging solutions that give you a competitive edge. Dow serves the global plastic packaging industry as the "go-to" solutions provider and one of the largest materials suppliers for the fast-growing packaging segment. Focusing on flexible and rigid food packaging, secondary and tertiary packaging, medical packaging, and adhesive applications, Dow is a leading innovator in solutions for better packaging.
With an unparalleled portfolio of advanced polyethylene resins, barrier resins, laminating adhesives, tie layers, high-performance sealants, specialty films as well as peel polymers and adhesives for packaging tapes, labels and protective films, Dow provides you with tailored, total packaging solutions, offering the flexibility you need to differentiate yourself in the marketplace and the satisfying experience consumers are looking for.
---
Hapa AG, founded 1933, is the global leader of Late Stage Customization and On Demand packaging printing solutions in the pharmaceutical packaging industry, with dynamic growth within FMCG, food and cosmetic industries. Its mission is to empower customers to improve lean production with in-process printing solutions. The printing system solutions are developed and produced at Hapa headquarters near Zurich, Switzerland. Worldwide, Hapa employs 170 people who work in Switzerland, the USA, UK, Germany, India, Mexico, Brazil and Japan. The company belongs to the privately held business group, Coesia, located in Bologna, Italy.
Visit: www.hapa.ch
---
ACI has put together a range of packages to suit your requirements. These range from branding options, to full scale partner solutions and can be tailored to meet your objectives and budgets.
If you are launching a new product or service and wish to gain visibility and brand recognition within your industry, contact us today!
For commercial opportunities, please contact:
Krisztina Szabo
+44 20 3141 0603
Supporting Partners
---
We focus on supporting the plastics and plastics-converting industry in Europe in its compliance management. We closely watch the development of all rules and regulations in Brussels which are relevant to the plastics-converting industry. Where necessary, we become involved in the legislation process. We do this in close cooperation with a european network, which we have built up over many years. We have an operative office in Brussels at the association of the European Plastics Converters (EuPC) with which we closely collaborate. We have emerged from the central department for ecology and product safety for plastics and films of the former Hoechst AG, Frankfurt-Höchst.
http://www.polycomply-hoechst.com/435/ 
---
Media Partners
CCR focuses on sustainability of the domestic petroleum and chemical industry, and related emerging industries and dynamic growth sectors in China. Meanwhile, CCR emphasizes high-growing sectors like Pharmaceutical and Personal Care, Crop Protection, Performance Material, Electronic Chemicals and New Energy etc. CCR makes efforts to meet diversified customers' needs via its databases housed on CCR website, PDF and printed versions.
Please visit www.ccr.com.cn
---
WorldPressOnline is the leading portal of information for international journalists in the trade press of Beauty & Personal Care (Make-Up, Ingredients & Spa included), Packaging, Printing, Publishing & Converting industries.
Connecting Business to Media
Informing Decision Makers
Creating Business Opportunities
With WorldPressOnline, company can target press releases (in different languages) by product, material, market, geographical zone etc. ; Remain in direct and permanent contact with international journalists ; Increase press releases visibility thanks to the Online Archive Center with powerful search engine; Upload unlimited photos (300 dpi) in your Image Gallery, accessible 24/7 for the journalists; Measure the impact of press communication by a Statistics Report.
WorldPressOnline, we do more than sending your news to the world!
Visit us at http://www.worldpressonline.com/Pages/Principal/home.aspx
---
Polymerupdate is a news and media company headquartered in India that specializes in providing market-moving information and pricing data on petrochemical products and industrial polymers. Backed by years of extensive experience in garnering and providing business-critical content, our information portal is much coveted by a vast readership that spans across 60 countries. Our trusted pricing methodology is considered as a benchmark across South Asia. As part of our sustained efforts to serve our readers better, we have joined hands with Platts—a division of The McGraw-Hill Financial—and have come up with Polymerupdate/Platts Joint Reports designed specifically for the South Asian region. These are weekly scans on PP, PE and PVC. We constantly strive to further enhance the quality of our services by incorporating new ideas and innovation and are the first in the world to develop mobile applications for polymer news feeds, prices and reports. Our services are now available on the world wide web, on all smartphones and hand-held devices, and through SMSs, WhatsApp and BlackBerry Messenger apps.
Mission
Polymerupdate empowers its subscribers through accurate pricing data and market-moving news. Reports, analyses and articles on current and future trends in the industry are presented in a simple and easy-to-understand format.
---
PIE – Plastics Information Europe, the well-known newsletter and online portal, boasts daily updated online coverage of the industry's most important news. PIE offers staff-researched price reports on standard and technical thermoplastics, polyurethanes and PET, as well as industry reports – including market trends and other background articles. Additional attractive features of this website are the opportunity to create personal price reports and individualised polymer price charts.
Providing independent market information, the PIE price indices are accepted throughout the industry and embedded in countless supplier contracts. More than 5,500 European companies already trust in our data and industry coverage.
Contact:
Christine Halfen
Marketing Manager
phone +49 (0) 6172 9606-12
eMail  christine.halfen@kiweb.de
---
FMCG News is a Media One publication whose readership includes retailers and suppliers dealing with fast-moving consumer goods. It aims to keep them up to date about new goods coming to market, labelling and packaging, technical advancements and general retail news, as well as sharing good practice and advice from FMCG sector professionals.
Regular columnists and contributors share their knowledge with readers within topical features and FMCG News also keeps readers up to date with the latest news covering everything from incoming legislation to achievements, as well as letting them know about forthcoming events of interest.
Through its pages, companies large and small can develop a brand profile and reach key decision makers throughout the FMCG sector.
---
10000SHOW Network Technology Co.,Ltd officially launch on Sep. 30th, 2015, is the first professional worldwide online booking website for cross-border exhibitions and conferences. It is created to serve global trade show organizers by offering a comprehensive solution, executing invitation, application online and implementing exhibition or visiting service offline, to exhibitor and visitor recruiting challenges within mainland China (global one in the future)
http://olitechina.com/english/aboutus.asp
---
ChemistryViews.org is a comprehensive free-to-view news and information website with an associated scientific magazine, ChemViews. It is provided by ChemPubSoc Europe, an organization of 16 European chemical societies. The site offers news, commentary, opinion, and additional feature material from leading authors to the global chemistry community as well as educational material. It is closely linked to society journals like Angewandte Chemie and Chemistry – A European Journal.
http://www.chemistryviews.org/view/0/index.html
---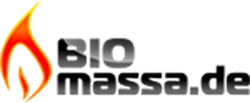 German Biofuel Portal is a specialized international resource for bioenergy, biofuel and biomass products. The web-portal provides up to date information about the fresh product offers, the latest technology achievements and future developments. We do our best so our customers and visitors were well informed and have clear answers for all the questions concerning biomass, biofuel and bioenergy. The main target of the project is to assist its customers in establishing new partner relationships between future biofuel consumers and suppliers.
---
Infopack journal belongs to Pressgraph Mediagroup S.L., founded in 1975 as editorial publications. From its beginnings to the present, the company has grown in a relevant way. Today, our magazines Infopack and Pressgraph are market leaders in the professional press of Graphic Arts and Packaging.
Infopack magazine reports about all phases of the life cycle of packaging from manufacturing to the packaging material until it reaches the final consumer through linear sales and recycling or reuse. The structure of its contents focus on Innovation and Trends in Packaging and Labeling.
---
Wood pellets Ukrainian Biofuel Portal – is a specialized B2B platform on biomass and biofuel trade representing extensive base of suppliers and manufactures. Wood pellets Ukrainian Biofuel Portal – is a specialized B2B platform on biomass and biofuel trade representing extensive base of suppliers and manufactures. Find reliable biofuel traders.
Ukrainian Biofuel Portal carries out mission of a consulting, project management partner, providing professional informational business-to-business service in alternative energy and power supply.  The marketers of Ukrainian Biofuel Portal try their best to find reliable partners from Russia, Belorus and Ukraine.
---
Ukrainian Biofuel Suppliers is a specialized B2B portal dedicated to solid biofuel and biomass trade that is aimed to assist the companies in developing their business, searching reliable suppliers and buyers.
The key advantages of Ukrainian Biofuel Suppliers are the greatest amount of leads related to biofuel and biomass from Ukrainian suppliers. Managers of Ukrainian Biofuel Suppliers try their best to find reliable partners from Ukraine.
Ukrainian Biofuel Suppliers provides the most complete, accurate and up-to-date information on biomass products and Ukrainian producers and suppliers available anywhere on the web. Nowadays, Ukrainian Biofuel Suppliers is an international B2B portal, specializing in bridging the gap between global buyers and Ukrainian biofuel suppliers.
---
Industrial Hygiene News (IHN) is dedicated to the anticipation, recognition, evaluation, communication and control of environmental factors in or coming from the workplace that may result in injury, illness, impairment, or affect the well being of workers and the community. These factors include safety, chemical, ergonomic, and biological.
IHN offers practical guidance and solutions to promote worker safety and assist Occupational Health & Safety professionals in keeping their organization in compliance with wide-ranging and ever-changing government regulations from NIOSH, OSHA, and DOL. Learn the latest technologies and procedures to minimize exposures through the implementation of controls.
IHN app covers latest products, informative articles, interview with industry experts, and breaking news.
---
Plastics-Technology: We are the largest publication in providing the latest information about Plastic Technology, with an operation more than decade. Plastic Technology has evolved itself to be the best on predicting the latest trends in the Plastic Sector. We advertise and market the most pioneer companies in this sector catering the needs. We proclaim much of pride in contributing significant analysis of the rapid developments by channelizing the right market strategies, minute to minute feeds and coupling dominant businesses. Most of the Suppliers that have engaged with us have a reputation in this Industry for more than 15 years.
http://www.plastics-technology.com/
---
Packaging Herald is a B2B bimonthly magazine about packaging news and trends, which provides practical tips and in­novation insights for daily business. It creates communication and an infor­mation exchange platform for all participating parties that deal with packaging and related services.
---
PlasticPortal.eu® is a business portal for the professionals in the plastics industry in Czech and Slovak republic. The purpose of the portal is a comprehensive support for managers in carrying out tasks associated with increasing sales, supplies the best solution in the field of raw materials, machines and equipment, company promotion and human resources seeking.
http://www.plasticportal.eu/en
---
Institute of Packaging Nigeria a founding member of African Packaging Organisation & full member of World Packaging Organisation is the publisher of Nigeria Packaging Journal a premier publication on the Nigeria packaging industry. Nigeria Packaging debuted April 2015 at the 1st International Trade Show: Agrofood & Plastprintpack Nigeria.
Nigeria Packaging print & online has readership across cities in Nigeria & countries across the world. The journal is fast becoming popular among the packaging experts; investing and consuming public, for invaluable information on packaging and related investment intelligence products and materials. We proudly share useful editorial contents with packaging practitioners, manufacturers, brand owners, advertisers, suppliers, industry watchers, consumers, and other readers in the rapidly-growing packaging sector in Nigeria.
---

MarketsandMarkets is a global market research organization which is also into advisory and consulting services. We publish strategically analyzed market research reports and serve as a business intelligence partner to Fortune 500 companies across the world.
Using effective technology to automate management of large and complex data for forecasts, we provide global analysis, data and insights through unique & in-depth research, serving multi-client reports, company profiles, databases, and custom research services. These intelligence databases comprises of about 60000 reports a year, which forms one of the world's largest intelligence resources. M&M plans to launch industry-wise and country wise market tracker for all existing research verticals.
The major industries that we cover in our market intelligence deliverables are:
Telecom & IT
Semiconductor & electronics
Chemicals
Medical Devices
Pharmaceuticals
Energy and Power
Healthcare & Life sciences
Food and Beverages
Aerospace and Defense
http://www.marketsandmarkets.com
---
Converter is essential reading for the UK and international converting market, covering the diverse packaging, printing and associated industries. This includes flexible packaging, film and foil, flexo and offset printing, labelling, and ancillary converting processes such as static elimination, adhesives, and drying and curing.
Converter has long been recognised as the leading journal in this industry; our research shows that each copy is read by more than 18,000 individuals, with a digital edition of each month's issue also available via convertermag.co.uk
As well as targeted features, the magazine is packed with interviews, technical articles, company profiles and reviews of major industry exhibitions, reflecting the innovation of the market and presenting the opinions of the biggest businesses.
---
Webpackaging, part of the Webpac Digital Media Group's suite of online services, is the best global platform available for connecting packaging buyers with packaging suppliers. It is the packaging industry's most powerful search engine scanning news, products, specifications, web sites, documents, videos, and more. The site contains 10,000+ comprehensive company portals with over one million pages of tagged content and features the 3D Design Studio, Packaging Catalogs, Packaging Maps, Packaging Trends and Innovations, Packaging Events, and more.
Webpackaging is where successful brands source packaging.
---
Products, technologies, trends for decision makers at brand manufacturers is VERPACKUNGSRUNDSCHAU's motto. As a leading packaging journal, we report on all aspects of industrial packaging. About 53,2%* of our contents are researched in-house – which is an indication for the high quality standards of our editorial office. VERPACKUNGS-RUNDSCHAU provides useful value for experts and those who are aspiring to join them – in the areas of packaging development, production, purchasing, marketing, and design. (* in-house survey of VR's editors, 19 issues in 2014)
http://www.kepplermediengruppe.de/startseite.47363.htm
---
El Empaque+Conversión is the main Latin American technical packaging publication –both printed and digital– that reaches with the best information packaging and converting professionals at converting and brand owner companies throughout the region. It is edited by Carvajal Medios B2B, part of the Carvajal Group. Its printed version reaches 22,500 readers in the top 6 economies of the Spanish-speaking Latin America, and its web portal www.elempaque.com has more than 26,000 unique visitors per month. It is also the only pan Latin American publication audited by BPA Worldwide.
---