Peter van den Dorpel, CEO, AlgaeLink NV
Federico G. Witt Sousa, Production Director, AlgaEnergy
Syed Isa Syed Alwi, Managing Director, Algaetech Group Of Companies
Olivier Lépine, Management Team, Algosource Technologies
Silvio Mangini, Technical Director, Archimede Ricerche Srl,  Gruppo A&A F.lli Parodi
John R Benemann, CEO, Benemann Associates/ Microbio Engineering
Sammy Boussiba, Professor Microalgal Biotechnology Laboratory, Ben-Gurion University of the Negev
Silvia Fluch, Managing Director, Partner, COO, Ecoduna Produktions GmbH
Mario Tredici, Vice President, European Algae Biomass Association & Professor, University of Florence
Jörg Ullmann, Managing Director / Scientific Project Manager, Roquette Klötze
Maria Barbosa, Director of AlgaePARC, Wageningen UR Food & Biobased Research
Frank Rogalla, Innovation And Technology Director, FCC Aqualia 
John R. Benemann, CEO, MicroBio Engineering
Silvia Fluch, Managing Director, Partner, COO, Ecoduna Production-GmbH
Olivier Lepine, Managing Director, AlgoSource
Klaus Riediger, Senior Expert In The Official Food Control, AGES- Austrian Agency For Health And Food Safety 
Silvio Mangini, Technical Director, Archimede Ricerche Srl
Jörg Ullmann, Managing Director / Scientific Project Manager, Roquette Klötze
Per Møller, Project Manager, Kalundborg Kommune
Nigel Baldwin, Director Of Scientific & Regulatory Consulting Europe, Intertek Scientific & Regulatory
Federico G Witt, Production Director, AlgaEnergy
Alexandra Mosch, Managing Director, MIAL
Javier Fernandez, Fundacion Atlantida
Heikki Hyttinen, Head of Sales, Subitec GmbH
Sammy Boussiba, Head, Microalgal Biotechnology Lab., Ben-Gurion University Of The Negev
Syed Isa Syed Alwi, Group CEO, Algaetech Group Of Companies
Fritz Wintersteller,Director Business Development, Schott AG
Senior Representative, Plastica Alfa S.r.l.
Ian Watson, Research: Algae Biodiesel Production, University of Glasgow 
Michael Melkonian, Professor, Universität Zu Köln
Algae end market users in cosmetics, flavours, nutrition, animal feed, food and many more
Algae producers & cultivation plant owners and operators
Leading algae/biomass research institutes, technology providers for cultivation, harvesting, dewatering, drying, oil extraction and processing
Plant engineers and constructors, biofuel producers and green energy & biotech investors
SILAB * Evonik Nutrition & Care GmbH * DSM Biotechnology Center * SABIC * Technische Universität München (TUM) * Cargill Plc * AgroTech A/S * SCHOTT AG * JAMK University of Applied Sciences * Algenuity * Algasol Renewables * Georg Fischer DEKA GmbH * Forschungszentrum Jülich * Lgem B.v * GF Piping Systems * Buggypower (Portugal) Lda * Universitat Rovira I Virgili * GBEX Global Biomass Exchange * HeidelbergCement * AlgoSource Technologies * Algaetech Group of Companies * Subitec GmbH * TUM School of Life Sciences Weihenstephan * MicroBio Engineering, Inc. * Federal University of Rio De Janeiro * Danish Technological Institute * Proman Management GmbH * A4F – AlgaFuel * Arizona State University * Kalundborg Municipality * NATECO2 GmbH & Co. KG * WZP – GmbH * Deeside Water Company * Linnæus University * Ecoduna Produktions GmbH * Matrix Genetics & Algae Biomass Organization * James Cook University * University of Amsterdam & ENZA ZADEN * IKA-Werke GmbH & Co. KG * Haizhibao Deutschland GbmH * Dr Behr GmbH * MýSköpun * Yara Industrial GmbH * OneWater Group Ltd. * Kyungpook National University * ALGAENAUTIC Ltd * OMA Olivier MicroAlgues * Sime Darby Plantation Sdn Bhd * Wagenigen University * Uhde High Pressure Technologies GmbH * Roquette Klötze GmbH & Co. KG * Luonnonvarakeskus (Luke) * Synthetic Genomics Inc * Algalíf Iceland Ehf * Laboratoires GOEMAR * Natural Resources Institute Finland * Universidad Icesi * AstaReal AB * Clariant Produkte (Deutschland) * COOPERL * BDI BioLife Science GmbH * Danish Technological Institute OMV * and many more…
If you would like to be considered as a speaker for the event with a 30-45 minute presentation, please submit an abstract for consideration to:
Jamsine Okure
Tel: +44 (0) 20 3141 0647
Email: jokure@acieu.net

Since 1983 Plastica Alfa develops innovative polymer based products for water management and  under the constant guidance of its CEO Mario Pace, has succeeded in entering into the worlwide market. In the last twenty years the production department has always been improving lines production and new products for different fields of water management application: irrigation, hydraulics, thermo-hydraulics and oil&gas. In the last five years the attention has focused also in the production of energy from renewable sources and environmental protection after acquisition of  a specific know-how on thermochemical conversion of biomass and Carbon Capture & Conversion.
R&D Department develops constantly innovative products and systems and specific  biochemical activities have been  focused on CO2 conversion using close photobioreactors (PBRs). Plastica Alfa is involved into an industrial programme to develop advanced transparent PBRs produced with polymeric based materials. Advanced  polymeric matrices and UV additive formulation have been studied to increase  the photoxidation resistance during the exposure to the sunlight, and we are working to reduce the fouling process on the internal surface of the photobioreactors. The final objective of the project is developing a configuration plant of large scale microalgae growing system integrated with different  industrial sites  to reduce the microalgae production cost.
---

SCHOTT is a leading international technology group in the areas of specialty glass and glass-ceramics. With more than 130 years of outstanding development, materials and technology expertise we offer a broad portfolio of high-quality products and intelligent solutions that contribute to our customers' success. With a production capacity of more than 140,000 tons and production sites in Europe, South America and Asia, SCHOTT's business segment Tubing is one of the world's leading manufacturers of glass tubes, rods and profiles. Approximately 60 glass types are produced in large external diameters and a variety of lengths based on site overlapping strategies in development, production and quality assurance. SCHOTT Tubing provides customised products and services for international growth markets such as pharmaceuticals and electronics as well as industrial and environmental engineering. SCHOTT Tubing and its partners are specifically conducting research for the optimization of photobioreactors. By developing special glass tubing, manifolds, bends and couplings, we give algae producers the possibility to have an ideal technical and economic solution for the construction of photobioreactors for algae cultivation.
---

Every imaginable separation solution on the planet.
As the world's leading separation specialist, ANDRITZ SEPARATION is home to the deepest knowledge, broadest technical resources, and most comprehensive service solutions in the field of separation.
For more than 150 years our technologies and services have been driving the evolution of industries ranging from food and beverage production to mining and minerals, chemicals, organic waste, biomass, and wastewater management.
With the world's most comprehensive portfolio of solid/liquid separation technologies, ANDRITZ SEPARATION is well positioned to provide the right solution for any type of mechanical or thermal separation challenge.
It all starts with your specific process requirements, and ends with a system that gives you the best  results – day in and day out, for decades to come.
What's your biggest separation challenge?
Ask your separation specialist
www.andritz.com/goudawww.andritz.com/gouda
www.andritz.com/separation
ANDRITZ Gouda BV
Coenecoop 88
2741 PD Waddinxveen, Netherlands
Phone +31.182.623.723
ANDRITZ KMPT GmbH
Industriestrasse 1-3
85256 Vierkirchen, Germany
Phone +49 (8139) 80299 0
---
With Portuguese origin, Buggypower is a biotechnology company specialized in the design, construction and operation of microalgae production units. As microalgae life creators, our mission is to capture and fix CO2 through the use of microalgae, and with this process, obtaining a high quality raw material that allows us to produce high value added products.
Microalgae are a micro ingredient with scientifically proven macro benefits. Regarding microalgae applications, we are currently producing several microalgae species, with special focus on Chlorella, in a marine environment and in a completely autotrophic closed production system (patented photobioreactors with industrial capacity), making it unique, and obtaining all the seawater micronutrients.
Buggypower is developing a whole range of products for the food, feed and cosmetic markets with leading companies in each sector, which will soon be launched worldwide, giving its contribution to the future of mankind through the infinite power of marine microalgae.
We are considered a leading example for the European Union model, regarding bioenergy production, due to its sustainability, scalability and worldwide application.
Today, we have one industrial unit with industrial capacity in Porto Santo, a Portuguese Atlantic Island, that emerges from a partnership with Madeira Electrical Company (EEM).
"the future of nutrition and mankind is in the oceans". And in microalgae – Pedro Escudero, Buggypower's founder and CEO
---

As technology provider Subitec enables its customers the efficient and cost-saving cultivation of microalgae in both laboratory and industrial scale. The resulting algae biomass has a very wide range of applicability. Valuable substances can be gained from microalgae which could be applied in the pharma- and cosmetics industry. Moreover, the algae biomass is used for the production of dietary supplements and animal feed. The energetic utilization for the production of clean fuels, such as biodiesel, biogas and ethanol, is also possible on the basis of algae biomass.
Subitec supplies cultivation systems on the basis of three different sized FPA-reactors (6, 28 and 180 liter volumes). This makes the technology scalable and applicable in laboratories as well as in pilot and production plants. Subitec develops cultivation processes and delivers entire turn-key plants. Beyond that, Subitec is involved in numerous R&D projects for high value products, but also for the energetic utilization of algae biomass.
---

GF Piping Systems is a leading provider of plastic and meal piping systems with global market presence. For the treatment and distribution of water and chemicals, as well as the safe transport of liquids and gases in industries. The product portfolio includes pipes, fittings, valves and the corresponding automation and jointing technology for industry, building technology as well as water and gas utilities. With its intelligent complete systems, trendsetting products and technologies, GF Piping Systems is setting global standards in quality and performance. In project planning and implementation, GF Piping Systems convinces by application orientation and by responding to individual customer needs.
GF Piping Systems is a division of the Georg Fischer AG group of companies which also includes GF Automotive and GF Machining Solutions. Founded in 1802, the Corporation is headquartered in Schaffhausen, Switzerland, and wholly owns 126 individual entities, employing 14,100 employees across 31 countries. In 2014, Georg Fischer AG generated revenues totaling CHF 3.79 billion.
For more information, visit www.gfps.com
---
ACI has put together a range of packages to suit your requirements. These range from branding options, to full scale partner solutions and can be tailored to meet your objectives and budgets.
If you are launching a new product or service and wish to gain visibility and brand recognition within your industry, contact us today!
For commercial opportunities, please contact:
Hubert Sosnowski
tel: +48 (0) 61 646 9780
email: hubert@acieu.net
Energy Business Review is a well established online knowledge portal for the entire energy community, covering Oil & Gas, Power and Mining. We have an audience of over one million hits a year in addition to more than 150,000 registered, opt-in subscribers across the group. Each industry sector has its own landing page with homepages and network sites drilling down into the relevant subsectors, providing you with the latest industry news, feature articles, financial information, blogs, newsletters, and market analysis reports. For latest industry news and technical papers or to sign up to our free newsletter visit www.energy-business-review.com
---
BIOFUELS INTERNATIONAL magazine is brought out 10 times a year and is the leading global publication in the market. Designed to appeal to those who wish to learn and be kept abreast of this increasingly important area, the magazine encompasses, biodiesel, bioethanol, and biomass.
Every issue includes in-depth news analysis and features on related subjects, including distribution, handling, storage, equipment and second generation technology. Industry experts regularly contributing to the magazine include the European Bioethanol Fuel Association and Will Thurmond, author of Biodiesel 2020: A global market survey.
Biofuels International is mailed to a minimum of 3,000 named individuals within the sector.
---
'Building the bioenergy market by spreading knowledge' has been the motto for the publisher of Bioenergy International for more than 30 years. Through a worldwide network, information is communicated in paper and internet versions. The main magazine is published in English and is distributed to 64 countries around the globe (Oct 2008). Local editions in French, Italian, Japanese, Polish, Russian and Spanish languages are available through partners. The Bioenergy International headquarters is located in the center of Stockholm, Sweden. Correspondants and partners are spread all over the world, a guarantee for this truly international product. Distributed to subscribers in 64 countries, at all major bioenergy events, to members in bioenergy associations and on the internet. BIOENERGY INTERNATIONAL – WHENEVER BIOENERGY IS DISCUSSED.
https://www.svebio.se/english/bioenergy-international
---
Advanced Biofuels USA advocates for the adoption of advanced biofuels as an energy security, economic development, military flexibility and climate change mitigation solution.  Technology neutral and feedstock agnostic, the organization helps clarify details of controversial issues, provides information about job opportunities, helps teachers and students prepare educational materials in science, math and social lessons related to energy security, economic development and environmental sustainability challenges. The website serves a world-wide audience of 32,000 page views/month as a free library of information helping investors, researchers, producers, legislators, opinion-leaders and consumers understand "from seed to wheel" the options they have when it comes to biofuels.
http://advancedbiofuelsusa.info/
---
Alternative Energy Africa is the continent's first magazine dedicated to literally filling the energy information gap in Africa. Alternative Energy Africa provides its readers updates on private sector projects, government initiatives, business and investment news, and strategies for a thriving alternative/renewable energy market on the African continent, all of this in addition to global project news and groundbreaking technology coverage. And to complement the magazine, www.AE-Africa.com offers the latest updates between issues making the AEA online and print duo "the premiere source" of alternative and renewable energy news covering the African continent.
---
Enerope is an overall  energy portal  on a European scale. It is designed  for  experts and management within the energy industry. The platform continuously offers relevant information about all energy  fields. Beside country-specific information, enerope brings you a pan=European  overview on market players and on up-to-date topics. Enerope is spilt up into two  main components, namely:
– market players and events calendar
– knowledge management (for  members only)
Enerope  comprises numerous multi=lingual databases,  offering comprehensive information through selective filters. These include:
– adressbook : market players and their products and services
– energy events calendar: conferences, seminars, forums, fairs
– energy news and press releases
– energy lexicon: 28  pages, partially illustrated
– market price monitor
– studies, stats, opinions and scientific papers and many more…
For more information, please visit www.enerope.eu
---
AltEnergyMag is an eMagazine full of News, articles and interviews covering the trends and breakthroughs in the Alternative Energy industry. With an emphasis on the state of the art and on the horizon technologies that have strong prospects of commercialization. Our philosophy is to create an outlet where the industry can report on itself. We offer those of you who work or have a passion for the Alternative Energy to contribute articles, news and product information for your peers to read and discover.
---

Biomass events promotion resource is the international events bulletin focusing on biomass news, biomass technologies, biomass conferences and exhibitions.
The website has been established to supply information about the latest events in biomass and bioenergy field. Our main objective is to support biomass industries worldwide, promoting key biomass events. We believe that biomass will play one of the decisive roles in creative sustainable bioenergy Europe.
---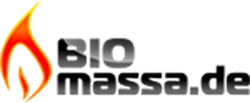 German Biofuel Portal is a specialized international resource for bioenergy, biofuel and biomass products. The web-portal provides up to date information about the fresh product offers, the latest technology achievements and future developments. We do our best so our customers and visitors were well informed and have clear answers for all the questions concerning biomass, biofuel and bioenergy. The main target of the project is to assist its customers in establishing new partner relationships between future biofuel consumers and suppliers.
---

Worldoils is a company that combines the power of marketing as well as the in-house expertise for the Oil, Gas, Offshore and the Maritime industries. Worldoils' web portal www.worldoils.com has become a truly central platform for visitors who need information regarding oil and gas products and services, research, training, conferences, news and events as well as a popular advertising base for providers of Oil, Gas, Marine and Offshore services. Worldoils has also launched the jobs system and a marketplace. In the recent months, Worldoils has strengthened its position as a fast developing central place for buying and selling of land rigs, offshore rigs, barge and subsea equipment.
---
Wood pellets Ukrainian Biofuel Portal – is a specialized B2B platform on biomass and biofuel trade representing extensive base of suppliers and manufactures. Find reliable biofuel traders.
Ukrainian Biofuel Portal carries out mission of a consulting, project management partner, providing professional informational business-to-business service in alternative energy and power supply.
The marketers of Ukrainian Biofuel Portal try their best to find reliable partners from Russia, Belorus and Ukraine.
---
If you would like to be an official Media Partner for 7th European Algae Industry Summit, please do not hesitate to contact:
Dimitri Pavlyk
+44 (0)203 141 0627
dpavlyk@acieu.net