SCHOTT is a leading international technology group in the areas of specialty glass and glass-ceramics. With more than 130 years of outstanding development, materials and technology expertise we offer a broad portfolio of high-quality products and intelligent solutions that contribute to our customers' success. With a production capacity of more than 140,000 tons and production sites in Europe, South America and Asia, SCHOTT's business segment Tubing is one of the world's leading manufacturers of glass tubes, rods and profiles. Approximately 60 glass types are produced in large external diameters and a variety of lengths based on site overlapping strategies in development, production and quality assurance. SCHOTT Tubing provides customised products and services for international growth markets such as pharmaceuticals and electronics as well as industrial and environmental engineering. SCHOTT Tubing and its partners are specifically conducting research for the optimization of photobioreactors. By developing special glass tubing, manifolds, bends and couplings, we give algae producers the possibility to have an ideal technical and economic solution for the construction of photobioreactors for algae cultivation.
---
BDI – BioLife Science GmbH is a company from Austria which is specialized in developing innovative, natural based ingredients, for example derived from high valuable algae-types. The 100% daugther of the BDI – BioEnergy International AG was founded in 2015 and is a producer of natural astaxanthin from the green microalgae Haematococcus Pluvialis. The self-developed, closed cultivation system guarantees the constant, economic production of high-quality algae under optimal conditions, regardless of location. Particular attention was paid to energy optimisation during process development. This indoor cultivation procedure from Austria is one of the most economic in the industry. Due to the longterm experience in the field of engineering, BDI – BioLife Science provides a strong in-house expertise and offers a reliable partnership.
The last years have seen a growing trend to natural ingredients from different sources, esp. affecting the food and cosmetic market. This trend results from increasing concerns for consumer safety and regulatory issues over the introduction of synthetic chemicals into the human food and cosmetic chain. There is high flexibility in the application of natural Astaxanthin: the main areas of use include food supplements, cosmetics and the pharmaceutical industry.
The microalgae "Haematococcus pluvialis" remains the primary natural form for astaxanthin at present. This source has been utilized most extensively in human nutritional supplements and is the form on which all human clinical trials have been conducted. These human clinical trials have demonstrated tangible benefits in the areas of anti-inflammatory, cardiovascular health, eye and brain health, skin improvement and protection of skin from UV damage.
In cosmetic applications natural astaxanthin is well absorbed from skin if applied topically, as it is oil soluble and has small molecules. As pigment it provides an orange to bronze skin tone and is therefore an ideal candidate for self-tanning creams, make-up formulations, masks, after-sun applications etc. Additionally, it has benefits as strong antioxidant and provides natural UV-protection.
---
Plastica Alfa develops innovative polymer based products for water management and  under the constant guidance of its CEO Mario Pace, has succeeded in entering into the worlwide market. In the last twenty years the production department has always been improving lines production and new products for different fields of water management application: irrigation, hydraulics, thermo-hydraulics and oil&gas. In the last six years the attention has focused also in the production of energy from renewable sources and environmental protection after acquisition of a specific know-how on thermochemical conversion of biomass and biochemical conversion of carbon dioxide.
R&D Department develops constantly innovative products and systems and specific biotechnological activities have been focused on CO2 conversion using closed photobioreactors (PBRs). Plastica Alfa is involved into an industrial programme (C3 Project: Carbon Capture & Conversion)  to develop advanced transparent polymeric based materials PBRs. Advanced PC and PMMA polymer based materials and UV additive formulation have been developed  to increase  the photoxidation resistance and to reduce the fouling phenomena on the internal surface of the photobioreactors. R&D Department has developed a technological platform on industrial scale dedicated to the experimental feasibility studies to test different microalgae strains in different cultivation parameters and different process conditions of lighting, thermoregulation, etc. Plastica Alfa and its partners are providing turnkey industrial plant for microalgae cultivation for pharmaceutical and nutraceutical worldwide growth markets.
---
"Buggypower is a biotechnological company specialized in the design, construction and operation of microalgae production units. As microalgae life creators, its mission is to capture and fix CO2 through the use of microalgae, obtaining, with this process, a high quality raw material that guarantees the production of value added products. Microalgae are a micro ingredient with scientifically proven macro benefits. Currently, Buggypower produces several species of microalgae, with a special focus on Chlorella – produced in a marine environment and in a closed production system with patented photobioreactors, which ensures the quality of the product and grants all the micronutrients of sea water.
With many applications, Buggypower is currently developing a wide range of marine microalgae products for the food and feed markets, with leading companies in each sector, thus contributing to the future of mankind through the infinite power of this superfood. It will also be possible to find Buggypower's marine microalgae on the market with its private label, premium cosmetics and food, that will be part of our daily diet.
Buggypower is considered an example by the European Union regarding Circular and Blue Economy due to its sustainable processes and added value products of global application, from the Industrial Production Unit of Porto Santo, a project in partnership with Madeira Electrical Company (EEM).
"The future of nutrition and mankind is in the oceans."
Pedro Escudero, founder and CEO at Buggypower
---
AlgaEnergy is a biotech-based company exclusively focusing on the production and valorization of microalgae. The company consolidates over 4 decades of deep microalgae biotechnology knowledge generated by the main specialized universities, and has invested millionaire resources exclusively in research, positioning itself as the main European reference in this field of science. It leads or participates in international algae related R&D Projects with over 120 top-level consortium members across the globe, always as sole microalgae company. The company collaborates closely with the most reputed Universities and research centers, as well as with the European Commission, who has recently selected AlgaEnergy as one of the few strategic SMEs with the highest growth potential in Europe.
---
ACI has put together a range of packages to suit your requirements. These range from branding options, to full scale partner solutions and can be tailored to meet your objectives and budgets.
If you are launching a new product or service and wish to gain visibility and brand recognition within your industry, contact us today!
For commercial opportunities, please contact:
Hubert Sosnowski
Tel: +48 (0) 61 646 9780
Email: hubert@acieu.net
---
The general objective of the European Algae Biomass Association (EABA) is to promote mutual interchange and cooperation in the field of biomass production and use, including biofuels uses and all other utilisations. It aims at creating, developing and maintaining solidarity and links between its Members and at defending their interests at European and international level. Its main target is to act as a catalyst for fostering synergies among scientists, industrialists and decision makers in order to promote the development of research, technology and industrial capacities in the field of Algae.
http://www.eaba-association.org/en
---

The Algae Biomass Organization (ABO) is a non-profit organization whose mission is to promote the development of viable commercial markets for renewable and sustainable commodities derived from algae. Its membership is comprised of people, companies and organizations across the value chain.
The primary goals of the Algae Biomass Organization are to:
Facilitate commercialization and market development of microalgae biomass specifically for biofuels production and greenhouse gas abatement.
Deliver information to the public on initiatives, funding opportunities, and industry development.
Provide networking and collaboration opportunities.
Establish cutting edge research and commercialization summits and other meeting opportunities.
Develop a high quality interactive repository of information on algae biomass technology, science, products, processes, patents, and economics.
Develop quality and measurement best practices for algal biomass, products, systems technology, and econometrics.
Present career advancement and consultant opportunities.
---
17-19 MAY 2017, GOTHENBURG, SWEDEN
THE ADVANCED BIOFUELS CONFERENCE is intended for those who are interested in creating a sustainable transport sector. Speakers and delegates will be policy makers and politicians, leading scientists, researchers, engineers, as well as executives and representatives from companies, organisations, governments and authorities.
Stay updated on and register on: ADVANCEDBIOFUELSCONFERENCE.ORG


'Building the bioenergy market by spreading knowledge' has been the motto for the publisher of Bioenergy International for more than 30 years. Through a worldwide network, information is communicated in paper and internet versions. The main magazine is published in English and is distributed to 64 countries around the globe (Oct 2008). Local editions in French, Italian, Japanese, Polish, Russian and Spanish languages are available through partners. The Bioenergy International headquarters is located in the center of Stockholm, Sweden. Correspondants and partners are spread all over the world, a guarantee for this truly international product. Distributed to subscribers in 64 countries, at all major bioenergy events, to members in bioenergy associations and on the internet. BIOENERGY INTERNATIONAL – WHENEVER BIOENERGY IS DISCUSSED.
https://www.svebio.se/english/bioenergy-international
---
Energy Business Review is a well established online knowledge portal for the entire energy community, covering Oil & Gas, Power and Mining. We have an audience of over one million hits a year in addition to more than 150,000 registered, opt-in subscribers across the group. Each industry sector has its own landing page with homepages and network sites drilling down into the relevant subsectors, providing you with the latest industry news, feature articles, financial information, blogs, newsletters, and market analysis reports. For latest industry news and technical papers or to sign up to our free newsletter visit http://bit.ly/2n9lJ9B
---
BIOFUELS INTERNATIONAL magazine is brought out 10 times a year and is the leading global publication in the market. Designed to appeal to those who wish to learn and be kept abreast of this increasingly important area, the magazine encompasses, biodiesel, bioethanol, and biomass.
Every issue includes in-depth news analysis and features on related subjects, including distribution, handling, storage, equipment and second generation technology. Industry experts regularly contributing to the magazine include the European Bioethanol Fuel Association and Will Thurmond, author of Biodiesel 2020: A global market survey.
Biofuels International is mailed to a minimum of 3,000 named individuals within the sector.
---
Advanced Biofuels USA advocates for the adoption of advanced biofuels as an energy security, economic development, military flexibility and climate change mitigation solution.  Technology neutral and feedstock agnostic, the organization helps clarify details of controversial issues, provides information about job opportunities, helps teachers and students prepare educational materials in science, math and social lessons related to energy security, economic development and environmental sustainability challenges. The website serves a world-wide audience of 32,000 page views/month as a free library of information helping investors, researchers, producers, legislators, opinion-leaders and consumers understand "from seed to wheel" the options they have when it comes to biofuels.
http://advancedbiofuelsusa.info/
---
Alternative Energy Africa is the continent's first magazine dedicated to literally filling the energy information gap in Africa. Alternative Energy Africa provides its readers updates on private sector projects, government initiatives, business and investment news, and strategies for a thriving alternative/renewable energy market on the African continent, all of this in addition to global project news and groundbreaking technology coverage. And to complement the magazine, www.AE-Africa.com offers the latest updates between issues making the AEA online and print duo "the premiere source" of alternative and renewable energy news covering the African continent.
---
GREENEA – Your broker in Europe specialized in waste-based feedstock and Biodiesel
We offer brokerage services to companies producing raw materials and to companies in the Oleochemicals, Bioenergy and Biofuels sector. Our industry expertise in agriculture, renewable feedstock and market trends allows us to offer advice, solutions and bring you new customers. In this sense, Greenea brings about significant development opportunities for your company.
Our team provides services to regional biofuels producers, petroleum refineries, pet food & feed industry players, biomass power plants and traders thanks to the company's close relationship with producers and suppliers of feedstock & Biofuels in Europe and worldwide.
Visit us at http://www.greenea.com/en/
---
International Aquafeed reflects a passion for aquafeed and excitement about new technology. Our objective is to be a respected provider of information about aquafeed in the widest sense.
Feed makes up around 70 percent of the cost of producing farmed fish. In each issue, we take an in-depth look at a wide range of technical issues associated with aquafeed production and use. We bring our readers global news about new technology and research, feed ingredients and micro-ingredients, market trends and all issues that impact on the aquafeed supply chain today and tomorrow.
We have a deep commitment to our readers and our advertisers. We believe in quality information and quality design, just as you believe in the quality of your products.
Visit us at http://www.aquafeed.co.uk/
---
Perfumery and Cosmetics Association of Russia (PCAR) is the national trade association of the federal level. PCAR is a member of the Chamber of Commerce and Industry of Russia and a corresponding member of Cosmetics Europe. PCAR's members are Russian manufacturers of cosmetics, the Russian representatives of the leading global manufacturers of raw materials for cosmetics, trade companies and professional magazines. PCAR participates in developing of regulatory documents, supports research and innovations in cosmetic industry, provides industry specialists with trainings and represents Russia at the international level. PCAR organizes the International Scientific-Practical Conference «Cosmetic Industry: Envision the Future» annually since 1996.
Address: 119021, Moscow, Russia, L'va Tolstogo str, 5/1, office B-506
Website: www.pcar.ru
E-mail: info@pcar.ru
Tel.: +7 495 980 82 40/41/42
---
Enerope is an overall  energy portal  on a European scale. It is designed  for  experts and management within the energy industry. The platform continuously offers relevant information about all energy  fields. Beside country-specific information, enerope brings you a pan=European  overview on market players and on up-to-date topics. Enerope is spilt up into two  main components, namely:
– market players and events calendar
– knowledge management (for  members only)
Enerope  comprises numerous multi=lingual databases,  offering comprehensive information through selective filters. These include:
– adressbook : market players and their products and services
– energy events calendar: conferences, seminars, forums, fairs
– energy news and press releases
– energy lexicon: 28  pages, partially illustrated
– market price monitor
– studies, stats, opinions and scientific papers and many more…
For more information, please visit www.enerope.eu
---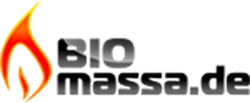 German Biofuel Portal is a specialized international resource for bioenergy, biofuel and biomass products. The web-portal provides up to date information about the fresh product offers, the latest technology achievements and future developments. We do our best so our customers and visitors were well informed and have clear answers for all the questions concerning biomass, biofuel and bioenergy. The main target of the project is to assist its customers in establishing new partner relationships between future biofuel consumers and suppliers.
---

Worldoils is a company that combines the power of marketing as well as the in-house expertise for the Oil, Gas, Offshore and the Maritime industries. Worldoils' web portal www.worldoils.com has become a truly central platform for visitors who need information regarding oil and gas products and services, research, training, conferences, news and events as well as a popular advertising base for providers of Oil, Gas, Marine and Offshore services. Worldoils has also launched the jobs system and a marketplace. In the recent months, Worldoils has strengthened its position as a fast developing central place for buying and selling of land rigs, offshore rigs, barge and subsea equipment.
---
Wood pellets Ukrainian Biofuel Portal – is a specialized B2B platform on biomass and biofuel trade representing extensive base of suppliers and manufactures. Find reliable biofuel traders.
Ukrainian Biofuel Portal carries out mission of a consulting, project management partner, providing professional informational business-to-business service in alternative energy and power supply.
The marketers of Ukrainian Biofuel Portal try their best to find reliable partners from Russia, Belorus and Ukraine.
---
Algae World News provides professional news, networking, and advertising service for the algae and algae-related industries around the world. We aim to generate research and commercial opportunities, at the same time inspires creative minds to invent and innovate for the algae industry. ALGAE WORLD NEWS core value focuses on raising the public awareness of the importance of algal biotechnology, resolving global environmental, food, feed, and fuel crises.
---
Since 1995, we have gathered industry stakeholders from all over the world to discuss regional and global issues impacting our industry.
F&L Asia provides a forum for:
Identifying emerging issues
Promoting consensus
Sharing of best practices
Building networks
Connecting businesses
Over the years, F&L Asia has played a unique role in the fuels and lubricants industry in the Asia-Pacific region, setting it apart from other industry publications and commercial conferences.
---
EUBIA, the European Biomass Industry Association, was established in 1996 as an international non-profit association in Brussels, Belgium. It groups together market forces, technology providers, and knowledge centres, all of them active in the field of biomass.
EUBIA's main objective is to support the European biomass industries at all levels, promoting the use of biomass as an energy source, developing innovative bioenergy concepts and fostering international co-operation within the bioenergy field. EUBIA's vision is a strong and reliable biomass sector able to contribute significantly to a global, sustainable energy system, preserving ecosystems equilibrium and ensuring economic development.
Given that biomass will have an important role to play in promoting sustainable development worldwide and the deployment of clean energies, EUBIA intends to contribute in strengthening European policies in this sector, protecting industrial interest, identifying new opportunities, promoting job creation and better environment conditions.
---
The European Biomass Research Network (EUBREN) is an initiative developed by the European Biomass Industry Association which consists of a selection of Universities and Research centers from the European Union member states. The initiative is the result of several year of experience in which EUBIA has dedicated its efforts to promote and support new industry oriented initiatives in cooperation with investors, small and large private enterprises, etc.
EUBREN will actively work on new "Research-for-industry" projects focused on the development of advanced technologies and strategies. New initiatives, activities and projects promoted by EUBREN will be of interest for the industry and should be oriented on an improvement of biobased products and bioenergy competitiveness in the European Market. EUBREN will therefore foster synergies among its members and with the industry in order not only to reach breaking research advances but also to easily commercialize them.
Furthermore, as the Network of leading academic centres in the field of biomass, EUBREN shall play an essential role as a disseminator of knowledge and good practice and making biomass research alive in public debate.
http://www.eubren.com/
---
AltEnergyMag is an eMagazine full of News, articles and interviews covering the trends and breakthroughs in the Alternative Energy industry. With an emphasis on the state of the art and on the horizon technologies that have strong prospects of commercialization. Our philosophy is to create an outlet where the industry can report on itself. We offer those of you who work or have a passion for the Alternative Energy to contribute articles, news and product information for your peers to read and discover.
---
Lexxion is a legal publisher focusing on European topics,  including European State Aid Law, Renewable Energy Law, European Procurement and Public Private Partnership. In addition to the books and journals published, we organise conferences for experts from the public and private sector. We've organised numerous events over the last ten years in close cooperation with the European Commission services.
We have a deep commitment to our readers and our advertisers. We believe in quality information and quality design, just as you believe in the quality of your products.
Visit us at http://www.lexxion.de/en.html
---
Biomass events promotion resource is the international events bulletin focusing on biomass news, biomass technologies, biomass conferences and exhibitions.
The website has been established to supply information about the latest events in biomass and bioenergy field. Our main objective is to support biomass industries worldwide, promoting key biomass events. We believe that biomass will play one of the decisive roles in creative sustainable bioenergy Europe.
---
E-Energy Market supports professionals in the biobased and sustainable industry to get its sales, feed stocks, employees, news, business services, supplies and information about events.
E-Energy Market offers this at www.E-EnergyMarket.com , where you find:
Superior filtering of Events and booking with discounts.
The Business Directory.
News Alert for News of categories of your choice.
Press releases for your company.
Bookstore for the biobased and sustainable industry professional.
Vacancies in Jobs.
To enjoy the benefits, register at www.E-EnergyMarket.com and get the Free membership. You will receive 5 credits at registration and one credit monthly. All without costs! Don´t wait any longer and register now.
---
Gulf Oil and Gas (GOG) is the gateway to the oil and gas markets in the eastern hemisphere. Gulf Oil and Gas attracts thousands of professional regular visitors each day. With 50% of our audience defining themselves as engineers and another 25% in managerial roles, we deliver a captive audience of professionals responsible for specifying projects and making purchasing decisions. GOG 3D Projects service tracks information for 2000+ projects across the Middle East, Asia and Africa. GOG career centre is dedicated to assisting organizations in building their engineering and technical resources.
http://www.gulfoilandgas.com/WEBPRO1/PROD1/Eventslist.ASP
---
If you would like to be an official Media Partner for 8th European Algae Industry Summit, please do not hesitate to contact:
Dimitri Pavlyk
Tel: +44 (0)203 141 0627
Email: dpavlyk@acieu.net