Bharadwaj Kummamuru, Executive Director, World Bioenergy Association
Oskar Meijerink, Business Development Manager, SkyNRG
Arvid Loken, Senior Advisor – Carbon Reduction Programme, Avinor
Nicole Rencoret, Head of Communications and Development, Sustainable Shipping Initiative
Philippe Mengal, Executive Director, Bio-based Industries Joint Undertaking
Carlos Ocampo, Global Business Director – Biomass, Novozymes
Michael Hecquet, BioTfuel R&D Coordinator, TOTAL RC on behalf of Bionext
Roel Vleeschouwers, Business Development Manager Sustainable Chemistry, VITO
Senior Representative, Axens
Panu Routasalo, Vice President, UPM Biofuels
Bart Hellings, Head of Innovation, GoodFuels
Erik Wormslev, Director Innovation, NIRAS
Havard Wollan, CEO, Biokraft
Axens' technology portfolio for the production of biofuels and bio-sourced chemicals includes cellulosic ethanol production via the Futurol™ technology. Combining this technology with the Atol® process leads to the production of bio-ethylene through the ethanol dehydration. Also part of the Axens' offer is the Vegan® technology for the production of renewable jet-fuel and diesel via lipid hydroprocessing. In addition, Axens participates in several projects including BioTfueL for the production of biojet and diesel from cellulosic feedstocks, BioButterfly for the production of biobutadiene and renewable aromatics via the Anellotech partnership.
Axens (www.axens.net) is a group providing a complete range of solutions for the conversion of oil and biomass to cleaner fuels, the production and purification of major petrochemical intermediates as well as all of natural gas' treatment and conversion options. The offer includes technologies, equipment, furnaces, modular units, catalysts, adsorbents and related services. Axens is ideally positioned to cover the entire value chain, from feasibility study to unit start-up and follow-up throughout the entire unit cycle life. This unique position ensures the highest level of performance with a reduced environmental footprint.
---
AFRY is an international engineering, design and advisory company. We support our clients to progress in sustainability and digitalisation. We are 17,000 devoted experts within the fields of infrastructure, industry and energy, operating across the world to create sustainable solutions for future generations.
Making Future
---
GEA – Engineering for better world
The GEA is one of the largest providers for equipment and process technology worldwide particularly for the bioeconomy industry. The GEA Group focuses on demanding production processes and supplies its customers with efficient solutions in the field of biofuels.
The commercial application of the latest advances in biofuels requires an equally advanced standard of process technology solutions. Successful upscaling of test processes to industrial levels is one challenge to be met. Others are the combination of different process steps in plant designs, and reliable quality control on an industrial scale. Offering the competencies of highly experienced process technology specialists in one structured portfolio, GEA is the go-to address for producers and EPC when it comes to meeting these challenges.
---
Chempolis Ltd – A true biorefining expert
Chempolis is a renowned provider of groundbreaking biorefining technologies for energy, biofuel, oil, paper and chemical industries. Chempolis' formico® technologies turn biomass into high-quality products profitably and responsibly. Our technologies offer a 30 percent better cash flow and a significantly shorter payback period than competition.
Chempolis' biorefining processes are designed to minimize environmental impacts and maximize social benefits. Our green reach is global.
Chempolis' technologies enable bioethanol, high quality pulps like dissolving pulp, cellulosic sugars, biochemicals and sulfur-free lignin to be produced sustainably from all lignocellulosic raw materials. Our processes are fitted to use hardwood and softwood, non-wood and non-food biomasses such as straw, bagasse, corn stover, EFB and bamboo, to name but a few.
Chempolis' business model is to license biorefining technologies but our expertise covers also conceptual, process and plant engineering. Our dedication to create clean and efficient solutions has resulted in more than 100 granted patents.
Our concept was invented and tested at the state of the art in-house biorefinery we designed, built and run in Oulu, Finland. The biorefinery functions as Chempolis' main hub of innovation where we also offer full-scale testing services for our clients and partners.
---
Novozymes is the world leader in biological solutions for industrial applications. As the leading provider of enzymes and yeasts for the cellulosic biorefining industry. Novozymes is committed to investing in products and solutions that bring the industry to scale profitably and with lowest risk. By partnering with our customers, we will tailor our enzymes and the supply solution and make each project a success. With a focus on sustainability and shaped by the promise of biology, we step into a future of better business – for our customers, for Novozymes and for the world.
---
ACI has put together a range of packages to suit your requirements. These range from branding options, to full scale partner solutions and can be tailored to meet your objectives and budgets.
If you are launching a new product or service and wish to gain visibility and brand recognition within your industry, contact us today!
For commercial opportunities, please contact:
Sam Cormack
Tel: +44 (0) 20 3141 0626
E-mail: [email protected]

The Bioenergy Association of Finland (Bioenergia)  is the guardian of the interests of more than three hundred member organizations and individual members. As the EU and Finland move towards carbon neutrality, we want to develop the bioenergy sector so that Finland has the best conditions in the world to produce sustainable and even carbon-negative products based on biomass. In our operations, we strive for the highest possible value added and exports, and we support energy self-sufficiency, security of energy supply and supply, employment and the regional economy. We work together with our members as part of a bio- and circular economy where energy is recovered from by-products.
For more information visit us at https://www.bioenergia.fi/
---
'Building the bioenergy market by spreading knowledge' has been the motto for the publisher of Bioenergy International for more than 30 years. Through a worldwide network, information is communicated in paper and internet versions. The main magazine is published in English and is distributed to 64 countries around the globe (Oct 2008). Local editions in French, Italian, Japanese, Polish, Russian and Spanish languages are available through partners. The Bioenergy International headquarters is located in the center of Stockholm, Sweden. Correspondants and partners are spread all over the world, a guarantee for this truly international product. Distributed to subscribers in 64 countries, at all major bioenergy events, to members in bioenergy associations and on the internet. BIOENERGY INTERNATIONAL – WHENEVER BIOENERGY IS DISCUSSED.
https://www.svebio.se/english/bioenergy-international
---
BIOFUELS INTERNATIONAL magazine is brought out 10 times a year and is the leading global publication in the market. Designed to appeal to those who wish to learn and be kept abreast of this increasingly important area, the magazine encompasses, biodiesel, bioethanol, and biomass.
Every issue includes in-depth news analysis and features on related subjects, including distribution, handling, storage, equipment and second generation technology. Industry experts regularly contributing to the magazine include the European Bioethanol Fuel Association and Will Thurmond, author of Biodiesel 2020: A global market survey.
Biofuels International is mailed to a minimum of 3,100 named individuals within the sector and is the industry's only audited magazine. These consist of senior engineers, technical managers, project managers, CEOs/managing directors and logistics and distribution managers, as well as the appropriate and relevant financial and trade bodies with a specific interest in the biofuels industry.
For more information please contact Claire Smith on [email protected]
Direct line +44 (0)203 551 5751 www.biofuels-news.com
---
Chemical Search International specialises in global talent acquisition, management and professional development for the chemicals, materials, resources and bioscience sectors. Check out our exclusive ChemExecSM | Executive Club offering faster, simpler networking for our industry. Please join our Club or get in touch for an exploratory chat.
---
WoodBusinessPortal.com is an online market for wood industry, for acquisitions and sales, being one of the largest business to business markets in Europe, with thousands of offers and demands for timber, furniture, panels, plywood, veneer, plywood, chipboard, MDF & Fibreboard, logs, parquet flooring, wooden houses, wooden toys, pallets, euro pallets, firewood, pellets, briquettes etc.
For more information, please visit http://www.woodbusinessportal.com/
---

PlasticPortal.eu® is a business portal for the professionals in the plastics industry in Czech and Slovak republic. The purpose of the portal is a comprehensive support for managers in carrying out tasks associated with increasing sales, supplies the best solution in the field of raw materials, machines and equipment, company promotion and human resources seeking.
http://www.plasticportal.eu/en
---
AltEnergyMag is an eMagazine full of News, articles and interviews covering the trends and breakthroughs in the Alternative Energy industry. With an emphasis on the state of the art and on the horizon technologies that have strong prospects of commercialization. Our philosophy is to create an outlet where the industry can report on itself. We offer those of you who work or have a passion for the Alternative Energy to contribute articles, news and product information for your peers to read and discover.
---

Biomass events promotion resource is the international events bulletin focusing on biomass news, biomass technologies, biomass conferences and exhibitions.
The website has been established to supply information about the latest events in biomass and bioenergy field. Our main objective is to support biomass industries worldwide, promoting key biomass events. We believe that biomass will play one of the decisive roles in creative sustainable bioenergy Europe.
---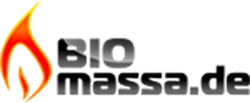 German Biofuel Portal is a specialized international resource for bioenergy, biofuel and biomass products. The web-portal provides up to date information about the fresh product offers, the latest technology achievements and future developments. We do our best so our customers and visitors were well informed and have clear answers for all the questions concerning biomass, biofuel and bioenergy. The main target of the project is to assist its customers in establishing new partner relationships between future biofuel consumers and suppliers.
---
Wood pellets Ukrainian Biofuel Portal – is a specialized B2B platform on biomass and biofuel trade representing extensive base of suppliers and manufactures. Wood pellets Ukrainian Biofuel Portal – is a specialized B2B platform on biomass and biofuel trade representing extensive base of suppliers and manufactures. Find reliable biofuel traders.
Ukrainian Biofuel Portal carries out mission of a consulting, project management partner, providing professional informational business-to-business service in alternative energy and power supply.  The marketers of Ukrainian Biofuel Portal try their best to find reliable partners from Russia, Belorus and Ukraine.
---
Ukrainian Biofuel Suppliers is a specialized B2B portal dedicated to solid biofuel and biomass trade that is aimed to assist the companies in developing their business, searching reliable suppliers and buyers.
The key advantages of Ukrainian Biofuel Suppliers are the greatest amount of leads related to biofuel and biomass from Ukrainian suppliers. Managers of Ukrainian Biofuel Suppliers try their best to find reliable partners from Ukraine.
Ukrainian Biofuel Suppliers provides the most complete, accurate and up-to-date information on biomass products and Ukrainian producers and suppliers available anywhere on the web. Nowadays, Ukrainian Biofuel Suppliers is an international B2B portal, specializing in bridging the gap between global buyers and Ukrainian biofuel suppliers.
---

Worldoils is a company that combines the power of marketing as well as the in-house expertise for the Oil, Gas, Offshore and the Maritime industries. Worldoils' web portalwww.worldoils.com has become a truly central platform for visitors who need information regarding oil and gas products and services, research, training, conferences, news and events as well as a popular advertising base for providers of Oil, Gas, Marine and Offshore services. Worldoils has also launched the jobs system and a marketplace. In the recent months, Worldoils has strengthened its position as a fast developing central place for buying and selling of land rigs, offshore rigs, barge rigs and other oilfield and subsea equipment.
---
Project Cargo Network (PCN) is an ISO 9001:2008 certified organisation established to provide a networking platform for the world's top project cargo specialists. Our Members handle the transportation of oversized and heavy items or shipments that consist of complex components that must be disassembled, shipped and then re-assembled.  They offer project cargo management for engineering, procurement and construction companies servicing energy, mining, chemical, petrochemical, pipeline, infrastructure and other sectors. Our fast-growing organisation currently comprises of 130+ heavy lift specialists in 70+ countries.
Visit www.projectcargonetwork.com
---

ASD Media is an online media company. We provide professionals in dedicated markets with news, intelligence, and interaction opportunities. During the last five years we developed dedicated websites for events, reports, news distribution and source data, and changed the name of the ASD-Network to ASDNews to emphasize the news focus.
---
Actualidad Marítima y Portuaria – Daily Offer of jobs into the maritime, port and logistics sectors News, Vessels, Companies, Ports, Customs, Events … Oferta diaria de empleos en los sectores marítimo-portuario y logístico Noticias, Buques, Empresas, Puertos, Aduanas, Eventos …