AFRY is an international engineering, design and advisory company. We support our clients to progress in sustainability and digitalisation. We are 17,000 devoted experts within the fields of infrastructure, industry and energy, operating across the world to create sustainable solutions for future generations.
Making Future
---
Outotec develops leading technologies and services for the sustainable use of Earth's natural resources. Our 4,000 top experts are driven by each customer's unique challenges across the world. Outotec's comprehensive offering creates the best value for our customers in the mining, metal, energy, and chemical industries. Outotec shares are listed on NASDAQ Helsinki.
---
Haldor Topsoe has extensive experience in converting wood-based feedstocks into high-value fuels, making it possible to add renewable fuels directly into the existing fuel systems without any adjustments.
Based on decades of experience as provider of process solutions for plants and refineries, Haldor Topsoe supplies high-performing solutions tailored to assure optimal performance. Production of gasoline, A1-quality jet fuel, and diesel from any renewable feed is possible with our HydroFlex™ technology and catalysts. Haldor Topsoe has researched innovative solutions for producing renewable fuels since 2004, and our HydroFlex™ solutions have been in operation for several years in 20+ units in Europe, North America, and Southeast Asia.
Haldor Topsoe is a world leader in catalysis and surface science, committed to helping our customers achieve optimal performance. We enable companies to get the most out of their processes and products, using the least possible energy and resources, in the most responsible way. We are headquartered in Denmark, and our areas of expertise include project development, R&D, engineering, production, and sales & service across the globe.
---
Novozymes is the world leader in biological solutions. Together with customers, partners and the global community, we improve industrial performance while preserving the planet's resources and helping build better lives. As the world's largest provider of enzyme and microbial technologies, our bioinnovation enables higher agricultural yields, low-temperature washing, energy-efficient production, renewable fuel and many other benefits that we rely on today and in the future. We call it Rethink Tomorrow.
---
Axens' technology portfolio for the production of biofuels and bio-sourced chemicals includes cellulosic ethanol production via the Futurol™ technology. Combining this technology with the Atol® process leads to the production of bio-ethylene through the ethanol dehydration. Also part of the Axens' offer is the Vegan® technology for the production of renewable jet-fuel and diesel via lipid hydroprocessing. In addition, Axens participates in several projects including BioTfueL for the production of biojet and diesel from cellulosic feedstocks, BioButterfly for the production of biobutadiene and renewable aromatics via the Anellotech partnership.
Axens is a group providing a complete range of solutions for the conversion of oil and biomass to cleaner fuels, the production and purification of major petrochemical intermediates as well as all of natural gas' treatment and conversion options. The offer includes technologies, equipment, furnaces, modular units, catalysts, adsorbents and related services. Axens is ideally positioned to cover the entire value chain, from feasibility study to unit start-up and follow-up throughout the entire unit cycle life. This unique position ensures the highest level of performance with a reduced environmental footprint.
---
Aikona Ltd. deals with development of a biofuels technology based on the European patent No. EP2129746 ("DNS"). The DNS is set for its market launch in 2020.
DNS represents the outcome of manufacturing process to gain aliphatic and cyclic hydrocarbons through catalytic deoxidisation of natural substances.
This is a unique chemical-physical principle for manufacturing of biofuels and the quality of final DNS product is very high.
The reaction is triggered off with a powerful electromagnetic and infra-red radiation aimed at the homogenised solution with the input raw material and the oxidising agent.
GREEN + SAFE & SIMPLE + EFFICIENT = DNS
DNS is Highly economical fuel in terms of GHG
DNS is Safe and Simple production technology
DNS is Effective production principle and this method also generates production cost savings when compared to the traditional bio-components
HYDROTREATMENT
DNS and hydrotreatment within refinery facilities
When implemented within the hydrogenation process in refineries, the DNS brings a positive effect on H consumption when compared to hydrogenation of the standard refinery raw material.
---
GRAS meets the demand for efficient and effective solutions to assess, monitor and document sustainable and deforestation-free agricultural production. Whether you are looking to implement and verify your zero-deforestation commitment, whether you want to check potential investments against relevant sustainability criteria or whether you need to prepare for a certification audit by excluding high risk suppliers from your supply base – the GRAS team is happy to find the best and most efficient solution for you.
GRAS develops ad-hoc solutions meeting customers´ needs regarding land use management. This include the planning, implementation and monitor of biodiversity strategies, make land use management easier and more efficient through the use of remote sensing data and monitor strictly protected and high biodiversity landscapes even in remote areas. Further GRAS can  provide support in the detection of forest diseases and their spread as well as the detection of fires within or in the close vicinity to the customers' land.
Additionally, GRAS supports efficient and credible farmers (in particular independent smallholders) management and certification processes by enabling the efficient visualization and analysis of farmers' data. GRAS allows traceability of products from farmers to recipients in an interactive tool.
---
The Bioprocess Pilot Facility (BPF) is a unique public pilot facility with extensive experience in the piloting of biobased processes since the 1960s. BPF is an independent non-profit entity. BPF owns over 250 pieces of operational piloting equipment and employs about 40 people, making it a world-class facility to scale up biobased processes. BPF is a service provider in the field of scaling up: BPF's knowledge and experience is related to the art of scaling up. BPF has piloting equipment related to biomass pre-treatment, fermentation and downstream processing (i.e. separation and purification processes), making it ideally suited to assist in scaling up biobased processes, such as for example second generation biofuels and chemicals. BPF usually works under strict confidentiality in bilateral projects with a customer. IP from a pilot project remains with the customer of BPF.
---
ACI has put together a range of packages to suit your requirements. These range from branding options, to full scale partner solutions and can be tailored to meet your objectives and budgets.
If you are launching a new product or service and wish to gain visibility and brand recognition within your industry, contact us today!
For commercial opportunities, please contact:
Sam Cormack
Tel: +44 (0) 20 3141 0626
Email: [email protected]
Gier Ingebroud, ECO-1 Bioenergies – "Good discussions, networking and a patient audience"
Jyrki Vähätalo, Finnish Transport Safety Agency Trafi – "Excellent last session (five) and overall all sessions!"
Patrick Pitkanen, ST1 – "Good spirit! The event is growing and getting better every year!"
Perry Toms, Steeper Energy  – "The conference was very well attended with influential players in the biofuel space => Excellent value for money and time invested"
Mark Wolthuis, VARO Energy  – "Great stuff, lots of challenges"
Juergen Bernath, ASG Analytik-Service GmbH – "Thank you for great conference enlightening"
Richard Holm, Embassy of The Kingdom of The Netherlands in Sweden – "Great event, good discussion and positive vibes! Lets rock the world"
Soren Eriksson, Preem –  "Great event, lots of good stuff and good discussions"
Laszlo Domokos, CRI Catalyst Company – "A great opportunity to exchange views, learn about the latest industry developments and discuss the future of the industry. Well organised!"
Bart Hellings, Goodfuels – "Great event, well done getting some interesting new additions to the program compared to last year. It's definitely one of the events we keep coming back to with great pleasure and always take interesting knowledge and contacts home. Thanks!"
'Building the bioenergy market by spreading knowledge' has been the motto for the publisher of Bioenergy International for more than 30 years. Through a worldwide network, information is communicated in paper and internet versions. The main magazine is published in English and is distributed to 64 countries around the globe (Oct 2008). Local editions in French, Italian, Japanese, Polish, Russian and Spanish languages are available through partners. The Bioenergy International headquarters is located in the center of Stockholm, Sweden. Correspondants and partners are spread all over the world, a guarantee for this truly international product. Distributed to subscribers in 64 countries, at all major bioenergy events, to members in bioenergy associations and on the internet. BIOENERGY INTERNATIONAL – WHENEVER BIOENERGY IS DISCUSSED.
https://www.svebio.se/english/bioenergy-international
---
BIOFUELS INTERNATIONAL magazine is brought out 10 times a year and is the leading global publication in the market. Designed to appeal to those who wish to learn and be kept abreast of this increasingly important area, the magazine encompasses, biodiesel, bioethanol, and biomass.
Every issue includes in-depth news analysis and features on related subjects, including distribution, handling, storage, equipment and second generation technology. Industry experts regularly contributing to the magazine include the European Bioethanol Fuel Association and Will Thurmond, author of Biodiesel 2020: A global market survey.
Biofuels International is mailed to a minimum of 3,100 named individuals within the sector and is the industry's only audited magazine. These consist of senior engineers, technical managers, project managers, CEOs/managing directors and logistics and distribution managers, as well as the appropriate and relevant financial and trade bodies with a specific interest in the biofuels industry.
For more information please contact Claire Smith on [email protected]
Direct line +44 (0)203 551 5751 www.biofuels-news.com
---
Chemical Search International specialises in global talent acquisition, management and professional development for the chemicals, materials, resources and bioscience sectors. Check out our exclusive ChemExecSM | Executive Club offering faster, simpler networking for our industry. Please join our Club or get in touch for an exploratory chat.
---
WoodBusinessPortal.com is an online market for wood industry, for acquisitions and sales, being one of the largest business to business markets in Europe, with thousands of offers and demands for timber, furniture, panels, plywood, veneer, plywood, chipboard, MDF & Fibreboard, logs, parquet flooring, wooden houses, wooden toys, pallets, euro pallets, firewood, pellets, briquettes etc.
For more information, please visit http://www.woodbusinessportal.com/
---
Advanced Biofuels USA advocates for the adoption of advanced biofuels as an energy security, economic development, military flexibility and climate change mitigation solution.  Technology neutral and feedstock agnostic, the organization helps clarify details of controversial issues, provides information about job opportunities, helps teachers and students prepare educational materials in science, math and social lessons related to energy security, economic development and environmental sustainability challenges. The website serves a world-wide audience of 32,000 page views/month as a free library of information helping investors, researchers, producers, legislators, opinion-leaders and consumers understand "from seed to wheel" the options they have when it comes to biofuels.
http://advancedbiofuelsusa.info/
---

PlasticPortal.eu® is a business portal for the professionals in the plastics industry in Czech and Slovak republic. The purpose of the portal is a comprehensive support for managers in carrying out tasks associated with increasing sales, supplies the best solution in the field of raw materials, machines and equipment, company promotion and human resources seeking.
http://www.plasticportal.eu/en
---
Bunkerspot magazine
The bi-monthly Bunkerspot magazine, launched in February 2004, focuses on the technical, operational, commercial, environmental and legal aspects of bunkering. It is written by experienced bunker journalists and a team of highly-respected industry experts.
Bunkerspot website
The Bunkerspot website includes subscription-based real-time news and pricing service, as well as information channels, industry announcements and updates on conferences, exhibitions and other key events. An annual subscription entitles you to see all the subscribers' newsboard stories and access thousands of articles on the Search Archive.
Visit us at www.bunkerspot.com
---
AltEnergyMag is an eMagazine full of News, articles and interviews covering the trends and breakthroughs in the Alternative Energy industry. With an emphasis on the state of the art and on the horizon technologies that have strong prospects of commercialization. Our philosophy is to create an outlet where the industry can report on itself. We offer those of you who work or have a passion for the Alternative Energy to contribute articles, news and product information for your peers to read and discover.
---

Biomass events promotion resource is the international events bulletin focusing on biomass news, biomass technologies, biomass conferences and exhibitions.
The website has been established to supply information about the latest events in biomass and bioenergy field. Our main objective is to support biomass industries worldwide, promoting key biomass events. We believe that biomass will play one of the decisive roles in creative sustainable bioenergy Europe.
---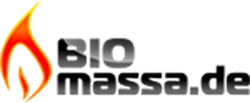 German Biofuel Portal is a specialized international resource for bioenergy, biofuel and biomass products. The web-portal provides up to date information about the fresh product offers, the latest technology achievements and future developments. We do our best so our customers and visitors were well informed and have clear answers for all the questions concerning biomass, biofuel and bioenergy. The main target of the project is to assist its customers in establishing new partner relationships between future biofuel consumers and suppliers.
---
Wood pellets Ukrainian Biofuel Portal – is a specialized B2B platform on biomass and biofuel trade representing extensive base of suppliers and manufactures. Wood pellets Ukrainian Biofuel Portal – is a specialized B2B platform on biomass and biofuel trade representing extensive base of suppliers and manufactures. Find reliable biofuel traders.
Ukrainian Biofuel Portal carries out mission of a consulting, project management partner, providing professional informational business-to-business service in alternative energy and power supply.  The marketers of Ukrainian Biofuel Portal try their best to find reliable partners from Russia, Belorus and Ukraine.
---
Ukrainian Biofuel Suppliers is a specialized B2B portal dedicated to solid biofuel and biomass trade that is aimed to assist the companies in developing their business, searching reliable suppliers and buyers.
The key advantages of Ukrainian Biofuel Suppliers are the greatest amount of leads related to biofuel and biomass from Ukrainian suppliers. Managers of Ukrainian Biofuel Suppliers try their best to find reliable partners from Ukraine.
Ukrainian Biofuel Suppliers provides the most complete, accurate and up-to-date information on biomass products and Ukrainian producers and suppliers available anywhere on the web. Nowadays, Ukrainian Biofuel Suppliers is an international B2B portal, specializing in bridging the gap between global buyers and Ukrainian biofuel suppliers.
---

Worldoils is a company that combines the power of marketing as well as the in-house expertise for the Oil, Gas, Offshore and the Maritime industries. Worldoils' web portalwww.worldoils.com has become a truly central platform for visitors who need information regarding oil and gas products and services, research, training, conferences, news and events as well as a popular advertising base for providers of Oil, Gas, Marine and Offshore services. Worldoils has also launched the jobs system and a marketplace. In the recent months, Worldoils has strengthened its position as a fast developing central place for buying and selling of land rigs, offshore rigs, barge rigs and other oilfield and subsea equipment.
---
Project Cargo Network (PCN) is an ISO 9001:2008 certified organisation established to provide a networking platform for the world's top project cargo specialists. Our Members handle the transportation of oversized and heavy items or shipments that consist of complex components that must be disassembled, shipped and then re-assembled.  They offer project cargo management for engineering, procurement and construction companies servicing energy, mining, chemical, petrochemical, pipeline, infrastructure and other sectors. Our fast-growing organisation currently comprises of 130+ heavy lift specialists in 70+ countries.
Visit www.projectcargonetwork.com
---

ASD Media is an online media company. We provide professionals in dedicated markets with news, intelligence, and interaction opportunities. During the last five years we developed dedicated websites for events, reports, news distribution and source data, and changed the name of the ASD-Network to ASDNews to emphasize the news focus.
---
Actualidad Marítima y Portuaria – Daily Offer of jobs into the maritime, port and logistics sectors News, Vessels, Companies, Ports, Customs, Events … Oferta diaria de empleos en los sectores marítimo-portuario y logístico Noticias, Buques, Empresas, Puertos, Aduanas, Eventos …