Quantis guides top organizations to define, shape and implement intelligent environmental sustainability solutions. In a nutshell, our creative geeks take the latest science and make it actionable. They deliver resilient strategies, robust metrics, useful tools, and credible communications.
With offices in the US, France, Switzerland, Germany, Italy and Colombia and clients around the world, Quantis is a key partner in inspiring sustainable change on a global scale.
(re)discover Quantis at www.quantis-intl.com
---
UPM Raflatac is a leading global supplier of pressure sensitive labelling solutions. Our self-adhesive label materials are used for product and information labelling across a wide range of end-uses – from pharmaceuticals and security to food and beverage applications. We employ around 3,000 people and made sales of EUR 1.4 billion (USD 1.5 billion) in 2016​. UPM Raflatac is part of UPM – The Biofore Company.
Find out more at www.upmraflatac.com and www.upm.com
---
About thinkstep: Sustainability Consulting and Software
thinkstep enables organizations worldwide to succeed sustainably. Our industry-leading sustainability software, data and consulting services help businesses drive operational excellence, product innovation, brand value and regulatory compliance. With a global presence in 19 countries we serve more than 2,000 companies, including 40 percent of the Fortune 500 such as BASF, Hewlett-Packard, Interface, Renault, Siemens and Unilever.
---
ACI has put together a range of packages to suit your requirements. These range from branding options, to full scale partner solutions and can be tailored to meet your objectives and budgets.
If you are launching a new product or service and wish to gain visibility and brand recognition within your industry, contact us today!
For commercial opportunities, please contact:
Krisztina Maria Szabo
Phone: +44 (0) 203 141 0603
E-mail: [email protected]
If you would like to be an official Media/Supporting Partner, please contact
Dimitri Pavlyk on +44 (0) 203 141 0627.
Supporting Partners
EPRO is an association of the national organisations charged with organising and promoting recycling and recovery of plastics throughout Europe. Each EPRO member is working to meet and exceed requirements set by EU and national packaging directives.
EPRO provides a unique forum for the leading specialists in plastics waste management
From across Europe:
to exchange and publish information and experiences
to develop improved strategies for prevention, recycling and recovery of plastics packaging waste with regard to the EU thematic strategy on waste and recycling
to support technical projects designed to improve the efficiency and cost-effectiveness of plastics recycling and recovery throughout Europe • to evaluate new technologies and to stimulate improved quality and value of used plastics on a scientific basis
EPRO is a pan-European partnership of specialist organisations that are able to develop and deliver efficient solutions for the sustainable management of plastics waste, now and for the future.
http://www.epro-plasticsrecycling.org/
---
EXTENDED PRODUCER RESPONSIBILITY ALLIANCE (EXPRA), founded in 2013, is the umbrella organisation for packaging and packaging waste recovery and recycling systems which are owned by obliged industry and work on a not-for-profit basis. EXPRA acts as the authoritative voice and common policy platform representing the interests of all its member packaging recovery and recycling organisations founded and run by or on behalf of obliged industry.
The aim is to ensure the recovery and recycling of packaging waste in the most economically efficient and ecologically sound manner.
---
PIE – Plastics Information Europe, the well-known newsletter and online portal, boasts daily updated online coverage of the industry's most important news. PIE offers staff-researched price reports on standard and technical thermoplastics, polyurethanes and PET, as well as industry reports – including market trends and other background articles. Additional attractive features of this website are the opportunity to create personal price reports and individualised polymer price charts.
Providing independent market information, the PIE price indices are accepted throughout the industry and embedded in countless supplier contracts. More than 5,500 European companies already trust in our data and industry coverage.
Contact:
Christine Halfen
Marketing Manager
phone +49 (0) 6172 9606-12
eMail  [email protected]
---
Searious Business makes the difference in the world of plastics. We work together with highly motivated manufactures to close the plastic loop.
By redefining strategies and identifying practical actions, we empower leaders to become front-runners and turn circular economy ambitions into profitable solutions. This will not only optimize resources, eliminate waste, accelerate innovation and performance, but also contribute to a stronger competitive economy. With Searious Business, the primary focus is
on sourcing solutions to prevent plastic pollution to reach the ocean.
Fill in the free online Plastic Scan and discover the potential of your business:
www.seariousbusiness.com
---
Plastics-Technology: We are the largest publication in providing the latest information about Plastic Technology, with an operation more than decade. Plastic Technology has evolved itself to be the best on predicting the latest trends in the Plastic Sector. We advertise and market the most pioneer companies in this sector catering the needs. We proclaim much of pride in contributing significant analysis of the rapid developments by channelizing the right market strategies, minute to minute feeds and coupling dominant businesses. Most of the Suppliers that have engaged with us have a reputation in this Industry for more than 15 years.
http://www.plastics-technology.com/
---
DuurzaamBedrijfsleven is an unconventional media company. With over 120.000 visitors per month, a community with 10.000+ members and a database including more than 30.000 articles, it is the most important knowledge platform and source of information on sustainable business in the Netherlands.
Along with a team of expert journalists in sustainability, they inform businesses with news and innovative content on sustainability. Their team of editors consist of sector experts: driven, objective and continuously striving for high-quality content and accelerating the transition towards a sustainable economy.
https://www.duurzaambedrijfsleven.nl/
---
Venice 2018 – 7th International Symposium on Energy from Biomass and Waste will take place from 15th to 18th October 2018 in Venice.
The Symposium will include oral/poster presentation, startups sessions, workshops and commercial.
Abstracts on the topics above may be submitted for inclusion in the conference programme no later than 28th February 2018.  All accepted contributions, including those scheduled for poster presentation, will be published on a dedicated set of Proceedings and submitted to Scopus for indexing.Since 1995, we have gathered industry stakeholders from all over the world to discuss regional and global issues impacting our industry.
---

Founded in 1903, the KNCV is the professional association of chemists, life scientists and process technologists in the Netherlands.
The KNCV is the largest chemical professional association in the Netherlands. Our member base consists of people with a shared passion for molecules and includes chemists, life scientists, process technologists and (bio-)molecular scientists. Our 8,500 members, who work hard to bring the variety and richness of the molecular field to life, operate in business, education and government or study at universities or institutions of higher education in Netherlands.
Get connected and join the KNCV: www.en.kncv.nl
ChemExecSM | Executive Club is an exclusive online Club offering faster, simpler networking for chemicals, materials, resources and bioscience professionals on a worldwide basis. Please join us.
---
Packaging Herald is a B2B bimonthly magazine about packaging news and trends, which provides practical tips and in­novation insights for daily business. It creates communication and an infor­mation exchange platform for all participating parties that deal with packaging and related services.
---
PlasticPortal.eu® is a business portal for the professionals in the plastics industry in Czech and Slovak republic. The purpose of the portal is a comprehensive support for managers in carrying out tasks associated with increasing sales, supplies the best solution in the field of raw materials, machines and equipment, company promotion and human resources seeking.
http://www.plasticportal.eu/en
---

With a growing community, PetrolPlaza is the No.1 online publication for the petrol retailing, fuel logistics and car wash markets. PetrolPlaza has been online since 1998 and, as the first online publication for this industry, it enjoys an excellent reputation amongst decision makers worldwide. PetrolPlaza offers daily updated market news and a newsletter service free of charge. The high internationality of both content and readers, which come from all over the world, is unique in the market.
---
Open Agriculture is an open access journal that publishes original articles reflecting the latest achievements on agro-ecology, soil science, plant science, horticulture, forestry, wood technology, zootechnics and veterinary medicine, entomology, aquaculture, hydrology, food science, agricultural economics, agricultural engineering, climate-based agriculture, amelioration.
Its major goal is to spread up-to-date knowledge on Agriculture, along with maintaining the high quality of its published content. The journal accepts submissions of original scientific papers, short communications, review articles and case studies.
http://www.openagriculture.com/
---
Energy Business Review is a well established online knowledge portal for the entire energy community, covering Oil & Gas, Power and Mining. We have an audience of over one million hits a year in addition to more than 150,000 registered, opt-in subscribers across the group. Each industry sector has its own landing page with homepages and network sites drilling down into the relevant subsectors, providing you with the latest industry news, feature articles, financial information, blogs, newsletters, and market analysis reports. For latest industry news and technical papers or to sign up to our free newsletter visit www.energy-business-review.com
---

Eurasian Chemical Market is one of the leading industrial publications in the CIS. The magazine widely covers the most important up-to-date events of the CIS chemical market. This is a monthly publication, which started up in 2005 and is available both in Russian and English languages. Every issue includes reviews, marketing and analytical articles covering different products and branches of the chemical market.
http://www.chemmarket.info/en/
---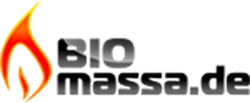 German Biofuel Portal is a specialized international resource for bioenergy, biofuel and biomass products. The web-portal provides up to date information about the fresh product offers, the latest technology achievements and future developments. We do our best so our customers and visitors were well informed and have clear answers for all the questions concerning biomass, biofuel and bioenergy. The main target of the project is to assist its customers in establishing new partner relationships between future biofuel consumers and suppliers.
---
GreenMatch is an online service which provides quotes for green energy sources from multiple providers. The service is free of charge and with no obligation. GreenMatch provides you with useful information on different types of renewable sources of energy. It will also help you to save time as it allows you to request free quotes from different suppliers.
GreenMatch is a service owned and maintained by the Danish online marketing bureau AW Media. AW Media is a certified Google Partner and they maintain several international online services. AW Media also advises and administrates the daily online marketing for many well-known Danish companies. Read more at www.aw-media.dk.
---
If you would like to be an official Media Partner for ACI's 3rd European Food & Beverage Plastic Packaging Summit, please do not hesitate to contact:
Dimitri Pavlyk
+44 20 3141 0627