ExxonMobil Chemical is one of the largest petrochemical companies worldwide. Sustainability principles are deeply embedded in ExxonMobil Chemical and have helped to guide the way we operate for decades. We work hard to safely and responsibly develop and deliver the chemical products needed for economic and social progress while increasing efficiency and reducing emissions. This requires the careful application of science and technology to evaluate our operations and our products over their full life cycle.
The Chemical Intermediates business includes Exxal™ alcohols and ExxonMobil™ higher olefins and neo acids. Our business is operated globally with manufacturing locations and technical and sales support in all three regions. Exxal alcohols are branched, primary alcohols that contain both even- and odd-numbered hydrocarbon chains, ranging from C8 to C13. Our customers use high-purity Exxal alcohols to synthesize derivatives used in a wide range of applications. Exxal alcohols exhibit reactivity typical of higher primary alcohols while also offering performance advantages due to their branched structure.
---
Neste (NESTE, Nasdaq Helsinki) creates sustainable solutions for transport, business, and consumer needs. Our wide range of renewable products enable our customers to reduce climate emissions. We are the world's largest producer of renewable diesel refined from waste and residues, introducing renewable solutions also to the aviation, chemical and plastics industries. We are also a technologically advanced refiner of high-quality oil products. We want to be a reliable partner with widely valued expertise, research, and sustainable operations. In 2017, Neste's revenue stood at EUR 13.2 billion. In 2019, Neste placed 3rd on the Global 100 list of the most sustainable companies in the world. Read more: neste.com
---
Surfactant Detergent Company ltd (SDC) is a new company established on May 2016 to produce and sell raw material for the detergents plants in the middle east.
SDC is the first company in the region to use the advanced technology of the korean company SFC to produce surfactants. These technologies and local raw materials supplied by Sadara will be used to provide added value in the local market in terms of diversifying the national economy and providing job opportunities for citizens by offering new product at competitive prices to local and regional customers. SDC plant is being constructed in Jubail Industrial City 2 at PlasChem Park with a capacity can reach up to 40,000 MT per annum and the expected production Start-up date is Q1, 2020.
---
ACI has put together a range of packages to suit your requirements. These range from branding options, to full scale partner solutions and can be tailored to meet your objectives and budgets.
If you are launching a new product or service and wish to gain visibility and brand recognition within your industry, contact us today!
For commercial opportunities, please contact:
Sam Cormack
Tel: +44 (0) 20 3141 0626
Email: [email protected]
Supporting Partner
Founded in 1903, the KNCV is the professional association of chemists, life scientists and process technologists in the Netherlands.
The KNCV is the largest chemical professional association in the Netherlands. Our member base consists of people with a shared passion for molecules and includes chemists, life scientists, process technologists and (bio-)molecular scientists. Our 8,500 members, who work hard to bring the variety and richness of the molecular field to life, operate in business, education and government or study at universities or institutions of higher education in Netherlands.
Get connected and join the KNCV: www.en.kncv.nl
---
Tenside Surfactants Detergents deals with original technical papers of well-known international authors a broad spectrum of surfactant and detergent chemistry. Main focuses are physical chemistry, synthesis, analysis and application related problems as well as environmental topics.
http://www.hanser-elibrary.com/
---
Specialty Chemicals Magazine, serving the specialty and fine chemicals industry for 36 years. Speciality Chemicals Magazine is the only global magazine dedicated exclusively to the fine and specialty chemicals industries. Our unrivalled reputation for delivering a comprehensive perspective on the latest about business, markets, and technology makes the magazine essential reading for everyone involved in these industries. With a print and digital database of 50,000 named industry professionals, Specialty Chemicals Magazine provides a unique platform to reach a targeted audience.
To subscribe or learn more about marketing opportunities please visit www.specchemonline.com
---
Chemistry & Industry (C&I) is a news breaking, topical and international chemistry-based magazine published on behalf of the Society of Chemical Industry (SCI) bridging the gap between scientifi­c innovation and industrial and consumer products.
C&I specialises in the authoritative, objective and yet easy to understand interpretation of scienti­fic information. It is relied on by an academic and  industry-informed readership, particularly interested in keeping abreast of current innovations and commercialisation of research and discovery.
C&I's readers are business people, academics, opinion formers and decision makers from all sectors of chemistry-related scienti­fic organisations, from universities and research organisations to chemical and pharmaceutical producers, entrepreneurs and SMEs and other technology-based manufacturers and suppliers.
C&I provides an extremely targeted global readership of high-level specifi­ers and purchasers of materials, equipment and services. Over 70% of Chemistry & Industry readers work in industry and over 60% represent higher levels of management including presidents, CEOs and chairmen.
C&I's editorial is focused on scientifi­c and industrial innovation that will result in commercially signi­cant developments in the next ten years.
C&I combines strong news coverage with a diverse features programme, and is available both digitally and in hard copy formats.
https://www.soci.org/chemistry-and-industry
---
Chemical Watch publishes news and intelligence to help companies meet responsibilities under chemicals legislation worldwide, including regimes such as REACH, CLP, GHS and TSCA. We keep you abreast of policy and business trends across Europe, North America, Asia and the rest of the world. Because we are not tied to any trade associations, government or campaign group, we are able to offer objective news and analysis for all sectors.
Visit us at http://chemicalwatch.com/
---
Oleoline is a market research organisation started in the year 2000 by the HBI group. HBI has been publishing market reports on Glycerine since 1986.  Over the years  Oleoline has developed a portfolio of products in glycerine, oleochemicals and biodiesel .
Unlike other market report firms, Oleoline is unique in that it provides an independent and accurate portfolio of reports from the
market. Each report is written by an experienced broker who has been handling a significant volume of the product for many years. making Oleoline's reports  significantly more reactive to market changes and equally importantly, not vulnerable to market player manipulation.
Oleoline also provides comprehensive archives of historical price data for the   markets we study. If none of our regular reports meet your requirements, you may engage Oleoline on a consulting basis to work on a customized project
---
WorldPressOnline is the leading portal of information for international journalists in the trade press of Beauty & Personal Care (Make-Up, Ingredients & Spa included), Packaging, Printing, Publishing & Converting industries.
Connecting Business to Media
Informing Decision Makers
Creating Business Opportunities
With WorldPressOnline, company can target press releases (in different languages) by product, material, market, geographical zone etc. ; Remain in direct and permanent contact with international journalists ; Increase press releases visibility thanks to the Online Archive Center with powerful search engine; Upload unlimited photos (300 dpi) in your Image Gallery, accessible 24/7 for the journalists; Measure the impact of press communication by a Statistics Report.
WorldPressOnline, we do more than sending your news to the world!
Visit us at http://www.worldpressonline.com/Pages/Principal/home.aspx
---
ASD Media is an online media company. We provide professionals in dedicated markets with news, intelligence, and interaction opportunities. During the last five years we developed dedicated websites for events, reports, news distribution and source data, and changed the name of the ASD-Network to ASDNews to emphasize the news focus.
---
Clocate.com is a leading international directory for worldwide conferences and exhibitions. Clocate.com is equipped with a unique and comprehensive search that helps you find easily any event in any category or location. Each event includes detailed information, like, description, dates, location, map, prices, link to the official event's website and more… If you search for a conference or exhibition in areas such as Industry and manufacturing, Health and medicine, Technology and IT, Business and finance, sciences, education, services (banking, insurance, tourism, Hospitality and more), government, environment, life style and arts, you'll find it in Clocate.com.
---
Chemical Search International specialises in global talent acquisition, management and professional development for the chemicals, materials, resources and bioscience sectors. This year we launch our exclusive ChemExecSM | Executive Club offering faster, simpler networking for our industry. Please join our Club or get in touch for an exploratory chat.

ChemExecSM | Executive Club is an exclusive online Club offering faster, simpler networking for chemicals, materials, resources and bioscience professionals on a worldwide basis. Please join us.
LINK:  ChemExecSM | Executive Club
---
Homecare, I&I, personal care, cosmetics and dermatology are the topics of H&PCToday. Funded in 2003 as a supplement to Chimica Oggi – Chemistry Today, it gained an immediate appreciation and soon became a new independent publication distributed worldwide. In accordance with the sound scientific style of its publisher TeknoScienze, H&PCToday accounts the innovations that the research brings to people in fields such as skincare, homecare and wellbeing. The journal guests both technical and opinion articles and regularly deals with topics like sustainable innovation and regulations. Monographic supplements to the journal focusing on specific selected topics of interest are regularly published along with the main issues of the journal. H&PCToday works closely with many associations in the sector and important university faculties. Providing accurate information on companies and its people is the link that keeps it all together.
---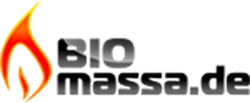 German Biofuel Portal is a specialized international resource for bioenergy, biofuel and biomass products. The web-portal provides up to date information about the fresh product offers, the latest technology achievements and future developments. We do our best so our customers and visitors were well informed and have clear answers for all the questions concerning biomass, biofuel and bioenergy. The main target of the project is to assist its customers in establishing new partner relationships between future biofuel consumers and suppliers.