Albemarle Corporation is a global specialty chemicals company with leading positions in lithium, bromine, refining catalysts and applied surface treatments. We power the potential of companies in many of the world's largest and most critical industries, from energy and communications to aerospace and electronics.
Working side-by-side with our customers, we develop value-added, customized solutions that make them more competitive. Our solutions combine the finest technology and ingredients with the knowledge and know-how of the industry's most experienced and talented team of operators, scientists and engineers.
At Albemarle, our passion for supporting our customers and growing our business is matched by our commitment to a more sustainable planet and more prosperous communities where we work and live.
Discovering and implementing new and better performance-based solutions is what motivates all of us. We think beyond business-as-usual to drive innovations that create lasting value.
---
Over 10% of total energy consumption worldwide is due to separation processes. To lower the immense separation costs and related CO2 emissions, UniSieve has developed a patent-pending membrane technology. The UniSieve solution promises to drastically reduce propylene-separation related costs and CO2 emission by supplementing the distillation process with membrane units. Additionally, by lowering the separation-energy, currently burned streams containing valuable propylene can be recovered.
---
ACI has put together a range of packages to suit your requirements. These range from branding options, to full scale partner solutions and can be tailored to meet your objectives and budgets.
If you are launching a new product or service and wish to gain visibility and brand recognition within your industry, contact us today!
For commercial opportunities, please contact:
Kristina Gyulavari
Tel: +44 7549 23 2644 / +1 929 331 6835
Email: [email protected]
Supporting Partner
Founded in September 1992, APETRO – Associação Portuguesa de Empresas Petrolíferas, the Portuguese Association of Oil Companies, brings together the major oil companies operating in Portugal: BP, Cepsa, Petrogal, Prio and Repsol, and Alkion Terminals, CLC, CLCM, OZ Energy, Saaga, Sintética, Spinerg, Rubis and Total, as sectorial affiliates of the association.
The mission of this non-profit association is to foster the establishment and development of the right conditions to facilitate a responsible and profitable operation of the oil sector in Portugal.
Today, due to the dynamics of the oil activity in Portugal, APETRO is recognized as a reference organization and an indispensable partner in discussions and decision-making related to the oil sector.
APETRO adopts a stance of independence from political and institutional interests, developing its activity by high ethical business management standards. Within this spirit, APETRO has participated in various programs of recognized value to the community.
---
Media Partners

"Chemistry & Business. Cosmetics & Household Chemicals Market"  is an informative platform of EPS Media. It has been created to provide reliable and professionally prepared current information on cosmetics and detergents market.
Through www.chemiaibiznes.com.pl website and magazine we provide our readers with a reliable information about cosmetics/detergents market situation, trends, and perspectives. To our readers belongs everyone who is looking for suppliers or prospective clients, companies, specialized in production, distribution or providing services, especially managerial team, marketing and R&D departments and everyone who is interested in cross-sectional information from cosmetics and household chemicals market.
Contact:
EPS Media Ewelina Płońska-Stepulak
Miklaszewskiego 6/64
02-776 Warsaw, Poland
phone/fax: +48 22 253 81 01
---
POLYMERUPDATE  is a platform for global players seeking plastics and petrochemical intelligence and is a world renowned provider of real time news and price alerts of products including crude oil, naphtha, aromatics, olefins, polyolefins and petrochemical intermediates. Credible, neutral and regular reporting has attracted several thousand subscribers who include most of the region's leading resin producers, processors, distributors, traders, consultant firms, investment bankers, credit rating agencies, as well as front runners in the international information services, news and media companies. Polymerupdate has helped companies make business critical decisions through its services which are delivered through on-line and smartphone applications.
https://www.polymerupdate.com/
---
POLYMER BAZAAR- is a leading Indian information services provider for the Plastics & Polymers Industry.We offer all news alerts by SMS Alerts & E-mail Alerts along with web site access at most reasonable annual subscription.
---
Pollution Equipment News is the only Tabloid magazine in the industry. Out integrated media offering is unmatched with outreach of over 80,000+ readers. Published since 1967 Pollution Equipment News covers the environmental industries of water, wastewater, air and hazardous waste pollution. This magazine covers equipment and services used by those who are responsible and design the pollution abatement systems and policies for their organizations. Topics that are covered: green technologies that reduce the organization's environmental impact; Air quality testing instrumentation and air cleaning equipment; Waste and wastewater technologies to clean up polluted streams of water to mean EPA's standards for drinking and wastewater applications.
Visit us at http://www.rimbach.com/rimpub/PEN/subs.htm
---
The magazine Infopack belongs to Pressgraph Mediagroup SL , founded in 1975 as a publishing house for specialized publications. From its beginnings to the present, the company has grown significantly. Today, our Pressgraph and Infopack magazines are leaders in the professional graphic arts and packaging press market.
The InfoPack magazine since its foundation, is co-published with the ITENE (Technological Institute of Packaging, Transport and Logistics) of Valencia. The InfoPack magazine informs about all the phases of the life cycle of the packaging, from the manufacture of the packaging material, until it reaches the final consumer through the sale lines and its subsequent recycling or reuse. The structure of its contents is focused on the Innovation and Trends of Packaging and its Labeling. InfoPack is distinguished by its market studies in the form of "Dossier." It also echoes the experiences and opinions of professionals and experts, as well as the most relevant events linked to the packaging industry.
---
QUICK Petroleum Services & Recruitment: Quick's main activities include but are not limited to, targeted recruitment, training and development of human resource personnel, real-estate services, Administrative and Technical support services for a diverse client base. Its translation and printing services are to provide cost effective solutions to our clients.
Quick has succeeded in publishing and periodically updating the only directory in Egypt that serves the Petroleum sector, "The Quick Petroleum Directory" is issued twice a year in April and October. QUICK Petroleum Directory is a comprehensive reference tool that links your business with the petroleum world in Egypt, it includes contact information and lists of national & international companies operating in Egypt.
---
Chemical Search International specialises in global talent acquisition, management and professional development for the chemicals, materials, resources and bioscience sectors. This year we launch our exclusive ChemExecSM | Executive Club offering faster, simpler networking for our industry. Please join our Club or get in touch for an exploratory chat.

ChemExecSM | Executive Club is an exclusive online Club offering faster, simpler networking for chemicals, materials, resources and bioscience professionals on a worldwide basis. Please join us.
LINK:  ChemExecSM | Executive Club
---
WorldPressOnline is the leading portal of information for international journalists in the trade press of Beauty & Personal Care (Make-Up, Ingredients & Spa included), Packaging, Printing, Publishing & Converting industries.
Connecting Business to Media
Informing Decision Makers
Creating Business Opportunities
With WorldPressOnline, company can target press releases (in different languages) by product, material, market, geographical zone etc. ; Remain in direct and permanent contact with international journalists ; Increase press releases visibility thanks to the Online Archive Center with powerful search engine; Upload unlimited photos (300 dpi) in your Image Gallery, accessible 24/7 for the journalists; Measure the impact of press communication by a Statistics Report.
WorldPressOnline, we do more than sending your news to the world!
Visit us at http://www.worldpressonline.com/Pages/Principal/home.aspx
---
ASD Media is an online media company. We provide professionals in dedicated markets with news, intelligence, and interaction opportunities. During the last five years we developed dedicated websites for events, reports, news distribution and source data, and changed the name of the ASD-Network to ASDNews to emphasize the news focus.
---
PlasticPortal.eu® is a business portal for the professionals in the plastics industry in Czech and Slovak republic. The purpose of the portal is a comprehensive support for managers in carrying out tasks associated with increasing sales, supplies the best solution in the field of raw materials, machines and equipment, company promotion and human resources seeking. PlasticPortal.eu® visits everybody who is looking for information on plastics, packaging, technologies and recycling.
Email:      [email protected]
Web:       www.plasticportal.eu
---
Clocate.com is a leading international directory for worldwide conferences and exhibitions. Clocate.com is equipped with a unique and comprehensive search that helps you find easily any event in any category or location. Each event includes detailed information, like, description, dates, location, map, prices, link to the official event's website and more… If you search for a conference or exhibition in areas such as Industry and manufacturing, Health and medicine, Technology and IT, Business and finance, sciences, education, services (banking, insurance, tourism, Hospitality and more), government, environment, life style and arts, you'll find it in Clocate.com.
---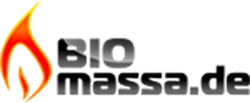 German Biofuel Portal is a specialized international resource for bioenergy, biofuel and biomass products. The web-portal provides up to date information about the fresh product offers, the latest technology achievements and future developments. We do our best so our customers and visitors were well informed and have clear answers for all the questions concerning biomass, biofuel and bioenergy. The main target of the project is to assist its customers in establishing new partner relationships between future biofuel consumers and suppliers.
---
MACPLAS (technical magazine for the plastics and rubber industry) is published bimonthly with the support of ASSOCOMAPLAST (Italian Plastics and Rubber Processing Machinery and Moulds Manufacturers' Association), by the commercial company PROMAPLAST srl.
MACPLAS (Italian edition) has been published for 39 years and nowadays is the leading magazine in the plastics & rubber industry according to its circulation (7,000 copies) and distribution in Italy.
PROMAPLAST srl publishes also The International edition of MACPLAS that is scheduled in local languages concurrently with specialized fairs taking place in several areas all over the world on the occasion of collective Italian participations.
---
Petroleum Africa is the world's leading monthly magazine dedicated to providing in-depth upstream and downstream coverage of key issues affecting the fast-paced oil and gas industries of Africa, the last great exploration frontier. Its broad-based coverage and analysis of current activities provides you with the latest news, an African country focus, exclusive interviews, technology updates, company profiles, and essential political reviews from the world's top energy players.
And for daily news from the continent www.petroleumafrica.com offers the latest information as it happens, along with an event calendar, country reports, industry links, and access to Petroleum Africa magazine articles.
---
Eurasian Chemical Market is one of the leading industrial publications in the CIS. The magazine widely covers the most important up-to-date events of the CIS chemical market. This is a monthly publication, which started up in 2005 and is available both in Russian and English languages. Every issue includes reviews, marketing and analytical articles covering different products and branches of the chemical market.
http://www.chemmarket.info/en/
---