Advanced Biofuels USA advocates for the adoption of advanced biofuels as an energy security, economic development, military flexibility and climate change mitigation solution.  Technology neutral and feedstock agnostic, the organization helps clarify details of controversial issues, provides information about job opportunities, helps teachers and students prepare educational materials in science, math and social lessons related to energy security, economic development and environmental sustainability challenges. The website serves a world-wide audience of 32,000 page views/month as a free library of information helping investors, researchers, producers, legislators, opinion-leaders and consumers understand "from seed to wheel" the options they have when it comes to biofuels.
ASD Media is an online media company. We provide professionals in dedicated markets with news, intelligence, and interaction opportunities. During the last five years we developed dedicated websites for events, reports, news distribution and source data, and changed the name of the ASD-Network to ASDNews to emphasize the news focus.
Energy Central is a platform for electric power industry professionals to connect, learn and share in a collaborative community environment. Supported by leading industry organizations, our mission is to help industry professionals connect and advance knowledge sharing for the benefit of the industry. We help the industry work better. Join Energy Central today and be part of a growing community of over 200,000 registered members.
https://www.energycentral.com/
Green Journal keeps you up-to-date with the latest green energy news and conferences. We are a team of renewable energy enthusiasts who strive to provide the UK with the latest information on sustainable energy and environmental protection, as well as an in-depth portal for events happening in the green industry.
http://www.greenjournal.co.uk/
GreenMatch is a comprehensive guide designed to navigate through the transition to renewable energy. We care about the environment and believe that everyone has a role to play in making the UK a little greener, one house at a time. GreenMatch strives to engage more households in switching to renewable energy such as solar panels and heat pumps.
Polish Chamber of Biofuels (KIB) is actually the biggest trade organization associating companies producing biofuels in Poland. Mainly, our members are directly connected with ethanol, biodiesel and biogas production. In accordance with the provisions of the statute, Chamber is dealing with both issues related to the promotion of the renewable fuels use in transport as well as encouraging farmers to produce crops for energy purposes. Our organization's activities are concentrated also on widely understood rural development, "green diversification" of energy sources in power and heating sector and increasing the competitiveness of our members by direct support, lobbying actions and improving professional skills.
The World Bioenergy Association (WBA) is the global organization dedicated to supporting and representing the wide range of actors in the bioenergy sector including bioenergy organizations, institutions, companies and individuals.
Since its foundation in 2008, WBA has been working to address a number of pressing issues including certification, sustainability criteria, bioenergy promotion, and the debates about bioenergy ́s impact on food, land- use and water supply. To know more about the organization and activities, check our new WBA Brochure!
Their mission is to promote the increasing utilization of bioenergy globally in an efficient and sustainable way and to support the business environment for the bioenergy companies.
ChemExecSM | Executive Network is an exclusive online professional network dedicated to these same industries and which offers faster, simpler professional networking just when you need it. We have offices in London, New York and Singapore. Please contact us to discuss your company's recruitment needs or to discuss your own personal career.
https://www.chemicalsearch.co.uk/club/
Chemical Search International specialises exclusively in executive search, talent acquisition and professional career development services for the global chemicals and related sectors such as polymers, materials, natural resources and biosciences.
https://www.chemicalsearch.co.uk/
Worldoils is a company that combines the power of marketing as well as the in-house expertise for the Oil, Gas, Offshore and the Maritime industries. Worldoils' web portal www.worldoils.com has become a truly central platform for visitors who need information regarding oil and gas products and services, research, training, conferences, news and events as well as a popular advertising base for providers of Oil, Gas, Marine and Offshore services. Worldoils has also launched the jobs system and a marketplace. In the recent months, Worldoils has strengthened its position as a fast developing central place for buying and selling of land rigs, offshore rigs, barge rigs and other oilfield and subsea equipment.
With a growing community, PetrolPlaza is the No.1 online publication for the petrol retailing, fuel logistics and car wash markets. PetrolPlaza has been online since 1998 and, as the first online publication for this industry, it enjoys an excellent reputation amongst decision makers worldwide. PetrolPlaza offers daily updated market news and a newsletter service free of charge. The high internationality of both content and readers, which come from all over the world, is unique in the market.
'Agrobuisness Journal' is in the top three leading agriculture magazines in Russia, with a circulation of 10,000 copies throughout the country.The largest number of copies is distributed directly by subscription. The magazine is a regularly involved in major agricultural display fairs, such as 'Field Day of the South of Russia', 'Black Sea Grain and Oil Seeds', 'Import Replacement', 'AgroSouth', 'Graintek', and so on. In general, we participate in over 50 events per annum. You can find more information on our website 
AltEnergyMag is an Online Trade Magazine full of News, Articles and Interviews covering the trends and breakthroughs in the Alternative Energy industry, with an emphasis on the state of the art and on the horizon technologies that have strong prospects of commercialization.
Oferta diaria de empleos en los sectores marítimo-portuario y logístico. Daily Offer of jobs into the maritime, port and logistics sectors
Noticias, Buques, Empresas, Puertos, Aduanas, Eventos …News, Vessels, Companies, Ports, Customs, Events …
Envíenos sus ofertas de trabajo y las publicaremos completamente GRATIS en un medio profesional y especializado. Send to us your job offers and will be published totally FREE in a professional and specialized media
Wood pellets Ukrainian Biofuel Portal – is a specialized B2B platform on biomass and biofuel trade representing extensive base of suppliers and manufactures. Find reliable biofuel traders.
Ukrainian Biofuel Portal carries out mission of a consulting, project management partner, providing professional informational business-to-business service in alternative energy and power supply.
The marketers of Ukrainian Biofuel Portal try their best to find reliable partners from Russia, Belarus and Ukraine.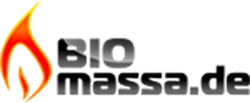 German Biofuel Portal is a specialized international resource for bioenergy, biofuel and biomass products. The web-portal provides up to date information about the fresh product offers, the latest technology achievements and future developments. We do our best so our customers and visitors were well informed and have clear answers for all the questions concerning biomass, biofuel and bioenergy. The main target of the project is to assist its customers in establishing new partner relationships between future biofuel consumers and suppliers.
Name:     Plasticportal.eu
Address: Vodná 949 01 Nitra, Slovakia
Mobile:  +421 911 264 141
Email:      [email protected]
Web:       www.plasticportal.eu
Text:  PlasticPortal.eu® is a business portal for the professionals in the plastics industry in Czech and Slovak republic. The purpose of the portal is a comprehensive support for managers in carrying out tasks associated with increasing sales, supplies the best solution in the field of raw materials, machines and equipment, company promotion and human resources seeking. PlasticPortal.eu® visits everybody who is looking for information on plastics, packaging, technologies and recycling.