Olav Mosvold Larsen, Senior Advisor, Strategy & Development – Avinor
Gisle Løhre Johansen, Senior Vice President R&D & Business Development
Executive Vice President Fine Chemicals, Borregaard
Laszlo Domokos, Global Account Manager – CRI Catalyst Company
Geir H Ingeborgrud, CEO, Eco-1 Bioenergy AS
Kyriakos Maniatis, Principal Administrator – European Commission DG ENERGY
Bart Hellings, Head of Innovation, GoodFuels
Mikala Grubb, Senior Business Development Manager, Refinery – Haldor Topsoe AS
Pharoah Le Feuvre, Renewable Energy Division, International Energy Agency (IEA)
Erik C. Wormslev, Director – Innovation, NIRAS
Timo Huhtisaari, Sustainability Director, North European Oil Trade Oy (NEOT)
Oskar Sieking, Business Manager – Filters – Outotec Oy
Timo Hermonen, Sales Director – Pöyry Finland Oy
Anders Edling Hultgren, General Manager Biorefinery – SCA Energy AB
Monica Normark, Project Manager & Development Engineer – SEKAB E-Technology AB
Misha Valk, Head Of Business Development – SkyNRG
Henrik Brodin, Strategic Business Development Manager, Södra Innovation & New Business
Rune Gjessing, CEO, Silver Green Fuel/Statkraft AS
Perry Toms, CEO – Steeper Energy
Patrick Pitkanen, Director Advanced Fuels, St1 Biofuels Oy
Jessica Nordin, Climate And Land Use Strategist – Sveaskog
Sören Eriksson, Head Of Product Development – Preem AB
Rolf Hogan, Executive Secretary – Roundtable On Sustainable Biomaterials (RSB)
Sven Löchen, CEO – RenFuel
Sari Mannonen, Vice President – UPM Biofuels
Marko Janhunen, Director, Public Affairs UPM & Chair, Leaders Of Sustainable Biofuels, LSB, UPM The Biofore Company
Anne Marit Post-Melbye, Adviser Renewables & Industry – ZERO
'Building the bioenergy market by spreading knowledge' has been the motto for the publisher of Bioenergy International for more than 30 years. Through a worldwide network, information is communicated in paper and internet versions. The main magazine is published in English and is distributed to 64 countries around the globe (Oct 2008). Local editions in French, Italian, Japanese, Polish, Russian and Spanish languages are available through partners. The Bioenergy International headquarters is located in the center of Stockholm, Sweden. Correspondants and partners are spread all over the world, a guarantee for this truly international product. Distributed to subscribers in 64 countries, at all major bioenergy events, to members in bioenergy associations and on the internet. BIOENERGY INTERNATIONAL – WHENEVER BIOENERGY IS DISCUSSED.
https://www.svebio.se/english/bioenergy-international
---
BIOFUELS INTERNATIONAL magazine is brought out 10 times a year and is the leading global publication in the market. Designed to appeal to those who wish to learn and be kept abreast of this increasingly important area, the magazine encompasses, biodiesel, bioethanol, and biomass.
Every issue includes in-depth news analysis and features on related subjects, including distribution, handling, storage, equipment and second generation technology. Industry experts regularly contributing to the magazine include the European Bioethanol Fuel Association and Will Thurmond, author of Biodiesel 2020: A global market survey.
Biofuels International is mailed to a minimum of 3,000 named individuals within the sector.
ChemExecSM | Executive Club is an exclusive online Club offering faster, simpler networking for chemicals, materials, resources and bioscience professionals on a worldwide basis. Please join us.
---
The Norwegian Bioenergy Association (Nobio) is working to promote increased production and use of bioenergy in Norway. Nobio is the interest association for the Norwegian bioenergy industry and offers membership to companies, organizations, public entities and individuals.
---
Biodrivstoff 2030 is a collaboration consisting of 16 players who work to accelerate the transition to a fossil-free transport sector through increased use of sustainable biofuels.
Biodrivstoff 2030 promotes sustainable biofuels as a central and effective tool for reduced emissions. Our members represent biofuel producers, converters, distributors, future producers and industry organizations that work actively for increased use of production and use of biofuels in Norway. Common to all the participants is that we want to stand together to create change.
https://www.biodrivstoff2030.no/
---

Forests is an international and crossdisciplinary, scholarly forestry journal. The distinguished editorial board and refereeing process ensures the highest degree of scientific rigor and review of all published articles. Original research articles and timely reviews are released online, with unlimited free access. Our goal is to have Forests be recognized as one of the foremost publication outlets for high quality, leading edge research in this broad and diverse field. We, therefore, invite you to be one of our authors, and in doing so share your important research findings with the global forestry community.
https://www.mdpi.com/journal/forests
---
PetrolPlaza – The leading international online publication for the fuel retailing, fuel logistics and car wash industries
With a growing community, PetrolPlaza continues to be the No.1 online information source for decision makers in the petrol retailing, fuel logistics and car wash markets. After going online in 1998, PetrolPlaza has built an excellent reputation amongst industry professionals across the world. PetrolPlaza offers daily updated market news and a newsletter service free of charge. Here you find information on the latest technologies, trends and products, as well as case studies and video reports and can access extensive equipment supplier and fuel retailer listings. Over 17,000 subscribers receive our free of charge weekly newsletters.
---

The NNFCC is the UK's National Centre for Biorenewable Energy, Fuels and Materials. Set up by the Government in 2003 to look at non-food uses for crops, we maintain a strong working relationship with several Government departments but have evolved to become an industry-leading technical consultancy with expertise ranging from biomass boilers to advanced biofuel conversion technologies, and biomass sustainability to bioenergy from waste. We work with some of the world's biggest organisations to solve complex business challenges. By working with us you can stay ahead in a complex and constantly changing marketplace. Our goal is simple, to drive sustainable economic growth and reduce dependence on petrochemicals through the increased uptake of biorenewable energy and materials.
---
Eurowaste Srl is a company active in the field of organisation of environmental conferences, training courses and seminars in Italy. Eurowaste was developed to manage communication and educational tools in connection with research activities performed in the field of environmental engineering by the University of Padova, but its activity is addressed to the entire Scientific Community in order to support it in conceiving and organising conferences, seminars, workshops and training courses.
Visit us at: http://www.eurowaste.it/
---
Chemical Search International specialises in global talent acquisition, management and professional development for the chemicals, materials, resources and bioscience sectors. This year we launch our exclusive ChemExecSM | Executive Club offering faster, simpler networking for our industry. Please join our Club or get in touch for an exploratory chat.
---
WoodBusinessPortal.com is an online market for wood industry, for acquisitions and sales, being one of the largest business to business markets in Europe, with thousands of offers and demands for timber, furniture, panels, plywood, veneer, plywood, chipboard, MDF & Fibreboard, logs, parquet flooring, wooden houses, wooden toys, pallets, euro pallets, firewood, pellets, briquettes etc.
For more information, please visit http://www.woodbusinessportal.com/
---
Advanced Biofuels USA advocates for the adoption of advanced biofuels as an energy security, economic development, military flexibility and climate change mitigation solution.  Technology neutral and feedstock agnostic, the organization helps clarify details of controversial issues, provides information about job opportunities, helps teachers and students prepare educational materials in science, math and social lessons related to energy security, economic development and environmental sustainability challenges. The website serves a world-wide audience of 32,000 page views/month as a free library of information helping investors, researchers, producers, legislators, opinion-leaders and consumers understand "from seed to wheel" the options they have when it comes to biofuels.
http://advancedbiofuelsusa.info/
---
For over 20 years, F&L Asia has remained the preferred media choice for industry giants such as Chevron, ExxonMobil, Shell, SK Lubricants, S-Oil, Lubrizol, Infineum, Chevron Oronite, Afton Chemical, BASF, Evonik Industries, Tianhe Chemicals and many more.
Each year, F&L Asia produces F+L Week, the industry conference and exhibition premier event. A sounding board for the latest developments in base oils, lubricants, fuels and additives, F+L Week attracts the very best amongst top industry scientists, market trend setters and decision makers from all around the planet to its economic epicentre in Asia.
https://www.fuelsandlubes.com/
---

PlasticPortal.eu® is a business portal for the professionals in the plastics industry in Czech and Slovak republic. The purpose of the portal is a comprehensive support for managers in carrying out tasks associated with increasing sales, supplies the best solution in the field of raw materials, machines and equipment, company promotion and human resources seeking.
http://www.plasticportal.eu/en
---
Bunkerspot magazine
The bi-monthly Bunkerspot magazine, launched in February 2004, focuses on the technical, operational, commercial, environmental and legal aspects of bunkering. It is written by experienced bunker journalists and a team of highly-respected industry experts.
Bunkerspot website
The Bunkerspot website includes subscription-based real-time news and pricing service, as well as information channels, industry announcements and updates on conferences, exhibitions and other key events. An annual subscription entitles you to see all the subscribers' newsboard stories and access thousands of articles on the Search Archive.
Visit us at www.bunkerspot.com
---
International Magazine – Industrial Technology
Industrial Technology is an international magazine focusing on machines, plants, components, automation, plastic, industry 4.0, steel. It contains news, information, case histories and product profiles about OeMs, technology suppliers and EPCs. FOCUSES AND ADVERTISERS Its main focuses are plants,  automation, controls, instrumentation, pumps, compressors, blowers, boilers, heat exchangers, hvac, electrical, process and more.
http://www.industrialtechmag.com
---
AltEnergyMag is an eMagazine full of News, articles and interviews covering the trends and breakthroughs in the Alternative Energy industry. With an emphasis on the state of the art and on the horizon technologies that have strong prospects of commercialization. Our philosophy is to create an outlet where the industry can report on itself. We offer those of you who work or have a passion for the Alternative Energy to contribute articles, news and product information for your peers to read and discover.
---

Biomass events promotion resource is the international events bulletin focusing on biomass news, biomass technologies, biomass conferences and exhibitions.
The website has been established to supply information about the latest events in biomass and bioenergy field. Our main objective is to support biomass industries worldwide, promoting key biomass events. We believe that biomass will play one of the decisive roles in creative sustainable bioenergy Europe.
---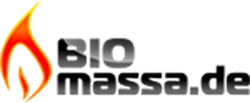 German Biofuel Portal is a specialized international resource for bioenergy, biofuel and biomass products. The web-portal provides up to date information about the fresh product offers, the latest technology achievements and future developments. We do our best so our customers and visitors were well informed and have clear answers for all the questions concerning biomass, biofuel and bioenergy. The main target of the project is to assist its customers in establishing new partner relationships between future biofuel consumers and suppliers.
---
Wood pellets Ukrainian Biofuel Portal – is a specialized B2B platform on biomass and biofuel trade representing extensive base of suppliers and manufactures. Wood pellets Ukrainian Biofuel Portal – is a specialized B2B platform on biomass and biofuel trade representing extensive base of suppliers and manufactures. Find reliable biofuel traders.
Ukrainian Biofuel Portal carries out mission of a consulting, project management partner, providing professional informational business-to-business service in alternative energy and power supply.  The marketers of Ukrainian Biofuel Portal try their best to find reliable partners from Russia, Belorus and Ukraine.
---
Ukrainian Biofuel Suppliers is a specialized B2B portal dedicated to solid biofuel and biomass trade that is aimed to assist the companies in developing their business, searching reliable suppliers and buyers.
The key advantages of Ukrainian Biofuel Suppliers are the greatest amount of leads related to biofuel and biomass from Ukrainian suppliers. Managers of Ukrainian Biofuel Suppliers try their best to find reliable partners from Ukraine.
Ukrainian Biofuel Suppliers provides the most complete, accurate and up-to-date information on biomass products and Ukrainian producers and suppliers available anywhere on the web. Nowadays, Ukrainian Biofuel Suppliers is an international B2B portal, specializing in bridging the gap between global buyers and Ukrainian biofuel suppliers.
---

Worldoils is a company that combines the power of marketing as well as the in-house expertise for the Oil, Gas, Offshore and the Maritime industries. Worldoils' web portalwww.worldoils.com has become a truly central platform for visitors who need information regarding oil and gas products and services, research, training, conferences, news and events as well as a popular advertising base for providers of Oil, Gas, Marine and Offshore services. Worldoils has also launched the jobs system and a marketplace. In the recent months, Worldoils has strengthened its position as a fast developing central place for buying and selling of land rigs, offshore rigs, barge rigs and other oilfield and subsea equipment.
---
Project Cargo Network (PCN) is an ISO 9001:2008 certified organisation established to provide a networking platform for the world's top project cargo specialists. Our Members handle the transportation of oversized and heavy items or shipments that consist of complex components that must be disassembled, shipped and then re-assembled.  They offer project cargo management for engineering, procurement and construction companies servicing energy, mining, chemical, petrochemical, pipeline, infrastructure and other sectors. Our fast-growing organisation currently comprises of 130+ heavy lift specialists in 70+ countries.
Visit www.projectcargonetwork.com
---

ASD Media is an online media company. We provide professionals in dedicated markets with news, intelligence, and interaction opportunities. During the last five years we developed dedicated websites for events, reports, news distribution and source data, and changed the name of the ASD-Network to ASDNews to emphasize the news focus.
---
Actualidad Marítima y Portuaria – Daily Offer of jobs into the maritime, port and logistics sectors News, Vessels, Companies, Ports, Customs, Events … Oferta diaria de empleos en los sectores marítimo-portuario y logístico Noticias, Buques, Empresas, Puertos, Aduanas, Eventos …
---

Small and Medium Enterprises (SMEs) contribute up to 45 percent of total employment and up to 33 percent of national income (GDP) in emerging economies. But SMEs face unique challenges: three out of five businesses fail within the first few months of operation. Causes to the failure include limited market access, limited access to information, finances and technology and unfavorable policy and regulatory environment.
NßN fills this gap:
– We offer a free marketing platform focused in the emerging markets.
– We study the business trends and provide online expertise to save your time and cut your marketing cost.
– We spread the information in English, Chinese, and Arabic because we believe that proximity is power.
With NßN, you will break into emerging markets.
---
SeeNews is an independent worldwide provider of business news and market intelligence with focus on the emerging markets. Seenews is an independent provider of real-time business and financial news, offering detailed coverage of the fast-growing markets of Southeast Europe. The service provides news reports about the financial performance, strategic plans and operations of companies in SEE, key political developments, public tenders and major macroeconomic indicators, alongside stock market and industry specific overviews and interviews with company executives, market analysts, government and industry officials.
---
If you would like to be an official Media Partner for ACI's Lignofuels 2019, please do not hesitate to contact:
Dimitri Pavlyk
+44 (0)203 141 0627
[email protected]
Pöyry is an international consulting and engineering company.  We serve clients across power generation, transmission & distribution, forest industry, biorefining & chemicals, mining & metals, infrastructure and water & environment. Together, we deliver smart solutions and work with the latest digital innovations. Pöyry's net sales in 2017 were EUR 522 million. The company's shares are quoted on Nasdaq Helsinki. Approximately 5500 experts. 40 countries. 115 offices.
In 2018 Pöyry is proud to be celebrating its 60th Anniversary, together with employees, clients and partners.
---
Outotec develops leading technologies and services for the sustainable use of Earth's natural resources. Our 4,000 top experts are driven by each customer's unique challenges across the world. Outotec's comprehensive offering creates the best value for our customers in the mining, metal, energy, and chemical industries. Outotec shares are listed on NASDAQ Helsinki.
---
Haldor Topsoe has extensive experience in converting wood-based feedstocks into high-value fuels, making it possible to add renewable fuels directly into the existing fuel systems without any adjustments.
Based on decades of experience as provider of process solutions for plants and refineries, Haldor Topsoe supplies high-performing solutions tailored to assure optimal performance. Production of gasoline, A1-quality jet fuel, and diesel from any renewable feed is possible with our HydroFlex™ technology and catalysts. Haldor Topsoe has researched innovative solutions for producing renewable fuels since 2004, and our HydroFlex™ solutions have been in operation for several years in 20+ units in Europe, North America, and Southeast Asia.
Haldor Topsoe is a world leader in catalysis and surface science, committed to helping our customers achieve optimal performance. We enable companies to get the most out of their processes and products, using the least possible energy and resources, in the most responsible way. We are headquartered in Denmark, and our areas of expertise include project development, R&D, engineering, production, and sales & service across the globe.
---
RISE is the Swedish Research Institute and innovation partner. In international collaboration with industry, academia and the public sector, we ensure the competitiveness of the business community and contribute to a sustainable society. Our 2,700 employees support and promote all manner of innovative processes. RISE is an independent, state-owned research institute that offers unique expertise and about 100 testbeds and demonstration facilities, instrumental in future-proofing technologies, products and services.
---
CRI Catalyst Company LP is part of CRI/Criterion Inc., the global catalyst technology company of the Shell Group.  CRI operates research laboratories, development facilities, manufacturing plants and business units throughout the world.  It is dedicated to providing a broad customer base with effective and cost-efficient catalysts and technologies.  CRI has a range of products with specific focus on environmental applications, selective oxidation, selective hydrogenation, specialty zeolites and the production of renewable fuels.
---
Steeper Energy Aps is an advanced-biofuel technology development company, headquartered in Copenhagen, Denmark, commercializing its proprietary high-temperature high-pressure hydrothermal liquefaction ("HTL") technology platform known as Hydrofaction®. This highly energy-efficient technology converts residual or waste biomass to drop-in biofuels such as renewable diesel and jet fuel as well as bio-chemicals. Other products include: renewable H2; liquid CO2; and, synthetic water. The company's commercialization plan for Hydrofaction™ is progressing with the recent announcement of a project with Silva Green Fuels (a biofuel JV between Statkraft A/S and Södra AB). With proven technology and strong commercialization partners, Steeper is targeting the urgent need for renewable high-energy density transport fuels in EU, North America and eventually the world. With proven high oil yields (45% mass and 80% energy basis) utilizing existing available forestry and agricultural residues over 5 million barrels per day of Hydrofaction™ Oil could be produced in the EU and North America alone and perhaps up to 14 million barrels around the world accounting for over one third of today's heavy transport fuel consumption.
---
In Örnsköldsvik, in the midst of the northern forests, close to the Baltic Sea, lies the cradle of the Swedish chemical industry. This is where SEKAB has its roots. The first drops of ethanol were produced in this area as early as in 1909 and it is with over one hundred years of combined experience we move on to the next generation of products and innovative solutions in sustainable green chemistry.
SEKAB is a Swedish Chemical and Clean-Tech Company Group. We process ethanol into Chemicals and Biofuels, we develop Biorefinery Technology for new sustainable product options based on lignocellulose raw materials. SEKAB has extensive experience, of manufacturing, processing and marketing of ethanol and basic chemicals for the chemical industry.
One of the companies in SEKAB Group, SEKAB E-Technology AB, focuses on development of technology to convert cellulose to sugars, ethanol and other biobased materials. SEKAB E-Technology operates the GMM certified Biorefinery Demo Plant, in Örnsköldsvik. The company has developed certain know-how, patents, processes and proprietary technologies for the production of fermentable sugars, lignin and ethanol from lignocellulosic biomass, which can be licensed for commercial scale production. The processes and technologies are commercialized through the technology platform called CelluAPP®.
---
Royal DSM is a purpose-led global science-based company in Nutrition, Health and Sustainable Living. DSM is driving economic prosperity, environmental progress and social advances to create sustainable value for all stakeholders. DSM delivers innovative business solutions for human nutrition, animal nutrition, personal care and aroma, medical devices, green products and applications, and new mobility and connectivity. DSM and its associated companies deliver annual net sales of about €10 billion with approximately 23,000 employees. The company is listed on Euronext Amsterdam. More information can be found at www.dsm.com
---
ACI has put together a range of packages to suit your requirements. These range from branding options, to full scale partner solutions and can be tailored to meet your objectives and budgets.
If you are launching a new product or service and wish to gain visibility and brand recognition within your industry, contact us today!
For commercial opportunities, please contact:
Sam Cormack
Tel: +44 (0) 20 3141 0626
Email: [email protected]