Bareau BV is a Dutch company that has developed a novel and sustainable technology for pure green gas production and power grid stabilisation: Autogenerative High Pressure Digestion (AHPD); our group commercializes AHPD projects all over the world.
---
AMMONGAS A/S is a turnkey supplier of amine-based upgrading systems for removal of CO2 and H2S in biogas; built on a proven, high-quality, cost efficient stripper-absorber concept.
AMMONGAS A/S was founded in 2002 and has since then gained a broad experience within a wide range of environmental solutions for air- & gas purification, odour removal, ammonia separation and distillation, and of course biogas upgrading.
In 2013 AMMONGAS A/S build their first commercial biogas upgrading unit and has since then gained references in Norway, Denmark, and Finland with capacities from 250 Nm3/h biogas up to (but not limited at) 3000 Nm3/h biogas. Some plants are used to replace natural gas on the national gas grid and others are used to produce gas for automotive purposes (CNG). All plants are customised solutions, tailored to best fit the criteria of the specific case.
The amine-based upgrading systems that AMMONGAS offers requires no pre-treatment of the biogas, uses no pressure in the upgrading process, has a very low methane slip (0.05 %), and a very low electricity consumption (0.1 kW/m3 biogas).
For more information please visit www.ammongas.com
AMMONGAS A/S
Ejby Mosevej 5
2600 Glostrup
Denmark
(+45) 43 63 63 00
---
Biothane is the anaerobic brand of Veolia Water Technologies. Resourcing the World is the mission we aim to achieve by providing leading innovations for water treatment. Our portfolio is composed of highly effective technologies that can be applied in many sectors such as food and beverage, pulp and paper, fermentation, or chemical industries. We develop and implement sustainable solutions with a focus on water re-use, production and recovery of renewable energy and valorisation of waste into products.
For example our new MemGas™ membrane technology purifies raw biogas into suitable biomethane (>97-99% methane) to meet the requirements of its final use.
To select the most appropriate process, Veolia develops design studies to roadmap treatment routes for sustainable treatment of process effluents, aiming to optimize energy production and close water cycles. These studies are based on full scale expertise and supported by tests executed at Biothane laboratories or pilot plants on site.
Besides the production of biogas,  Biothane anaerobic technologies prove their added value through:
High COD removal efficiencies
Compact -and small foot print installations
Low energy and chemical requirements
Minimal biomass or sludge production.
Website address: www.biothane.com
Email address: [email protected]
---
The Bryden Centre for Advanced Marine and Bio-Energy Research, named to pay tribute to the dedication of the late Professor Ian Bryden, aims to exploit the abundant natural resources in the interregional area. A full range of renewable energy resources from bio and marine environments will be investigated.  These industry led research projects include tidal power at Strangford Lough and the North Antrim Coast, offshore wind energy in Western Scotland, wave and tidal power generation in Donegal and investigate the optimisation of heat and electricity produced through the anaerobic digestion of solid biomass including algae and other feedstocks.
---
Westport Fuel Systems is the premier global company for the engineering, manufacturing, and supply of alternative fuel systems and components for transportation applications. Our diverse and complete product offering sold under established global brands addresses a broad range of alternative fuels which have environmental and economic advantages including LPG, CNG, LNG, hydrogen and the renewable counterparts of these fuels such as renewable gas. We supply our products and services through a global network of distributors and numerous OEM and delayed OEM ("DOEM") customers in more than 70 countries. Today our products and services are available for passenger car, light-, medium- and heavy-duty trucks, high horsepower, cryogenics, and CNG refueling markets.
---
Clearfleau is an industrial water treatment and bio-energy technology business, based in Bracknell. A market leader for on-site industrial Anaerobic Digestion (AD), we supply cost-effective water and bio-energy solutions to enable food and beverage manufacturers to add value to their residues and make the food supply chain more sustainable.
Owned by German engineering company EnviroChemie GmbH (part of SKion GmbH's water portfolio), Clearfleau now provides a range of innovative on-site water solutions for industrial and commercial processing sites.
EnviroChemie has a global reputation in the industrial water and wastewater treatment sector. As resource efficiency becomes a greater priority, more businesses are seeking to use limited water resources more effectively while also exploiting the energy value in their process residues, currently being discarded on many factory sites.
Clearfleau represents EnviroChemie in the UK market, with an extended range of innovative water treatment and conservation solutions for industrial sites. We are also developing sales of Clearfleau's industrial bio-energy plants in European and other markets.
Clearfleau's on-site Anaerobic Digestion plants allow food and drink processing sites to generate clean bio-energy, reducing their overall energy use and cutting carbon emissions. Biogas from bio-degradable residues enables food and drink manufacturers to access the latent energy content from their processing residues, providing a circular economy solution.
More efficient use of process residues can provide sites with decentralised bio-energy, recycled grey water and recycled carbon dioxide. Investment in greater resource efficiency on industrial sites offers an effective alternative to traditional, less carbon efficient, disposal systems.
---
ACI has put together a range of packages to suit your requirements. These range from branding options, to full scale partner solutions and can be tailored to meet your objectives and budgets.
If you are launching a new product or service and wish to gain visibility and brand recognition within your industry, contact us today!
For commercial opportunities, please contact:
Hubert Sosnowski
Tel: +48 (0) 61 646 9780
Email: [email protected]
Supporting Partners
With Thanks to Our Media Partners
'Building the bioenergy market by spreading knowledge' has been the motto for the publisher of Bioenergy International for more than 30 years. Through a worldwide network, information is communicated in paper and internet versions. The main magazine is published in English and is distributed to 64 countries around the globe (Oct 2008). Local editions in French, Italian, Japanese, Polish, Russian and Spanish languages are available through partners. The Bioenergy International headquarters is located in the center of Stockholm, Sweden. Correspondants and partners are spread all over the world, a guarantee for this truly international product. Distributed to subscribers in 64 countries, at all major bioenergy events, to members in bioenergy associations and on the internet. BIOENERGY INTERNATIONAL – WHENEVER BIOENERGY IS DISCUSSED.
https://www.svebio.se/english/bioenergy-international
---
NNFCC is a leading international consultancy with expertise in the conversion of biomass to bioenergy, biofuels and bio-based products. We take an integrated approach, providing a holistic view of technology, policy and market development, enabling better decision making and more robust strategy development for commercial businesses.
Our services are tailored to give organisations a better understanding of the opportunities; regularly providing expert advice to investors and developers to minimise and overcome risks, or to identify, steer and strengthen future investments and business plans respectively. We are also an advisor to the UK Government and work closely with DECC on bioenergy policy, regulation and financial support mechanisms.
---
Brought to you by the publishers of Biofuels International magazine, Bioenergy Insight is a new publication targeted at companies producing biomass fuel in the form of pellets and briquettes, and those using biomass fuel to produce CHP, biogas, biopower, chemicals, heat and liquid biofuels.
http://www.bioenergy-news.com/
---
Renewables Now is a real-time newswire covering all major news developments in the global renewable energy industry.
Our team of journalists has 10+ years of experience in tracking renewable energy news around the globe – from the established markets in Europe and North America to the emerging and frontier markets in Latin America, Africa, Asia and the Pacific. All renewable energy technologies are covered.
With more than 600 news stories per month, there is no other single source that can fetch the renewable energy news volume and content we provide.
For more information visit www.renewewablesnow.com
---
Power World Analysis is dedicated to bringing you the latest news and updates under Energy and Power Sector. We keep industry professionals and decision makers informed about this fast and dynamic Energy and Power market and enable them to make strategic decisions.
Variety of online marketing services and promotional activities through Power World Analysis help companies to reach to their target audience and creates brand awareness. We also deliver weekly newsletter to our subscribers.
For subscribing to our weekly e-newsletter services please visit www.powerworldanalysis.com/subscribe
http://www.powerworldanalysis.com
---
Advanced Biofuels USA is a nonprofit organization dedicated to promoting understanding, development and use of advanced biofuels in order to achieve energy security, military strategic flexibility, rural economic development and to mitigate climate change.  Our website, www.advancedbiofuelsusa.org, is a one-stop-shop for information about advanced biofuels for those who are new to the topic, as well as those well versed in some particular area who want to broaden their understanding of this developing industry.
---
For over 20 years, F&L Asia has remained the preferred media choice for industry giants such as Chevron, ExxonMobil, Shell, SK Lubricants, S-Oil, Lubrizol, Infineum, Chevron Oronite, Afton Chemical, BASF, Evonik Industries, Tianhe Chemicals and many more.
Each year, F&L Asia produces F+L Week, the industry conference and exhibition premier event. A sounding board for the latest developments in base oils, lubricants, fuels and additives, F+L Week attracts the very best amongst top industry scientists, market trend setters and decision makers from all around the planet to its economic epicentre in Asia.
---
PlasticPortal.eu® is a business portal for the professionals in the plastics industry in Czech and Slovak republic. The purpose of the portal is a comprehensive support for managers in carrying out tasks associated with increasing sales, supplies the best solution in the field of raw materials, machines and equipment, company promotion and human resources seeking. PlasticPortal.eu® visits everybody who is looking for information on plastics, packaging, technologies and recycling.
Email:      [email protected]
Web:       www.plasticportal.eu
---
Oil, Gas and Energy Law (OGEL, ISSN 1875-418X) is a comprehensive and innovative information service with a focus on oil-gas-energy law, regulation, treaties, judicial and arbitral cases, voluntary guidelines, tax and contracting, including the oil-gas-energy geopolitics. See www.ogel.org for more details on published issues and details on how to contribute.
---
Open Agriculture is an open access journal from De Gruyter's Open Access portfolio, publishing original articles reflecting the latest achievements on agro-ecology, soil science, plant science, horticulture, forestry, food science, agricultural economics, agricultural engineering, climate-based agriculture, amelioration and related topics.
Its major goal is to spread up-to-date knowledge on Agriculture, along with maintaining the high quality of its published content. The journal accepts submissions of original scientific papers, short communications, review articles and case studies and offers an immediate publication upon completing the publishing process.
Open Agriculture is covered by Elsevier – SCOPUS and Clarivate Analytics – Emerging Sources Citation Index (ESCI).
http://www.openagriculture.com/
---
Fermentation (ISSN 2311-5637) is an international, scientific, open access journal on fermentation process and technology published quarterly online by MDPI.
Fermentation is led by Dr. Badal C. Saha from National Center for Agricultural Utilization Research (USA) and supported by an excellent editorial board (36 members from USA, Canada, UK, Greece, Italy and so on). The journal is indexed in Biological Abstracts, BIOSIS Previews (WOS), Chemical Abstracts (CAS), and FSTA—Food Science, Technology Abstracts (IFIS) and Inspec (IET); full-text is archived in CLOCKSS and e-Helvetica.
Fermentation is free for readers, free publication for well-prepared manuscripts submitted in 2018.
http://www.mdpi.com/journal/fermentation
All the attendees will enjoy open access publication free of charge in /Fermentation/. You are welcome to submit to the journal or the special issue "Anaerobic Digestion"
(http://www.mdpi.com/journal/fermentation/special_issues/anaerobic_digestion).
---
Eco-Business.com is Asia Pacific's leading publication on cleantech, smart cities, responsible business and sustainable development. Our platforms include the award-winning Eco-Business.com news website which attracts 80,000+ monthly visitors and a weekly newsletter that's emailed to over 67,000 subscribers.
Our business model is to maintain a large and engaged reader community by providing the best sustainable business news, features and expert opinion for the APAC region, and to deliver powerful branding, market positioning and lead generation for our clients. We offer a suite of marketing solutions that deliver purposely different results – from local and regional branding through to integrated global campaigns that deliver long-term industry and thought leader positioning. Our marketing channels include: advertising, EDMs, feature series, site partnerships, 'industry spotlight' company features, social media campaigns, event coverage, writing services, content marketing and CxO round tables.
---
GREENEA – Your broker in Europe specialized in waste-based feedstock and Biodiesel
We offer brokerage services to companies producing raw materials and to companies in the Oleochemicals, Bioenergy and Biofuels sector. Our industry expertise in agriculture, renewable feedstock and market trends allows us to offer advice, solutions and bring you new customers. In this sense, Greenea brings about significant development opportunities for your company.
Our team provides services to regional biofuels producers, petroleum refineries, pet food & feed industry players, biomass power plants and traders thanks to the company's close relationship with producers and suppliers of feedstock & Biofuels in Europe and worldwide.
Visit us at http://www.greenea.com/en/
---
NRG Expert provides cutting-edge energy market reports, databases, forecasts, consultancy and analysis to the world's leading companies, consultancies and investment houses. Phone us to access over a million lines of world-wide energy data, analysis and information, collected from 100+ trusted sources. We provide energy data, reports, and statistics in the following sectors: Power and Infrastructure; Metering & Smart Grid; Utility Guides; Fossil Fuel & Conventional Energy; Renewable Energy; Water & Waste; and Finance & Regulatory as well as Country Specific data through our Almanac.
---
ASD Media is an online media company. We provide professionals in dedicated markets with news, intelligence, and interaction opportunities. During the last five years we developed dedicated websites for events, reports, news distribution and source data, and changed the name of the ASD-Network to ASDNews to emphasize the news focus.
---
Clocate.com is a leading international directory for worldwide conferences and exhibitions. Clocate.com is equipped with a unique and comprehensive search that helps you find easily any event in any category or location. Each event includes detailed information, like, description, dates, location, map, prices, link to the official event's website and more… If you search for a conference or exhibition in areas such as Industry and manufacturing, Health and medicine, Technology and IT, Business and finance, sciences, education, services (banking, insurance, tourism, Hospitality and more), government, environment, life style and arts, you'll find it in Clocate.com.
---
Eurasian Chemical Market is one of the leading industrial publications in the CIS. The magazine widely covers the most important up-to-date events of the CIS chemical market. This is a monthly publication, which started up in 2005 and is available both in Russian and English languages. Every issue includes reviews, marketing and analytical articles covering different products and branches of the chemical market.
http://www.chemmarket.info/en/
---
The 7th Asia-Pacific Biomass Energy Exhibition (APBE 2018)
Date: August 16th-18th, 2018
Venue: China Import & Export Fair Complex, Guangzhou
Address: No. 380, Yuejiang Zhong Road, Guangzhou, China
Website: www.apbechina.com
Preview of APBE 2018
Expanding its show floor to 16,000 sq.m, APBE 2018 is ready to receive 180 exhibitors with 10,000 visitor footfall. To meet worldwide increasing need for gasification and garbage power generation, the show will be on the lookout for more exhibitors from these 2 sectors. Concurrently held with several other heating-related trade shows, APBE 2018 will provide you with a complete suite of heating solution.
---
"VENICE 2018 / 15th – 18th October 2018 / Venice Italy
7th International Symposium on Energy from Biomass and Waste
The aim of the Venice 2018 Symposium is to focus on the advances made in the application of technologies for energy recovery from biomass and waste and to encourage discussion in these fields. The previous edition of the Symposium, held in 2016, was attended by over 500 scientists and operators from approximately 57 different countries. The Symposium is organized by the International Waste Working Group (IWWG) and Ordine degli Ingegneri della Provincia di Venezia, with the scientific support of the Universities of Padova, Hokkaido, Queensland, Rostock, Trento, Tsinghua and Hamburg University of Technology."
---
Pollution Equipment News is the only Tabloid magazine in the industry. Out integrated media offering is unmatched with outreach of over 80,000+ readers. Published since 1967 Pollution Equipment News covers the environmental industries of water, wastewater, air and hazardous waste pollution. This magazine covers equipment and services used by those who are responsible and design the pollution abatement systems and policies for their organizations. Topics that are covered: green technologies that reduce the organization's environmental impact; Air quality testing instrumentation and air cleaning equipment; Waste and wastewater technologies to clean up polluted streams of water to mean EPA's standards for drinking and wastewater applications.
Visit us at http://www.rimbach.com/rimpub/PEN/subs.htm
---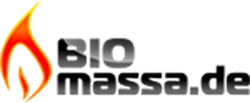 German Biofuel Portal is a specialized international resource for bioenergy, biofuel and biomass products. The web-portal provides up to date information about the fresh product offers, the latest technology achievements and future developments. We do our best so our customers and visitors were well informed and have clear answers for all the questions concerning biomass, biofuel and bioenergy. The main target of the project is to assist its customers in establishing new partner relationships between future biofuel consumers and suppliers.
---
Small and Medium Enterprises (SMEs) contribute up to 45 percent of total employment and up to 33 percent of national income (GDP) in emerging economies. But SMEs face unique challenges: three out of five businesses fail within the first few months of operation. Causes to the failure include limited market access, limited access to information, finances and technology and unfavorable policy and regulatory environment.
NßN fills this gap:
– We offer a free marketing platform focused in the emerging markets
– We study the business trends and provide online expertise to save your time and cut your marketing cost
– We spread the information in English, Chinese, and Arabic because we believe that proximity is power
With NßN, you will break into emerging markets.