GREENEA is a French brokerage company, specialized in waste-based feedstock and biodiesel. Since 2007, we have been offering brokerage services to companies producing raw materials and to those working in the Oleo-chemicals, Bioenergy and Biofuel sectors:
–   Vegetable oils (rapeseed oil / soy bean oil)
–   Biodiesel (RME, FAME, TME, UCOME)
–   Crude and refined glycerine
–   Fatty acids & acids oils
–   Used cooking oils
–   Animal fats
As a major market player on brokerage services for waste-based feedstock such as animal fats, used cooking oil and fatty acids, GREENEA continues to strengthen its position on the European market. At the same time we dynamically develop our activities in South America and Asia.
Bunkerspot is a key source of high quality, independent information for all professionals working in the international bunker industry. Stay fully up to speed with daily news updates, comments from the bunker industry's key players and the latest on IMO 2020.
• Six issues of Bunkerspot magazine – this authoritative and well respected 'journal of record' provides incisive, high-quality features and news coverage of the major issues impacting the marine fuels sector
• Unlimited access to www.bunkerspot.com – this enables you to view all the latest news stories as they emerge and read the comments and opinions from the bunker industry's key players
• A searchable archive featuring thousands of news stories and features
• A listing of global industry events, seminars, workshops and conferences
• Daily bunker prices from 22 key ports.
Subscribers will also have access to the online digital version of the magazine.
At Eleven Recruitment, we've been building a reputation for a recruitment experience that's better than ten out of ten since we launched in 1998.
We're specialist recruiters in oil, gas, power, speciality chemicals and other commodities, working with leading trading houses, oil companies, utilities, shipowners and chemical companies in the UK and internationally.
We became recruiters for the oil industry as a natural extension of our existing presence in the market. Our parent company Ashley & Dumville started selling coal and coke from horse drawn carriages back in 1880, diversifying to fuel oils in the 1950s. With an enviable list of contacts, a publishing arm was established in the seventies and Oil Recruitment was launched in 1998. In 2018, we rebranded to Eleven Recruitment to focus more on how we recruit and to better reflect the multiple niches in which we operate.
84% of unplaced candidates still rate us as good or excellent and 100% of our candidates tell us they trust us to work in their best interests.
Get in touch today for a chat about your career development or how you'd like to build your team.
www.elevenrecruitment.com
Chemical Search International specialises exclusively in executive search, talent acquisition and professional career development services for the global chemicals and related sectors such as polymers, materials, natural resources and biosciences. We also own ChemExecSM | Executive Network, an exclusive online professional network dedicated to these same industries and which offers faster, simpler professional networking just when you need it. We have offices in London, New York and Singapore. Please contact us to discuss your company's recruitment needs or to discuss your own personal career.
ChemExecSM | Executive Network is a dedicated online professional network for chemicals, materials, resources and bioscience professionals on a worldwide basis. Please join us.
LINK:  Chemical Executive Network

Energy Dais is a digital B2B platform empowering the global oil and gas community. With rich industry experience and expertise, Energy Dais aims to solve critical problems like material procurement, business lead generation, and recruitment. The idea is to increase efficiency and reduce costs for the industry stakeholders. Presently one of the fastest growing online oil and gas platforms, with a verified database of 20,000+ companies, Energy Dais is consistently working towards "simplifying energy"  and enhancing global visibility for the entire oil and gas community.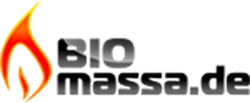 German Biofuel Portal is a specialized international resource for bioenergy, biofuel and biomass products. The web-portal provides up to date information about the fresh product offers, the latest technology achievements and future developments. We do our best so our customers and visitors were well informed and have clear answers for all the questions concerning biomass, biofuel and bioenergy. The main target of the project is to assist its customers in establishing new partner relationships between future biofuel consumers and suppliers.
The Maritime Standard (TMS) is a Dubai-based media company, which publishes a fortnightly online newsletter that covers developments in the shipping, ports and other maritime industries in the Middle East and the Indian Subcontinent. TMS delivers the most accurate, up-to-date news about the market and has built up the largest circulation of any shipping-related online newsletter in this region.
TMS also publishes the very successful The Maritime Standard UAE Yearbook covering key developments across the country's maritime sector, the annual publication aims to publicise the UAE's achievements both locally and internationally, through in depth articles, researched first hand.
Link: https://www.themaritimestandard.com/
Small and Medium Enterprises (SMEs) contribute up to 45 percent of total employment and up to 33 percent of national income (GDP) in emerging economies. But SMEs face unique challenges: three out of five businesses fail within the first few months of operation. Causes to the failure include limited market access, limited access to information, finances and technology and unfavorable policy and regulatory environment.
NßN fills this gap:
– We offer a free marketing platform focused in the emerging markets.
– We study the business trends and provide online expertise to save your time and cut your marketing cost.
– We spread the information in English, Chinese, and Arabic because we believe that proximity is power.
With NßN, you will break into emerging markets.
https://nbn.media
PETROFINDER is the leading and young company which is providing the most advanced online platform for the real time trading and auction solutions for international oil and gas industries and major physical markets. Please find our introduction and services as follows: 1. B-to-B Online Trading Platform in Energy Sector. 2. Trading & Brokerage, Marketing and Consulting Services. 3. Online P.R and Advertising Services. 4. Global Recruitment and Energy Expert Finding Services. For more information about PETROFINDER, please visit our website www.petrofinder.com or contact to [email protected]
PetrolPlaza
The leading international online publication for the fuel retailing, fuel logistics and car wash industries.
With a growing community, PetrolPlaza continues to be the No.1 online information source for decision makers in the petrol retailing, fuel logistics and car wash markets. After going online in 1998, PetrolPlaza has built an excellent reputation amongst industry professionals across the world. PetrolPlaza offers daily updated market news and a newsletter service free of charge. Here you find information on the latest technologies, trends and products, as well as case studies and video reports and can access extensive equipment supplier and fuel retailer listings. Over 17,000 subscribers receive our free of charge weekly newsletters.
Retailers will discover that PetrolPlaza has plenty of information on new technologies, products, case studies, market reports, supplier profiles and many other useful features to help them in the day-to-day running of their business.
Suppliers to this market will find that PetrolPlaza offers high quality and good value advertising and PR opportunities, allowing companies to maximize the effectiveness of their press releases, news articles and newsletters, achieved by publishing them directly on PetrolPlaza.
www.petrolplaza.com
[email protected]
RefinerLink offers a one-stop shop for oil refiners around the world to connect and efficiently leverage communal knowledge.  From news and industry event listings, to job postings, blogs, employee surveys, and community forums, RefinerLink delivers an exceptionally clean platform that consolidates top notch oil refining content.
Actualidad Marítima y Portuaria – Daily Offer of jobs into the maritime, port and logistics sectors News, Vessels, Companies, Ports, Customs, Events … Oferta diaria de empleos en los sectores marítimo-portuario y logístico Noticias, Buques, Empresas, Puertos, Aduanas, Eventos …
Worldoils is a company that combines the power of marketing as well as the in-house expertise for the Oil, Gas, Offshore and the Maritime industries. Worldoils' web portalwww.worldoils.com has become a truly central platform for visitors who need information regarding oil and gas products and services, research, training, conferences, news and events as well as a popular advertising base for providers of Oil, Gas, Marine and Offshore services. Worldoils has also launched the jobs system and a marketplace. In the recent months, Worldoils has strengthened its position as a fast developing central place for buying and selling of land rigs, offshore rigs, barge rigs and other oilfield and subsea equipment.
ASD Media is an online media company. We provide professionals in dedicated markets with news, intelligence, and interaction opportunities. During the last five years we developed dedicated websites for events, reports, news distribution and source data, and changed the name of the ASD-Network to ASDNews to emphasize the news focus.
---
Clocate.com is a leading international directory for worldwide conferences and exhibitions. Clocate.com is equipped with a unique and comprehensive search that helps you find easily any event in any category or location. Each event includes detailed information, like, description, dates, location, map, prices, link to the official event's website and more… If you search for a conference or exhibition in areas such as Industry and manufacturing, Health and medicine, Technology and IT, Business and finance, sciences, education, services (banking, insurance, tourism, Hospitality and more), government, environment, life style and arts, you'll find it in Clocate.com.
10times is the world's largest service provider for business events. We are using technology to change the way our millions of users discover and experience events. Spread across 10,000 cities, we are in the process of developing a cutting edge mobile technology in order to re-invent how this industry conducts business.
WBEpro.com is launched with a vision to become the No.1 business event technology platform that bridges the communication void between organizers and their attendees. The portal will help attending community to assess and select the right events while enabling event owners to build an enduring relationship with their prospects.
If you would like to be an official Media Partner for European Fuels Markets & Refining Strategy Conference, or to register your attendance, please contact:
Marcin Janecki
Tel:+ 48 (0) 61 646 7047
Email: [email protected]
In the framework of the energy transition, and as a leading supplier of hydrogen production and distribution equipment, McPhy contributes to the deployment of zero-carbon hydrogen throughout the world.
Thanks to its wide range of products and services dedicated to the industrial, mobility and energy markets, McPhy provides turnkey solutions to its clients adapted to their applications in industrial raw material supply, fuel cell electric car refueling or renewable energy surplus storage and valorization.
As a designer, manufacturer and integrator of hydrogen equipment since 2008, McPhy has three development, engineering and production units based in Europe (France, Italy, Germany).
The company's international subsidiaries ensure a global sales coverage of McPhy's innovative hydrogen solutions. McPhy is listed on NYSE Euronext Paris (Segment C, ISIN code: FR0011742329; ticker: MCPHY).
---
BDI-BioEnergy International
Since its founding in 1996, BDI-BioEnergy International GmbH has been developing resource-saving technologies for upgrading residual and waste products from industry and commerce. The company sets new standards in terms of innovative strength, technological lead, product quality and cost-effectiveness in line with the philosophy "from waste to value".
As the market and technology leader in the construction of customized, turnkey BioDiesel plants and in the development of technologies for generating energy from waste, BDI supports its customers along the entire value chain.
The Styrian company acts as a missing link between the process idea and the turnkey production plant. As a reliable partner, BDI takes care of all the decisive project stages from research and development to raw material evaluation, project development, subsidy and financing management, authority, basic and detailed engineering, construction and commissioning right through to after-sales support.
Products and Services
BDI specialises in the development of technologies for the production of biofuels and has an extensive patent portfolio resulting from its own research and development. The state-of-the-art research centre at the Raaba-Grambach site enables us to offer intensive contract research in the field of process scale-up (from laboratory to industrial plant).
https://www.bdi-bioenergy.com/en/start
---
ACI has put together a range of packages to suit your requirements. These range from branding options, to full scale partner solutions and can be tailored to meet your objectives and budgets.
If you are launching a new product or service and wish to gain visibility and brand recognition within your industry, contact us today!
For commercial opportunities, please contact:
Ketan Kulkarni
Tel: +91 20 48 523 141
Email: [email protected]