Sirius Minerals Plc is the fertilizer development company focused on the construction of its North Yorkshire polyhalite project in the United Kingdom. The project involves the construction of a new state-of-the-art mine and associated processing and port infrastructure to produce bulk volumes of POLY4 – the trademark name of the Company's flagship polyhalite product. POLY4 is a naturally-occurring, low-chloride, multi-nutrient fertilizer containing four of the six essential macro nutrients required for plant growth.
Using POLY4 as the source of potassium, sulphur, magnesium and calcium is more efficient and effective for farmers, delivering flexible and more sustainable fertilizer practices. Sirius Minerals' research and development programme, conducted in partnership with 105 leading agricultural universities, research institutions and commercial associates, operates across five continents. To date the Company has directed  327 trials on 35 crops in 24 countries. Now entering its seventh year, agronomic studies covering both high-value and broad-acre crops have confirmed the value of POLY4 as a premium multi-nutrient fertilizer. POLY4 promoted nutrient release as well as enabled and supported a broad spectrum of macro- and micro-nutrient uptake, whilst improving crop yield and quality. Crop trials undertaken on broad-acre crops such as corn, soybean, wheat and sugarcane have consistently demonstrated POLY4's premium performance over alternative potassium sources such as muriate of potash. These four crops alone represent a potential global demand of over 200 million tonnes of POLY4 per annum.
---
ICL Fertilizers is one of the world's largest fertilizer companies. We provide farmers, growers and manufacturers on five continents with a wide range of high-performance plant nutrition solutions: potash, Polysulphate, phosphoric fertilizers, phosphoric acid, specialty fertilizers, phosphate rock and tailor-made compound fertilizers.
ICL Fertilizers is your one-stop shop for phosphorus (P), potassium (K) and other macronutrients, whether you need raw materials or more specialized formulated products.
Our global family of integrated businesses all ensure our customers receive the highest quality and competitive pricing together with prompt and relevant advice.
www.iclfertilizers.com , www.polysulphate.com
---
Companies can gain direct access to our senior level audience and have an increased level of visibility through branding and networking at the conference. For information on available sponsorship and commercial opportunities, please contact:
Hubert Sosnowski
Tel: +48 (0) 61 646 9780
Email: [email protected]
Supporting Partners
Media Partners
China National Chemical Information Center (CNCIC), formerly the Scientific and Technological Information Research Institute of the Ministry of Chemical Industry, has a history of more than 60 years. The Fertilizer Department of CNCIC, one of the most important and renowned consulting organizations, is engaged in investment consultation and market analysis of fertilizers and inorganic chemical products, and performs feasibility studies of chemical projects. The combination of more than 100 experienced professionals and several different kinds of professional information databases makes us a first-class consulting team. We have provided information services for thousands of fertilizer enterprises, chemical enterprises, government organizations and research institutes in China and abroad. China Fertilizer Market Weekly (CFMW) is one of our main information services, which publishes on every Tuesday and sends to our clients by email.
---
POLYMERUPDATE  is a platform for global players seeking plastics and petrochemical intelligence and is a world renowned provider of real time news and price alerts of products including crude oil, naphtha, aromatics, olefins, polyolefins and petrochemical intermediates. Credible, neutral and regular reporting has attracted several thousand subscribers who include most of the region's leading resin producers, processors, distributors, traders, consultant firms, investment bankers, credit rating agencies, as well as front runners in the international information services, news and media companies. Polymerupdate has helped companies make business critical decisions through its services which are delivered through on-line and smartphone applications.
https://www.polymerupdate.com/
---
MACPLAS (technical magazine for the plastics and rubber industry) is published bimonthly with the support of ASSOCOMAPLAST (Italian Plastics and Rubber Processing Machinery and Moulds Manufacturers' Association), by the commercial company PROMAPLAST srl.
MACPLAS (Italian edition) has been published for 39 years and nowadays is the leading magazine in the plastics & rubber industry according to its circulation (7,000 copies) and distribution in Italy.
PROMAPLAST srl publishes also The International edition of MACPLAS that is scheduled in local languages concurrently with specialized fairs taking place in several areas all over the world on the occasion of collective Italian participations.
---
PIE – Plastics Information Europe, the well-known newsletter and online portal, boasts daily updated online coverage of the industry's most important news. PIE offers staff-researched price reports on standard and technical thermoplastics, polyurethanes and PET, as well as industry reports – including market trends and other background articles. Additional attractive features of this website are the opportunity to create personal price reports and individualised polymer price charts.
Providing independent market information, the PIE price indices are accepted throughout the industry and embedded in countless supplier contracts. More than 5,500 European companies already trust in our data and industry coverage.
Contact: Christine Halfen
Marketing Manager
phone +49 (0) 6172 9606-12
eMail  [email protected]
---
Chemical Search International specialises in global talent acquisition, management and professional development for the chemicals, materials, resources and bioscience sectors. This year we launch our exclusive ChemExecSM | Executive Club offering faster, simpler networking for our industry. Please join our Club or get in touch for an exploratory chat.

ChemExecSM | Executive Club is an exclusive online Club offering faster, simpler networking for chemicals, materials, resources and bioscience professionals on a worldwide basis. Please join us.
LINK:  ChemExecSM | Executive Club
---
ASD Media is an online media company. We provide professionals in dedicated markets with news, intelligence, and interaction opportunities. During the last five years we developed dedicated websites for events, reports, news distribution and source data, and changed the name of the ASD-Network to ASDNews to emphasize the news focus.
---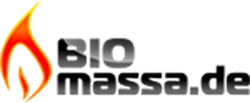 German Biofuel Portal is a specialized international resource for bioenergy, biofuel and biomass products. The web-portal provides up to date information about the fresh product offers, the latest technology achievements and future developments. We do our best so our customers and visitors were well informed and have clear answers for all the questions concerning biomass, biofuel and bioenergy. The main target of the project is to assist its customers in establishing new partner relationships between future biofuel consumers and suppliers.
---