Since its launch in 2010, Bioenergy Insight has swiftly built up a reputation for delivering quality news, analysis, market information and technical articles relating to the biomass, biogas and biopower industries. Published six times a year to coincide with leading industry events, it provides ideas and insights for its audience of bioenergy professionals. It is targeted at companies producing biomass fuel in the form of pellets and briquettes, and those using biomass fuel to produce CHP, biogas, biopower, chemicals, heat and liquid biofuels. For more information, please contact George Doyle email [email protected] or tel. +44 (0)203 551 5752.
http://www.bioenergy-news.com/
---
'Building the bioenergy market by spreading knowledge' has been the motto for the publisher of Bioenergy International for more than 30 years. Through a worldwide network, information is communicated in paper and internet versions. The main magazine is published in English and is distributed to 64 countries around the globe (Oct 2008). Local editions in French, Italian, Japanese, Polish, Russian and Spanish languages are available through partners. The Bioenergy International headquarters is located in the center of Stockholm, Sweden. Correspondants and partners are spread all over the world, a guarantee for this truly international product. Distributed to subscribers in 64 countries, at all major bioenergy events, to members in bioenergy associations and on the internet. BIOENERGY INTERNATIONAL – WHENEVER BIOENERGY IS DISCUSSED.
https://www.svebio.se/english/bioenergy-international
---
Confederation of Danish Industry (DI) is a private organisation funded, owned and managed entirely by 10,000 companies within manufacturing, trade and service industry. DI aims to provide the best possible corporate conditions for Danish industry.

DI's membership is comprised of 10,000 private enterprises within manufacturing and services covering virtually all sub-sectors. Also, a number of sectoral employers' associations and branch federations are included in DI's framework, being integrated in part or in full in DI.
Moreover, the members of DI in each county constitute a regional federation dealing with regional policy as well as educational issues.
http://di.dk/English/Pages/English.aspx
"Magazyn Biomasa"  is a Polish profesional magazine, full covering the biomass market area. The monthly, within several pages, presents the interpretation of legal regult
---
ions, professional analysis, usable case study, interview and a package of interesting opinion pieces and commentaries. "Magazyn Biomasa" as a platform for exchange of opinions and infromation, become an important  element  of the market, acting as its integrator.
For more information, please visit http://magazynbiomasa.pl/en/
---
World Biomass, published by DCM Productions, is a comprehensive annual international review of the biomass industry. It focuses on sustainability, on quality, on policy and legislation and on the new technology and innovation that supports the sector. World Biomass features in-depth editorial from each operating area of the industry; from sustainably managed forests and other biomass feedstock sources, through the entire supply chain to power and heat generation plus features and analysis from legislative organisations and industry commentators. Just over 10,000 printed copies are distributed on a named, job titled basis to the industry's decision makers and influencers across the globe. You can view the 2017/18 edition here www.world-biomass.com
---

AEBIG (Asociación Española de Biogás) was founded in 2009. Our mission is to represent the interests of th
e sector, promoting biogas and raising awareness of its benefits. We collaborate with Public Administration, being recognized as the sector representative. We pursue the development of biomethane injection into the network of natural gas and its use as fuel for vehicles. The scope of our members is extended to gasification, landfills and water purification plants. AEBIG is federated with EBA (European Biogas Association).
---
The World Bioenergy Association (WBA) is the global organization dedicated to supporting and representing the wide range of actors in the bioenergy sector. Our members include bioenergy organizations, institutions, companies and individuals. Since its foundation in 2008, WBA has been working to address a number of pressing issues including certification, sustainability criteria, bioenergy promotion, and the debates about bioenergy ́s impact on food, land-use and water supply.
Mission: Promote the increasing utilization of bioenergy globally in an efficient and sustainable way and to support the business environment for bioenergy.
Homepage: www.worldbioenergy.org
---
Civic Union "Bioenergy Association of Ukraine" (UABio) was established in 2013 and is a common platform for cooperation in bioenergy market in Ukraine. The UABio goal is to provide the most favorable business environment and sustainable development of bioenergy.
Key sectors of the UABio operation:
Heat generation from biomass
Electricity generation from biomass
Combined heat and power generation from biomass
Production and use of biogas, bio-methane, and bio-fertilizers
Production and use of solid and liquid biofuels
Cultivation and use of biomass from energy plantations
Logistics (harvesting, storage, processing, delivery) of biomass and biofuels
Energy generation from municipal solid waste
Financing and investing into bioenergy projects
Legal and organizational support for bioenergy projects
International cooperation
Environmental and social effect of bioenergy projects.
Bioenergy Association of Ukraine is actively involved in legislative activities and the work of profile Parliamentary committees, as well as Public councils and working groups of relevant government authorities.
UABio is known for active outreach activities in the field of bioenergy, including UABio Position Papers, the annual International Conference "BIOMASS FOR ENERGY" and specialized seminars, as well as awareness raising about bioenergy issues on its website, social networks and through publications and interviews in mass media.
Contacts: Ukraine, 03057, Kiev, Zheliabova str., 2а, of. 116, Tel./fax: (+38 044) 453 2856
Web: www.uabio.org
Facebook: www.facebook.com/uabio/
---
The NNFCC is the UK's National Centre for Biorenewable Energy, Fuels and Materials. Set up by the Government in 2003 to look at non-food uses for crops, we maintain a strong working relationship with several Government departments but have evolved to become an industry-leading technical consultancy with expertise ranging from biomass boilers to advanced biofuel conversion technologies, and biomass sustainability to bioenergy from waste. We work with some of the world's biggest organisations to solve complex business challenges. By working with us you can stay ahead in a complex and constantly changing marketplace. Our goal is simple, to drive sustainable economic growth and reduce dependence on petrochemicals through the increased uptake of biorenewable energy and materials.
---
EUBIA, the European Biomass Industry Association, was established in 1996 as an international non-profit association in Brussels, Belgium. It groups together market forces, technology providers, and knowledge centres, all of them active in the field of biomass.
EUBIA's main objective is to support the European biomass industries at all levels, promoting the use of biomass as an energy source, developing innovative bioenergy concepts and fostering international co-operation within the bioenergy field. EUBIA's vision is a strong and reliable biomass sector able to contribute significantly to a global, sustainable energy system, preserving ecosystems equilibrium and ensuring economic development.
Given that biomass will have an important role to play in promoting sustainable development worldwide and the deployment of clean energies, EUBIA intends to contribute in strengthening European policies in this sector, protecting industrial interest, identifying new opportunities, promoting job creation and better environment conditions.
---

WoodBusinessPortal.com is an online market for wood industry, for acquisitions and sales, being one of the largest business to business markets in Europe, with thousands of offers and demands for timber, furniture, panels, plywood, veneer, plywood, chipboard, MDF & Fibreboard, logs, parquet flooring, wooden houses, wooden toys, pallets, euro pallets, firewood, pellets, briquettes etc.
For more information, please visit http://www.woodbusinessportal.com/
---
Ranking among the world's top 3 biomass trade shows, APBE is second to none in Asia. With the expected exhibition area of 16,000 square meters and 780 booths, APBE 2017 will be the grandest in its history. A series of high-end meetings, seminars, etc, featuring with worldwide big-shot experts, will give us a glimpse of the forefront of biomass technology.
The 6th Asia-Pacific Biomass Energy Technology & Equipment Exhibition 2017 (APBE 2017)Date: August 16th-18th, 2017
Venue: China Import and Export Fair Complex
Add: No. 380, Yuejiang Zhong Road, Guangzhou, China
Website: www.apbechina.com/index.php?lang=en
Contact Sarah at [email protected]
---
GREENEA – Your broker in Europe specialized in waste-based feedstock and Biodiesel
We offer brokerage services to companies producing raw materials and to companies in the Oleochemicals, Bioenergy and Biofuels sector. Our industry expertise in agriculture, renewable feedstock and market trends allows us to offer advice, solutions and bring you new customers. In this sense, Greenea brings about significant development opportunities for your company.
Our team provides services to regional biofuels producers, petroleum refineries, pet food & feed industry players, biomass power plants and traders thanks to the company's close relationship with producers and suppliers of feedstock & Biofuels in Europe and worldwide.
Visit us at http://www.greenea.com/en/
---

NRG Expert provides cutting-edge energy market reports, databases, forecasts, consultancy and analysis to the world's leading companies, consultancies and investment houses. Phone us to access over a million lines of world-wide energy data, analysis and information, collected from 100+ trusted sources.
We provide energy data, reports, and statistics in the following sectors: Power and Infrastructure; Metering & Smart Grid; Utility Guides; Fossil Fuel & Conventional Energy;Renewable Energy; Water & Waste; and Finance & Regulatory as well as Country Specific data through our Almanac.
---
Project Cargo Network (PCN) is an ISO 9001:2008 certified organisation established to provide a networking platform for the world's top project cargo specialists. Our Members handle the transportation of oversized and heavy items or shipments that consist of complex components that must be disassembled, shipped and then re-assembled.  They offer project cargo management for engineering, procurement and construction companies servicing energy, mining, chemical, petrochemical, pipeline, infrastructure and other sectors. Our fast-growing organisation currently comprises of 130+ heavy lift specialists in 70+ countries.
Visit www.projectcargonetwork.com

---

Worldoils is a company that combines the power of marketing as well as the in-house expertise for the Oil, Gas, Offshore and the Maritime industries. Worldoils' web portalwww.worldoils.com has become a truly central platform for visitors who need information regarding oil and gas products and services, research, training, conferences, news and events as well as a popular advertising base for providers of Oil, Gas, Marine and Offshore services. Worldoils has also launched the jobs system and a marketplace. In the recent months, Worldoils has strengthened its position as a fast developing central place for buying and selling of land rigs, offshore rigs, barge rigs and other oilfield and subsea equipment.
---
Alternative Energy Africa is the continent's first magazine dedicated to literally filling the energy information gap in Africa. Alternative Energy Africa provides its readers updates on private sector projects, government initiatives, business and investment news, and strategies for a thriving alternative/renewable energy market on the African continent, all of this in addition to global project news and groundbreaking technology coverage. And to complement the magazine, www.AE-Africa.com offers the latest updates between issues making the AEA online and print duo "the premiere source" of alternative and renewable energy news covering the African continent.
---
Variety of online marketing services and promotional activities through Power World Analysis help companies to reach to their target audience and creates brand awareness. We also deliver weekly newsletter to our subscribers.
For subscribing to our weekly e-newsletter services please visit www.powerworldanalysis.com/subscribe
http://www.powerworldanalysis.com
---

Chemical Search International specialises in executive search and career development for the global chemicals sector and value-chain; polymers, materials, natural resources and biosciences. All our consultants are highly experienced professionals from these industries and are leveraged by a worldwide advisory board of industry experts. We have an unrivalled reputation for quality, integrity and delivering better candidates, faster. We also offer bespoke executive coaching and offer exclusive networking opportunities via our dedicated executive network with over 38,000 members and growing. Please join us.
---
Chemical Search International specialises in global talent acquisition, management and professional development for the chemicals, materials, resources and bioscience sectors. This year we launch our exclusive ChemExecSM | Executive Club offering faster, simpler networking for our industry. Please join our Club or get in touch for an exploratory chat.
---
PlasticPortal.eu® is a business portal for the professionals in the plastics industry in Czech and Slovak republic. The purpose of the portal is a comprehensive support for managers in carrying out tasks associated with increasing sales, supplies the best solution in the field of raw materials, machines and equipment, company promotion and human resources seeking. PlasticPortal.eu® visits everybody who is looking for information on plastics, packaging, technologies and recycling.
Email:      [email protected]
Web:         www.plasticportal.eu
---

Pollution Equipment News is the only Tabloid magazine in the industry. Out integrated media offering is unmatched with outreach of over 80,000+ readers. Published since 1967 Pollution Equipment News covers the environmental industries of water, wastewater, air and hazardous waste pollution. This magazine covers equipment and services used by those who are responsible and design the pollution abatement systems and policies for their organizations. Topics that are covered: green technologies that reduce the organization's environmental impact; Air quality testing instrumentation and air cleaning equipment; Waste and wastewater technologies to clean up polluted streams of water to mean EPA's standards for drinking and wastewater applications.
Visit us at http://www.rimbach.com/rimpub/PEN/subs.htm
---
GreenMatch is an online service which provides quotes for green energy sources from multiple providers. The service is free of charge and with no obligation. GreenMatch provides you with useful information on different types of renewable sources of energy. It will also help you to save time as it allows you to request free quotes from different suppliers.
GreenMatch is a service owned and maintained by the Danish online marketing bureau AW Media. AW Media is a certified Google Partner and they maintain several international online services. AW Media also advises and administrates the daily online marketing for many well-known Danish companies. Read more at www.aw-media.dk.
---
Gulf Oil and Gas (GOG) is the gateway to the oil and gas markets in the eastern hemisphere. Gulf Oil and Gas attracts thousands of professional regular visitors each day. With 50% of our audience defining themselves as engineers and another 25% in managerial roles, we deliver a captive audience of professionals responsible for specifying projects and making purchasing decisions. GOG 3D Projects service tracks information for 2000+ projects across the Middle East, Asia and Africa. GOG career centre is dedicated to assisting organizations in building their engineering and technical resources.
Visit us http://www.gulfoilandgas.com/
---
AltEnergyMag is an eMagazine full of News, articles and interviews covering the trends and breakthroughs in the Alternative Energy industry. With an emphasis on the state of the art and on the horizon technologies that have strong prospects of commercialization. Our philosophy is to create an outlet where the industry can report on itself. We offer those of you who work or have a passion for the Alternative Energy to contribute articles, news and product information for your peers to read and discover.
---
Biomass events promotion resource is the international events bulletin focusing on biomass news, biomass technologies, biomass conferences and exhibitions.
The website has been established to supply information about the latest events in biomass and bioenergy field. Our main objective is to support biomass industries worldwide, promoting key biomass events. We believe that biomass will play one of the decisive roles in creative sustainable bioenergy Europe.
---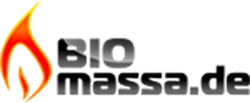 German Biofuel Portal is a specialized international resource for bioenergy, biofuel and biomass products. The web-portal provides up to date information about the fresh product offers, the latest technology achievements and future developments. We do our best so our customers and visitors were well informed and have clear answers for all the questions concerning biomass, biofuel and bioenergy. The main target of the project is to assist its customers in establishing new partner relationships between future biofuel consumers and suppliers.
---
Wood pellets Ukrainian Biofuel Portal – is a specialized B2B platform on biomass and biofuel trade representing extensive base of suppliers and manufactures. Wood pellets Ukrainian Biofuel Portal – is a specialized B2B platform on biomass and biofuel trade representing extensive base of suppliers and manufactures. Find reliable biofuel traders.
Ukrainian Biofuel Portal carries out mission of a consulting, project management partner, providing professional informational business-to-business service in alternative energy and power supply.  The marketers of Ukrainian Biofuel Portal try their best to find reliable partners from Russia, Belorus and Ukraine.
---
Ukrainian Biofuel Suppliers is a specialized B2B portal dedicated to solid biofuel and biomass trade that is aimed to assist the companies in developing their business, searching reliable suppliers and buyers.
The key advantages of Ukrainian Biofuel Suppliers are the greatest amount of leads related to biofuel and biomass from Ukrainian suppliers. Managers of Ukrainian Biofuel Suppliers try their best to find reliable partners from Ukraine.
Ukrainian Biofuel Suppliers provides the most complete, accurate and up-to-date information on biomass products and Ukrainian producers and suppliers available anywhere on the web. Nowadays, Ukrainian Biofuel Suppliers is an international B2B portal, specializing in bridging the gap between global buyers and Ukrainian biofuel suppliers.
---
Enerope is an overall energy portal on a European scale. It is designed for experts and management within the energy industry. The platform continuously offers relevant information about all energy fields. Beside country-specific information, enerope brings you a pan=European overview on market players and on up-to-date topics.
For more information, please visit www.enerope.eu
---
If you would like to be an official Media Partner for ACI's European Biomass to Power 2017, please do not hesitate to contact:
Dimitri Pavlyk

+44 20 3141 0627

[email protected]
Burmeister & Wain Scandinavian Contractor A/S (BWSC) is a Danish engineering and contracting company which develops, builds, operates and owns high-performance engine-based and biomass-fuelled power plants. The majority of the projects are supplied as turnkey plants, and BWSC has delivered more than 180 power plants to 53 countries worldwide. In 2016, BWSC had a turnover of EUR 395 million, and the order backlog amounted to EUR 898 million at end-2016.
BWSC is an experienced power plant developer and investor in biomass fuelled plants, and in the UK alone BWSC is today considered market leader with about 75 percent share of straw fuelled power plants.  BWSC's biomass plants are typically based on wood or straw fuel and can be configured for combined heat and power (CHP) production. As of February 2017, BWSC has also entered the market as supplier of biomass boilers for a variety of bio fuel and in the years ahead BWSC will expand its product portfolio to explore and enter into markets for waste-to-energy and hybrid power solutions.
COWI – a world leading consultant in Biomass
COWI is a large international multidisciplinary consultancy with a worldwide staff of more than 6,500; with headquarters in Denmark and offices and operations in numerous countries worldwide. COWI Bioenergy & Thermal Power has comprehensive expertise in Energy from Biomass and has implemented a substantial number of successful projects over the years. Bioenergy & Thermal Power has a full team of international experts with hands-on knowledge and experience ready to assist our clients during the whole project, from planning to implementation, and throughout the entire plant life.
Our experience in thermal conversion of biomass ranges from combustion in traditional boilers to the most advanced systems for biomass gasification. Beside biomass power plants we have assisted Clients in projects for heat production plants supplying district heating networks, for boiler units producing steam and heat for industrial purposes, and for combined heat and power plants. These plants use a variety of feed stocks such as wood chips, wood pellets, straw and sugar cane bagasse.
COWI specialists have wide international background including working experience from a number of countries and regions in Europe (East and West), Asia, Africa and the Americas.
---
Verdo – energy for the future
Verdo creates affordable energy that makes the world a greener place. Our desire to drive a more efficient and sustainable development has spread around the world, and our investments in humans, know-how and products have taken us far and wide.

We are one of the leading European suppliers of biomass, which we sell and produce in Denmark, England and Scotland. And with offices in Europe, the Middle East and the USA, we have also become a world-leading supplier of technical carbon for the tech industries.
Verdo has worked with electricity, water and heating since 1905, but new and advanced areas of activity such as energy consultancy services, electricity trading, fibre-optic networks and technical contract work have since been added.
Verdo's 500 committed employees generate an annual revenue of DKK 2.6 billion.

Verdo plant fueled with biomass
Verdo's combined heat and power plant (KVR) in Randers was commissioned in 1982 as a coal-fired unit. The unit is a back-pressure plant, equipment with two boilers each at 56 MW and one turbine at 50 MW. The unit was in 2009 refurbished, and are now 100 % fueled with biomass. The primary fuel is wood chips. In addition, other alternative biomass fuels are used. In 2010, an 18 MW fluegas-condensation system was implemented to rise the efficiency.
By going from coal to biomass, the CO2 emission is reduced with 300.000 ton/y.
The fuel is handled by Verdo Energy, and are traded from both local European market as well from Africa. Verdo Energy is an international biomass trader who possesses unique competencies in procurement, freight, contract management and product development of fuels. Verdo Energy is serving a wide range of customers.
---
FlowVision is an engineering company headquartered in Odense, Denmark, who is specialized in the design and supply of state of the art emission abatement systems and consultancy services, with particular focus on:
Selective Non-Catalytic Reduction Systems (SNCR)
Selective Catalytic Reduction Systems (SCR)
Hybrid Systems (SNCR + SCR)
Computational Fluid Dynamics (CFD)
Cold Flow Modelling
Combustion Optimization
Key individuals within the organization have more than 25 years of experience in emissions abatement technology, design and supply as well as combustion engineering.
FlowVision DeNOx systems is installed throughout the world in applications such as Coal Fired Utility Boilers, CFB Boilers, Biomass Boilers, Waste-to-Energy Plants, HRSG, Engines and Cement Kilns.
Unlike almost any other DeNOx supplier do FlowVision have its own in-house consultancy division, which allows us to conduct Computational Fluid Dynamics (CFD) simulations as well as Physical Flow Modelling.
Such simulations and modelling is crucial for the effective design and performance of high efficiency NOx reduction solutions.
http://www.flowvision-energy.com
---
VTG AG is one of Europe's leading wagon hire and rail logistics companies, with a fleet consisting of more than 80,000 railcars.
Innofreight Solutions is specialised in innovative, patented logistics systems and systems for transportation of goods. From the very idea to a concept, through its implementation and service.
VTG and Innofreight work together in a number of areas, including consulting for and the development of transportation, equipment and unloading concepts, the reliable handling of rail transportation, the management of wagon and container equipment, the management of damaged wagons, the provision of stationary and mobile unloading technology, and the handling and organization of physical unloading operations. A modular system guarantees great flexibility, high capacity utilisation and smoothly running transport systems. Customers receive all these services – from the conceptual phase through to operational implementation – from one single source.
In the case of Fortum, which is the leading district heating supplier in the city of Stockholm, Innofreight delivers 180 WoodTainer SCANMAX with a load volume of 175 m³ per 60-ft container waggon. A stationary unloading machine for deep bunker unloading which is capable of unloading 12,000 m³ of biomass. International references and the reliability of the WoodTainer systems, especially in winter operation, convinced Fortum to place trust in Innofreight's systems and VTG's railcars.
https://www.vtg.com/about-vtg/
---
ENERSTENA Group is well-known in Baltics energy sector, distinguishing itself for its biomass heating technologies. We operate on the energy market since 2002. Our achievements are the following: development of our own technology, establishment of the centre of science and research and building of the team of the strongest professionals. This allows us to propose to our customers the most efficient solutions for energy production: we design and manufacture biomass boilers, flue gas condensers, furnaces and other technological equipment for biomass boiler plants. We implement projects from inception to the "turnkey"; and we also provide the maintenance services. ENERSTENA Group manufactures equipment for biomass boiler plants ranging from 1 MW to 20 MW, all of which are designed for the preparation of saturated and superheated steam, as well as hot water.
---
Hans Buch A/S was founded in 1918 as an engineering and trading company specializing in finding the best and most reliable solutions for Danish industry in fields such as process control and data collection, measurement, instrumentation, electro mechanics, pumps, marine equipment and railway equipment.
Despite the many years of being in business, Hans Buch is a modern company – and because of the many years we can offer an experience and knowledge beyond the usual, gathered through generations of competent and curious employees.
Based in Denmark, we employ about 100 employees who work to provide our customers with the competitive advantages that are needed to achieve the desired goals.
Hans Buch A/S has a wide and strong product range from the market's leading suppliers within our core areas, and we are proud to be one of Denmark's broadest suppliers of technical solutions. By working with some of the world's leading manufacturers, we also get access to the latest technologies. This, combined with our product range and specialist knowledge, enables us to deliver the sharpest and most optimal solutions.
Hans Buch A/S is a part of Fritz Schur Technical Group.
https://hansbuch.dk/infrarod-temperaturmaaling
AMETEK Land (Land Instruments International) specialises in the design and manufacture of a wide range of instruments for industrial non-contact temperature measurement, combustion efficiency and environmental monitoring with applications across diverse industries such as steel and glass making and power generation, including biomass plants.
Biomass fuels such as wood chips and pellets have a number of properties making them difficult and potentially dangerous to store and transport, as are susceptible to spontaneous heating and combustion.  AMETEK Land offers a variety of automated measurement systems to detect spontaneous heating and combustion in fuel handling and storage systems used for woody biomass, including Silowatch extractive CO monitors for pellet silos, ARC thermal imagers for inside storage domes and silos and Land HotSpotIR line scanning pyrometers on conveyors. In all cases, the analysers have variants approved for use in Hazardous Area locations and provide valuable information to the plant operator and assist in maintaining high levels of site reliability and safety.
AMETEK Land is part of the Process & Analytical Instruments Division of AMETEK, Inc., a leading global manufacturer of electronic instruments and electromechanical devices.
---
About Babcock & Wilcox Vølund
Creating a better environment often starts with our technology.
Babcock & Wilcox Vølund is one of the world's leading clean-tech suppliers of equipment and technologies designed to convert household waste and biomass into thermal energy.
We have delivered more than 500 solutions within waste-to-energy, biomass, and fossil fuels, hereunder – and most recently – the wood chip plant at Skærbæk Power Station in Fredericia.
Founded in 1898 and headquartered in Esbjerg, Denmark, the company is 100% owned by Babcock & Wilcox, USA. Our companies currently employ over 6,000 people worldwide of which over 450 are employed by Babcock & Wilcox Vølund.
Throughout the years, we have continuously developed our range of boilers, grates and firing systems – systems that enable us to solve and fulfil our clients' needs and expectations regarding plants with optimum energy utilization and reliability under maximum consideration of the environment.
---

BRUKS Group is a Swedish based company group, with experiences since 1898 and with own businesses in Sweden, Germany, USA and Russia. Agents and resellers in 50 countries, worldwide. BRUKS is 100% owned by the JCE Group AB. Turnover 2016, ca 70 M€, number of employees ca 240.
BRUKS are a global market leader for system solutions for Wood processing, Bioenergy and Bulk materials handling thanks to our high competence in applications and our market-leading products for size reduction and materials handling".
Main industries served are Biofuel, Bioenergy, Pulp & Paper, Board & Saw Mills, Bulk Handling & Terminals and Mobile.
BRUKS offers sizing. screening and conveying products for the Wood processing industry and trailers and cranes for forestry through FTG Group. BRUKS Has Six Core Product Groups within Bulk Handling: Storage systems, conveyors, ship loading and truck unloading.
---
Coal Milling Projects (CMP) is a South African company that was formed in 1997 to provide specialist products and services in the field of Coal Milling and related Technologies.
CMP's area of expertise includes the design, manufacture, fabrication, installation & commissioning of milling and materials handling equipment.  Expertise include the conversion of coal mills for biomass and the de-sanding of coal to remove abrasive minerals.
Computational Fluid Dynamics (CFD) is extensively utilized in optimising flow design.
CMP has its own in house drawing office and also designs and manufactures rotating throats & classifiers under license from Southwestern Corporation USA for Africa, South America, Australia & Eurasia.
CMP is also the Sub Saharan African agent for Merrick Industries, an American based manufacturer of gravimetric belt feeders.
CMP is also license holders for coal de-sanding technologies through Synergy from Australia for marketing in South Africa and Eurasia.
CMP has acquired the knowledge to design material transfer chutes with integrated Discrete Element Modelling (DEM) verification. Material Analysis is also done in our in-house testing facility.
CMP is part owners of two independent manufacturing facilities in South Africa.
---
Atlantic Combustion Technologies Inc. is delighted to join the Biomass to Power Conference in Aarhus, Denmark in November this year to meet with industry leaders and discuss how our CoMate Ash Modifier technology can deliver a powerful reduction in operating costs, while also helping to reduce emissions. CoMate Ash Modifier is specifically designed to prevent, and often reverse, the build-up of hard ash deposits throughout virtually any industrial combustion system.
Two key factors differentiate our approach to ash fouling/emissions from other technologies and products. The first is that our application method, and the specific attributes of our ash modifier's manufacture, have been engineered for this problem from the ground up. Rather than take standard raw materials such as kaolinite or MgO, we have tailored our system and product (CoMate) to target precisely where the problem of hard ash starts – combustion. The second key attribute is that CoMate is a 100% fuel-independent solution. CoMate can solve tenacious deposition issues comprehensively, particularly with biomass fuels which often present these issues more significantly with such fuels as agricultural residues and other lower quality biomass fuels. Application regimes are very straightforward and easily deployed using our custom-built feeder systems.
---
The right partner. The right solution. The right choice.
Redecam offers highly engineered air pollution control (APC) solutions helping customers all over the globe meet their air emission reduction targets in a rapid and cost-effective manner. Our track record is strong with over 2,000 projects in more than 85 countries and on every continent. Over the past 30 years, Redecam has designed, manufactured, installed and commissioned new market-leading air filtration and flue gas treatment (FGT) systems that consistently outperform and outlast the competition. We also specialize in customized retrofit, transformation and upgrade solutions, which use your existing equipment's casing and parts and offer you a cost-effective, high performance solution with a quick turnaround.
Our strength is tailoring the right solution at the right price to surpass your expectations.
At Redecam, we want to ensure you're satisfied for decades to come. We therefore offer a wide range of technical support and services to help you make the most of your investment. Our team can help you lower your operating costs, improve your system's performance, extend the life of your equipment and avoid unforeseen, expensive shutdowns.
---
Ramboll is a leading engineering, design and consultancy company founded in Denmark in 1945. The company employs 13,000 globally and has especially strong representation in the Nordics, UK, North America, Continental Europe, Middle East and Asia Pacific. With more than 300 offices in 35 countries, Ramboll combines local experience with a global knowledgebase constantly striving to achieve inspiring and exacting solutions that make a genuine difference to our clients, the end-users, and society at large. Ramboll works across the markets: Buildings, Transport, Planning & Urban Design, Water, Environment & Health, Energy, Oil & Gas and Management Consulting.
Ramboll has designed and constructed more than 90 major power plants, including some of the most energy-efficient plants in the world, and been instrumental in the ongoing conversion from fossil fuels to biomass. In addition to developing multiple new biomass power and CHP plants in sizes from 50 MWth to over 100 MWth, Ramboll staff pioneered the conversion of coal plants to biomass firing – at a time when there was no experience in the contracting supply chain. Our 240 staff strong power division is the market leading designer of coal-to-biomass conversion of existing power plants and has been responsible for 100% biomass conversion with different boiler configurations up to 3,000 MMBTU.
---
Since the foundation in 1952, Lachenmeier Monsun A/S has grown into an internationally acknowledged company with customers on several continents.  We are dedicated designers and producers of technically advanced solutions for bulk handling of almost any product – especially grain, animal feed and biomass fuels.
Lachenmeier Monsun A/S offers specialized technology for transport, loading and storage systems for bulk handling of biomass fuels. We have experience with a wide range of materials including lightweight, finely granulated materials such as sawdust, fines, cut straw to bark, straw – and wood pellets.
Product and Services:
Bucket elevators
Chain conveyors
Angle conveyors
Screw conveyors
Belt conveyors
Grain dryers
Truck loading systems
Storage systems
Dust aspiration systems
Intake systems
Turn-key installations
Engineering
Supervision
24 hour service
Complete plants for grain drying and storage:
inland and port terminals
oil and feed mills
premix factories
malting plants
plants for handling of biomass fuels
Our headquarters is situated in the southern part of Denmark and includes a modern design office and a large factory.
---
The ANDRITZ GROUP
ANDRITZ is a globally leading supplier of plants, equipment, and services for hydropower stations, the pulp and paper industry, the metalworking and steel industries, and for solid/liquid separation in the municipal and industrial sectors as well as for animal feed and biomass pelleting. Other important business segments include automation and service business. In addition, the international group is also active in the energy generating sector (steam boiler plants, biomass boilers, recovery boilers, and gasification plants) and in environmental technology (flue gas cleaning plants), and offers equipment for the production of nonwovens, dissolving pulp, and panelboard (MDF). The publicly listed technology Group is headquartered in Graz, Austria, and has a staff of approximately 25,200 employees. ANDRITZ operates more than 250 sites in over 40 countries.
ANDRITZ´ Pulping and Fiber Division offers complete mechanical pulping and fiber preparation systems comprising well-proven equipment in every process step:
Cleaning, Screening, and Washing Systems – especially for wooden biomass
Biomass Size Reduction –  mechanical and thermal milling and refining from hammer mills to steam explosion
Recovery of valuable bio-products (bio-chemicals) out of Biomass
Tailor-made mechanical, chemi-mechanical, and semi-chemical pulping as well as bleaching systems for hardwood, softwood, and annual plants for all paper and board grades
Application-matched recycled fiber systems: deinking lines for tissue, newsprint and graphic papers; recycled fiber and mixed waste paper lines – processing OCC (Old Corrugated Containers) and other raw materials  – for different types of packaging grades
Stock preparation and approach flow systems – from pulp feed to the mill up to the paper machine headbox
Sludge, reject, and water treatment systems for all pulp and paper applications, including waste-to-value systems to convert rejects into valuable resources and energy
---
Bureau Veritas is synonymous with quality, professionalism and integrity since its inception in 1828. Bureau Veritas provides expert conformity assessment services in the fields of Quality, Health, Safety and Environment and operates in more than 140 countries, with 66,500 employees serving over 400,000 clients globally.
Inspectorate, a Bureau Veritas Group company acquired in 2010, work at the world's major and secondary ports, mining and refining locations, and aim to minimize commercial risk by accurately determining the quantity and quality of commodities in the supply chain.
Our services include supervision of weighing, draft surveys, supervision and physical sampling, pre-shipment inspection, stock/warehouse inspections, loading and discharging inspections. Inspectorate also has an array of expertise that covers the full range of solid fuels, including biomass.
Our global network of laboratories servicing the market is fully accredited and compliant to the relevant international standards.
We are members of the International Federation of Inspection Agencies (IFIA) participating in both the technical and governance committees.
For the latest updates on our company please visit: www.inspectorate.com
---
Sweco has years of experience and expertise in power and heating production. Our wide range of power and heating skills allows us to develop sustainable systems for our clients – striking the right balance between production and distribution.
Sweco has extensive knowledge of implementing and running power and heating projects, predominantly in northern Europe, but also in other countries beyond our domestic market. Our unique expertise in bio- and waste fuels allows us to make our clients' goals of reducing fossil emissions a reality, thus giving them a competitive edge.
Our knowledge of CHP encompasses all areas including fuel management, combustion, flue-gas cleaning, flue-gas condensation, BoP (balance of plant), optimisation and control systems. Sweco offers services for every aspect of the project – from feasibility studies to commissioning and take-over. We also provide strategic services related to investment decisions and acquisitions, as well as operations and maintenance. As a client representative, we ensure the best solutions for solid operational economics and a minimal environmental footprint.
---
Valmet is the leading global developer and supplier of process technologies, automation and services for the pulp, paper and energy industries. We aim to become the global champion in serving our customers.
Valmet's strong technology offering includes pulp mills, tissue, board and paper production lines, as well as sustainable solutions for optimum energy production.
Our advanced services and automation solutions improve the reliability and performance of our customers' processes and enhance the effective utilization of raw materials and energy.
Valmet's net sales in 2016 were approximately EUR 2.9 billion. Valmet's head office is in Espoo, Finland and its shares are listed on the Nasdaq Helsinki.
---

Western Fertiliser Technology Pty Ltd is a Western Australia based corporate company providing leading edge fertiliser technology knowledge to companies for formulation, production and sale of liquid fertilisers and solid/powder fertilisers.
By means of our versatile, low-cost Blend-Tech and Fertiblend manufacturing platforms and a comprehensive list of products, companies can produce highly efficient, low-cost fertiliser products underpinned with first-class technology for optimal nutrition.
Our sophisticated technologies will assist companies involved in biomass production, biomass-to-power generation, forestry and agriculture to increase productivity by enhancing photosynthesis, thereby saving energy and costs with a lower carbon footprint.
For more information on our services and products please visit us on www.wftptyltd.com.au
---
ACI has put together a range of packages to suit your requirements. These range from branding options, to full scale partner solutions and can be tailored to meet your objectives and budgets.
If you are launching a new product or service and wish to gain visibility and brand recognition within your industry, contact us today!
For commercial opportunities, please contact:
Krisztina Gyulavári

Tel: +44 754 923 2644
Email: [email protected]