Since its launch in 2010, Bioenergy Insight has swiftly built up a reputation for delivering quality news, analysis, market information and technical articles relating to the biomass, biogas and biopower industries. Published six times a year to coincide with leading industry events, it provides ideas and insights for its audience of bioenergy professionals. It is targeted at companies producing biomass fuel in the form of pellets and briquettes, and those using biomass fuel to produce CHP, biogas, biopower, chemicals, heat and liquid biofuels. For more information, please contact George Doyle email [email protected] or tel. +44 (0)203 551 5752.
http://www.bioenergy-news.com/
---
'Building the bioenergy market by spreading knowledge' has been the motto for the publisher of Bioenergy International for more than 30 years. Through a worldwide network, information is communicated in paper and internet versions. The main magazine is published in English and is distributed to 64 countries around the globe (Oct 2008). Local editions in French, Italian, Japanese, Polish, Russian and Spanish languages are available through partners. The Bioenergy International headquarters is located in the center of Stockholm, Sweden. Correspondants and partners are spread all over the world, a guarantee for this truly international product. Distributed to subscribers in 64 countries, at all major bioenergy events, to members in bioenergy associations and on the internet. BIOENERGY INTERNATIONAL – WHENEVER BIOENERGY IS DISCUSSED.
https://www.svebio.se/english/bioenergy-international
---
The World Bioenergy Association (WBA) is the global organization dedicated to supporting and representing the wide range of actors in the bioenergy sector. Our members include bioenergy organizations, institutions, companies and individuals. Since its foundation in 2008, WBA has been working to address a number of pressing issues including certification, sustainability criteria, bioenergy promotion, and the debates about bioenergy ́s impact on food, land-use and water supply.
Mission: Promote the increasing utilization of bioenergy globally in an efficient and sustainable way and to support the business environment for bioenergy.
Homepage: www.worldbioenergy.org
---
EUBIA, the European Biomass Industry Association, was established in 1996 as an international non-profit association in Brussels, Belgium. It groups together market forces, technology providers, and knowledge centres, all of them active in the field of biomass.
EUBIA's main objective is to support the European biomass industries at all levels, promoting the use of biomass as an energy source, developing innovative bioenergy concepts and fostering international co-operation within the bioenergy field. EUBIA's vision is a strong and reliable biomass sector able to contribute significantly to a global, sustainable energy system, preserving ecosystems equilibrium and ensuring economic development.
Given that biomass will have an important role to play in promoting sustainable development worldwide and the deployment of clean energies, EUBIA intends to contribute in strengthening European policies in this sector, protecting industrial interest, identifying new opportunities, promoting job creation and better environment conditions.
---
AltEnergyMag is an eMagazine full of News, articles and interviews covering the trends and breakthroughs in the Alternative Energy industry. With an emphasis on the state of the art and on the horizon technologies that have strong prospects of commercialization. Our philosophy is to create an outlet where the industry can report on itself. We offer those of you who work or have a passion for the Alternative Energy to contribute articles, news and product information for your peers to read and discover.
---
Worldoils is a company that combines the power of marketing as well as the in-house expertise for the Oil, Gas, Offshore and the Maritime industries. Worldoils' web portal www.worldoils.com has become a truly central platform for visitors who need information regarding oil and gas products and services, research, training, conferences, news and events as well as a popular advertising base for providers of Oil, Gas, Marine and Offshore services. Worldoils has also launched the jobs system and a marketplace. In the recent months, Worldoils has strengthened its position as a fast developing central place for buying and selling of land rigs, offshore rigs, barge rigs and other oilfield and subsea equipment.
---

Biomass events promotion resource is the international events bulletin focusing on biomass news, biomass technologies, biomass conferences and exhibitions.
The website has been established to supply information about the latest events in biomass and bioenergy field. Our main objective is to support biomass industries worldwide, promoting key biomass events. We believe that biomass will play one of the decisive roles in creative sustainable bioenergy Europe.
---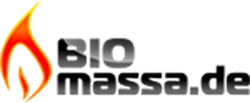 German Biofuel Portal is a specialized international resource for bioenergy, biofuel and biomass products. The web-portal provides up to date information about the fresh product offers, the latest technology achievements and future developments. We do our best so our customers and visitors were well informed and have clear answers for all the questions concerning biomass, biofuel and bioenergy. The main target of the project is to assist its customers in establishing new partner relationships between future biofuel consumers and suppliers.
---
GreenMatch.co.uk is a comprehensive guide designed to help you navigate the transition to renewable energy. We care about the environment and believe that everyone has a part to play in making the UK a little greener – one house at a time. GreenMatch strives to engage more homes and families in sustainability. Which is why we promote the use of clean energy wherever possible and provide you with all the necessary information to make the switch even easier.
---
In the past few decades, an increasing number of people and businesses have been attracted to renewable energy. As the price of fuel increases, this tendency will only get stronger. GreenJournal.co.uk keeps you updated with the latest news on green energy. We are a team of young enthusiasts regarding this topic and are willing to keep you posted with the latest information about solar, wind and geothermal energy, sustainability and more.
GreenJournal focuses mainly on the UK market for renewables, however, since environmental awareness is a widespread issue, we also post news from all around the globe. You can also visit our Events section to find out upcoming events and conferences in the field of renewable energy.
---
---
Power World Analysis is dedicated to bringing you the latest news and updates under Energy and Power Sector. We keep industry professionals and decision makers informed about this fast and dynamic Energy and Power market and enable them to make strategic decisions.
Variety of online marketing services and promotional activities through Power World Analysis help companies to reach to their target audience and creates brand awareness. We also deliver weekly newsletter to our subscribers. For subscribing to our weekly e-newsletter services please visit www.powerworldanalysis.com/subscribe
---
Advanced Biofuels USA is a nonprofit organization dedicated to promoting understanding, development and use of advanced biofuels in order to achieve energy security, military strategic flexibility, rural economic development and to mitigate climate change.  Our website, www.advancedbiofuelsusa.org, is a one-stop-shop for information about advanced biofuels for those who are new to the topic, as well as those well versed in some particular area who want to broaden their understanding of this developing industry.
---
Open Agriculture is an open access journal that publishes original articles reflecting the latest achievements on agro-ecology, soil science, plant science, horticulture, forestry, wood technology, zootechnics and veterinary medicine, entomology, aquaculture, hydrology, food science, agricultural economics, agricultural engineering, climate-based agriculture, amelioration.
Its major goal is to spread up-to-date knowledge on Agriculture, along with maintaining the high quality of its published content. The journal accepts submissions of original scientific papers, short communications, review articles and case studies.
Dorset Green Machines, a Dutch machine manufacturing enterprise. Our focus is on "commercially attractive solutions for treatment of biomass waste products".
We are specialists in using available residual heat for drying biomasses, such as:
manure
digestate
woodchips
sewage sludge
other biomasses
Dorset produces anything from plug-and-play solutions up to complete processing factories.
Dorset manufactures complete pelleting plants in plug-and-play container solutions. Pelletizing makes the dried product more marketable and significantly decreases the volume.
Other treatment options we offer:
Vacuum evaporation can be used for effective separation of water from substance
Pyrolysis for processing biomass into ash, oil and gas
Our dryers are frequently provided with biological or chemical Air Cleaning, which reduce odour, dust and ammonia emissions.
Let us know the material you want to process and what your situation is. We will tell you what solutions we would recommend.
DORSET GREEN MACHINES
Weverij 26
7122 MS AALTEN
The Netherlands
T +31 (0)543 472103
F +31 (0)543 475355
E [email protected]
I www.dorset.nu
---
BIOsmartex specializes in the development, design, manufacture and "turnkey" completion of high-tech equipment for the processing of all types of biomass into environmentally friendly, high-efficient biofuels – fuel granules (pellets) and fuel briquettes, power plants for biomass combustion, systems of storage, transportation and dosed supply of biomass for further processing.
BIOsmartex carries out a full range of works:
design and manufacture of equipment;
installation supervision, commissioning;
automation of control systems;
warranty and post-warranty service;
staff training of working with equipment.
We are certain that with our team of professionals you will reach a new level in the efficiency of biomass processing
For more information, please contact us: e-mail [email protected], tel. +38 (067) 363 49 91
---
ACI has put together a range of packages to suit your requirements. These range from branding options, to full scale partner solutions and can be tailored to meet your objectives and budgets.
If you are launching a new product or service and wish to gain visibility and brand recognition within your industry, contact us today!
For commercial opportunities, please contact:
Hubert Sosnowski
Tel: + +48 61 646 9780
Email: [email protected]
During the afternoon of Tuesday 15th of January 2019, a limited number of conference attendees will receive a unique opportunity to visit Port of Rotterdam!
There is no extra charge to attend the site visit, but spaces are limited and allocated on a first come—first served basis. Please register your attendance when booking for the conference.
The port of Rotterdam is an important port for the import of biomass into Europe. Wood pellets, the most important biomass product group, are primarily used in the European heating and energy market. Excellent connections for the supply, throughput and handling of biomass in the port, existing cargo flows and specialised transhipment and storage facilities make Rotterdam an attractive hub for biomass distribution.
                                                                                             Site Visit Timetable:
12h30   Site visit registration at the conference hotel in Rotterdam
13h00   Departing the conference hotel
13h30   Arrival at the Port
13:45   Boat tour around Port of Rotterdam, including Presentation by the Port representative, Mrs Nicole Van Klaveren  & light refreshments, such us tea, coffee & light snacks
During the tour you will get an overview of the diversity of the Port of Rotterdam, including the refineries, (bio)waste incinerator, biofuel plants, power plants, bulk terminals and container terminals. Special attention to biobased facilities in the port.
16h30  Return by bus to Rotterdam
17h30 Arrival at conference hotel in Rotterdam