Valmet is leading global supplier of technologies, automation and services for both the Pulp and Paper and Energy industries.  Valmet's unique technology provides an efficient means of generating "clean" renewable energy with the use of proven "biomass based" fluidized bed technologies as well as flue gas cleaning equipment. This not only reduces your carbon footprint, creating a cleaner and healthier environment, but also makes efficient use of the available local biomass and waste materials providing a sustainable and reliable source of power.  Our technology supports not only large-scale power generation for utilities and municipalities, but also smaller combined heat and power applications.  Our advanced services and automation solutions improve the reliability and performance of our customers' processes and enhance the effective utilization of raw materials and energy.
Valmet's net sales in 2018 were approximately EUR 3.3 billion. Valmet's head office is in Espoo, Finland and its shares are listed on the Nasdaq Helsinki.
---
Coal Milling Projects (CMP) is a South African company that was formed in 1997 to provide specialist products and services in the field of Coal Milling and related Technologies.
CMP's area of expertise includes the design, manufacture, fabrication, installation & commissioning of milling and materials handling equipment.  Expertise include the conversion of coal mills for biomass and the de-sanding of coal to remove abrasive minerals.
Computational Fluid Dynamics (CFD) is extensively utilized in optimising flow design.
CMP has its own in house drawing office and also designs and manufactures rotating throats & classifiers under license from Southwestern Corporation USA for Africa, South America, Australia & Eurasia.
CMP is also the Sub Saharan African agent for Merrick Industries, an American based manufacturer of gravimetric belt feeders.
CMP is also license holders for coal de-sanding technologies through Synergy from Australia for marketing in South Africa and Eurasia.
CMP has acquired the knowledge to design material transfer chutes with integrated Discrete Element Modelling (DEM) verification. Material Analysis is also done in our in-house testing facility.
CMP is part owners of two independent manufacturing facilities in South Africa.
---
PROMECON specializes in the design and manufacturing of high tech measurement systems for monitoring and optimization of thermal processes for various industries – the power generation industry, the cement industry, the metal smelter industry as well as the waste incineration industry.
The process control systems we offer are patented and have an excellent reputation. They reduce emissions and enhance the efficiency and operability of plants. Our innovative microwave technology surpasses common limitations of measurement technology especially by accuracy, durability and low maintenance requirements.
Our goal is to deliver complete solutions that guarantee technical success as well as rapid return on investment.
Our team of engineers and sales partners is active around the globe to create the best solution for process optimization. Thus the name PROMECON stands for:
Innovation in measurement techniques
Customer specific solutions for extremely demanding applications
Professional commitment for joint success with the customer
PROMECON is headquartered in Barleben near Magdeburg in Germany and has a subsidiary in the USA.
---
Detroit Stoker Company is the leading designer and supplier of grate systems and related combustion equipment for industrial processing and electric power generation around the world.  DSC has and continues to provide products and services to address the utilization of a wide range of renewable energy fuel sources.  Besides the traditional woody biomass fuels such forest waste; Detroit's experience also includes a variety of agricultural fuels and process residues not commonly considered fuels in the past.
---
ACI has put together a range of packages to suit your requirements. These range from branding options, to full scale partner solutions and can be tailored to meet your objectives and budgets.
If you are launching a new product or service and wish to gain visibility and brand recognition within your industry, contact us today!
For commercial opportunities, please contact:
Kristina Gyulavari
Tel: +1 929 331 6835
Email: [email protected]
'Building the bioenergy market by spreading knowledge' has been the motto for the publisher of Bioenergy International for more than 30 years. Through a worldwide network, information is communicated in paper and internet versions. The main magazine is published in English and is distributed to 64 countries around the globe (Oct 2008). Local editions in French, Italian, Japanese, Polish, Russian and Spanish languages are available through partners. The Bioenergy International headquarters is located in the center of Stockholm, Sweden. Correspondants and partners are spread all over the world, a guarantee for this truly international product. Distributed to subscribers in 64 countries, at all major bioenergy events, to members in bioenergy associations and on the internet. BIOENERGY INTERNATIONAL – WHENEVER BIOENERGY IS DISCUSSED.
https://www.svebio.se/english/bioenergy-international
Forests (ISSN 1999-4907) is an international and crossdisciplinary, scholarly forestry journal. The distinguished editorial board and refereeing process ensures the highest degree of scientific rigor and review of all published articles. Original research articles and timely reviews are released online, with unlimited free access. Our goal is to have Forests be recognized as one of the foremost publication outlets for high quality, leading edge research in this broad and diverse field. We, therefore, invite you to be one of our authors, and in doing so share your important research findings with the global forestry community.
Open Agriculture is an open access journal from De Gruyter's Open Access portfolio, publishing original articles reflecting the latest achievements on agro-ecology, soil science, plant science, horticulture, forestry, food science, agricultural economics, agricultural engineering, climate-based agriculture, amelioration and related topics.
Its major goal is to spread up-to-date knowledge on Agriculture, along with maintaining the high quality of its published content. The journal accepts submissions of original scientific papers, short communications, review articles and case studies and offers an immediate publication upon completing the publishing process.
Open Agriculture is covered by Elsevier – SCOPUS and Clarivate Analytics – Emerging Sources Citation Index (ESCI).
Power World Analysis is dedicated to bringing you the latest news and updates under Energy and Power Sector. We keep industry professionals and decision makers informed about this fast and dynamic Energy and Power market and enable them to make strategic decisions.
Variety of online marketing services and promotional activities through Power World Analysis help companies to reach to their target audience and creates brand awareness. We also deliver weekly newsletter to our subscribers.
For subscribing to our weekly e-newsletter services please visit www.powerworldanalysis.com/subscribe
Email address: [email protected]
Website URL: www.powerworldanalysis.com
AltEnergyMag is an eMagazine full of News, articles and interviews covering the trends and breakthroughs in the Alternative Energy industry. With an emphasis on the state of the art and on the horizon technologies that have strong prospects of commercialization. Our philosophy is to create an outlet where the industry can report on itself. We offer those of you who work or have a passion for the Alternative Energy to contribute articles, news and product information for your peers to read and discover.
---

Biomass events promotion resource is the international events bulletin focusing on biomass news, biomass technologies, biomass conferences and exhibitions.
The website has been established to supply information about the latest events in biomass and bioenergy field. Our main objective is to support biomass industries worldwide, promoting key biomass events. We believe that biomass will play one of the decisive roles in creative sustainable bioenergy Europe.
---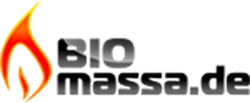 German Biofuel Portal is a specialized international resource for bioenergy, biofuel and biomass products. The web-portal provides up to date information about the fresh product offers, the latest technology achievements and future developments. We do our best so our customers and visitors were well informed and have clear answers for all the questions concerning biomass, biofuel and bioenergy. The main target of the project is to assist its customers in establishing new partner relationships between future biofuel consumers and suppliers.
GREENEA – Your broker in Europe specialized in waste-based feedstock and Biodiesel
We offer brokerage services to companies producing raw materials and to companies in the Oleochemicals, Bioenergy and Biofuels sector. Our industry expertise in agriculture, renewable feedstock and market trends allows us to offer advice, solutions and bring you new customers. In this sense, Greenea brings about significant development opportunities for your company.
Our team provides services to regional biofuels producers, petroleum refineries, pet food & feed industry players, biomass power plants and traders thanks to the company's close relationship with producers and suppliers of feedstock & Biofuels in Europe and worldwide.
Visit us at http://www.greenea.com/en/
ChemExecSM | Executive Network is a dedicated online professional network for chemicals, materials, resources and bioscience professionals on a worldwide basis. Please join us.
LINK:  Chemical Executive Network
Chemical Search International specialises in global executive search, talent acquisition and professional career development services for chemicals, materials, resources and bioscience professionals.
LINK: Chemical Search International
Eco-Business.com is Asia Pacific's leading publication on cleantech, smart cities, responsible business and sustainable development. Our platforms include the award-winning Eco-Business.com news website which attracts 80,000+ monthly visitors and a weekly newsletter that's emailed to over 67,000 subscribers.
ASD Media is an online media company. We provide professionals in dedicated markets with news, intelligence, and interaction opportunities. During the last five years we developed dedicated websites for events, reports, news distribution and source data, and changed the name of the ASD-Network to ASDNews to emphasize the news focus.
Clocate.com is a leading international directory for worldwide conferences and exhibitions. Clocate.com is equipped with a unique and comprehensive search that helps you find easily any event in any category or location. Each event includes detailed information, like, description, dates, location, map, prices, link to the official event's website and more… If you search for a conference or exhibition in areas such as Industry and manufacturing, Health and medicine, Technology and IT, Business and finance, sciences, education, services (banking, insurance, tourism, Hospitality and more), government, environment, life style and arts, you'll find it in Clocate.com.
TD The Market Publishers, Ltd is a stand-alone company with a strong history of promoting and trading market research reports and analytical reviews produced by our many transnational partners, which include both large multinationals and smaller, more specialist concerns.
Our web-based platform, MarketPublishers.com, offers an unmatched collection of market research reports, company reviews, databooks, articles, periodical publications, databases, on-line subscriber services, and much more, delivered by the successful and well-established publishers with whom we are currently in partnership.
Here, at Market Publishers, research experts exploit a wide range of marketing media to efficiently engage with our clients to use these for the benefit of our clients, and so generate enhanced revenue streams for their businesses.
Market Publishers' team continuously works to update and expand our existing collection of market research reports (more than one hundred thousand) by partnering with new publishers and adding their studies to our web-site's content. Market Publishers' support and services, on-line and offline, are at our customers' disposal twenty-four hours a day, seven days a week throughout the year.
Cightech is a private innovation center that is designed to open up new opportunities by generating novel ideas, to be a hub for associate partners who are professional in multidisciplinary fields, and contribute to high-tech project management. Cightech is connected to number of academic professors and industrial experts worldwide. We discover a common interest between our associate members and integrate them in a research or R&D proposal that will be submitted to a proper funding agency. We actually, create new high-tech ideas that can be achieved by suitable associate partners and generate new project proposals for funding from government and/or industry. After allocating the budget we systematically manage the process in association with other professional partners to achieve promising outcomes that may be prototypes, research reports, scientific papers, and …. Cightech will be an independent partner in any project with budget defined in any proposal. CIGHTECH will also support high-tech professionals by helping them to promote their products globally and by supply their research by several research facilities and services as well.