'Building the bioenergy market by spreading knowledge' has been the motto for the publisher of Bioenergy International for more than 30 years. Through a worldwide network, information is communicated in paper and internet versions. The main magazine is published in English and is distributed to 64 countries around the globe (Oct 2008). Local editions in French, Italian, Japanese, Polish, Russian and Spanish languages are available through partners. The Bioenergy International headquarters is located in the center of Stockholm, Sweden. Correspondants and partners are spread all over the world, a guarantee for this truly international product. Distributed to subscribers in 64 countries, at all major bioenergy events, to members in bioenergy associations and on the internet. BIOENERGY INTERNATIONAL – WHENEVER BIOENERGY IS DISCUSSED.
https://www.svebio.se/english/bioenergy-international
---
With a growing community, www.PetrolPlaza.com is the No.1 online information source for decision makers in the petrol retailing, fuel logistics and car wash markets. PetrolPlaza has been online since 1998 and, as the first online publication for this industry, it enjoys an excellent reputation amongst decision makers worldwide. PetrolPlaza offers daily updated market news and a newsletter service free of charge. On PetrolPlaza you will find information on the latest technologies, trends and products, as well as case studies and video reports. You can also access an extensive index of company profiles for equipment suppliers and fuel retailers. The high internationality of both content and readers, which come from all over the world, is unique in the market. With over 15,000 subscribers to our weekly newsletter we maintain a huge target group reach, providing our advertisers with a maximum exposure.
---
Since 1995, we have gathered industry stakeholders from all over the world to discuss regional and global issues impacting our industry.
F&L Asia provides a forum for:
Identifying emerging issues
Promoting consensus
Sharing of best practices
Building networks
Connecting businesses
Over the years, F&L Asia has played a unique role in the fuels and lubricants industry in the Asia-Pacific region, setting it apart from other industry publications and commercial conferences.
---

WoodBusinessPortal.com is an online market for wood industry, for acquisitions and sales, being one of the largest business to business markets in Europe, with thousands of offers and demands for timber, furniture, panels, plywood, veneer, plywood, chipboard, MDF & Fibreboard, logs, parquet flooring, wooden houses, wooden toys, pallets, euro pallets, firewood, pellets, briquettes etc.
For more information, please visit http://www.woodbusinessportal.com/
---
Advanced Biofuels USA advocates for the adoption of advanced biofuels as an energy security, economic development, military flexibility and climate change mitigation solution.  Technology neutral and feedstock agnostic, the organization helps clarify details of controversial issues, provides information about job opportunities, helps teachers and students prepare educational materials in science, math and social lessons related to energy security, economic development and environmental sustainability challenges. The website serves a world-wide audience of 32,000 page views/month as a free library of information helping investors, researchers, producers, legislators, opinion-leaders and consumers understand "from seed to wheel" the options they have when it comes to biofuels.
http://advancedbiofuelsusa.info/
---
Chemical Search International specialises in executive search and career development for the global chemicals sector and value-chain; polymers, materials, natural resources and biosciences. All our consultants are highly experienced professionals from these industries and are leveraged by a worldwide advisory board of industry experts. We have an unrivalled reputation for quality, integrity and delivering better candidates, faster. We also offer bespoke executive coaching and offer exclusive networking opportunities via our dedicated executive network with over 38,000 members and growing. Please join us.
---
E-Energy Market supports professionals in the biobased and sustainable industry to get its sales, feed stocks, employees, news, business services, supplies and information about events.
E-Energy Market offers this at www.E-EnergyMarket.com , where you find:
Superior filtering of Events and booking with discounts.
The Business Directory.
News Alert for News of categories of your choice.
Press releases for your company.
Bookstore for the biobased and sustainable industry professional.
Vacancies in Jobs.
To enjoy the benefits, register at www.E-EnergyMarket.com and get the Free membership. You will receive 5 credits at registration and one credit monthly. All without costs! Don´t wait any longer and register now.
---
Alternative Energy Africa is the continent's first magazine dedicated to literally filling the energy information gap in Africa. Alternative Energy Africa provides its readers updates on private sector projects, government initiatives, business and investment news, and strategies for a thriving alternative/renewable energy market on the African continent, all of this in addition to global project news and groundbreaking technology coverage. And to complement the magazine, www.AE-Africa.com offers the latest updates between issues making the AEA online and print duo "the premiere source" of alternative and renewable energy news covering the African continent.
---
Enerope is an overall  energy portal  on a European scale. It is designed  for  experts and management within the energy industry. The platform continuously offers relevant information about all energy  fields. Beside country-specific information, enerope brings you a pan=European  overview on market players and on up-to-date topics. Enerope is spilt up into two  main components, namely:
– market players and events calendar
– knowledge management (for  members only)
Enerope  comprises numerous multi=lingual databases,  offering comprehensive information through selective filters. These include:
– adressbook : market players and their products and services
– energy events calendar: conferences, seminars, forums, fairs
– energy news and press releases
– energy lexicon: 28  pages, partially illustrated
– market price monitor
– studies, stats, opinions and scientific papers and many more…
For more information, please visit www.enerope.eu
---
AltEnergyMag is an eMagazine full of News, articles and interviews covering the trends and breakthroughs in the Alternative Energy industry. With an emphasis on the state of the art and on the horizon technologies that have strong prospects of commercialization. Our philosophy is to create an outlet where the industry can report on itself. We offer those of you who work or have a passion for the Alternative Energy to contribute articles, news and product information for your peers to read and discover.
---
Biomass events promotion resource is the international events bulletin focusing on biomass news, biomass technologies, biomass conferences and exhibitions.
The website has been established to supply information about the latest events in biomass and bioenergy field. Our main objective is to support biomass industries worldwide, promoting key biomass events. We believe that biomass will play one of the decisive roles in creative sustainable bioenergy Europe.
---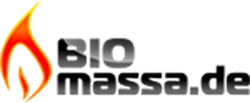 German Biofuel Portal is a specialized international resource for bioenergy, biofuel and biomass products. The web-portal provides up to date information about the fresh product offers, the latest technology achievements and future developments. We do our best so our customers and visitors were well informed and have clear answers for all the questions concerning biomass, biofuel and bioenergy. The main target of the project is to assist its customers in establishing new partner relationships between future biofuel consumers and suppliers.
---
Wood pellets Ukrainian Biofuel Portal – is a specialized B2B platform on biomass and biofuel trade representing extensive base of suppliers and manufactures. Wood pellets Ukrainian Biofuel Portal – is a specialized B2B platform on biomass and biofuel trade representing extensive base of suppliers and manufactures. Find reliable biofuel traders.
Ukrainian Biofuel Portal carries out mission of a consulting, project management partner, providing professional informational business-to-business service in alternative energy and power supply.  The marketers of Ukrainian Biofuel Portal try their best to find reliable partners from Russia, Belorus and Ukraine.
---
Ukrainian Biofuel Suppliers is a specialized B2B portal dedicated to solid biofuel and biomass trade that is aimed to assist the companies in developing their business, searching reliable suppliers and buyers.
The key advantages of Ukrainian Biofuel Suppliers are the greatest amount of leads related to biofuel and biomass from Ukrainian suppliers. Managers of Ukrainian Biofuel Suppliers try their best to find reliable partners from Ukraine.
Ukrainian Biofuel Suppliers provides the most complete, accurate and up-to-date information on biomass products and Ukrainian producers and suppliers available anywhere on the web. Nowadays, Ukrainian Biofuel Suppliers is an international B2B portal, specializing in bridging the gap between global buyers and Ukrainian biofuel suppliers.
---
Worldoils is a company that combines the power of marketing as well as the in-house expertise for the Oil, Gas, Offshore and the Maritime industries. Worldoils' web portalwww.worldoils.com has become a truly central platform for visitors who need information regarding oil and gas products and services, research, training, conferences, news and events as well as a popular advertising base for providers of Oil, Gas, Marine and Offshore services. Worldoils has also launched the jobs system and a marketplace. In the recent months, Worldoils has strengthened its position as a fast developing central place for buying and selling of land rigs, offshore rigs, barge rigs and other oilfield and subsea equipment.
---
Project Cargo Network (PCN) is an ISO 9001:2008 certified organisation established to provide a networking platform for the world's top project cargo specialists. Our Members handle the transportation of oversized and heavy items or shipments that consist of complex components that must be disassembled, shipped and then re-assembled.  They offer project cargo management for engineering, procurement and construction companies servicing energy, mining, chemical, petrochemical, pipeline, infrastructure and other sectors. Our fast-growing organisation currently comprises of 130+ heavy lift specialists in 70+ countries.
Visit www.projectcargonetwork.com
---
If you would like to be an official Media Partner for ACI's Lignofuels 2017, please do not hesitate to contact:
Dimitri Pavlyk
+44 (0)203 141 0627
dpavlyk@acieu.net