Since its launch in 2010, Bioenergy Insight has swiftly built up a reputation for delivering quality news, analysis, market information and technical articles relating to the biomass, biogas and biopower industries. Published six times a year to coincide with leading industry events, it provides ideas and insights for its audience of bioenergy professionals. It is targeted at companies producing biomass fuel in the form of pellets and briquettes, and those using biomass fuel to produce CHP, biogas, biopower, chemicals, heat and liquid biofuels. For more information, please contact George Doyle email george@bioenergy-news.com or tel. +44 (0)203 551 5752.
http://www.bioenergy-news.com/
---
'Building the bioenergy market by spreading knowledge' has been the motto for the publisher of Bioenergy International for more than 30 years. Through a worldwide network, information is communicated in paper and internet versions. The main magazine is published in English and is distributed to 64 countries around the globe (Oct 2008). Local editions in French, Italian, Japanese, Polish, Russian and Spanish languages are available through partners. The Bioenergy International headquarters is located in the center of Stockholm, Sweden. Correspondants and partners are spread all over the world, a guarantee for this truly international product. Distributed to subscribers in 64 countries, at all major bioenergy events, to members in bioenergy associations and on the internet. BIOENERGY INTERNATIONAL – WHENEVER BIOENERGY IS DISCUSSED.
https://www.svebio.se/english/bioenergy-international
---
The NNFCC is the UK's National Centre for Biorenewable Energy, Fuels and Materials. Set up by the Government in 2003 to look at non-food uses for crops, we maintain a strong working relationship with several Government departments but have evolved to become an industry-leading technical consultancy with expertise ranging from biomass boilers to advanced biofuel conversion technologies, and biomass sustainability to bioenergy from waste. We work with some of the world's biggest organisations to solve complex business challenges. By working with us you can stay ahead in a complex and constantly changing marketplace. Our goal is simple, to drive sustainable economic growth and reduce dependence on petrochemicals through the increased uptake of biorenewable energy and materials.
---
WoodBusinessPortal.com is an online market for wood industry, for acquisitions and sales, being one of the largest business to business markets in Europe, with thousands of offers and demands for timber, furniture, panels, plywood, veneer, plywood, chipboard, MDF & Fibreboard, logs, parquet flooring, wooden houses, wooden toys, pallets, euro pallets, firewood, pellets, briquettes etc.
For more information, please visit http://www.woodbusinessportal.com/
---
GREENEA – Your broker in Europe specialized in waste-based feedstock and Biodiesel
We offer brokerage services to companies producing raw materials and to companies in the Oleochemicals, Bioenergy and Biofuels sector. Our industry expertise in agriculture, renewable feedstock and market trends allows us to offer advice, solutions and bring you new customers. In this sense, Greenea brings about significant development opportunities for your company.
Our team provides services to regional biofuels producers, petroleum refineries, pet food & feed industry players, biomass power plants and traders thanks to the company's close relationship with producers and suppliers of feedstock & Biofuels in Europe and worldwide.
Visit us at http://www.greenea.com/en/
---

NRG Expert provides cutting-edge energy market reports, databases, forecasts, consultancy and analysis to the world's leading companies, consultancies and investment houses. Phone us to access over a million lines of world-wide energy data, analysis and information, collected from 100+ trusted sources.
We provide energy data, reports, and statistics in the following sectors: Power and Infrastructure; Metering & Smart Grid; Utility Guides; Fossil Fuel & Conventional Energy;Renewable Energy; Water & Waste; and Finance & Regulatory as well as Country Specific data through our Almanac.
---
AltEnergyMag is an eMagazine full of News, articles and interviews covering the trends and breakthroughs in the Alternative Energy industry. With an emphasis on the state of the art and on the horizon technologies that have strong prospects of commercialization. Our philosophy is to create an outlet where the industry can report on itself. We offer those of you who work or have a passion for the Alternative Energy to contribute articles, news and product information for your peers to read and discover.
---
Project Cargo Network (PCN) is an ISO 9001:2008 certified organisation established to provide a networking platform for the world's top project cargo specialists. Our Members handle the transportation of oversized and heavy items or shipments that consist of complex components that must be disassembled, shipped and then re-assembled.  They offer project cargo management for engineering, procurement and construction companies servicing energy, mining, chemical, petrochemical, pipeline, infrastructure and other sectors. Our fast-growing organisation currently comprises of 130+ heavy lift specialists in 70+ countries.
Visit www.projectcargonetwork.com

---

Worldoils is a company that combines the power of marketing as well as the in-house expertise for the Oil, Gas, Offshore and the Maritime industries. Worldoils' web portalwww.worldoils.com has become a truly central platform for visitors who need information regarding oil and gas products and services, research, training, conferences, news and events as well as a popular advertising base for providers of Oil, Gas, Marine and Offshore services. Worldoils has also launched the jobs system and a marketplace. In the recent months, Worldoils has strengthened its position as a fast developing central place for buying and selling of land rigs, offshore rigs, barge rigs and other oilfield and subsea equipment.
---
Alternative Energy Africa is the continent's first magazine dedicated to literally filling the energy information gap in Africa. Alternative Energy Africa provides its readers updates on private sector projects, government initiatives, business and investment news, and strategies for a thriving alternative/renewable energy market on the African continent, all of this in addition to global project news and groundbreaking technology coverage. And to complement the magazine, www.AE-Africa.com offers the latest updates between issues making the AEA online and print duo "the premiere source" of alternative and renewable energy news covering the African continent.
---
Variety of online marketing services and promotional activities through Power World Analysis help companies to reach to their target audience and creates brand awareness. We also deliver weekly newsletter to our subscribers.
For subscribing to our weekly e-newsletter services please visit www.powerworldanalysis.com/subscribe
http://www.powerworldanalysis.com
---

Chemical Search International specialises in executive search and career development for the global chemicals sector and value-chain; polymers, materials, natural resources and biosciences. All our consultants are highly experienced professionals from these industries and are leveraged by a worldwide advisory board of industry experts. We have an unrivalled reputation for quality, integrity and delivering better candidates, faster. We also offer bespoke executive coaching and offer exclusive networking opportunities via our dedicated executive network with over 38,000 members and growing. Please join us.
---
Chemical Search International specialises in global talent acquisition, management and professional development for the chemicals, materials, resources and bioscience sectors. This year we launch our exclusive ChemExecSM | Executive Club offering faster, simpler networking for our industry. Please join our Club or get in touch for an exploratory chat.
---

Pollution Equipment News is the only Tabloid magazine in the industry. Out integrated media offering is unmatched with outreach of over 80,000+ readers. Published since 1967 Pollution Equipment News covers the environmental industries of water, wastewater, air and hazardous waste pollution. This magazine covers equipment and services used by those who are responsible and design the pollution abatement systems and policies for their organizations. Topics that are covered: green technologies that reduce the organization's environmental impact; Air quality testing instrumentation and air cleaning equipment; Waste and wastewater technologies to clean up polluted streams of water to mean EPA's standards for drinking and wastewater applications.
Visit us at http://www.rimbach.com/rimpub/PEN/subs.htm
---
GreenMatch is an online service which provides quotes for green energy sources from multiple providers. The service is free of charge and with no obligation. GreenMatch provides you with useful information on different types of renewable sources of energy. It will also help you to save time as it allows you to request free quotes from different suppliers.
GreenMatch is a service owned and maintained by the Danish online marketing bureau AW Media. AW Media is a certified Google Partner and they maintain several international online services. AW Media also advises and administrates the daily online marketing for many well-known Danish companies. Read more at www.aw-media.dk.
---
Gulf Oil and Gas (GOG) is the gateway to the oil and gas markets in the eastern hemisphere. Gulf Oil and Gas attracts thousands of professional regular visitors each day. With 50% of our audience defining themselves as engineers and another 25% in managerial roles, we deliver a captive audience of professionals responsible for specifying projects and making purchasing decisions. GOG 3D Projects service tracks information for 2000+ projects across the Middle East, Asia and Africa. GOG career centre is dedicated to assisting organizations in building their engineering and technical resources.
Visit us http://www.gulfoilandgas.com/
---
AltEnergyMag is an eMagazine full of News, articles and interviews covering the trends and breakthroughs in the Alternative Energy industry. With an emphasis on the state of the art and on the horizon technologies that have strong prospects of commercialization. Our philosophy is to create an outlet where the industry can report on itself. We offer those of you who work or have a passion for the Alternative Energy to contribute articles, news and product information for your peers to read and discover.
---
Biomass events promotion resource is the international events bulletin focusing on biomass news, biomass technologies, biomass conferences and exhibitions.
The website has been established to supply information about the latest events in biomass and bioenergy field. Our main objective is to support biomass industries worldwide, promoting key biomass events. We believe that biomass will play one of the decisive roles in creative sustainable bioenergy Europe.
---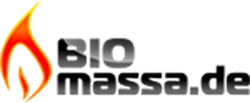 German Biofuel Portal is a specialized international resource for bioenergy, biofuel and biomass products. The web-portal provides up to date information about the fresh product offers, the latest technology achievements and future developments. We do our best so our customers and visitors were well informed and have clear answers for all the questions concerning biomass, biofuel and bioenergy. The main target of the project is to assist its customers in establishing new partner relationships between future biofuel consumers and suppliers.
---
Wood pellets Ukrainian Biofuel Portal – is a specialized B2B platform on biomass and biofuel trade representing extensive base of suppliers and manufactures. Wood pellets Ukrainian Biofuel Portal – is a specialized B2B platform on biomass and biofuel trade representing extensive base of suppliers and manufactures. Find reliable biofuel traders.
Ukrainian Biofuel Portal carries out mission of a consulting, project management partner, providing professional informational business-to-business service in alternative energy and power supply.  The marketers of Ukrainian Biofuel Portal try their best to find reliable partners from Russia, Belorus and Ukraine.
---
Ukrainian Biofuel Suppliers is a specialized B2B portal dedicated to solid biofuel and biomass trade that is aimed to assist the companies in developing their business, searching reliable suppliers and buyers.
The key advantages of Ukrainian Biofuel Suppliers are the greatest amount of leads related to biofuel and biomass from Ukrainian suppliers. Managers of Ukrainian Biofuel Suppliers try their best to find reliable partners from Ukraine.
Ukrainian Biofuel Suppliers provides the most complete, accurate and up-to-date information on biomass products and Ukrainian producers and suppliers available anywhere on the web. Nowadays, Ukrainian Biofuel Suppliers is an international B2B portal, specializing in bridging the gap between global buyers and Ukrainian biofuel suppliers.
---
If you would like to be an official Media Partner for ACI's European Biomass to Power 2017, please do not hesitate to contact:
Dimitri Pavlyk

+44 20 3141 0627

dpavlyk@acieu.net
Burmeister & Wain Scandinavian Contractor A/S (BWSC) is a Danish engineering and contracting company which develops, builds, operates and owns high-performance engine-based and biomass-fuelled power plants. The majority of the projects are supplied as turnkey plants, and BWSC has delivered more than 180 power plants to 53 countries worldwide. In 2016, BWSC had a turnover of EUR 395 million, and the order backlog amounted to EUR 898 million at end-2016.
BWSC is an experienced power plant developer and investor in biomass fuelled plants, and in the UK alone BWSC is today considered market leader with about 75 percent share of straw fuelled power plants.  BWSC's biomass plants are typically based on wood or straw fuel and can be configured for combined heat and power (CHP) production. As of February 2017, BWSC has also entered the market as supplier of biomass boilers for a variety of bio fuel and in the years ahead BWSC will expand its product portfolio to explore and enter into markets for waste-to-energy and hybrid power solutions.
COWI – a world leading consultant in Biomass
COWI is a large international multidisciplinary consultancy with a worldwide staff of more than 6,500; with headquarters in Denmark and offices and operations in numerous countries worldwide. COWI Bioenergy & Thermal Power has comprehensive expertise in Energy from Biomass and has implemented a substantial number of successful projects over the years. Bioenergy & Thermal Power has a full team of international experts with hands-on knowledge and experience ready to assist our clients during the whole project, from planning to implementation, and throughout the entire plant life.
Our experience in thermal conversion of biomass ranges from combustion in traditional boilers to the most advanced systems for biomass gasification. Beside biomass power plants we have assisted Clients in projects for heat production plants supplying district heating networks, for boiler units producing steam and heat for industrial purposes, and for combined heat and power plants. These plants use a variety of feed stocks such as wood chips, wood pellets, straw and sugar cane bagasse.
COWI specialists have wide international background including working experience from a number of countries and regions in Europe (East and West), Asia, Africa and the Americas.
---
Verdo – energy for the future
Verdo creates affordable energy that makes the world a greener place. Our desire to drive a more efficient and sustainable development has spread around the world, and our investments in humans, know-how and products have taken us far and wide.

We are one of the leading European suppliers of biomass, which we sell and produce in Denmark, England and Scotland. And with offices in Europe, the Middle East and the USA, we have also become a world-leading supplier of technical carbon for the tech industries.
Verdo has worked with electricity, water and heating since 1905, but new and advanced areas of activity such as energy consultancy services, electricity trading, fibre-optic networks and technical contract work have since been added.
Verdo's 500 committed employees generate an annual revenue of DKK 2.6 billion.

Verdo plant fueled with biomass
Verdo's combined heat and power plant (KVR) in Randers was commissioned in 1982 as a coal-fired unit. The unit is a back-pressure plant, equipment with two boilers each at 56 MW and one turbine at 50 MW. The unit was in 2009 refurbished, and are now 100 % fueled with biomass. The primary fuel is wood chips. In addition, other alternative biomass fuels are used. In 2010, an 18 MW fluegas-condensation system was implemented to rise the efficiency.
By going from coal to biomass, the CO2 emission is reduced with 300.000 ton/y.
The fuel is handled by Verdo Energy, and are traded from both local European market as well from Africa. Verdo Energy is an international biomass trader who possesses unique competencies in procurement, freight, contract management and product development of fuels. Verdo Energy is serving a wide range of customers.
---
About Babcock & Wilcox Vølund
Creating a better environment often starts with our technology.
Babcock & Wilcox Vølund is one of the world's leading clean-tech suppliers of equipment and technologies designed to convert household waste and biomass into thermal energy.
We have delivered more than 500 solutions within waste-to-energy, biomass, and fossil fuels, hereunder – and most recently – the wood chip plant at Skærbæk Power Station in Fredericia.
Founded in 1898 and headquartered in Esbjerg, Denmark, the company is 100% owned by Babcock & Wilcox, USA. Our companies currently employ over 6,000 people worldwide of which over 450 are employed by Babcock & Wilcox Vølund.
Throughout the years, we have continuously developed our range of boilers, grates and firing systems – systems that enable us to solve and fulfil our clients' needs and expectations regarding plants with optimum energy utilization and reliability under maximum consideration of the environment.
---
The right partner. The right solution. The right choice.
Redecam offers highly engineered air pollution control (APC) solutions helping customers all over the globe meet their air emission reduction targets in a rapid and cost-effective manner. Our track record is strong with over 2,000 projects in more than 85 countries and on every continent. Over the past 30 years, Redecam has designed, manufactured, installed and commissioned new market-leading air filtration and flue gas treatment (FGT) systems that consistently outperform and outlast the competition. We also specialize in customized retrofit, transformation and upgrade solutions, which use your existing equipment's casing and parts and offer you a cost-effective, high performance solution with a quick turnaround.
Our strength is tailoring the right solution at the right price to surpass your expectations.
At Redecam, we want to ensure you're satisfied for decades to come. We therefore offer a wide range of technical support and services to help you make the most of your investment. Our team can help you lower your operating costs, improve your system's performance, extend the life of your equipment and avoid unforeseen, expensive shutdowns.
---
Ramboll is a leading engineering, design and consultancy company founded in Denmark in 1945. The company employs 13,000 globally and has especially strong representation in the Nordics, UK, North America, Continental Europe, Middle East and Asia Pacific. With more than 300 offices in 35 countries, Ramboll combines local experience with a global knowledgebase constantly striving to achieve inspiring and exacting solutions that make a genuine difference to our clients, the end-users, and society at large. Ramboll works across the markets: Buildings, Transport, Planning & Urban Design, Water, Environment & Health, Energy, Oil & Gas and Management Consulting.
Ramboll has designed and constructed more than 90 major power plants, including some of the most energy-efficient plants in the world, and been instrumental in the ongoing conversion from fossil fuels to biomass. In addition to developing multiple new biomass power and CHP plants in sizes from 50 MWth to over 100 MWth, Ramboll staff pioneered the conversion of coal plants to biomass firing – at a time when there was no experience in the contracting supply chain. Our 240 staff strong power division is the market leading designer of coal-to-biomass conversion of existing power plants and has been responsible for 100% biomass conversion with different boiler configurations up to 3,000 MMBTU.
---
Bureau Veritas is synonymous with quality, professionalism and integrity since its inception in 1828. Bureau Veritas provides expert conformity assessment services in the fields of Quality, Health, Safety and Environment and operates in more than 140 countries, with 66,500 employees serving over 400,000 clients globally.
Inspectorate, a Bureau Veritas Group company acquired in 2010, work at the world's major and secondary ports, mining and refining locations, and aim to minimize commercial risk by accurately determining the quantity and quality of commodities in the supply chain.
Our services include supervision of weighing, draft surveys, supervision and physical sampling, pre-shipment inspection, stock/warehouse inspections, loading and discharging inspections. Inspectorate also has an array of expertise that covers the full range of solid fuels, including biomass.
Our global network of laboratories servicing the market is fully accredited and compliant to the relevant international standards.
We are members of the International Federation of Inspection Agencies (IFIA) participating in both the technical and governance committees.
For the latest updates on our company please visit: www.inspectorate.com
---

Western Fertiliser Technology Pty Ltd is a Western Australia based corporate company providing leading edge fertiliser technology knowledge to companies for formulation, production and sale of liquid fertilisers and solid/powder fertilisers.
By means of our versatile, low-cost Blend-Tech and Fertiblend manufacturing platforms and a comprehensive list of products, companies can produce highly efficient, low-cost fertiliser products underpinned with first-class technology for optimal nutrition.
Our sophisticated technologies will assist companies involved in biomass production, biomass-to-power generation, forestry and agriculture to increase productivity by enhancing photosynthesis, thereby saving energy and costs with a lower carbon footprint.
For more information on our services and products please visit us on www.wftptyltd.com.au
---
ACI has put together a range of packages to suit your requirements. These range from branding options, to full scale partner solutions and can be tailored to meet your objectives and budgets.
If you are launching a new product or service and wish to gain visibility and brand recognition within your industry, contact us today!
For commercial opportunities, please contact:
Kristina Gyulavari

Tel: +44 754 923 2644
Email: kvari@acieu.net