During the afternoon of the Tuesday, the 4th of October 2016 limited group of attendees will have unique opportunity to visit ENCE's Huelva biomass plant.
The 50 MW biomass-fired facility in Huelva consumes over 400,000 tonnes of biomass a year to produce 180 tonnes per hour of steam at a pressure of 100 bar and a temperature of 500ºC, providing thermal energy that will enable the turbine to produce more than 400,000 MWh. There is no extra charge attending the site visit, although places are limited and allocated on the first come first served basis.
The plant was built according to the Best Available Techniques as recommended by the EU for the transport, storage and production of energy from biomass. These techniques include the system of selective non-catalytic reduction, which is a method for reducing nitrogen oxide emissions.
There is no additional cost to attend, but spaces are strictly limited and allocated on a first come, first served basis.
To view the site visit itinerary please click here
Guido Magneschi, Senior Adviser Capture EMEA, Global CCS Institute
Juan Prados Edwards, Managing Director, Generandi
Radolfo Alonso Ruiz, De Sangüesa Plant Manager, ACCIONA ENERGÍA
Johan Mertens, Global Energy Management, Biomass Trader, Engie
Juan M. Martín Sánchez, President, Adex
Michael Corten, CEO, BEE
Carlos Retortillo Perez, Head of Biomass, ENCE
 Javier Garcia Sedano, CEO, Optimitive
Carsten Søgaard, Sales & Proposal Manager, Burmeister & Wain Energy A/S
Andrew Lang, Vice President, World Bioenergy Association
Richard Sikkema, Postdoc Researcher, European Commission Joint Research Centre
Edze Diemer, Business Developer Biomass & Energy Efficiency, ECN
Javier Gil, Director of the Biomass Energy Department, CENER
Mohammed Safdar, Director of the Biomass Energy Department, Afriren
Sophia Ader, Agent, Renergy UK
Dean Noakes, Business Development Manager, The Centre For Process Innovation (CPI)
Derek Stuart, Product Manager, AMETEK Land


If you would like to be considered as a speaker for the event with a 30-45 minute presentation, please submit an abstract for consideration to:
Samanta Fawcett
Tel: +44 (0)20 3141 0624
Email: sfawcett@acieu.net
European biomass industry outlook
Building Combined Heat and Power (CHP) plants
De-risking project development and meeting program requirements
The role of micro CHP plants: when, why and how?
Small scale CHP plants replacing nuclear power plants
Latest advancements in biomass conversion technologies
Operational challenges faced by power producers
Resource overview and efficiency
Advancing pellet torrefaction
Sustainable biomass impact on European Economy
Regulation and energy policy insights
Post Paris UN agreement – outcomes for biomass industry
EU guidelines for heating and cooling strategy
Future proofing dedicated biomass power stations
Added value products from biomass gasification
Optimizing biomass power supply chain. What are the solutions?
Flexibility of biomass plants: from strategy to implementation
Sustainability, technology and innovation: addressing the future of biomass sector
* Abengoa Bioenergy * Accelergy Corporation * Acpco2 * ADEME * Adewunmi Oil Ltd * Advanced BioFuels Corp. * Alcogroup S.A * Alfalaval Nordic * Ambiensys * American Process Inc * Andritz * APPA * ArborGen * BASF SE * BBSRC * Bio Base Europe * BIOeCON * BioGasol * Biologisk Institut * Biotins-Energia * Bloomberg New Energy Finance * Borealis AB * BP Europa SE / GFT * BTG Bioliquids BV * Chalmers University of Technology * Chempolis * Chemrec AB * Chromatin Inc. * Clariant * Cool Planet Energy * COWI AB * CTBE * Delft University of Technology & DSM * DONG Energy Power A/S * DONG Energy Power New Bio Solutions, Inbicon A/S * DTU * DuPont Danisco Cellulosic Ethanol * DuPont Industrial Biosciences * E.ON Biogas * E4tech * ECN * Ecofys Germany * EIB Luxembourg * Evonik Industries AG * ExxonMobil Research & Engineering * Fiberight * Fermentis Division of S.I. Lesaffre * Flint Hills Resources * Fortum Power & Heat Oy * Fraunhofer Institut Für Chemische Technologie (ICT) * Future Blends Ltd. * GEA Westfalia * Gembloux Agro-Bio Tech Université De Liège * Goteborg Energi AB * Green Biologics Ltd. * HGCA * Hte Aktiengesellschaft * ICCT * IFP Energies Nouvelles * IHS Global Ltd *  Imperial College London * Infinite Enzymes/Arkansas State University * Inspectorate Antwerp NV * Instituto Superior Technico (IST) * JM Davy * JSC Latvia's State Forests * Karlsruhe Institute of Technology (KIT) * KIC-InnoEnergy * Knowledge Centre for Agriculture * Laborelec * Lawrence Berkeley National Laboratory * Lignol Innovations * M&G/Chemtex * Mascoma Coproration * ME3 – KTH * Mercurius Biofuels * Metgen * Michigan State University * M-real Hallein AG * NNFCC * Neste Jacobs Oy * Neste Oil  * NIBC Bank NV * NIRAS * North Carolina State University * Novozymes A/S * OMV Solutions GmbH * OptaFuel * Pieralisi Maip SPA * Plataforma Para Municipio de Oliveira do Hospital * Parametrix * Port of Rotterdam * Poyry * Primus Green Energy * Protista International AB * Ramboll * RB3 Project – Mondi SCP * REAC Fuel * Red Rock Biofuels * Repsol S.A. * Siemens Industry Software AS * Sotmet Energy * Southern Research Institute * SP Technical Research Institute of Sweden * SQ Consult B.V. * Statoil ASA * Stites & Associates, LLC * Sterne, Kessler, Goldstein & Fox * Sulzer Pumps Finland Oy * Sumitomo Chemical Europe * Sunoco * S.A./N.V. * Svanholm.com * Synthos Group * TM Industrial Supply * TNO * Tommy Larsen ApS * University of Applied Sciences Upper Austria, Wels * University of Georgia * University of Surrey * University of Torino * University of York * UPM Biofuels * UPM-Kymmene  * VALAGRO Association  * VIB & KULeuven * VITO NV * Volkswagen AG * Weyland and many more…
Power Companies – Biomass Producers – Biomass Traders & Distribution Companies –Trade Associations- Renewable Energy Consultancies – EPC Contractors and OEMs – Regional & National Governments – Regulatory & Research Bodies
Refreshment Break Sponsor
Redecam Group
The right partner. The right solution. The right choice.
Redecam offers highly engineered air pollution control (APC) solutions helping customers all over the globe meet their air emission reduction targets in a rapid and cost-effective manner. Our track record is strong with over 2,000 projects in more than 85 countries and on every continent. Over the past 30 years, Redecam has designed, manufactured, installed and commissioned new market-leading air filtration and flue gas treatment (FGT) systems that consistently outperform and outlast the competition. We also specialize in customized retrofit, transformation and upgrade solutions, which use your existing equipment's casing and parts and offer you a cost-effective, high performance solution with a quick turnaround.
Our strength is tailoring the right solution at the right price to surpass your expectations.
At Redecam, we want to ensure you're satisfied for decades to come. We therefore offer a wide range of technical support and services to help you make the most of your investment. Our team can help you lower your operating costs, improve your system's performance, extend the life of your equipment and avoid unforeseen, expensive shutdowns.
---
Event Sponsor

Burmeister & Wain Energy A/S (BWE) is a world leading provider of clean coal and advanced biomass boiler technology. The company has an impressive history reaching back to 1843, and with the first applied steam generator in 1852 it is the oldest still existing steam boiler manufacturer in the world.
BWE multi fuel ultra super critical boiler technology providing unprecedented efficiencies is today among the most efficient and advanced in the world. Increasing focus on renewable energy has advanced with BWE biomass boiler technology offering robust solutions to handle a large variety of biomass fuels like straw bales, wood chips, sugarcane top trash and palm tree.
BWE designs, supplies and maintains complete boiler islands including the key components air preheaters, burners, ash conveyors and DeNOx plants.
In order for BWE to remain world leading supplier of boiler technology, the extensive knowledge combined with vast experience is considered the foundation of continued development and improvement.
---

Indutec, S.A, was founded in 1989 in Barcelona, a leading company in marketing top brands and state of the art technologies that has developed its business providing high quality process valves to industries such as chemical, mining, petrochemical, food industry, pharmacy, oil & gas, water treatment and green energies.
The quality of the products and service is accredited by the implementation of an ISO 9001:2008-compliant Quality Management System certified by TÜV Rheinland.
We have a permanent stock in our warehouse backed with software stock control, providing short lead times to our customers.
We have branches in Barcelona, Bilbao, Seville, Murcia, Extremadura and Galicia, covering the entire domestic market, in 2009 Indutec became part of Pekos Group.
---
AMETEK Land (Land Instruments International) specialises in the design and manufacture of a wide range of instruments for industrial non-contact temperature measurement, combustion efficiency and environmental monitoring with applications across diverse industries such as steel and glass making and power generation, including biomass plants.
Biomass fuels such as wood chips and pellets have a number of properties making them difficult and potentially dangerous to store and transport, as are susceptible to spontaneous heating and combustion.  AMETEK Land offers a variety of automated measurement systems to detect spontaneous heating and combustion in fuel handling and storage systems used for woody biomass, including Silowatch extractive CO monitors for pellet silos, ARC thermal imagers for inside storage domes and silos and Land HotSpotIR line scanning pyrometers on conveyors. In all cases, the analysers have variants approved for use in Hazardous Area locations and provide valuable information to the plant operator and assist in maintaining high levels of site reliability and safety.
AMETEK Land is part of the Process & Analytical Instruments Division of AMETEK, Inc., a leading global manufacturer of electronic instruments and electromechanical devices.
---
Bureau Veritas is synonymous with quality, professionalism and integrity since its inception in 1828. Bureau Veritas provides expert conformity assessment services in the fields of Quality, Health, Safety and Environment and operates in more than 140 countries, with 66,500 employees serving over 400,000 clients globally.
Inspectorate, a Bureau Veritas Group company acquired in 2010, work at the world's major and secondary ports, mining and refining locations, and aim to minimize commercial risk by accurately determining the quantity and quality of commodities in the supply chain.
Our services include supervision of weighing, draft surveys, supervision and physical sampling, pre-shipment inspection, stock/warehouse inspections, loading and discharging inspections. Inspectorate also has an array of expertise that covers the full range of solid fuels, including biomass.
Our global network of laboratories servicing the market is fully accredited and compliant to the relevant international standards.
We are members of the International Federation of Inspection Agencies (IFIA) participating in both the technical and governance committees.
For the latest updates on our company please visit: www.inspectorate.com
---
Conveying and storing of difficult to handle bulk materials
With more than 4,000 installations worldwide SHW Storage & Handling Solutions is one of the leading companies in materials handling. As an expert for difficult to handle bulk materials for more than 40 years we deliver installations for processing, feeding and storage of biomass and other products worldwide. Our customers in particular include the wood working industry, the pulp and paper industry as well as the recycling and energy sectors.
The design, production and installation are carried out by SHW-SHS from one source. Our customized and tailor-made solutions based on the well-proven SHW-SHS components guarantee a high operational safety and reliability. Our extensive spare parts warehouse as well as worldwide service ensure long operational functionality.
---
ACI has put together a range of packages to suit your requirements. These range from branding options, to full scale partner solutions and can be tailored to meet your objectives and budgets.
If you are launching a new product or service and wish to gain visibility and brand recognition within your industry, contact us today!
For commercial opportunities, please contact:
Maureen Ignacio
Tel: +44 20 3141 0636
Email: mignacio@acieu.net
Energy Business Review is a well established online knowledge portal for the entire energy community, covering Oil & Gas, Power and Mining. We have an audience of over one million hits a year in addition to more than 150,000 registered, opt-in subscribers across the group. Each industry sector has its own landing page with homepages and network sites drilling down into the relevant subsectors, providing you with the latest industry news, feature articles, financial information, blogs, newsletters, and market analysis reports. For latest industry news and technical papers or to sign up to our free newsletter visit www.energy-business-review.com
---
---
5th Asia-Pacific Biomass Energy Exhibition(APBE2016)
September 26-28, 2016
Guangzhou, China
Tel: +86 15876558395
Email: sales7@grandeurhk.com
Website: www.apbechina.com
---
Since its launch in 2010, Bioenergy Insight has swiftly built up a reputation for delivering quality news, analysis, market information and technical articles relating to the biomass, biogas and biopower industries. Published six times a year to coincide with leading industry events, it provides ideas and insights for its audience of bioenergy professionals. It is targeted at companies producing biomass fuel in the form of pellets and briquettes, and those using biomass fuel to produce CHP, biogas, biopower, chemicals, heat and liquid biofuels. For more information, please contact George Doyle email george@bioenergy-news.com or tel. +44 (0)203 551 5752.
http://www.bioenergy-news.com/
---
'Building the bioenergy market by spreading knowledge' has been the motto for the publisher of Bioenergy International for more than 30 years. Through a worldwide network, information is communicated in paper and internet versions. The main magazine is published in English and is distributed to 64 countries around the globe (Oct 2008). Local editions in French, Italian, Japanese, Polish, Russian and Spanish languages are available through partners. The Bioenergy International headquarters is located in the center of Stockholm, Sweden. Correspondants and partners are spread all over the world, a guarantee for this truly international product. Distributed to subscribers in 64 countries, at all major bioenergy events, to members in bioenergy associations and on the internet. BIOENERGY INTERNATIONAL – WHENEVER BIOENERGY IS DISCUSSED.
https://www.svebio.se/english/bioenergy-international
---
Since 1995, we have gathered industry stakeholders from all over the world to discuss regional and global issues impacting our industry.
F&L Asia provides a forum for:
Identifying emerging issues
Promoting consensus
Sharing of best practices
Building networks
Connecting businesses
Over the years, F&L Asia has played a unique role in the fuels and lubricants industry in the Asia-Pacific region, setting it apart from other industry publications and commercial conferences.
---

WoodBusinessPortal.com is an online market for wood industry, for acquisitions and sales, being one of the largest business to business markets in Europe, with thousands of offers and demands for timber, furniture, panels, plywood, veneer, plywood, chipboard, MDF & Fibreboard, logs, parquet flooring, wooden houses, wooden toys, pallets, euro pallets, firewood, pellets, briquettes etc.
For more information, please visit http://www.woodbusinessportal.com/
---
Alternative Energy Africa is the continent's first magazine dedicated to literally filling the energy information gap in Africa. Alternative Energy Africa provides its readers updates on private sector projects, government initiatives, business and investment news, and strategies for a thriving alternative/renewable energy market on the African continent, all of this in addition to global project news and groundbreaking technology coverage. And to complement the magazine, www.AE-Africa.com offers the latest updates between issues making the AEA online and print duo "the premiere source" of alternative and renewable energy news covering the African continent.
---
The aim of the Venice 2016 Symposium is to focus on the advances made in the application of technologies for energy recovery from biomass and waste and to encourage discussion in these fields. The previous edition of the Symposium, held in 2014, was attended by nearly 580 scientists and operators from approximately 62 different countries.
Venice 2016 will be held in Venice, from 14th to 17th November 2016.
The sixth edition of the Symposium will feature: three days of scientific presentations; one day of guided technical tours at biochemical and thermochemical plants; six parallel oral sessions, poster sessions and an exhibition by companies working in the field.
Organizers: IWWG – International Waste Working Group/Eurowaste srl
WoodBusinessPortal.com is an online market for wood industry, for acquisitions and sales, being one of the largest business to business markets in Europe, with thousands of offers and demands for timber, furniture, panels, plywood, veneer, plywood, chipboard, MDF & Fibreboard, logs, parquet flooring, wooden houses, wooden toys, pallets, euro pallets, firewood, pellets, briquettes etc.
Website: http://www.venicesymposium.it
Mail: info@venicesymposium.it
---
Enerope is an overall  energy portal  on a European scale. It is designed  for  experts and management within the energy industry. The platform continuously offers relevant information about all energy  fields. Beside country-specific information, enerope brings you a pan=European  overview on market players and on up-to-date topics. Enerope is spilt up into two  main components, namely:
– market players and events calendar
– knowledge management (for  members only)
Enerope  comprises numerous multi=lingual databases,  offering comprehensive information through selective filters. These include:
– adressbook : market players and their products and services
– energy events calendar: conferences, seminars, forums, fairs
– energy news and press releases
– energy lexicon: 28  pages, partially illustrated
– market price monitor
– studies, stats, opinions and scientific papers and many more…
For more information, please visit www.enerope.eu
---
EUBIA, the European Biomass Industry Association, was established in 1996 as an international non-profit association in Brussels, Belgium. It groups together market forces, technology providers, and knowledge centres, all of them active in the field of biomass.
EUBIA's main objective is to support the European biomass industries at all levels, promoting the use of biomass as an energy source, developing innovative bioenergy concepts and fostering international co-operation within the bioenergy field. EUBIA's vision is a strong and reliable biomass sector able to contribute significantly to a global, sustainable energy system, preserving ecosystems equilibrium and ensuring economic development.
Given that biomass will have an important role to play in promoting sustainable development worldwide and the deployment of clean energies, EUBIA intends to contribute in strengthening European policies in this sector, protecting industrial interest, identifying new opportunities, promoting job creation and better environment conditions.
---
The European Biomass Research Network (EUBREN) is an initiative developed by the European Biomass Industry Association which consists of a selection of Universities and Research centers from the European Union member states. The initiative is the result of several year of experience in which EUBIA has dedicated its efforts to promote and support new industry oriented initiatives in cooperation with investors, small and large private enterprises, etc.
EUBREN will actively work on new "Research-for-industry" projects focused on the development of advanced technologies and strategies. New initiatives, activities and projects promoted by EUBREN will be of interest for the industry and should be oriented on an improvement of biobased products and bioenergy competitiveness in the European Market. EUBREN will therefore foster synergies among its members and with the industry in order not only to reach breaking research advances but also to easily commercialize them.
Furthermore, as the Network of leading academic centres in the field of biomass, EUBREN shall play an essential role as a disseminator of knowledge and good practice and making biomass research alive in public debate.
http://www.eubren.com/
---
AltEnergyMag is an eMagazine full of News, articles and interviews covering the trends and breakthroughs in the Alternative Energy industry. With an emphasis on the state of the art and on the horizon technologies that have strong prospects of commercialization. Our philosophy is to create an outlet where the industry can report on itself. We offer those of you who work or have a passion for the Alternative Energy to contribute articles, news and product information for your peers to read and discover.
---
Biomass events promotion resource is the international events bulletin focusing on biomass news, biomass technologies, biomass conferences and exhibitions.
The website has been established to supply information about the latest events in biomass and bioenergy field. Our main objective is to support biomass industries worldwide, promoting key biomass events. We believe that biomass will play one of the decisive roles in creative sustainable bioenergy Europe.
---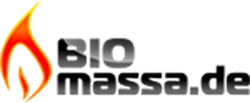 German Biofuel Portal is a specialized international resource for bioenergy, biofuel and biomass products. The web-portal provides up to date information about the fresh product offers, the latest technology achievements and future developments. We do our best so our customers and visitors were well informed and have clear answers for all the questions concerning biomass, biofuel and bioenergy. The main target of the project is to assist its customers in establishing new partner relationships between future biofuel consumers and suppliers.
---
Wood pellets Ukrainian Biofuel Portal – is a specialized B2B platform on biomass and biofuel trade representing extensive base of suppliers and manufactures. Wood pellets Ukrainian Biofuel Portal – is a specialized B2B platform on biomass and biofuel trade representing extensive base of suppliers and manufactures. Find reliable biofuel traders.
Ukrainian Biofuel Portal carries out mission of a consulting, project management partner, providing professional informational business-to-business service in alternative energy and power supply.  The marketers of Ukrainian Biofuel Portal try their best to find reliable partners from Russia, Belorus and Ukraine.
---
Ukrainian Biofuel Suppliers is a specialized B2B portal dedicated to solid biofuel and biomass trade that is aimed to assist the companies in developing their business, searching reliable suppliers and buyers.
The key advantages of Ukrainian Biofuel Suppliers are the greatest amount of leads related to biofuel and biomass from Ukrainian suppliers. Managers of Ukrainian Biofuel Suppliers try their best to find reliable partners from Ukraine.
Ukrainian Biofuel Suppliers provides the most complete, accurate and up-to-date information on biomass products and Ukrainian producers and suppliers available anywhere on the web. Nowadays, Ukrainian Biofuel Suppliers is an international B2B portal, specializing in bridging the gap between global buyers and Ukrainian biofuel suppliers.
---
If you would like to be an official Media Partner for ACI's European Biomass to Power 2016, please do not hesitate to contact:
Dimitri Pavlyk

+44 20 3141 0627

dpavlyk@acieu.net